MAINE, USA — Spring is right around the corner and only a few days away!
On Monday we begin astronomical spring, which lasts from March 20 through June 21. This is the date that most of us associate with the beginning of the season.
The difference between the two is that astronomical spring is based on the position of the sun relative to Earth. It begins on the vernal equinox, which is when the sun's rays are directly over the equator.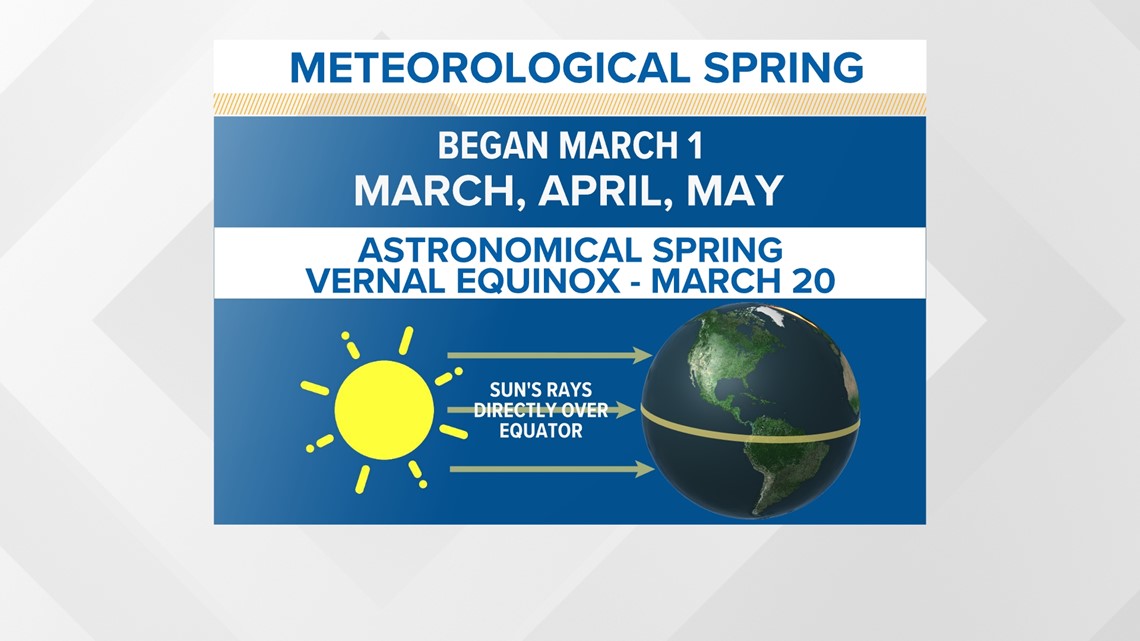 On the vernal equinox, we will see an equal 12 hours of daylight and darkness at all latitudes. This only happens two times a year, with the other being on the autumnal equinox.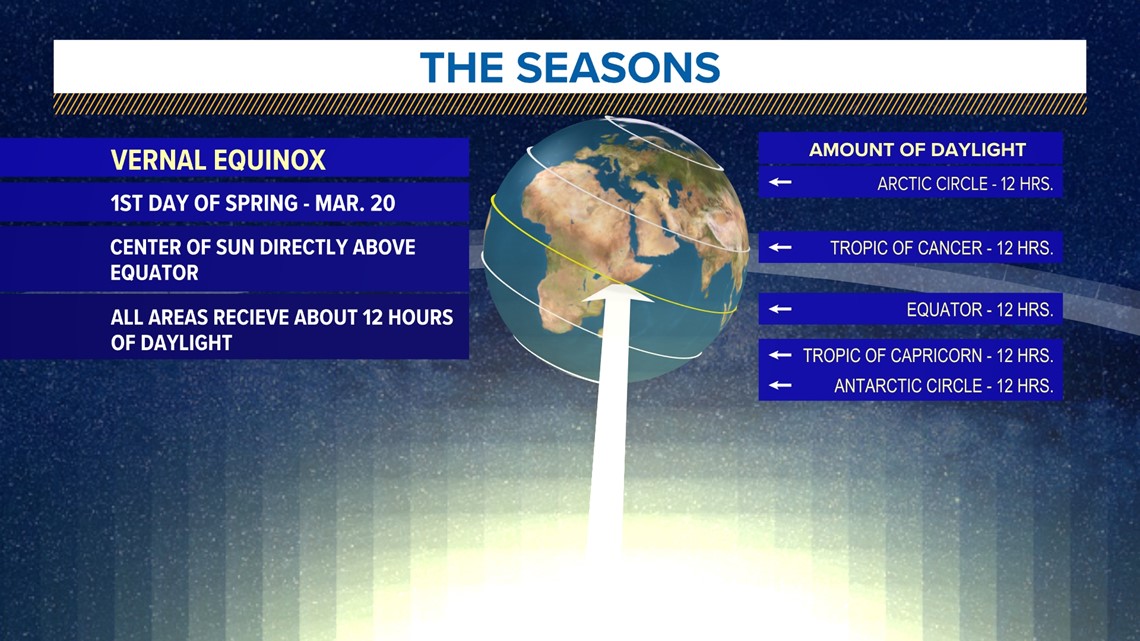 Spring is the transition from winter to summer, which means we are going to start to warm up here shortly. That also means temperatures will end the season with highs around 70 degrees.
One other thing that comes along with spring is a warmer sun. This is because of the angle at which the sun is in the sky. The higher the solar angle, the stronger the sun will feel because solar radiation is more concentrated.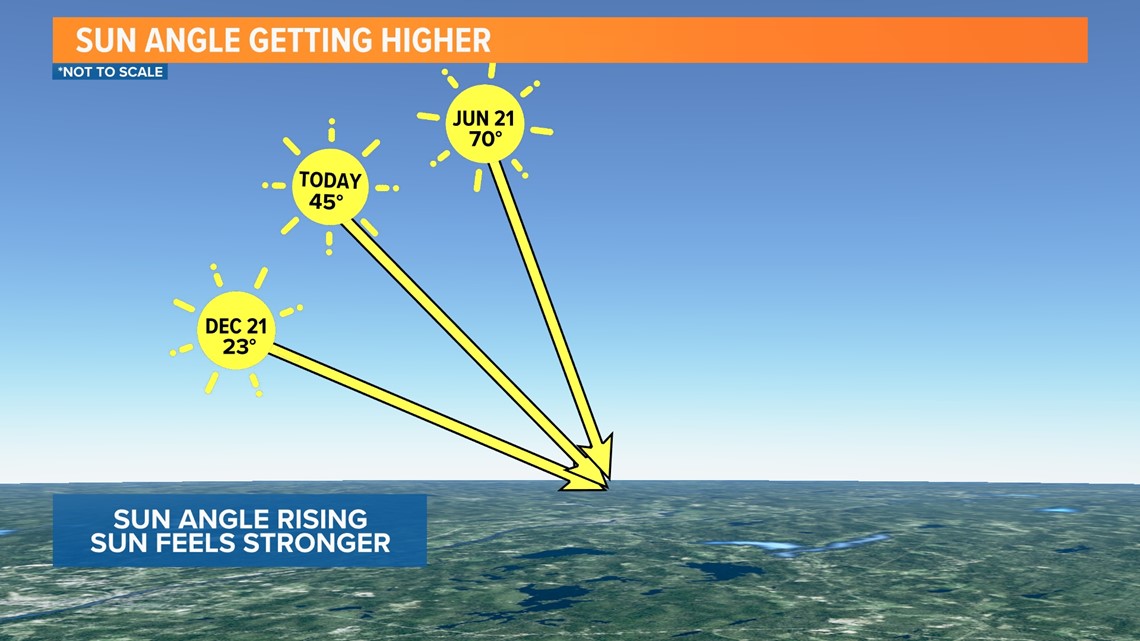 This means that a sunny day in the spring will feel warmer than a sunny day in the winter.
What's expected for the season otherwise? Temperatures are set to stay slightly above average for the next few months while precipitation should stay normal.
More NEWS CENTER Maine stories