MAINE, USA — Ah, winter in Maine. For starters, the storm was a bit lackluster. All in all, most totals were on the lower end of the forecast range, or below. We do add a bit on with some snow squalls tonight. These will be much more isolated in nature, though.
Still, there was a fresh addition to the snowpack in most places. We will be putting that to use over the next couple of nights to drop those low temperatures below zero.
The fact that temperatures climbed into the low to mid 30s today helped keep roads clear, though, which is a good thing.
That's not the case tonight. Keep an eye out for icy spots. Temperatures are going to crash quickly. Most of Maine will be below freezing by 11 p.m., with temperatures in the single digits Friday morning.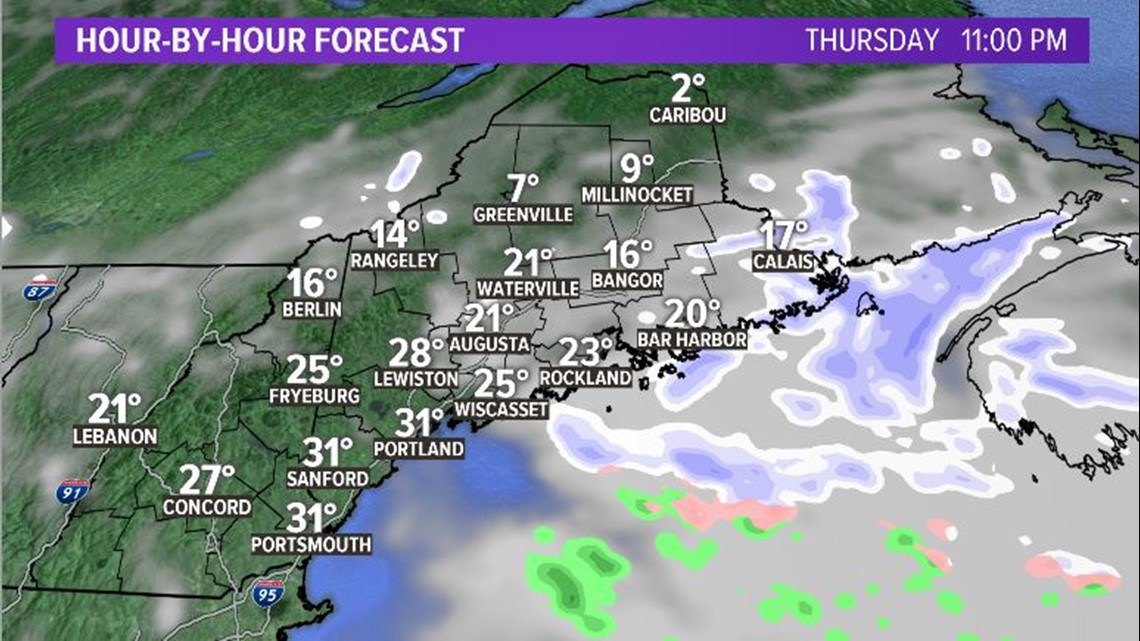 There will also be some snow squalls that roll through along the Arctic front. These are quick, heavy snow showers. They will coat roadways and will reduce visibility. The best chance is through the evening hours and overnight, with much quieter conditions for the Friday morning commute. Below is a snapshot at 6 p.m.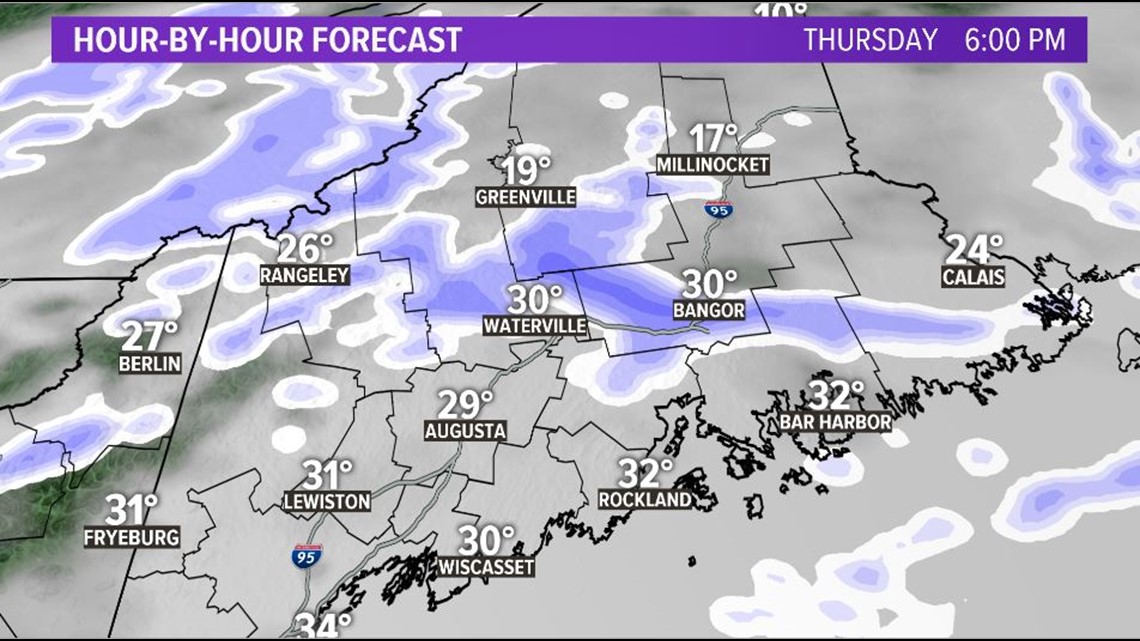 Most of the day on Friday is spent with sunny, breezy conditions and cold air parked on top of us.
In fact, the coldest air in the continental United States will be sitting over Maine on Friday. These are 850 mb temperatures, which is actually above our heads a bit. In forecasting, we can check these temperatures to get an idea of what surface temperatures will be.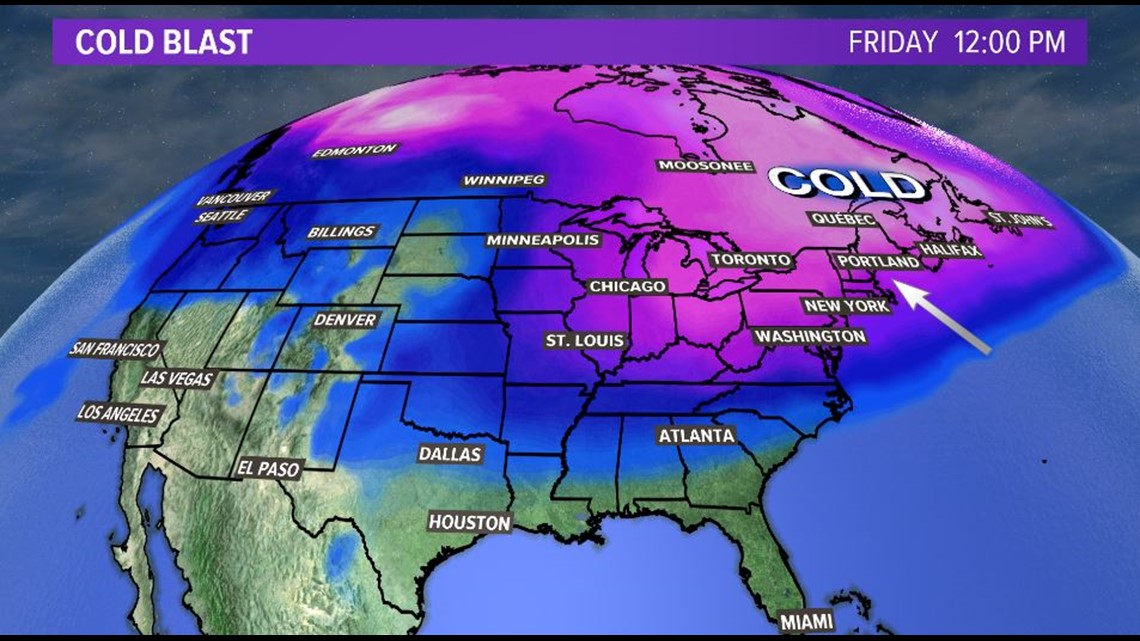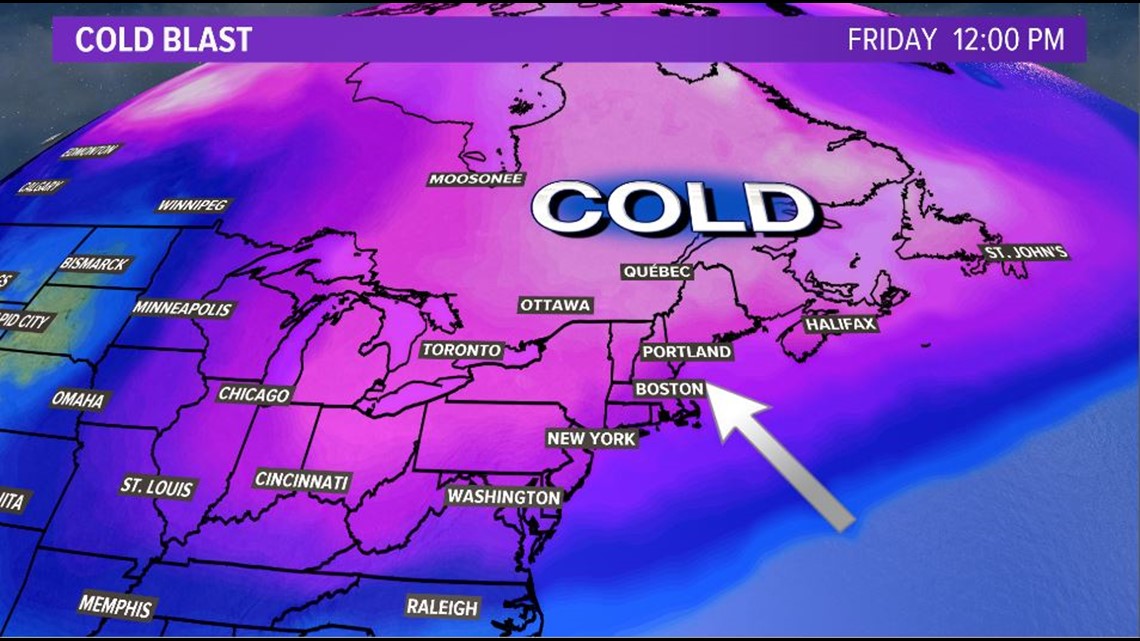 This will keep high temperatures in the teens to near 20. Factor in the breeze and wind chill values stay in the single digits and teens all day.
Saturday morning could very well be our coldest start to the day this winter season. Forecast low temperatures range from -20 in northern Maine to near 0 at the coastline. It will rival last weekend's cold, but with the snowpack we have now, I think this could be just a few degrees colder.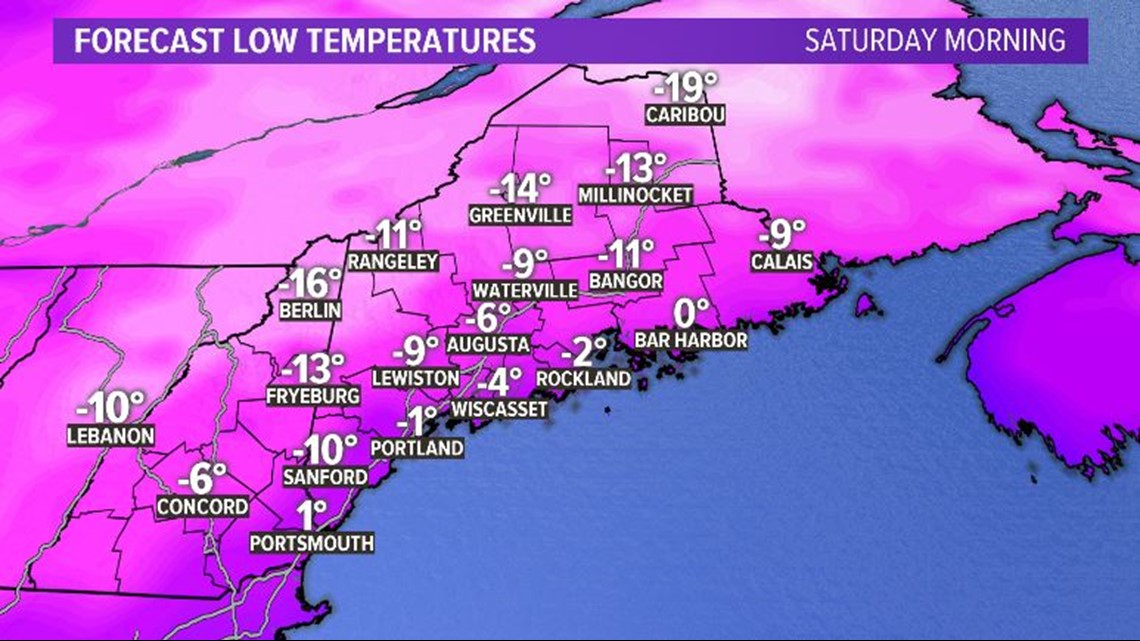 Temperatures rebound Sunday and stay on the milder side through President's Day.
The next chance for a storm is Tuesday. Don't look now, but it looks like it'll be too warm...another snow to rain or mix to rain event. Gross.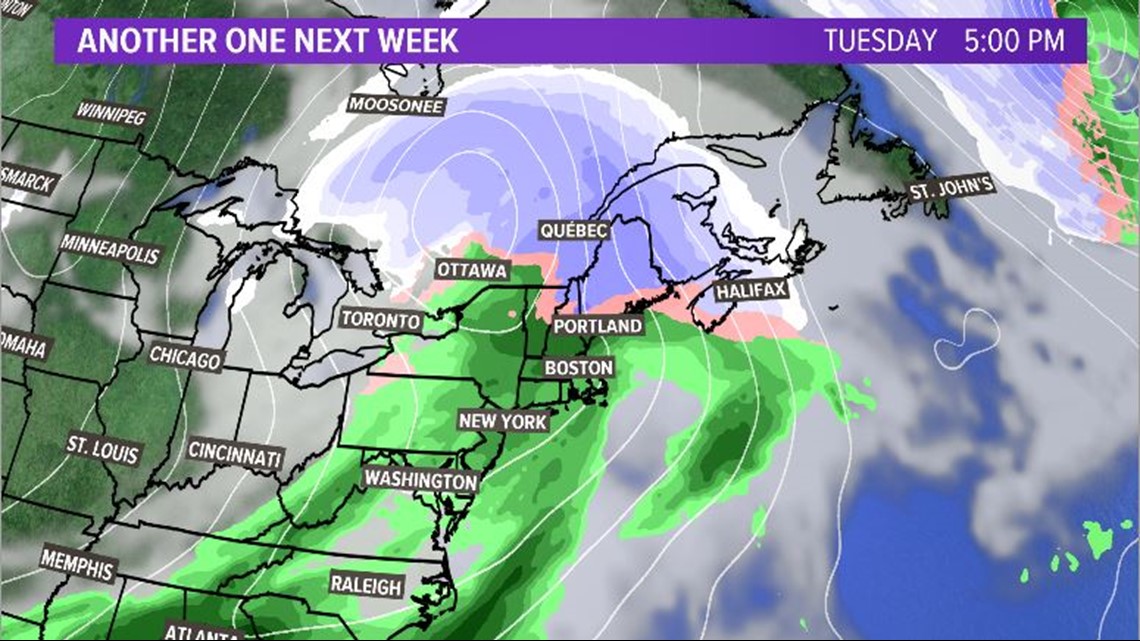 More on this once we get a bit closer.