MAINE, Maine — Friends and family are coming to town, you have errands to run, it's a busy week and the last thing you need is a storm to complicate things. The weekend storm may be departing but another one looms on the horizon and may cause travel problems Wednesday night through Thanksgiving morning.
The storm track is active in the lower 48, with several systems rolling across the continent this week.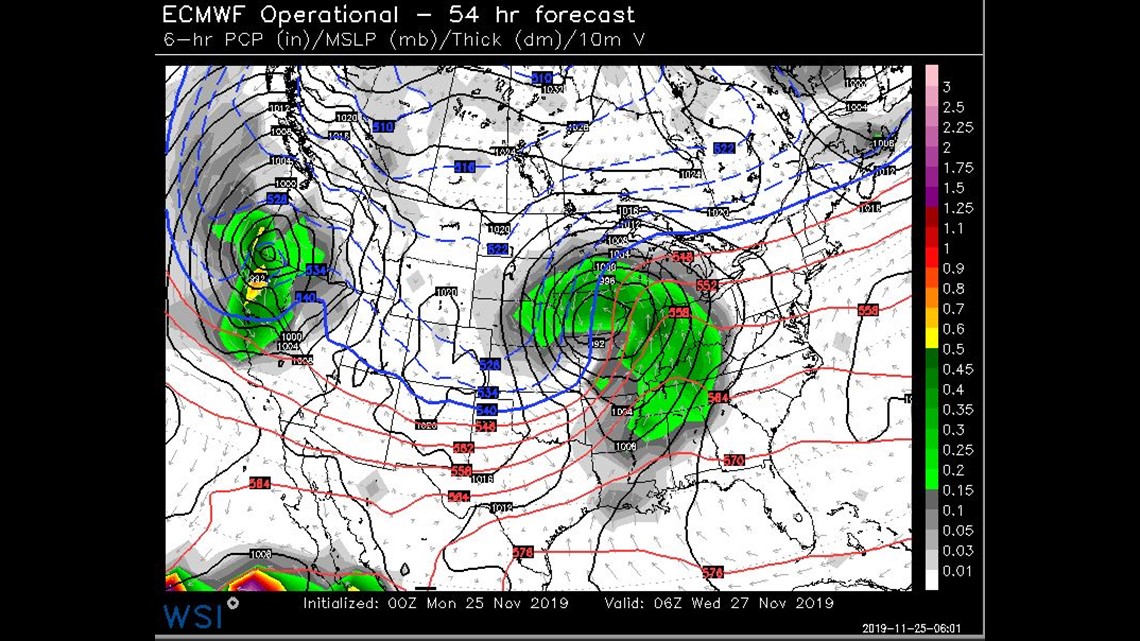 The next bigger storm arrives late Wednesday from the Great Lakes. Ahead of it, mild air will flow in and cold rain will break out by evening outside of the mountains.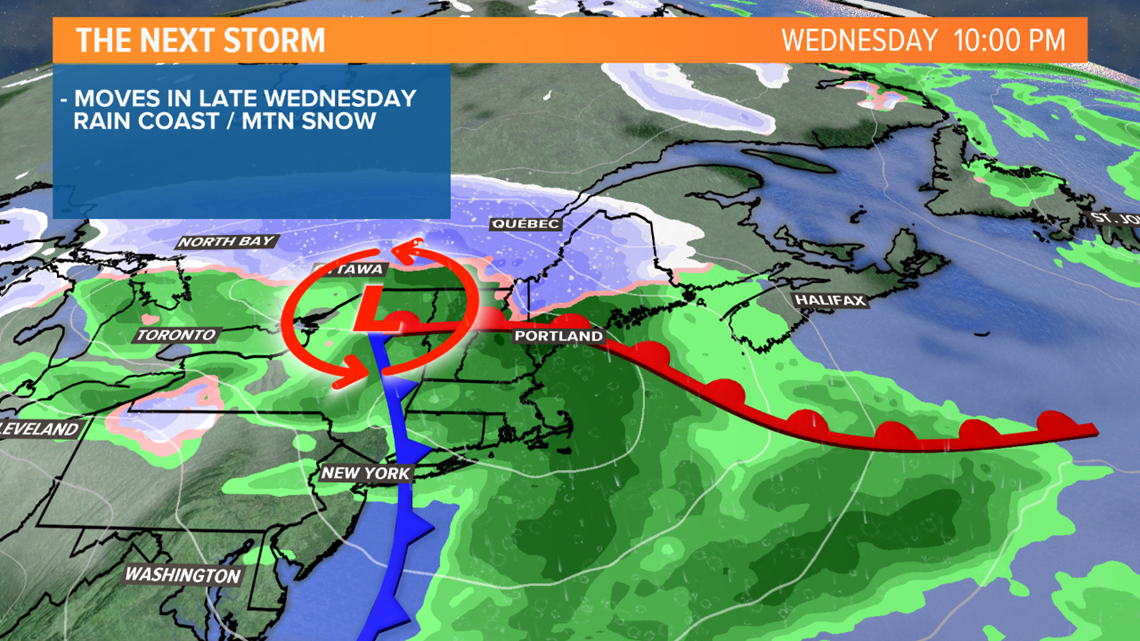 The storm's center will swirl right over New England and emerge in the Gulf of Maine very early Thursday morning. When it gets there, it will strengthen and draw down colder air from Canada and Northern Maine. A flip from rain to snow will occur late Wednesday night. While you're putting the turkey in the oven, it may even happen for a brief time along the coast before ending.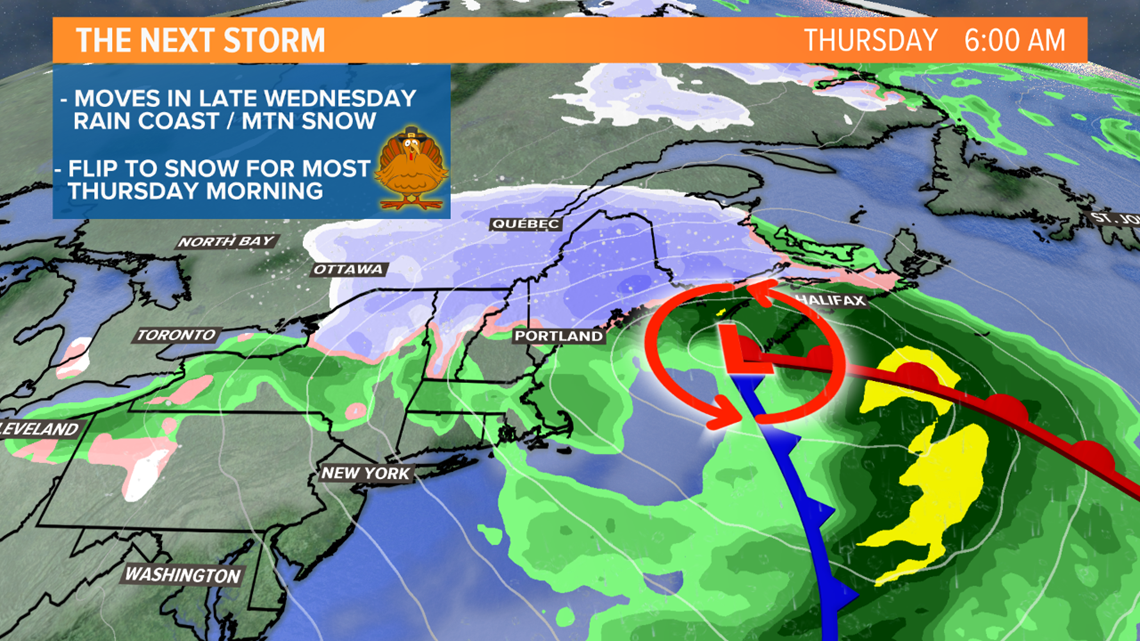 North of the storm track, which currently appears to be somewhere near Route 2, I expect several inches of snow. The higher elevations may even get more than half a foot. Lower elevations, away from the coast, will likely see a couple of slushy inches. A coating along the coast will be possible as the storm winds down Thanksgiving morning.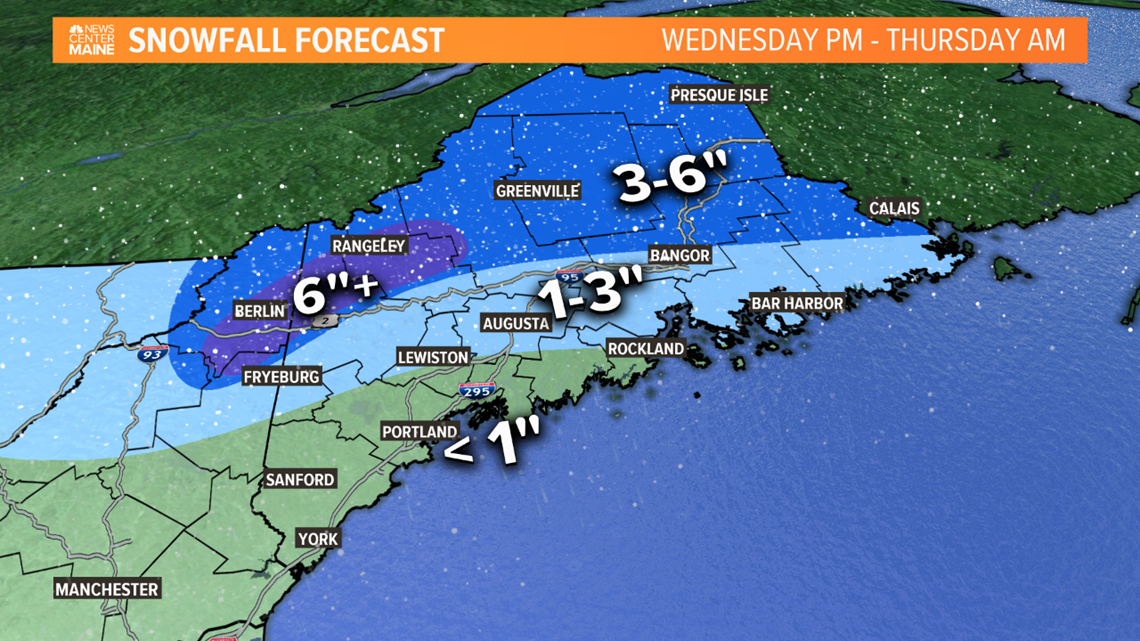 Keep checking back for updates over the next couple of days.