MAINE, USA — The last time we had a 1" or more snow event was 19 days ago when Portland picked up 5.4" and Bangor tallied 4.0". Our snow drought is ending. Snow will overspread the State during the morning. The snow will be steady, but the pacing will be manageable and while untreated roads will be slippery and snow-covered, it won't be impossible to maneuver and get around.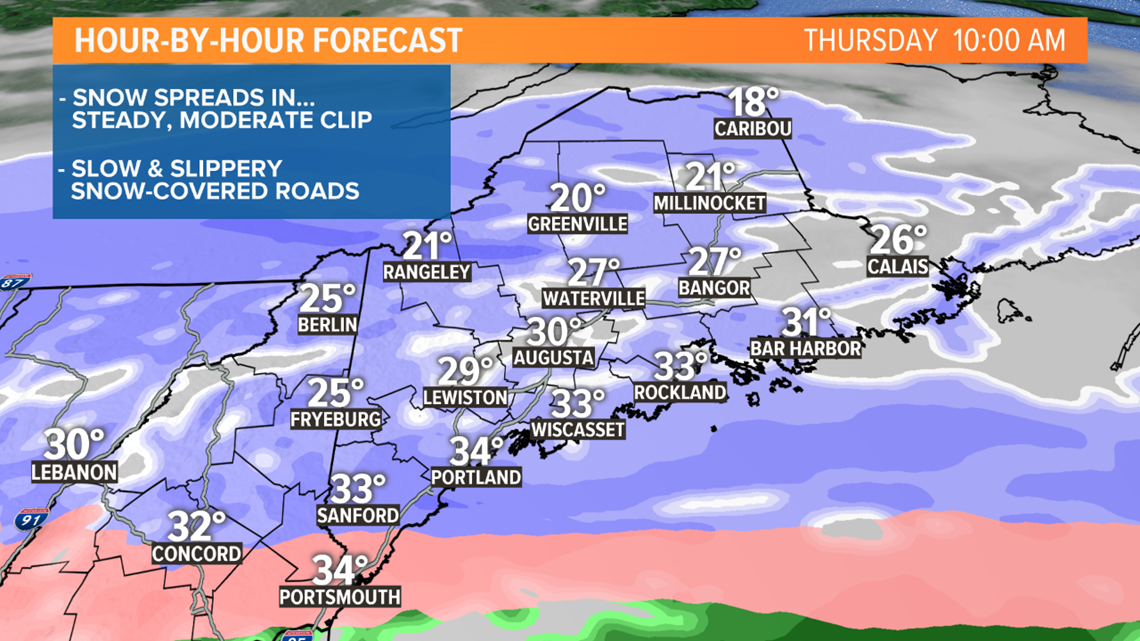 The Arctic air is deep and there's plenty of it right now, but with high pressure drifting east, locking it in will be difficult. Warm air will succeed at eroding the cold aloft, a recipe for mixing and ice. After a burst of snow this morning, sleet will begin mixing in early this afternoon. Along with mixing, the precipitation will become very light and we'll see somewhat of a lull later this afternoon through most of the night.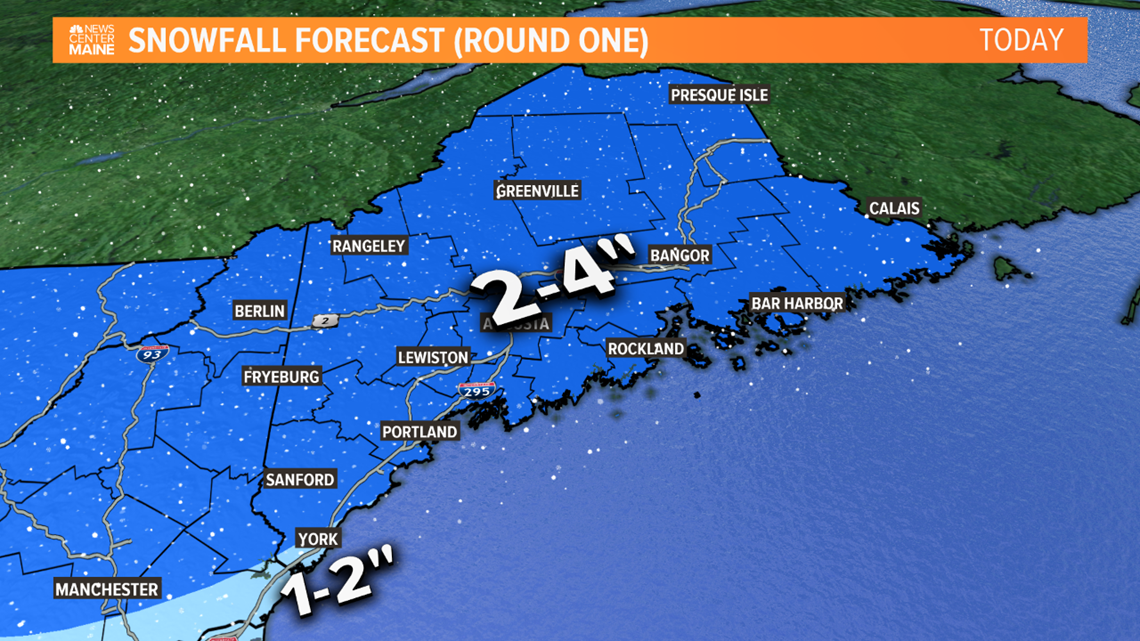 Round two rolls in tomorrow morning. Low pressure will be stronger as it moves into the Gulf of Maine. Heavy precipitation will start falling again during the morning. A layer of above freezing air still present aloft but at the surface, winds will be out of the north, keeping or dropping most towns below freezing. A growing layer of ice will form on most surfaces making travel very difficult.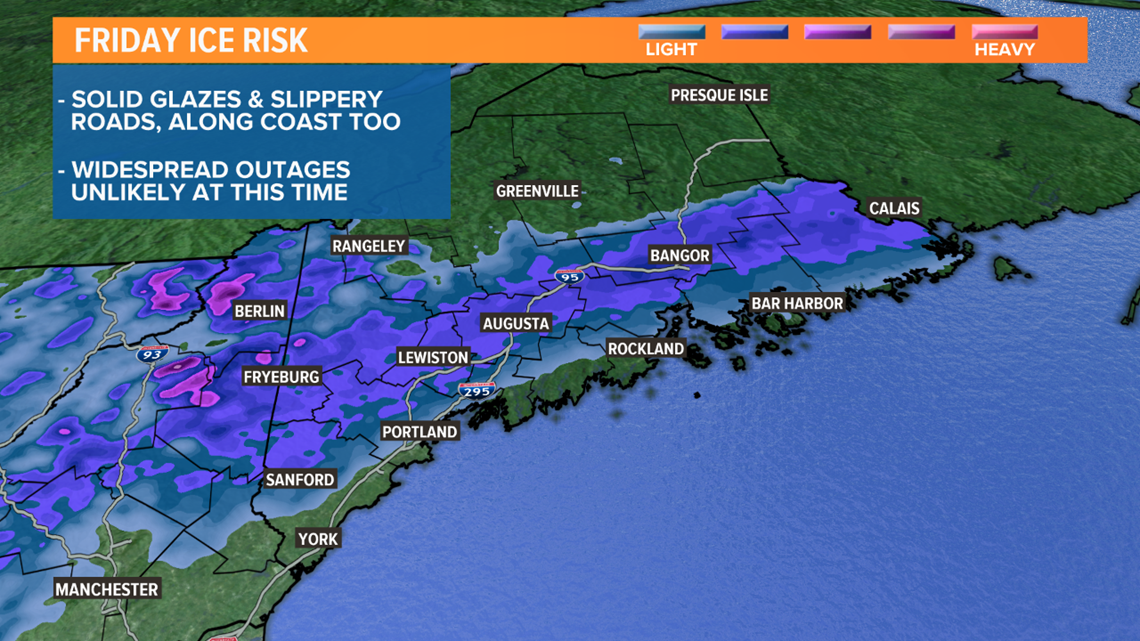 While most information points to the coastline being safe from icing, I'm not so confident. Don't sleep on the icing threat along the coast. I wouldn't be shocked if a solid glaze falls along the coastline too. I'd almost be shocked if it doesn't!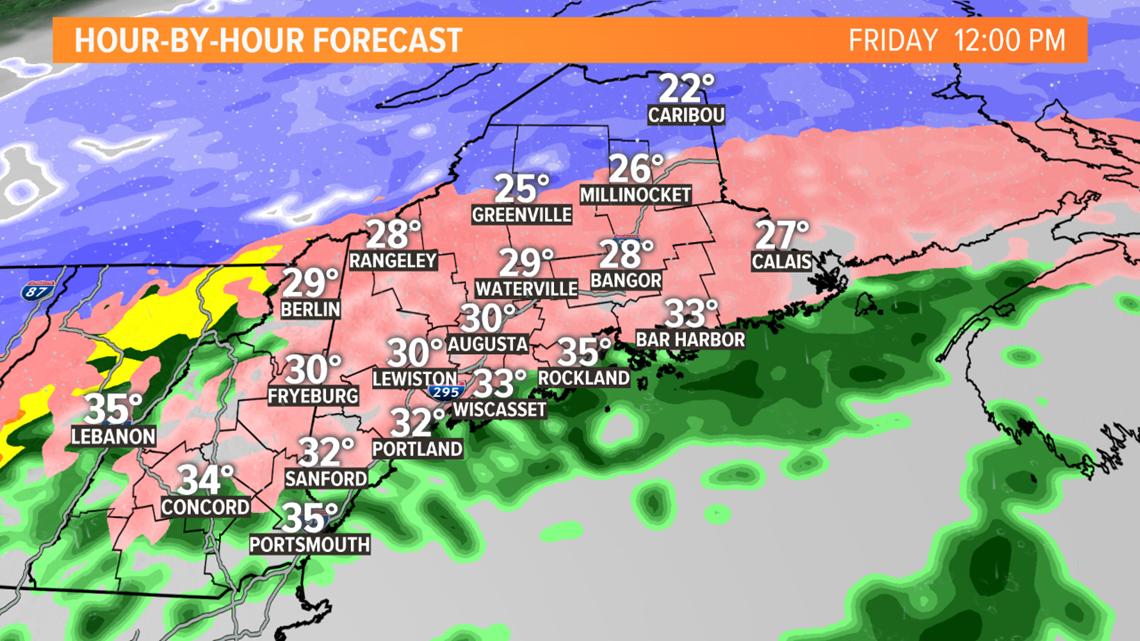 In the afternoon, the low spins by, heading for the Maritimes. Cold air will wrap around the low changing the icy mix back to snow. Along the coast, that final period of snow should be brief, only an additional inch or two before the storm moves away tomorrow evening. Inland, especially over the foothills, mountains and far north, the change will happen much sooner and several more inches are expected. In fact, the two day total for the rooftop of Maine may exceed a foot and a half!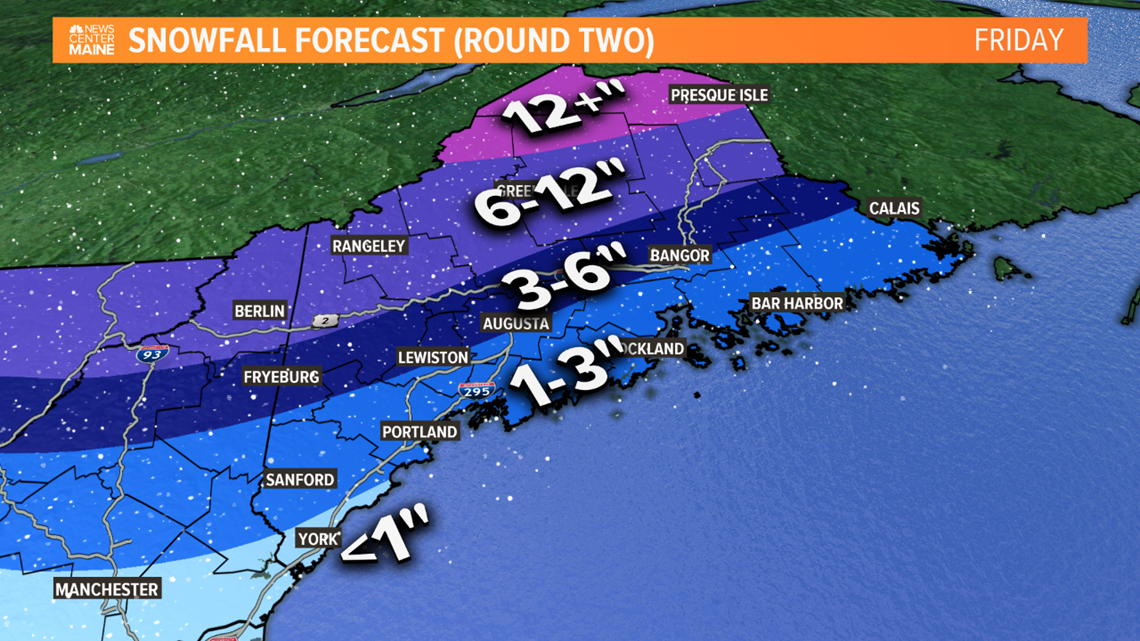 There's a lot to follow over the next two days. Keep checking back for updates. Pace yourselves and be safe.