MAINE, USA — Thanksgiving is closing in and the scramble to get all the last minute errands done is on. A slow moving storm system is entering the Northeast with a little bit of snow and rain. This will not have a large impact on any holiday travel, but stay on your toes for slick spots today and tonight. Snow showers will break out this morning and eventually transition to rain showers this afternoon and evening. The change will happen first along the coastline. Because of that there shouldn't be any snow accumulation. Over the interior, however, there will be a little. Coatings here and there with a few inches expected up in the mountains and over our Northern Maine counties.

I still want you to be cautious later this evening and through the night. While the atmosphere will be structured for rain or drizzle, there still will be some linger subfreezing air stuck in the the foothill and mountain valleys. Icy spots will form and make for some slick driving conditions.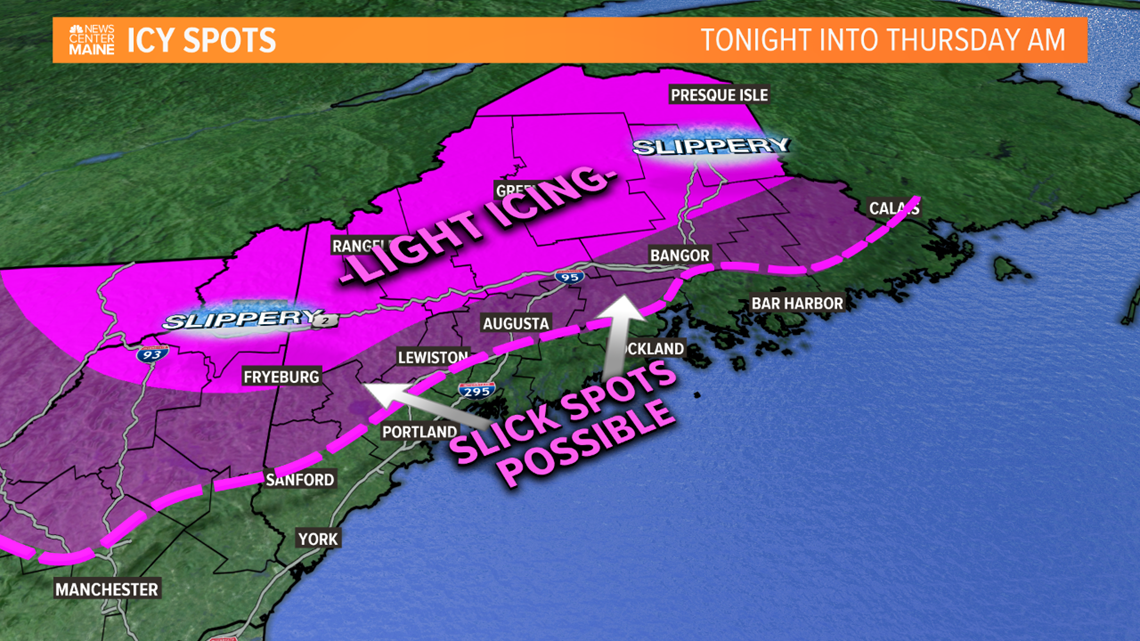 This is the year we needed dry conditions in hopes of spending some time outside, in the fresh air. While Thanksgiving will be milder in the 40s. It's also, sadly, going to be pretty wet.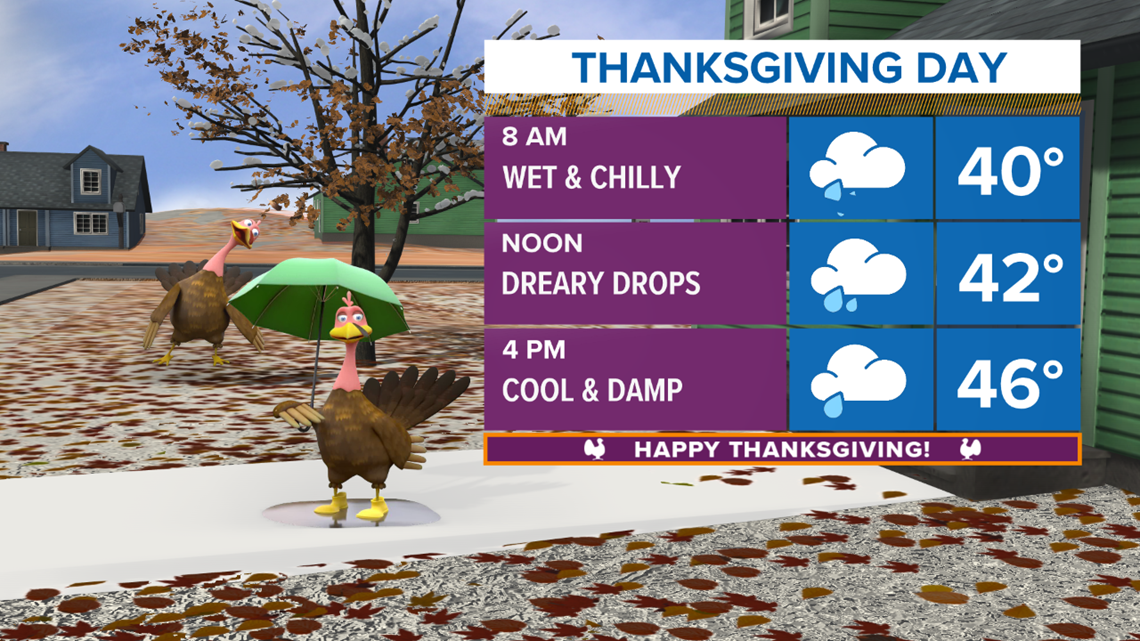 Regardless of the unsettled weather, I hope you have a very nice Thanksgiving.