MAINE, USA — A severe thunderstorm watch has been issued by the National Weather Service and Storm Prediction Center for parts of Maine, New Hampshire, and parts of southern New England.
The counties included in this watch are Androsoggin, Cumberland, Kennebec, Knox, Lincoln, Sagadahoc, Waldo, and York in Maine.
It also includes Belknap, Carroll, Cheshire, Hillsborough, Merrimack, Rockingham, and Stafford counties in New Hampshire.
The watch will expire at 8 p.m. this evening, when the severe weather threat has diminished locally.
Watches are issued when conditions are favorable for storms to form and strengthen. Warnings are issued when storms are imminent or occurring, and you should take shelter immediately.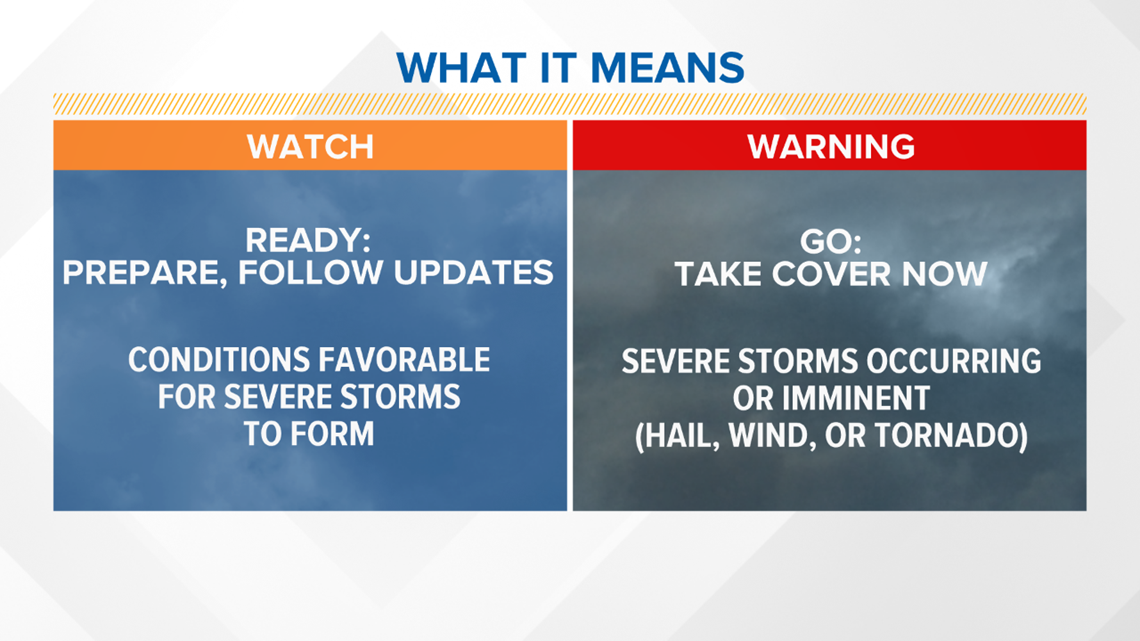 Thunderstorms are starting to fire up in Vermont and New Hampshire and will move southeast into Maine. There are also some thunderstorms throughout other parts of New England.
As they do, they move into a very favorable environment for development, leading to a threat for strong to severe storms.
All storms that fire will result in torrential downpours and lots of lightning.
As far as severe threats go, the biggest ones will be strong wind gusts and hail.
A brief spin-up tornado cannot be ruled out, but the threat is quite low. Straightline wind gusts can be just as damaging as a weak tornado.
Keep up with us online and on-air for the latest. You can also get more information on the NEWS CENTER Maine app.