MAINE, USA — We're about to get scrooged by a potent storm on Christmas Day. The jetstream will buckle deep into the south, escorting an abnormally warm and moist airmass up the East Coast. Heavy rain, massive snow melt and strong wind gusts will keep us hunkered down for the holiday.
Showers will begin Christmas Eve evening and continue through the night. Winds will ramp up out of the south and gust over 40 mph. The showers will become a steadier rain by Christmas morning with a squall line of intense downpours expected during the middle of the day. The heavy rain will begin shifting east during the afternoon and taper through the evening and night.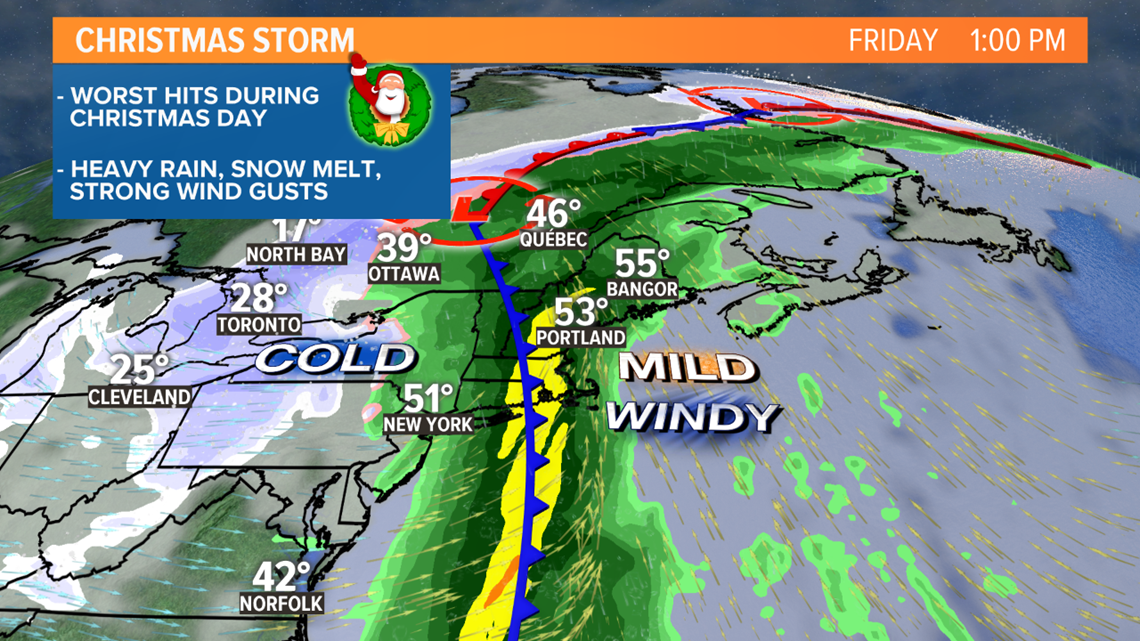 One to two inches of rain is likely with locally higher amounts, especially over the south facing slopes of The Whites and Western Maine mountains. Much of our deep snow pack will be erased with temps soaring into the 50s.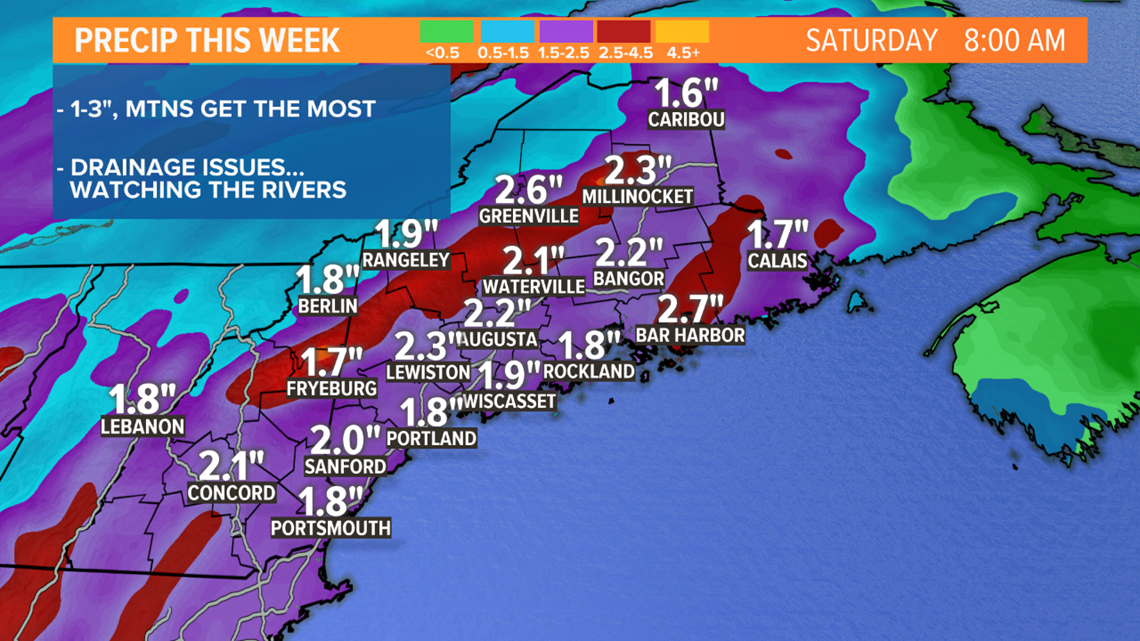 That water, along with the rain will swell up rivers. Drainage flooding will be an issue too. If your basement is prone to flooding, have your pumps on the ready or your house may look like it had a visit from the "Wet Bandits".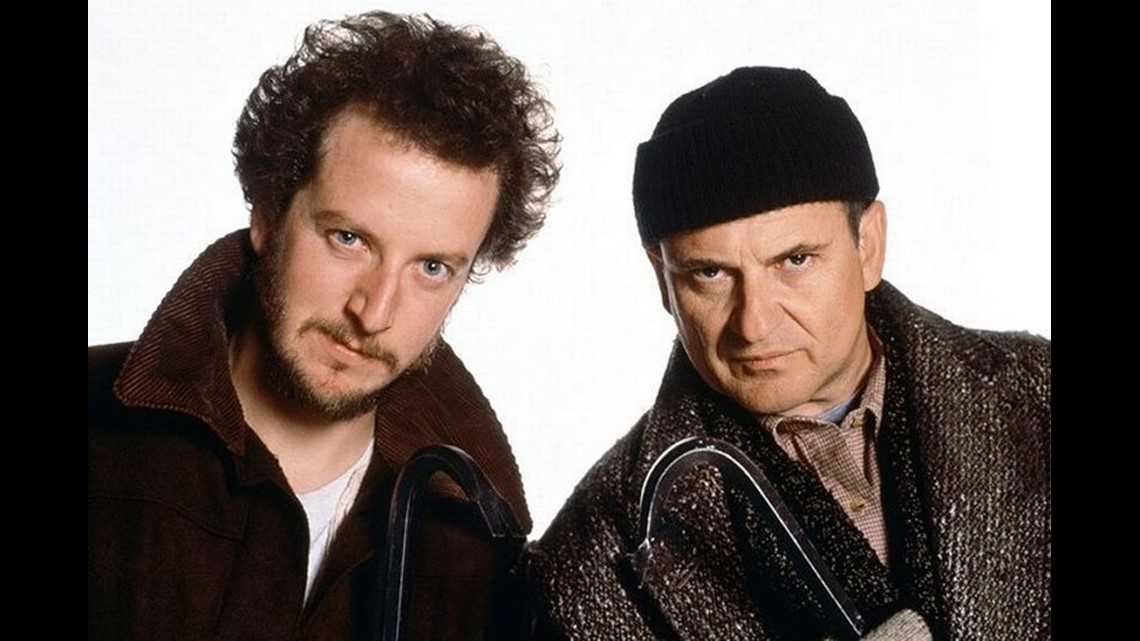 My biggest concern is still for damaging wind and power outages. An 80 knot southerly low-level jet will slide up the coast. There will be a few hour window, centered around the middle of the day, when it passes over Maine. The snowpack and cold ocean water will limit gusts from getting down to the surface. But, with temps in the 50s, that protective layer will be fragile and downpours may be enough to bust through it. Gusts over 50 miles per hour are likely with a small chance to gust over 60 miles per hour. Power outages are inevitable, hopefully they won't be widespread. Have a back up plan for Christmas dinner like Ralphie and the Parker family did from A Christmas Story.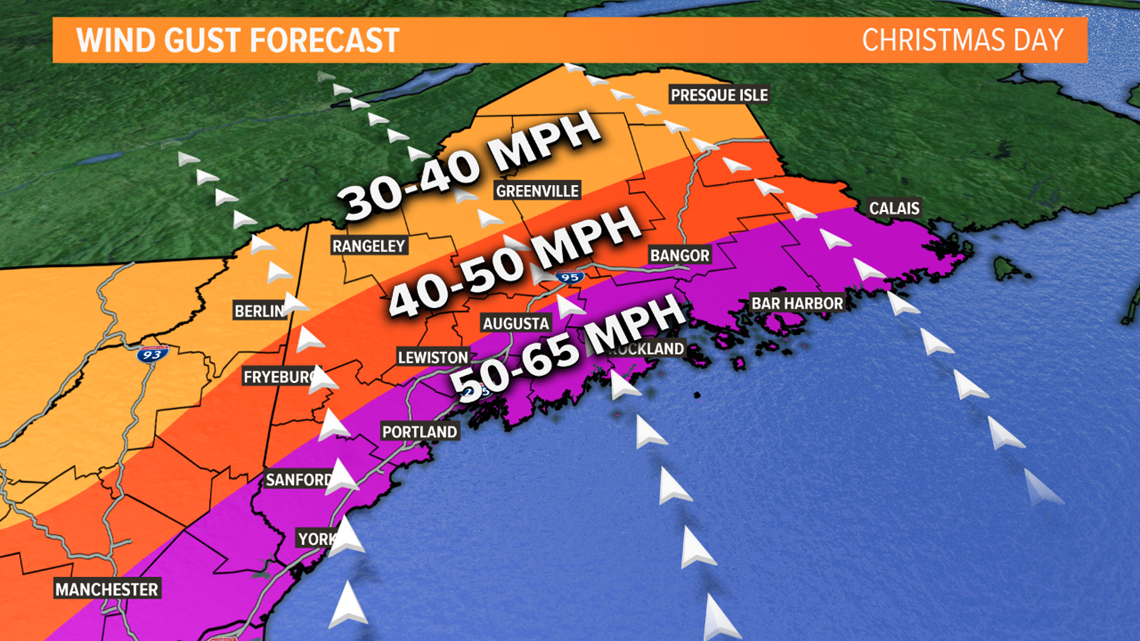 While it was a challenging 2020 and this storm is adding insult to injury, I truly hope you manage to have a nice Christmas and holiday season. Here's to a much better 2021. Cheers.