PORTLAND, Maine — It's another hot and humid day which makes four in a row. Temperatures will rise into the lower 90s this afternoon and with the humidity, it will feel close to 100 degrees. The National Weather Service maintains a Heat Advisory for parts of Maine through Wednesday evening. Take it easy. Stay in the shade or better yet air conditioning as much as possible.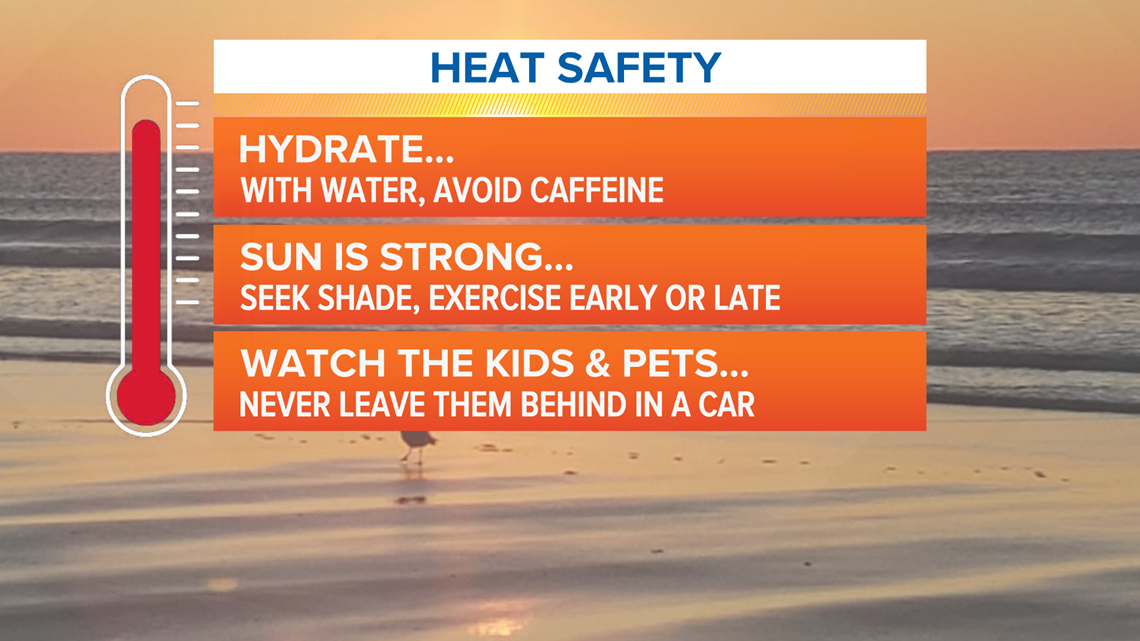 Along with the heat, we'll have to be on guard for strong afternoon thunderstorms. A cold front will be working in from the west ahead of it and several potent storms will fire up.
The primary threat with these storms is damaging wind gusts, but torrential rain will likely accompany these storms and could lead to some temporary flooding problems.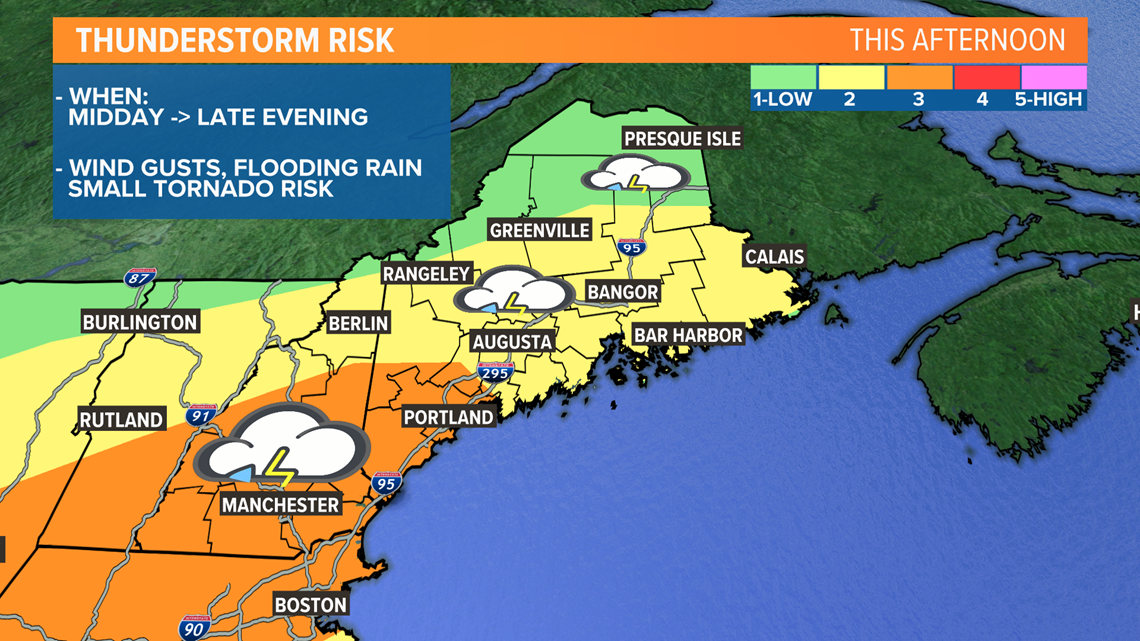 The timing for these storms will vary across the state.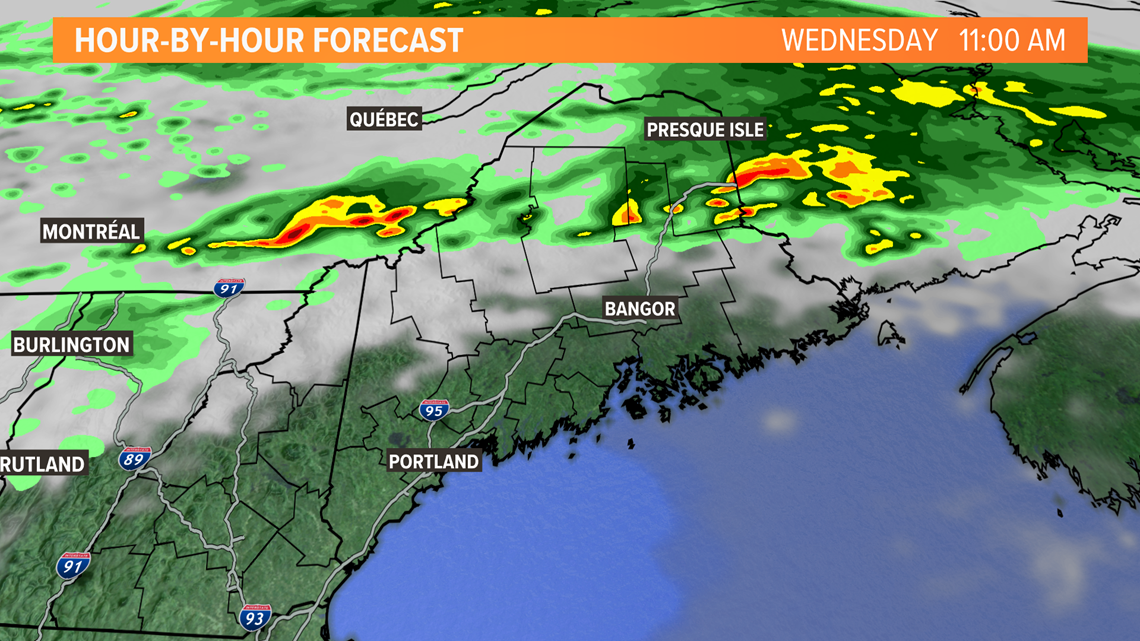 Up north, storms are likely earlier in the day, and there have already been showers and downpours in the Katahdin Region.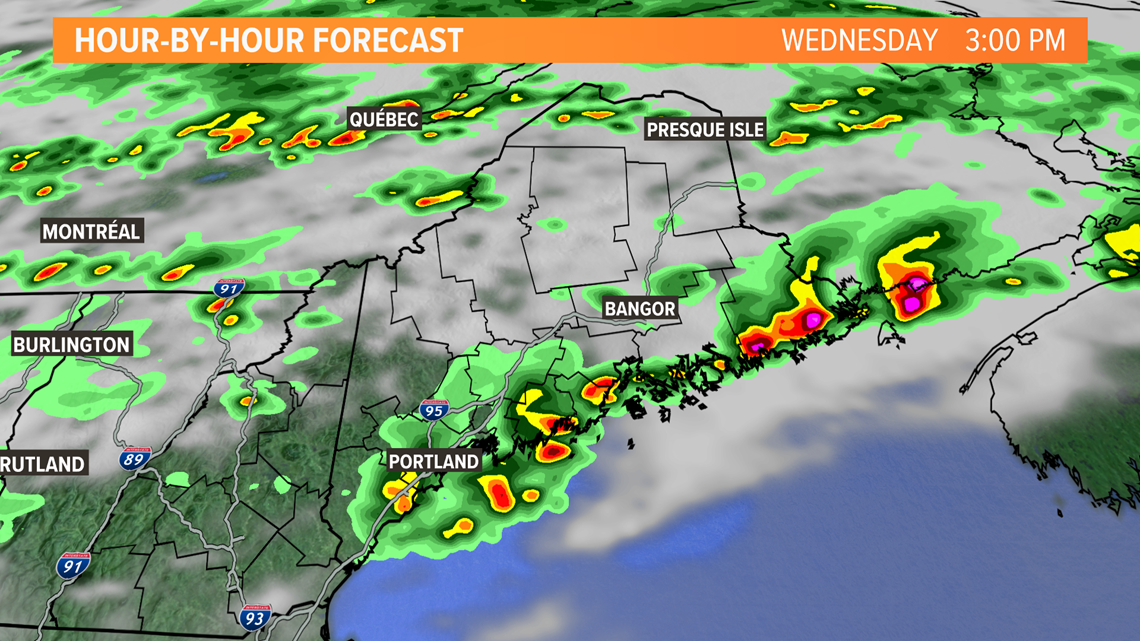 Across southern Maine the action should hold off until mid to late afternoon. The threat will be ongoing through the evening, finally winding down by midnight.