PORTLAND, Maine — It's not a hurricane, but this nor'easter is behaving like one.
The center of circulation backed into Southeastern Massachusetts earlier this morning, setting low-pressure records for the month of October on Nantucket. Along with pressure records, the winds have devastated the area with all kinds of tree falls and some structural damage.
Thankfully Maine is on the periphery of the storm getting less rain and wind. This time of year, the threshold for power outages is lower due to wet, soft ground and leaves on trees. That threshold is around 40-45 miles per hour. It was met several times which is why we've seen some outages in Maine too.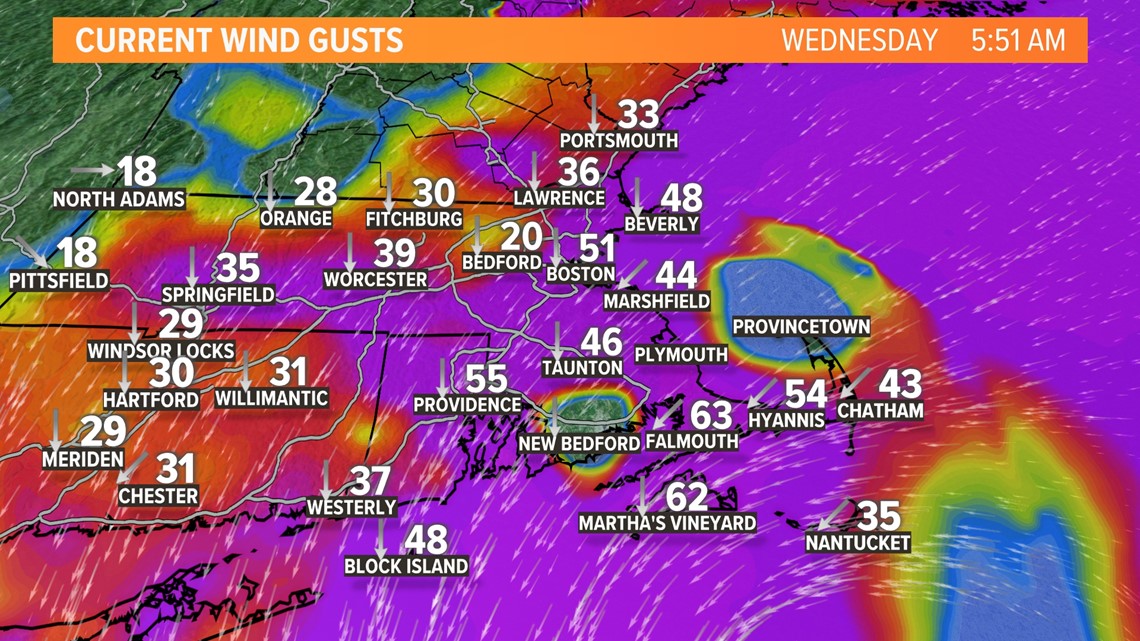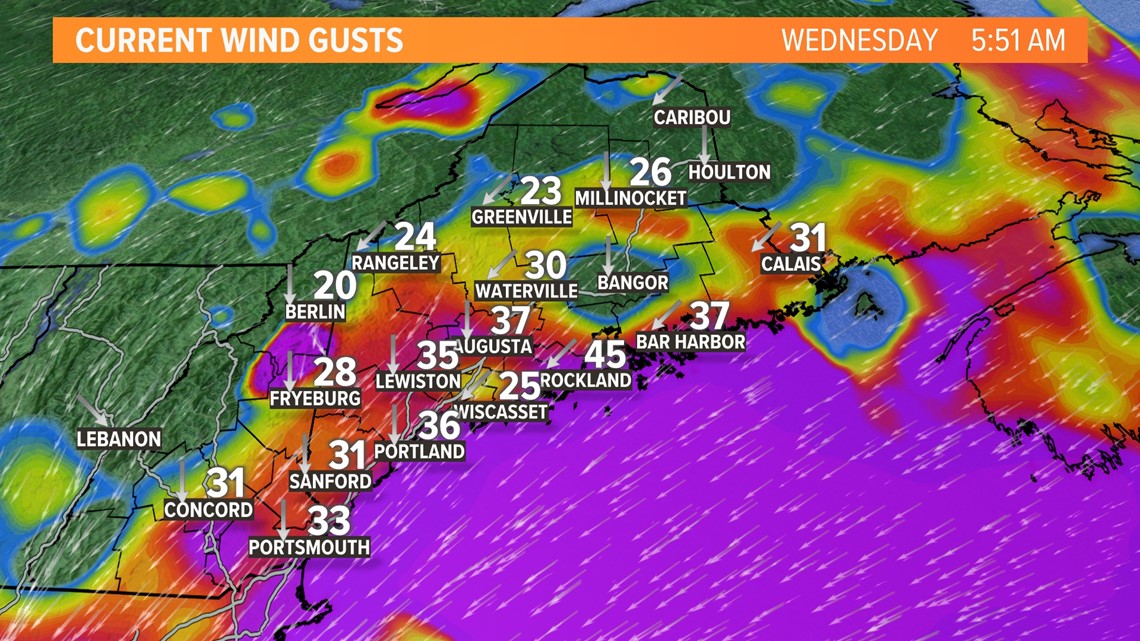 It sounds crazy, but coastal New England actually lucked out. This storm produced a 2-4 foot storm surge. If our tides weren't astronomically low, we would have seen a rearranged coastline and significant flooding. The waves, however, have been insane. I've been forecasting New England weather for over two decades and I can't remember seeing waves this big...they may have set records for our coastal waters.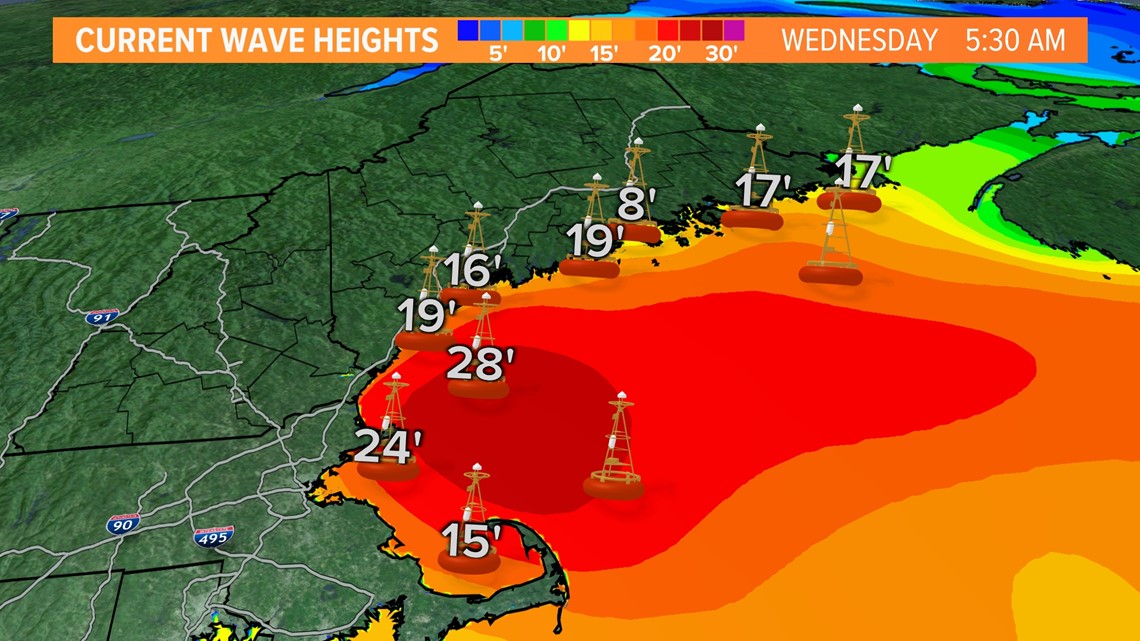 The rain and wind will taper off later today as the storm drifts away. Sunshine and tranquil conditions return for the end of the week.
But, more rain is expected this weekend with another juicy storm dropping an inch or more of rain on us Saturday into Saturday night. That storm will exit in time for the trick-or-treaters on Sunday.
9 A.M. TUESDAY LIVE UPDATE