MAINE, USA — A quick-moving system will bring snow and rain to the state Saturday.
It got quite cold overnight with most places dropping into the teens, some towns dipped into the single digits. The ground is cold and the snow will coat the roads quickly in some spots this morning.
But the wind will be coming in out of the south today, so the temperatures will be rising through the 30s during the day. This will mean a quick change to rain, especially on the Midcoast where temperatures are already several degrees above 32.
Farther inland, particularly in the Lakes Region, foothills and mountains, there will be several hours of snow and a more gradual change to rain.
By noon, the rain-snow line will be inland from the coast in southern Maine.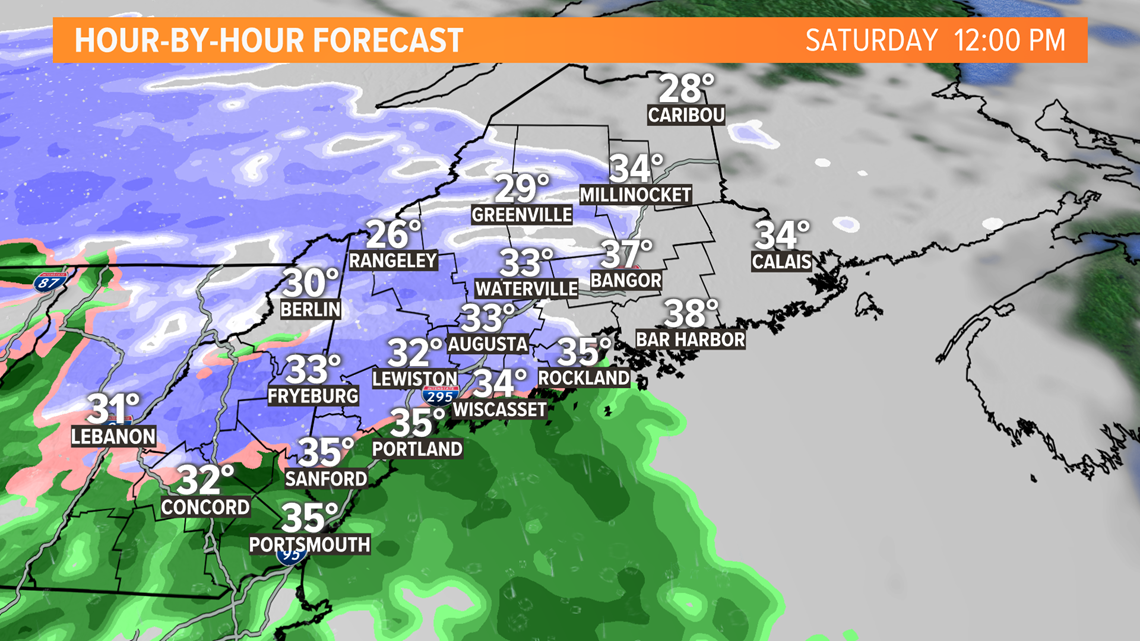 During the afternoon, the rain-snow line will continue to progress inland, but the mountains and north will be cold enough for accumulating snow and slippery spots.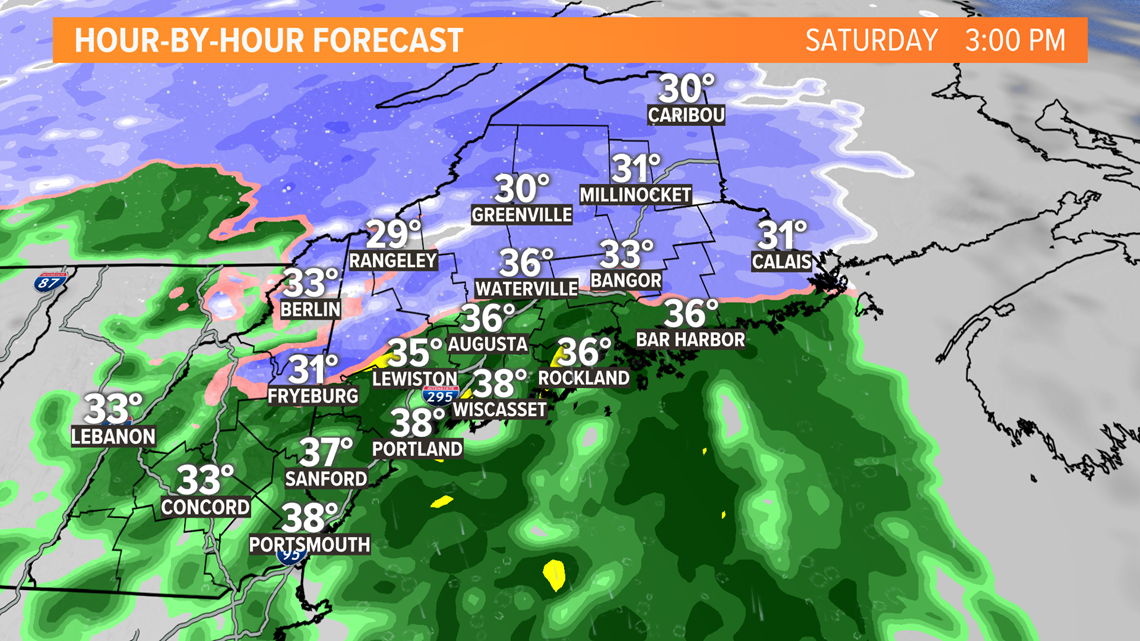 By this evening, everything tapers off from west to east.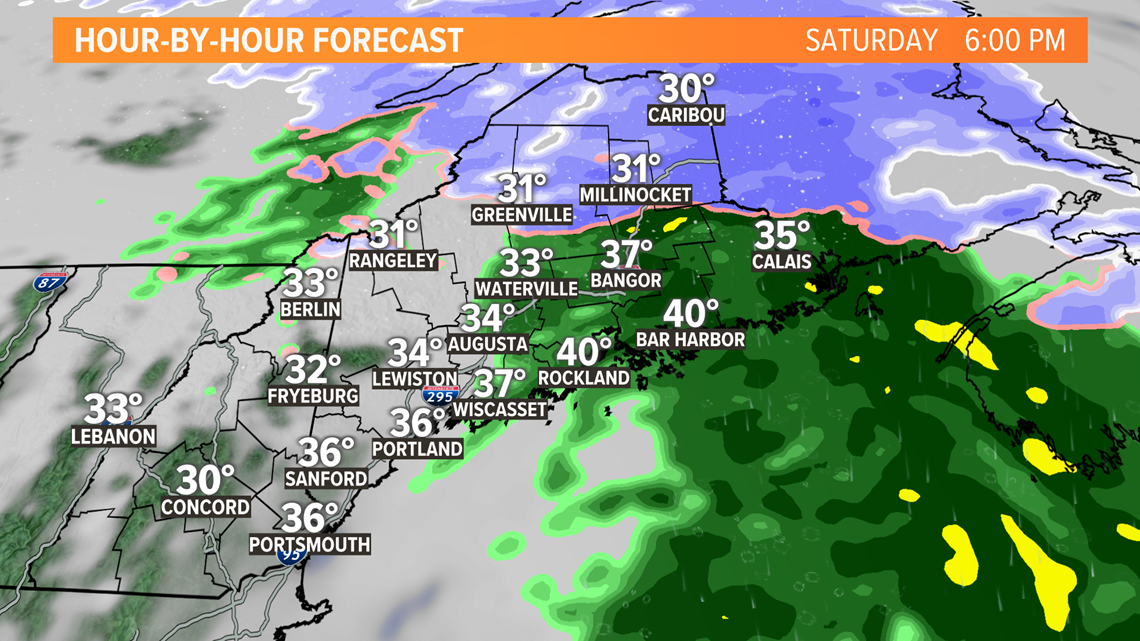 A coating to 2 inches of snow is expected before the changeover to rain in places like Sanford, Sebago Lake, Lewiston-Auburn, Augusta, Waterville, and Bangor. 2-4" of snow is expected from Fryeburg into the mountains and north.
Coatings are possible on the coast of southern Maine too, but they should be washed away by rain.