MAINE, USA — An icy mist fell through the night and now it's like a skating rink. Anything not treated with salt is very slippery. Getting anywhere this morning will be a huge challenge.
Low pressure is marching up the Appalachians with another round of heavy precipitation. The temperature profile of the atmosphere still has a fairly deep warm layer in it so the ice threat remains with us most of the day.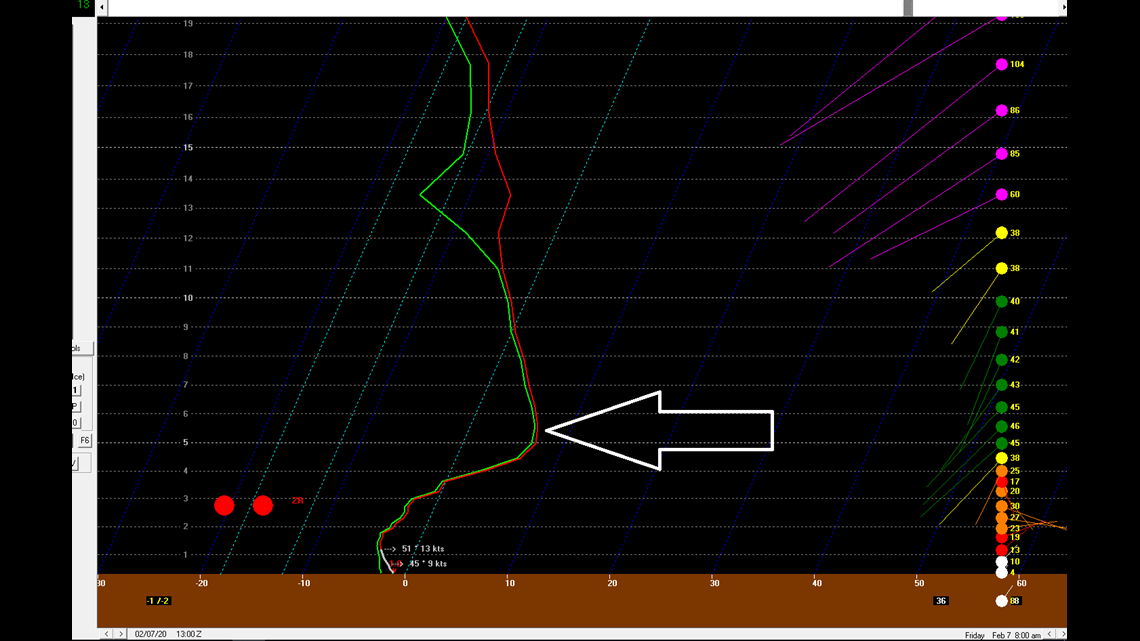 Glazes will continue to grow thicker and branches will sag. Widespread outages are still unlikely but isolated ones are not, especially when the wind picks up this evening behind the storm.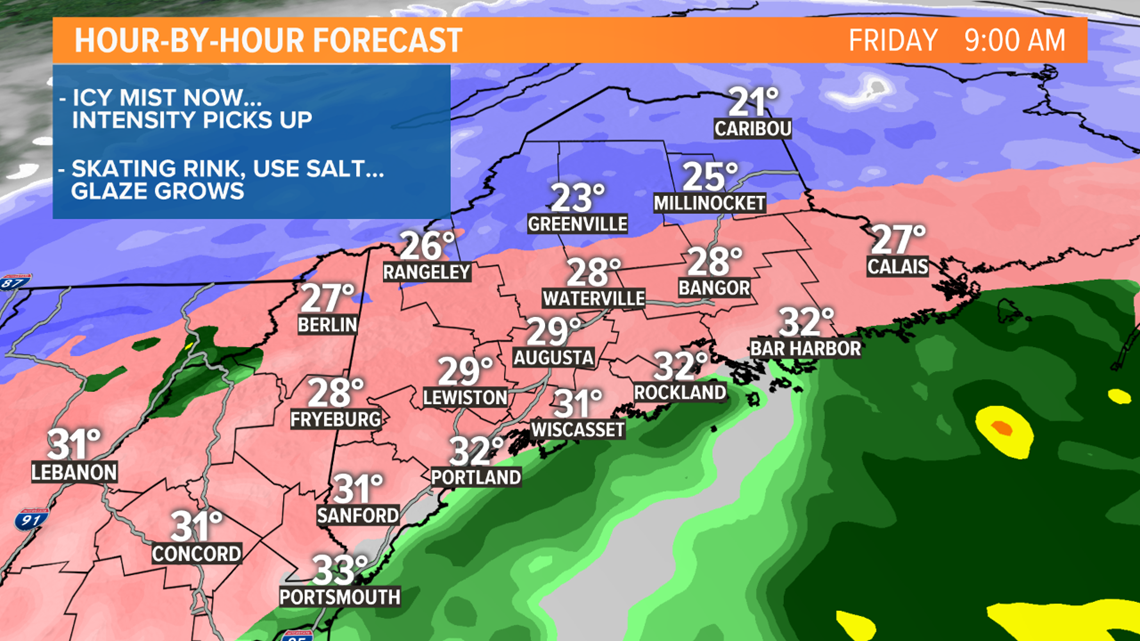 In the afternoon, the low spins by, heading for the Maritimes. Cold air will wrap around the low changing the icy mix back to snow.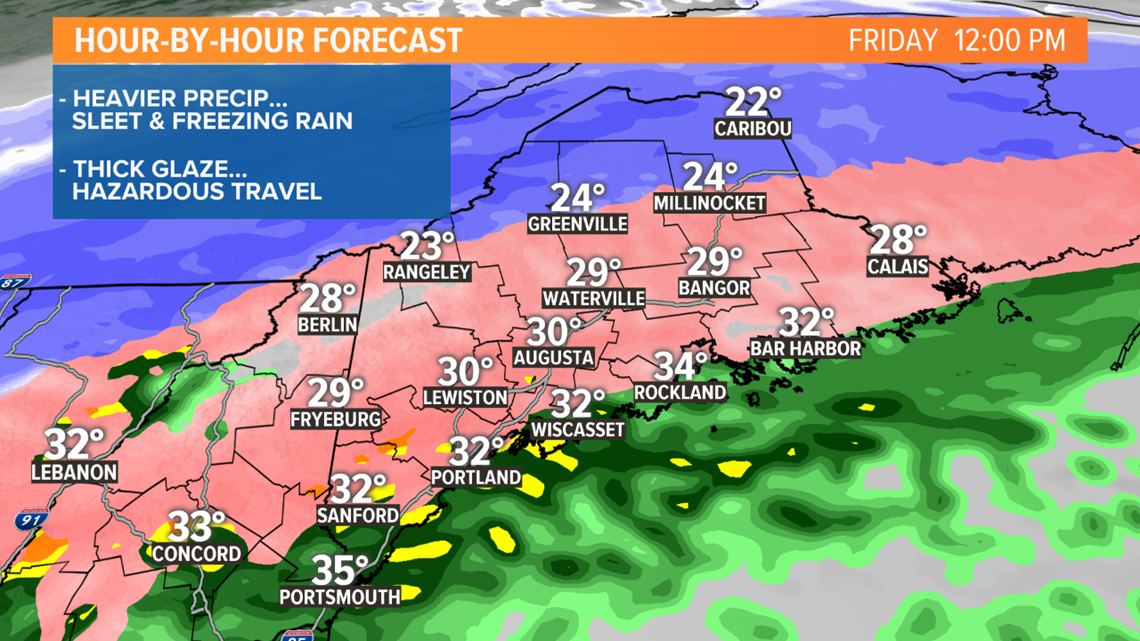 Along the coast, that final period of snow should be brief, only an additional inch or so before the storm moves away this evening.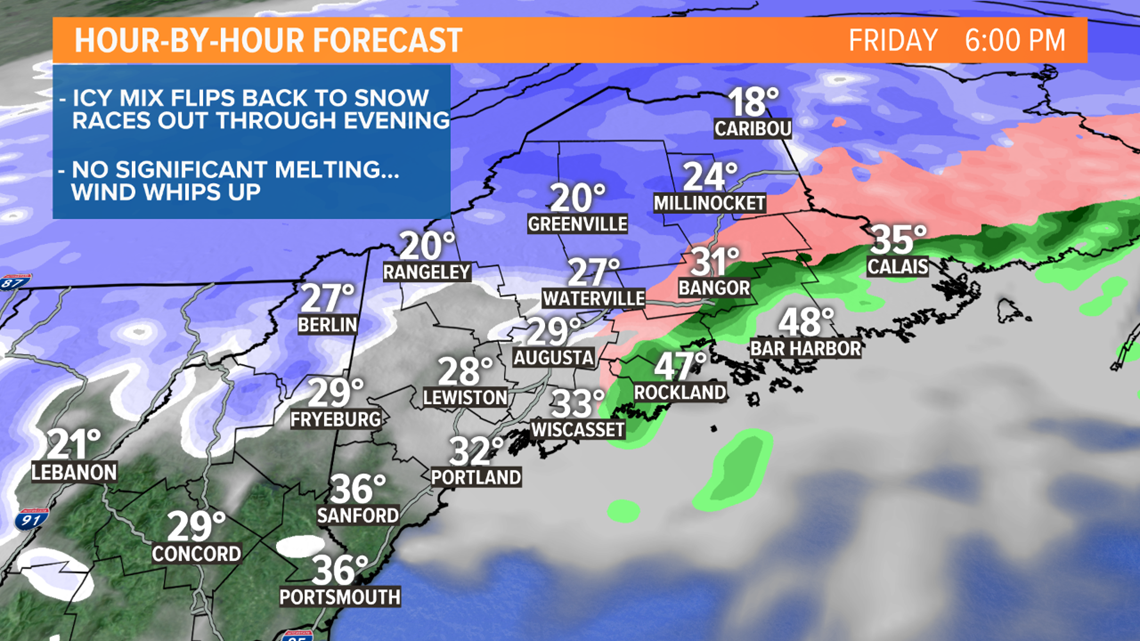 Inland, especially over the foothills, mountains and far north, the change will happen much sooner and several more inches are expected. In fact, the two day total for the rooftop of Maine may exceed a foot and a half!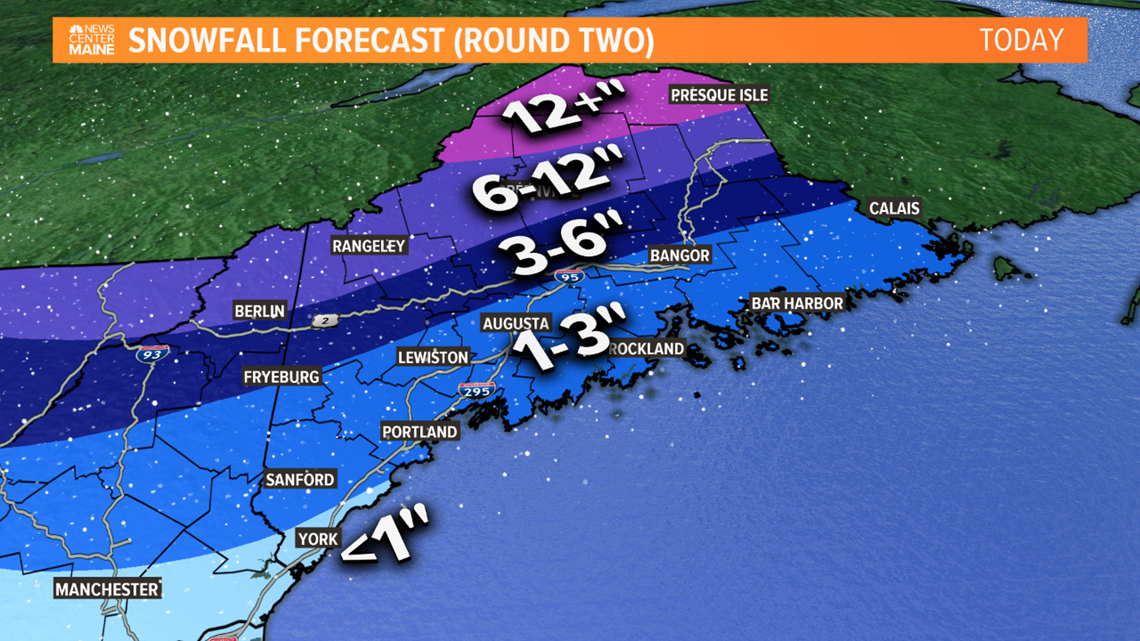 Skies will clear this evening and sun returns for the weekend but temps will be real cold so there won't be much melting until next week. Be safe today folks.