MAINE, USA — If you aren't in the holiday spirit yet, perhaps a white landscape will get you there. While most communities have seen flakes this season, few have had a bonafide snowstorm. By the end of the weekend, it looks like we'll be checking that box.
Shoulder season snowstorms are tough. The thermal profile is razor thin between rain and snow. That's why I like to look at the middle and upper level dynamics for hints. In this case, the dynamics are incredibly impressive. I'm expecting the snowier solution.
You'll have one last opportunity to line the driveway with snow stakes, this afternoon the ground will thaw out with highs near 50.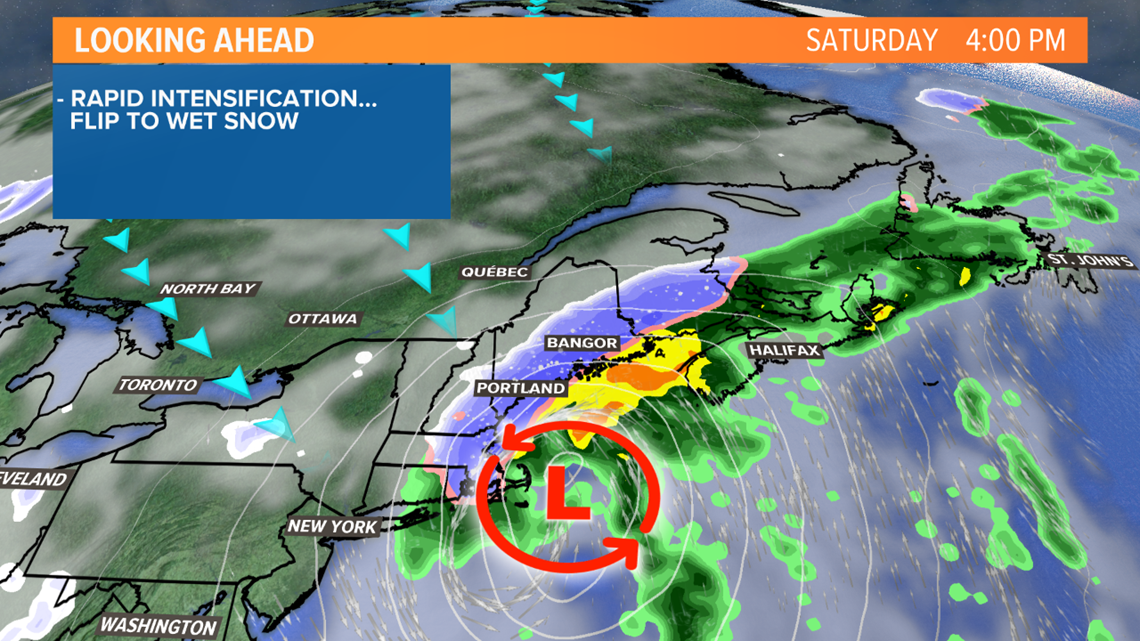 Tomorrow morning a coldfront will slide through and temps will begin to slip. It will still be mild enough for precipitation to start as rain later in the morning. By the afternoon, rain will start flipping to snow. The changeover should be complete even along the coast by late evening.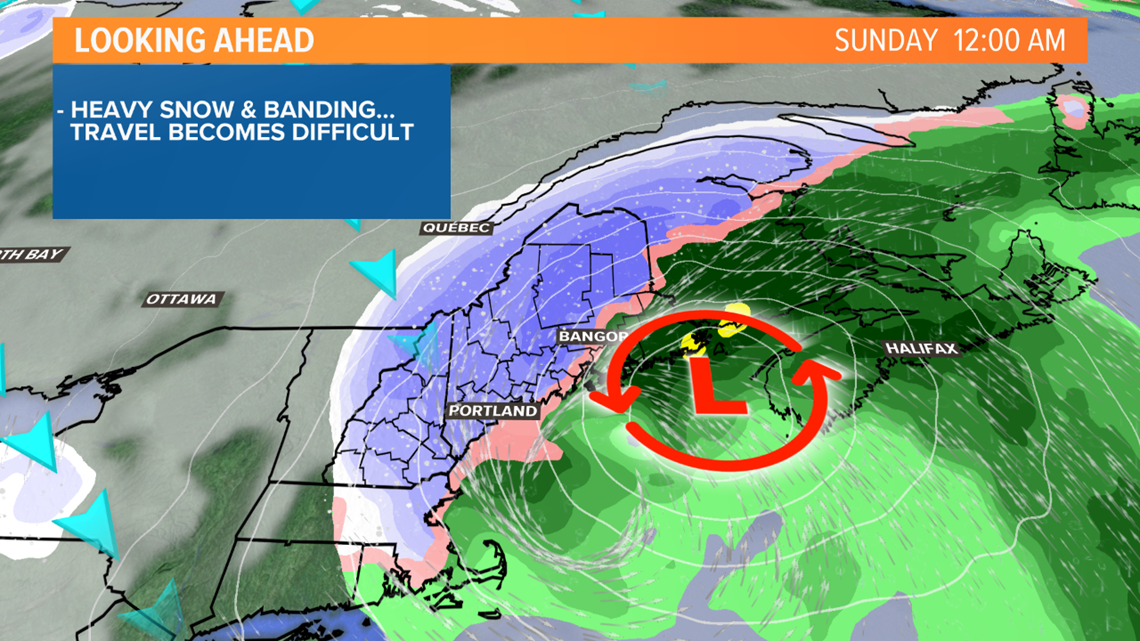 Saturday night the storm peaks with heavy snow and gusty winds. Banding and snow rates over an inch per hour will make driving extremely difficult. There may even be some thundersnow.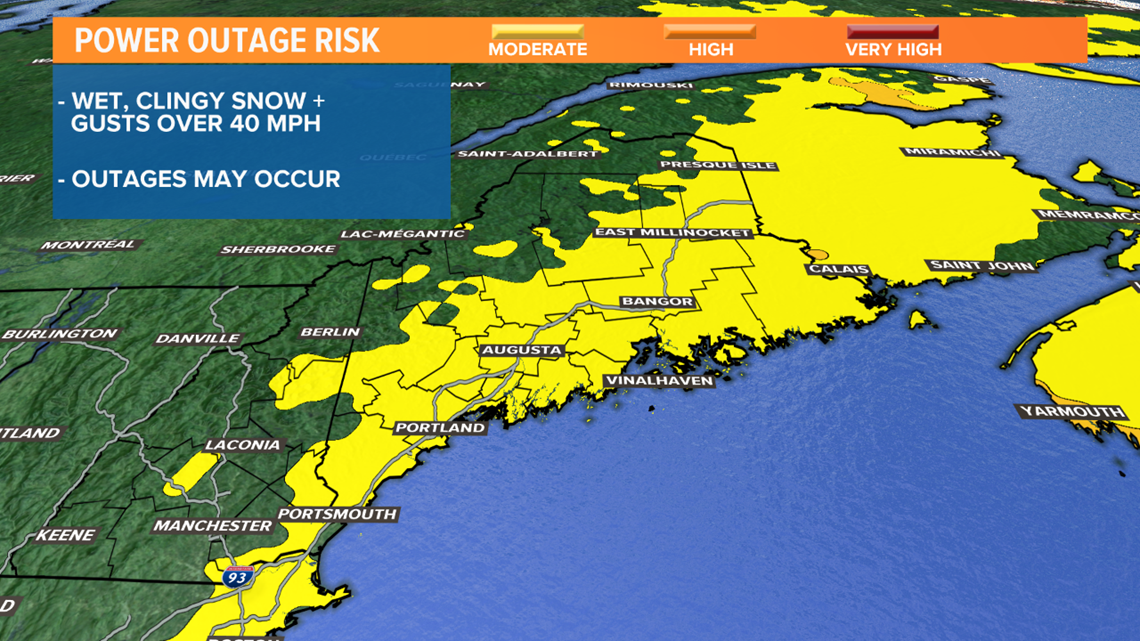 The snow will be clingy and heavy and when coupled with gusts over 40 mph, power outages are a concern again. Make sure you have fuel for your snow blower and generator. You'll either need one or both at some point this weekend.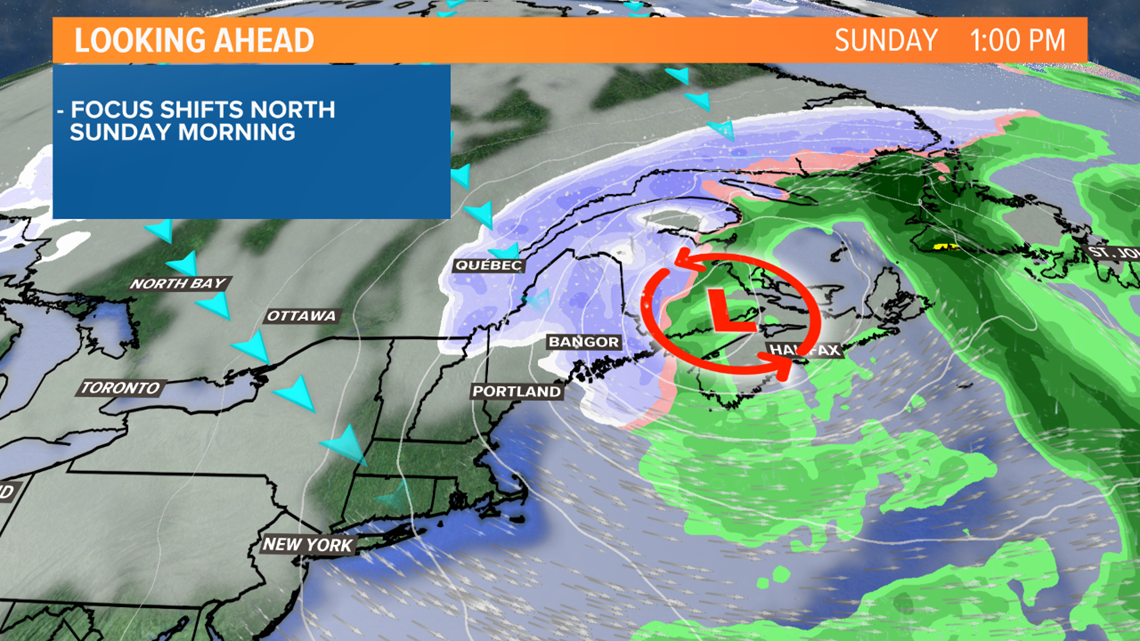 The snow will taper off Sunday morning from south to north with improvements by midday.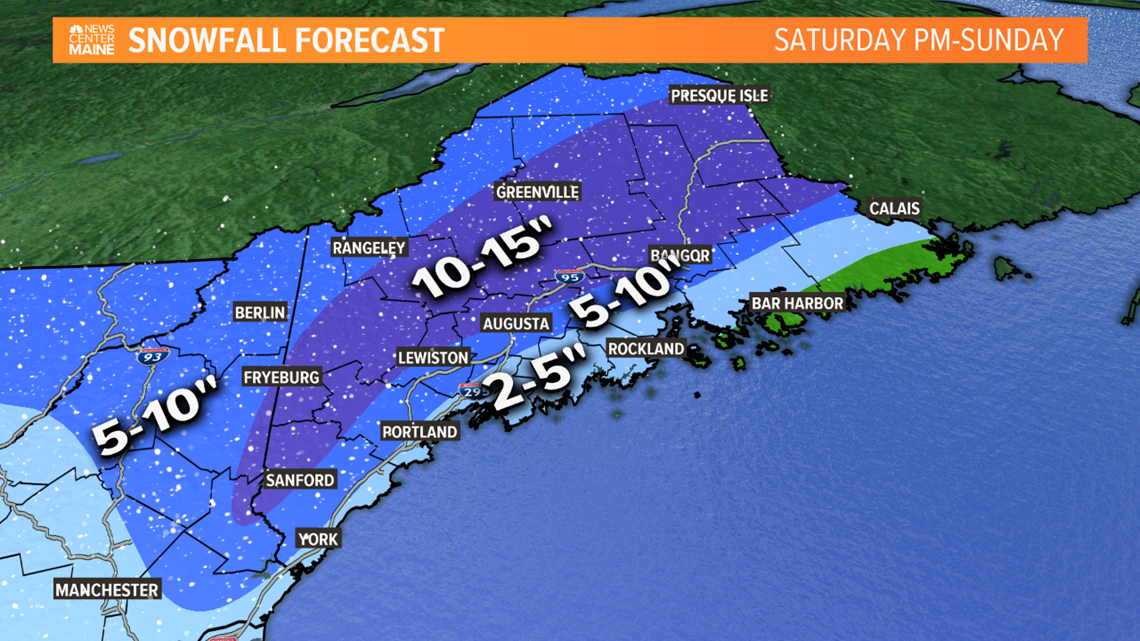 I think we can pull the inside runner solution off the table now. This thing isn't going to go warmer on us. If there are adjustments to be made, it will be to up the snow amounts along the coast. As it is, I'm already leaning on the higher numbers within each range.
Keep following the NEWS CENTER Maine weather team for updates throughout the day.