October snow is Maine is kind of like 2020 in general- We keep acting shocked even though at this point we shouldn't be.

Sure, it's technically earlier than average most everywhere in the state when it snows an inch or more in October- Portland's average first 1" is November 28th, and Bangor clocks in at November 21st believe it or not- but it still happens enough that it shouldn't come as a complete surprise.
As it stands Friday's storm falls into the annoying category of "not a blockbuster that weather weenies will enjoy" but "still enough to potentially be a pain."
The setup of the system is somewhat unusual for an early season snowmaker for us: it's pretty flat. Zonal almost.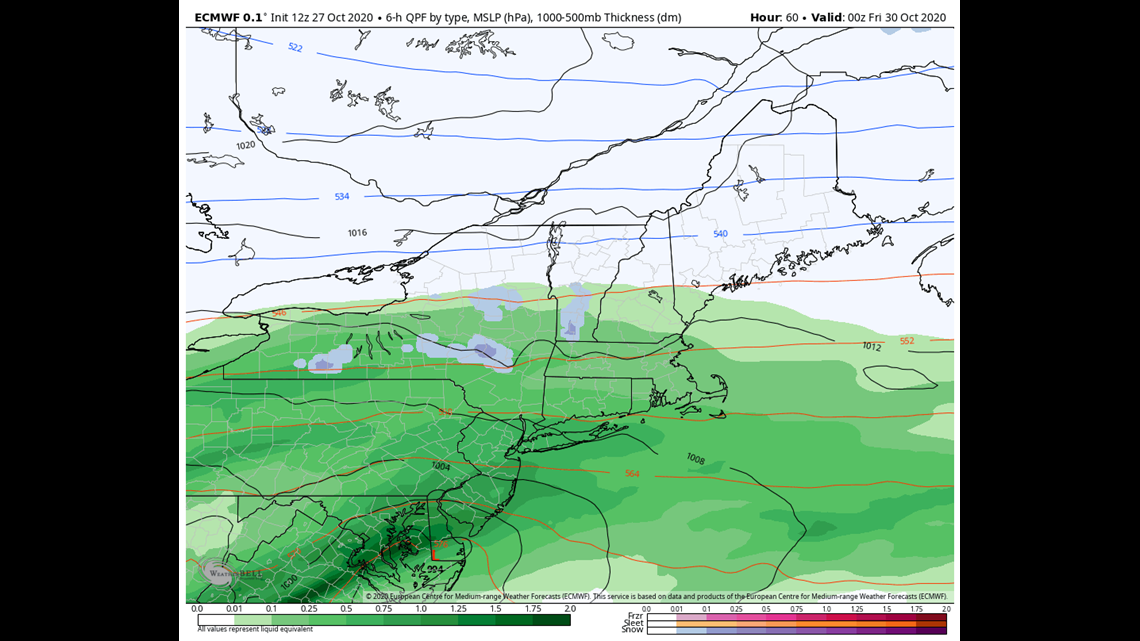 That means it's not a Nor'easter, or even an explosive coastal low. It's kinda just...there.
BUT it will interact with a well positioned Canadian high that will drain cold air into the northern edge of the storm. That will provide enough cold air to turn precipitation over to snow late Thursday night into Friday.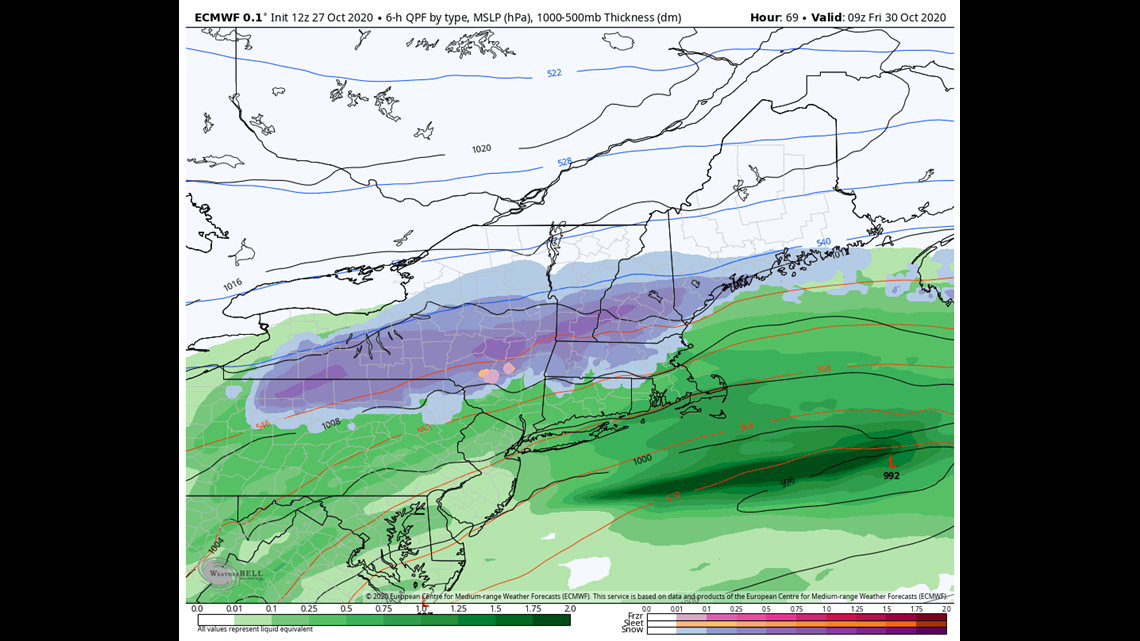 Admittedly the computer models were more bullish with the track of the storm yesterday, bringing the heaviest precip right into our backyard. But since then they have backed off and keep the heaviest moisture to the south. So it looks likely that Massachusetts will get more snow than Maine in this event. ("Massachusetts: They can have it" is the official motto of Maine it turns out).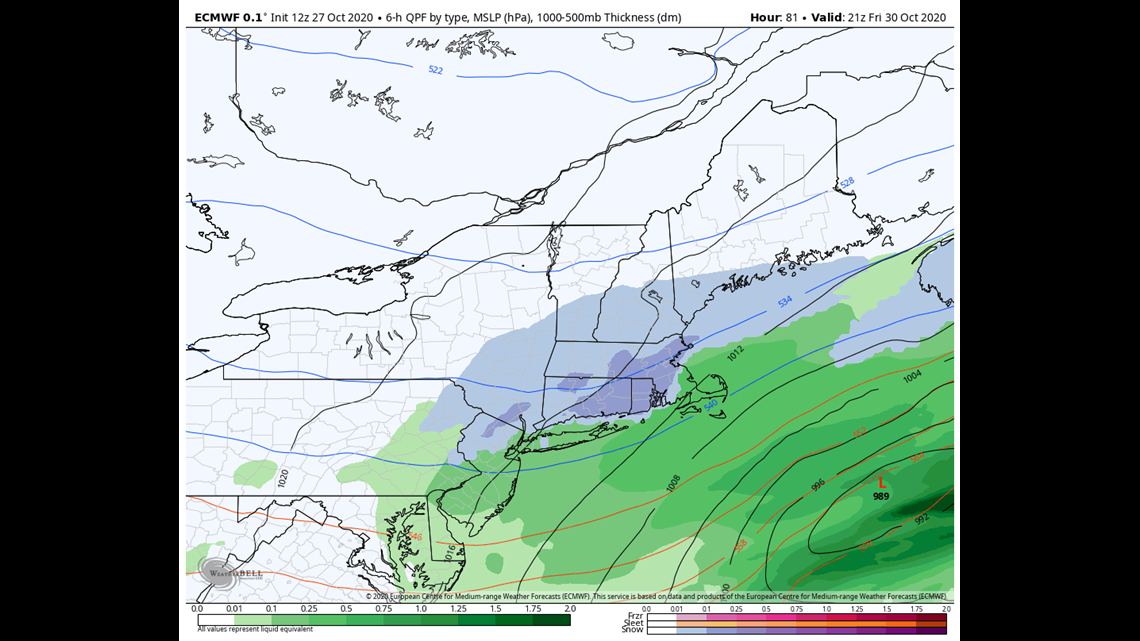 She's a quick hitter with most of the snow out of here by Friday afternoon.
It's too early to responsibly put a snowfall map (man, how I've aged in my old age), so I'd like to think about this storm in terms of probability.
Here is the probability of getting an inch or more of snow from this storm: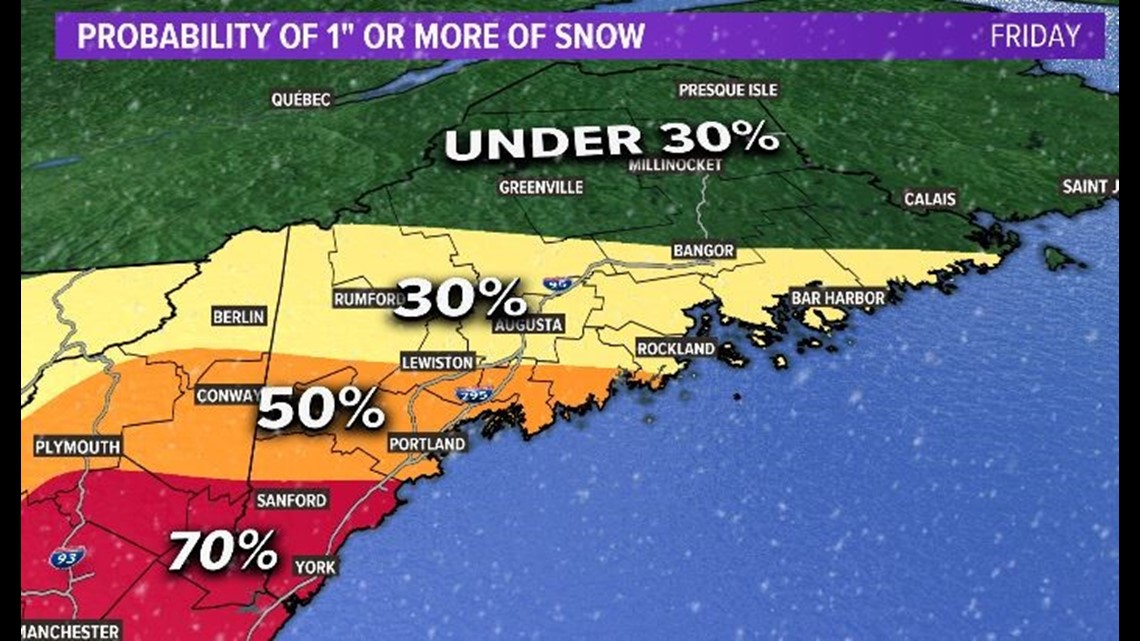 If things change, I'll let you know.

Carson
https://www.instagram.com/keithcarsonweather/