MAINE, USA — Latest snow totals are in. If you don't see yours, feel free to send it our way.
Snow wraps up overnight for everyone except Northern Maine. Temperatures make it into the mid-30s on both Wednesday and Thursday.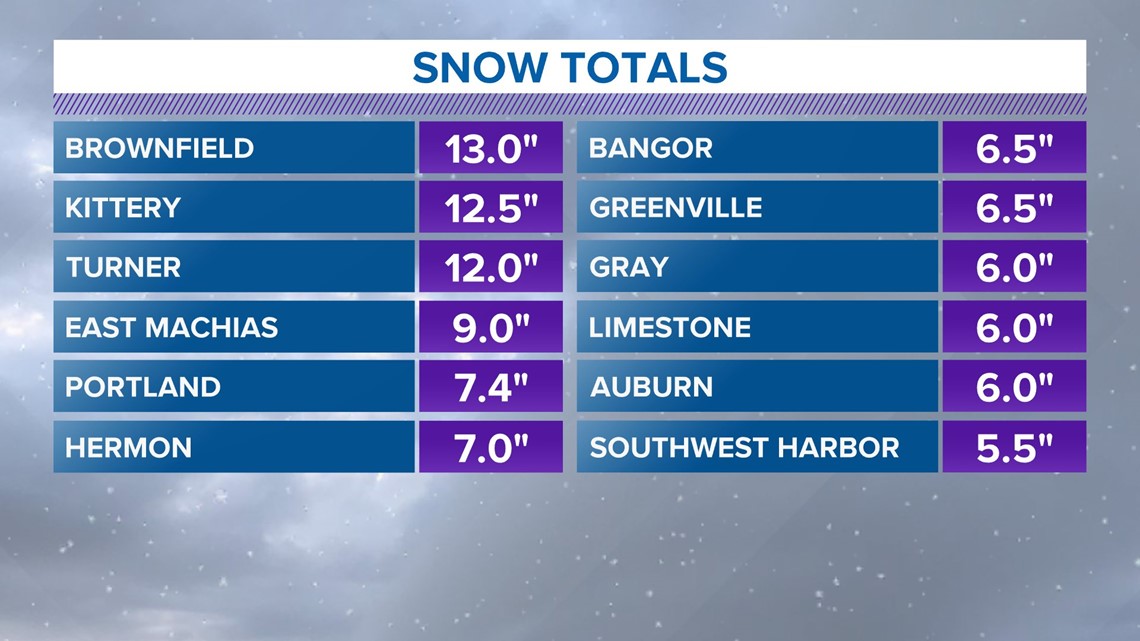 Looking ahead there are two more chances for snow. Friday night a weaker storm will slide through New England. Southerly winds will incorporate mild air so rain will fall to start. A secondary low will form in the Gulf of Maine cutting off that mild supply, rain will flip back to snow Friday night. There's potential for a few inches inland and a slushy coating at the coast.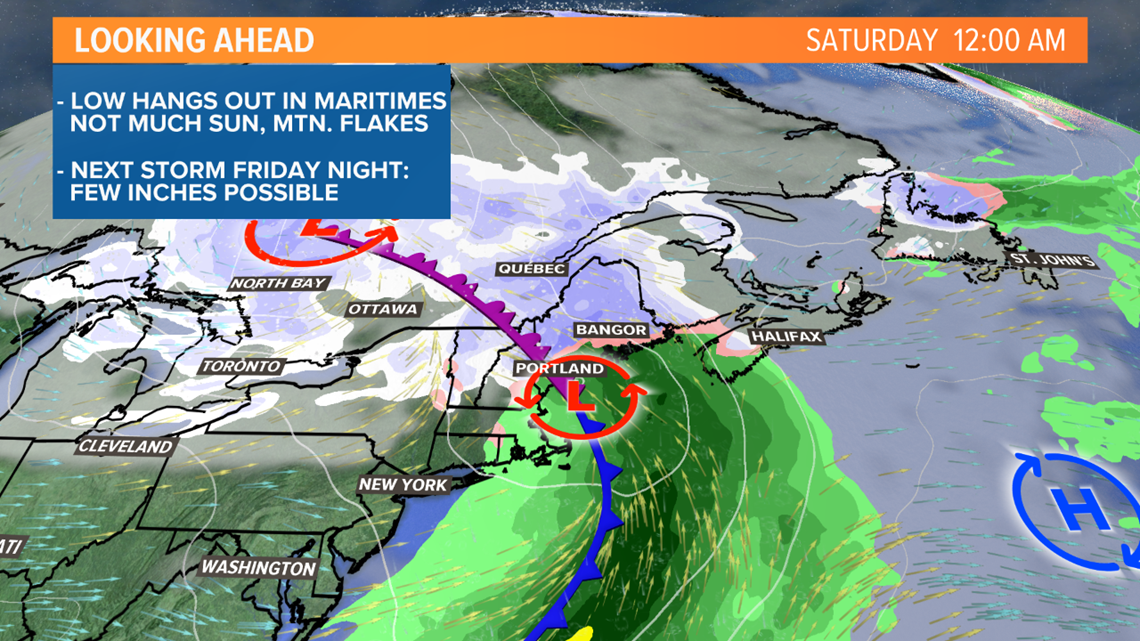 There's a strong signal for another nor'easter-type storm Sunday night into Monday. The track will dictate what we get, but big snow totals and wind gusts are in the cards.