MAINE, USA — The snow drought is about to come to an end. A nor'easter is working up the East Coast, dropping heavy snow along the way. I like the atmospheric setup for one of, if not the biggest, snowstorms of the season. High pressure to our north in southern Canada supplying the cold. A slow-moving, double-barreled low to keep us in the warm advection thump for an extended time. This will push our totals toward double digits in places that don't mix.
It all gets going late this afternoon and early this evening. Southern Maine's commute will be slow with snow instantly sticking and making for slippery travel. The snow won't get to Central and Northern Maine until late this evening and overnight.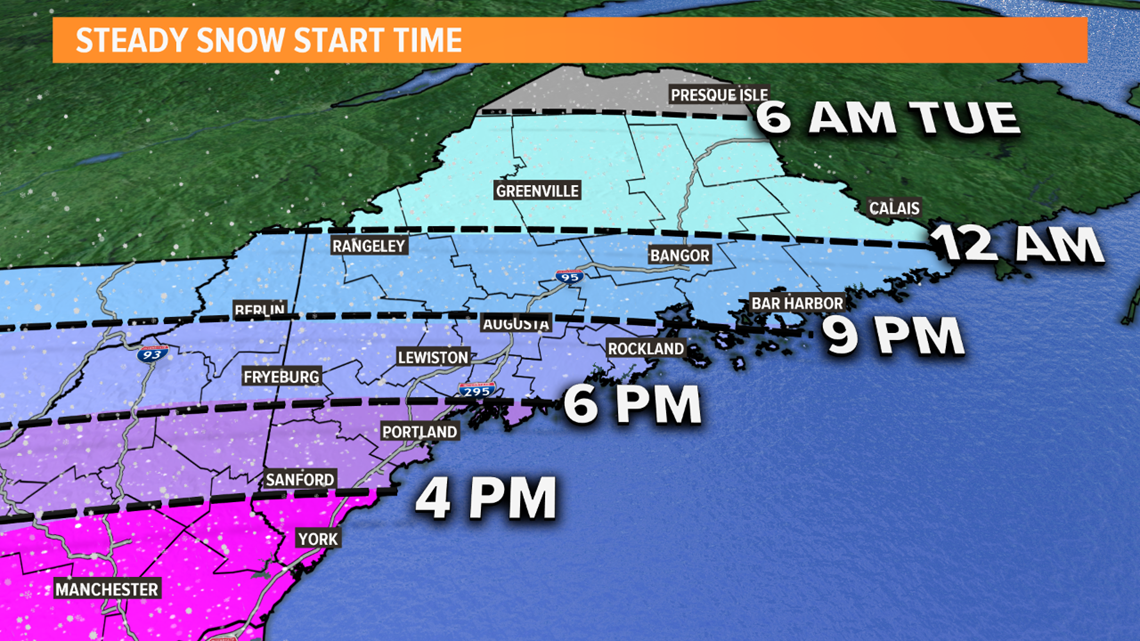 The low-level jet will nose in tonight, warm advection snow will thump producing rates of 1-2" per hour. Roads will be really bad with white-out conditions at times.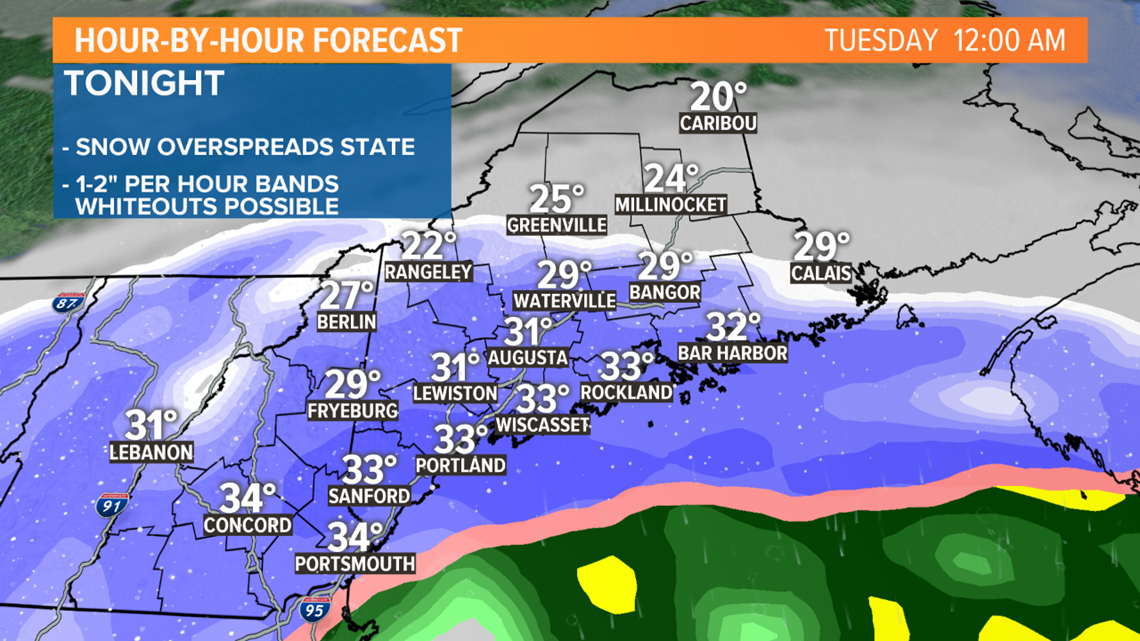 I'm not worried about the surface getting above freezing with that Arctic high to our north. But the mid-levels are showing signs of warming up, presenting some mixing issues tomorrow for the coastal plain. I'm expecting our snow to get a crusty topping.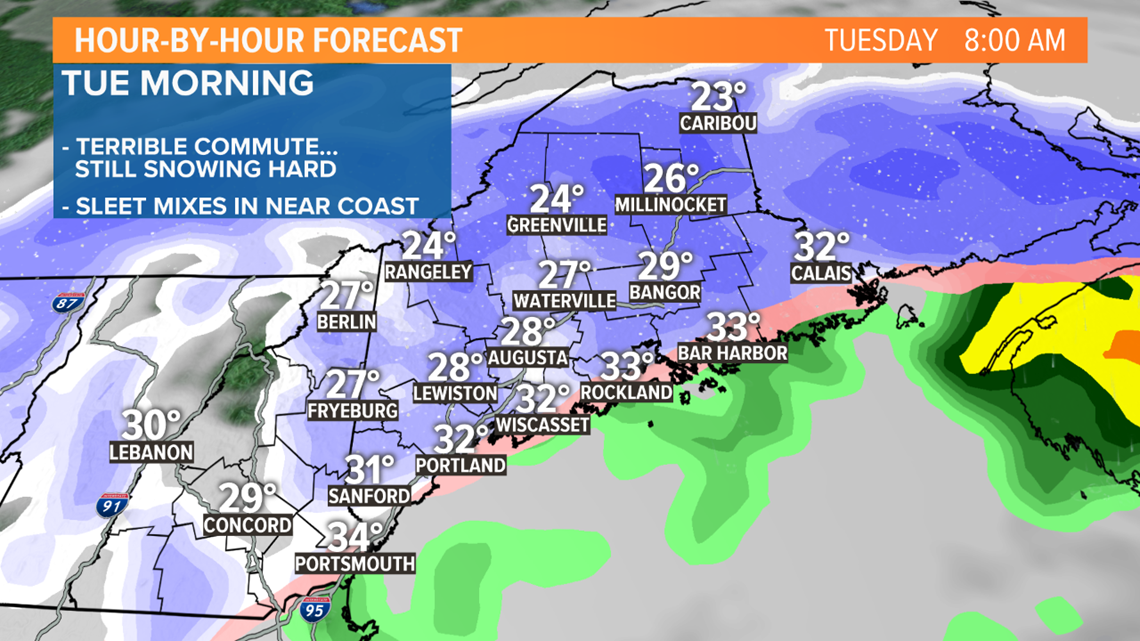 The storm will lose its punch tomorrow as dry air pokes holes in the precipitation shield. The wind will settle down, too, as the low weakens and travels overhead. Most of the accumulation will be through by mid-morning except over Northern Maine and the mountains.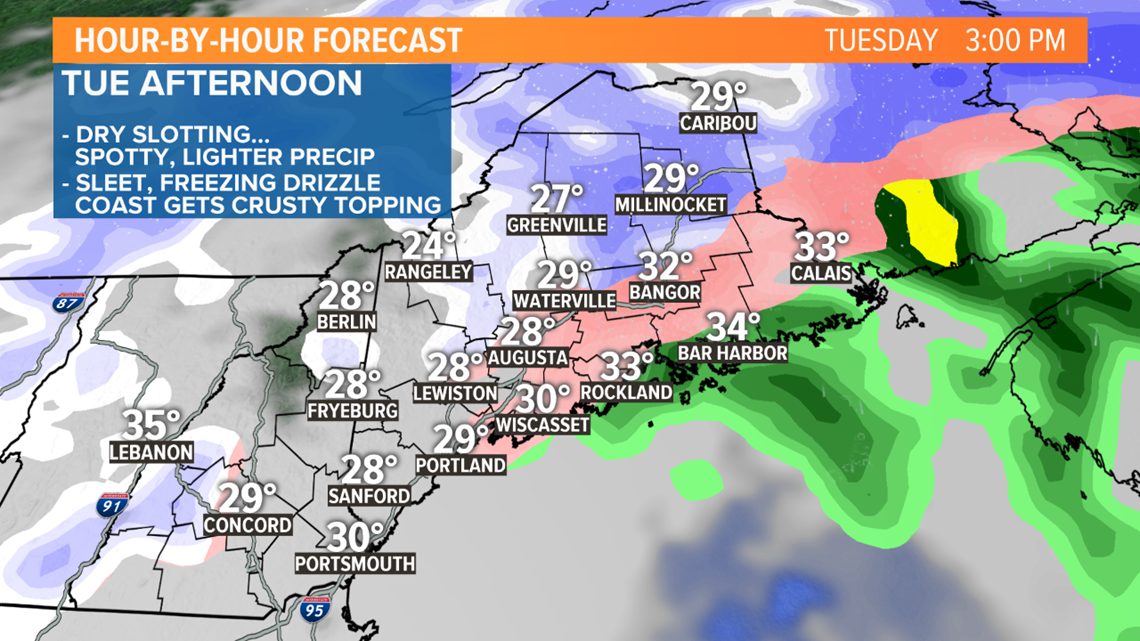 Todd: https://www.instagram.com/todd_gutner/