PORTLAND, Maine — We saw a nice little thump of snow last night with the warm advection, generally 3 to 6 inches.
Now the upper-level energy is swinging through, which will provide enough lift to keep periods of snow going into the early afternoon before tapering off to snow showers and flurries.
Most of the accumulation has already fallen, but we are still looking at a couple more inches in many spots. Drive carefully this morning. The roads will get much better this afternoon with the taper.
Below is a look at the timeline for the rest of the day, right through the evening.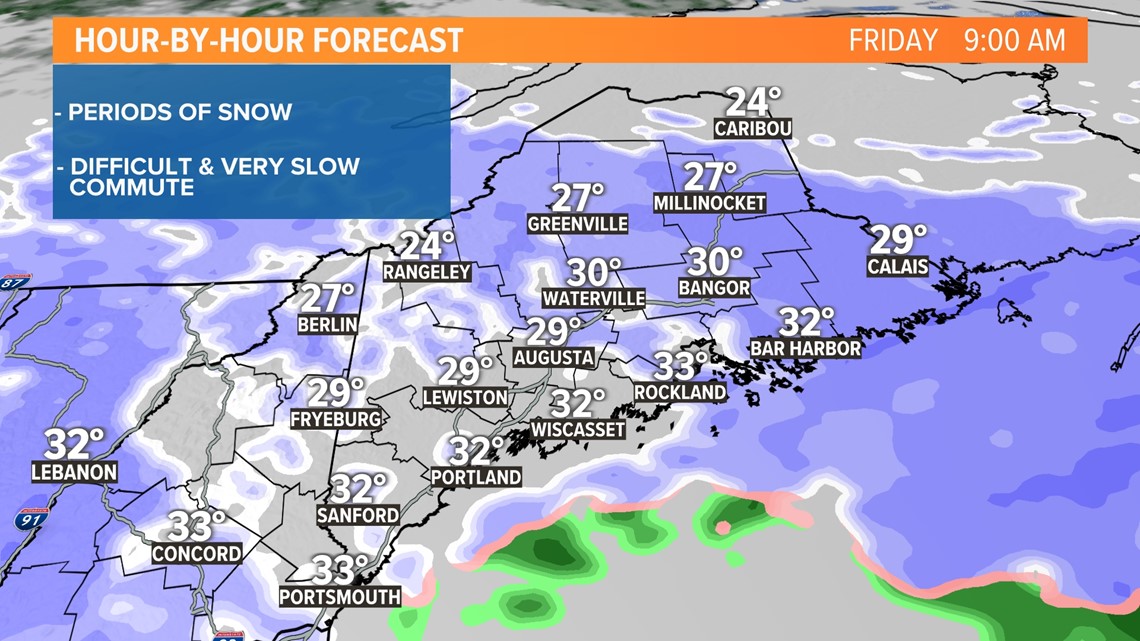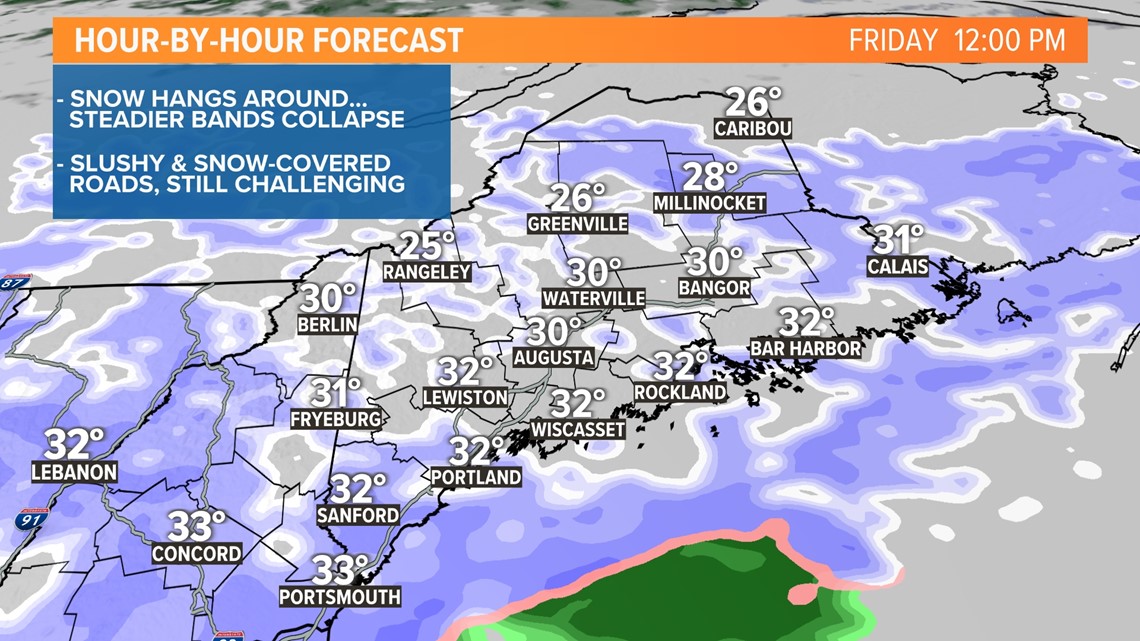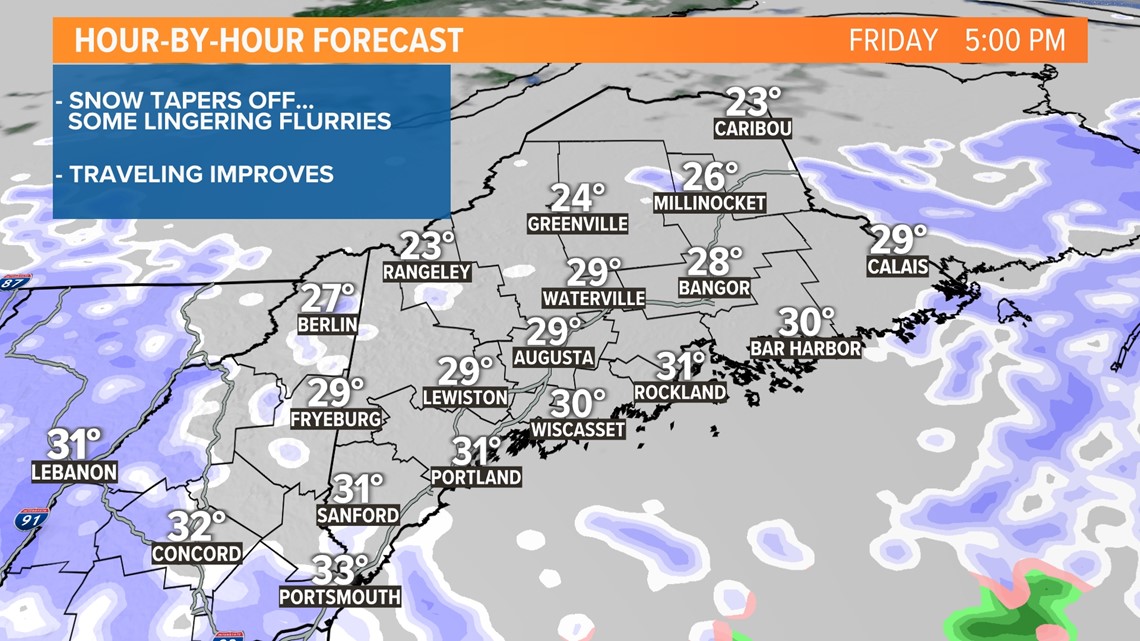 It's looking like a tremendous winter weekend. I highly urge you to take a few breaths outside and admire Maine's winter beauty. Take a walk on the beach or through the woods with the dog. I promise, you won't regret it.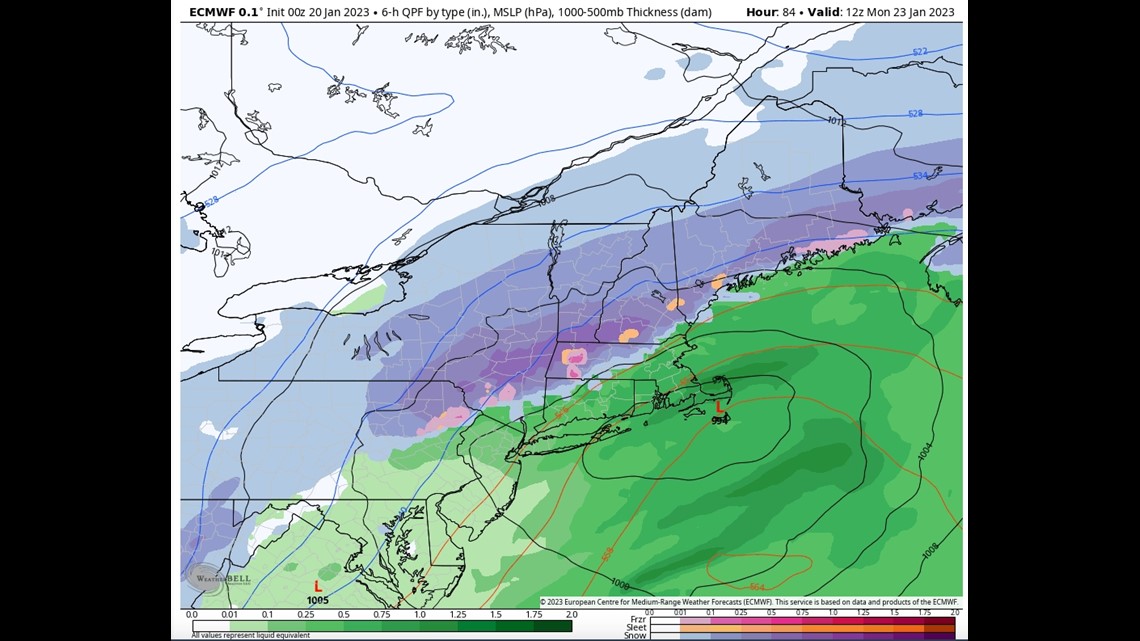 Another storm will threaten us Sunday night and Monday, and it looks more powerful, as more of a nor'easter type of a storm system. The current track takes the low over Cape Cod and into the Gulf of Maine. Close enough for issues with a rain/snow line near the coast, but it's going to be tight.
My early thoughts on accumulation keep amounts fewer than 6 inches because of the mixing along the coast. Inland areas remain all snow and should get more than 6 inches.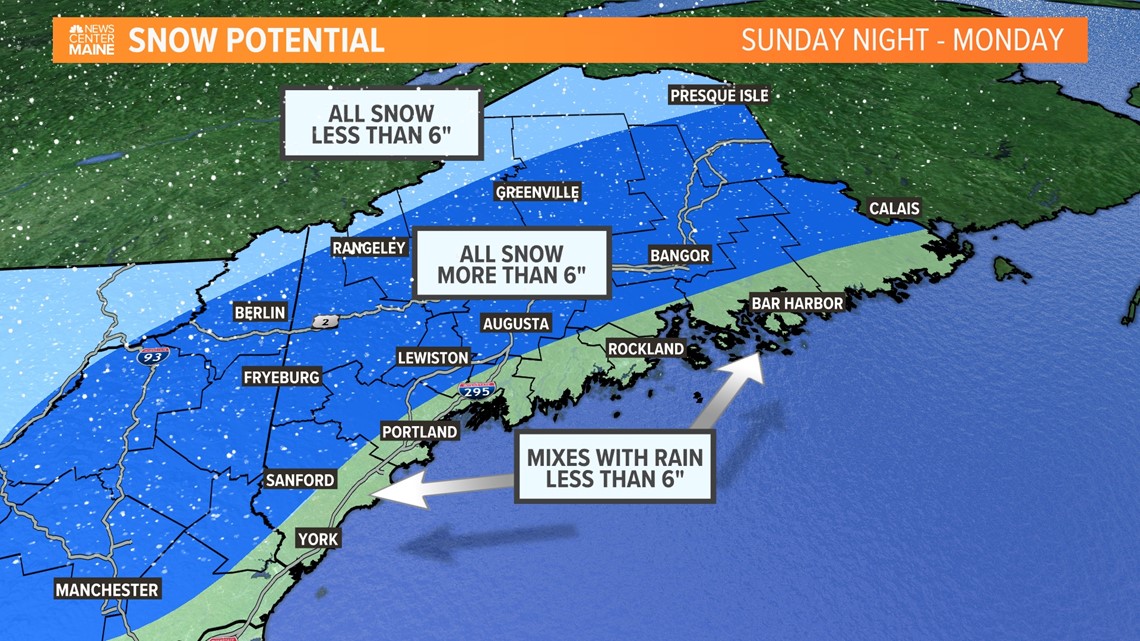 This storm has been shifty, so keep checking back for updates.