MAINE, Maine — Our recent pattern has offered up a storm a week and this week's storm looks pretty potent too.
A strong coldfront worked through the Northeast late Tuesday night and through Wednesday.
The heavy rain held off until late evening but it will continued overnight through the morning commute. With the recent leaf drop, clogged drains will create some temporary drainage flooding during the downpours.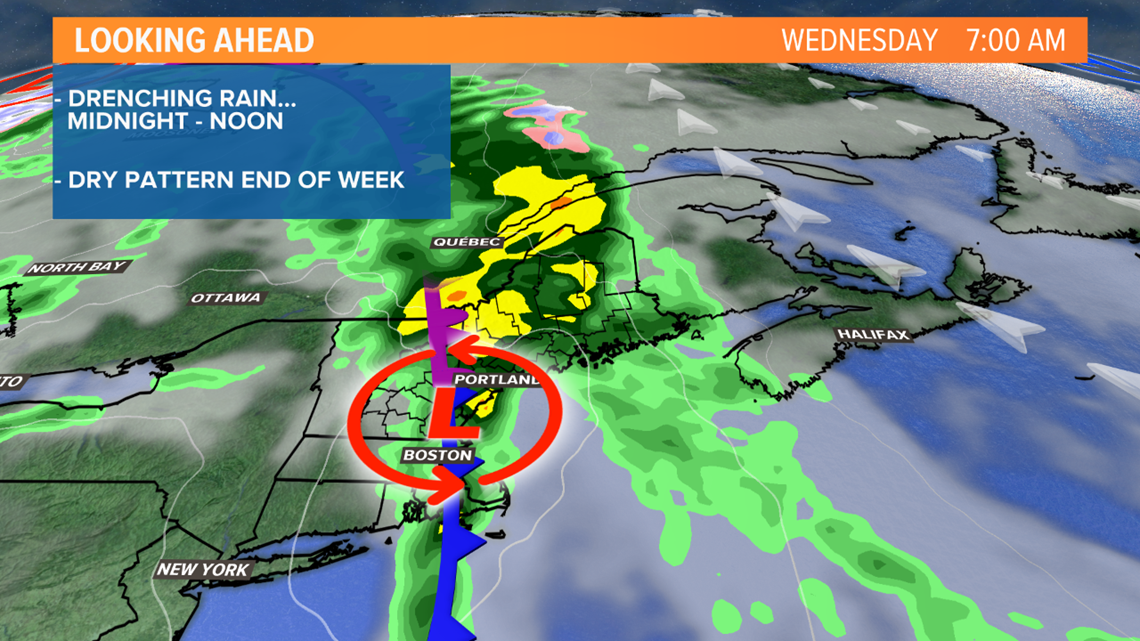 The front will slide east by noon, rain will taper off and some clearing will make it in before sunset.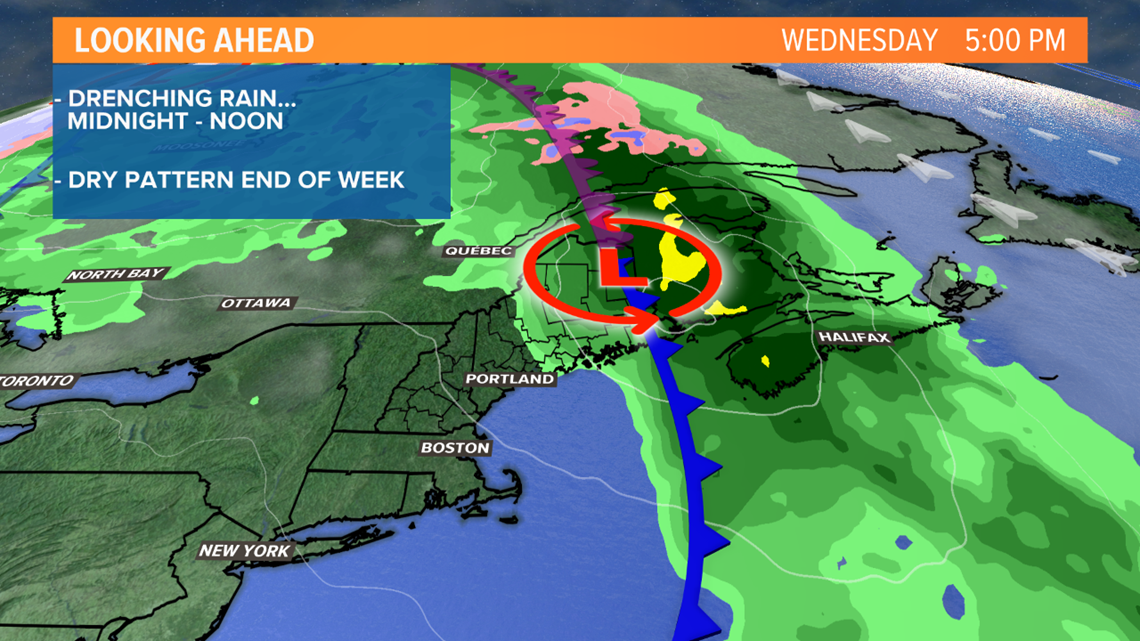 Total amounts will be impressive, likely around one inch with some areas getting close to two inches. Highest amounts will fall through the foothills and on up into the Central Highlands.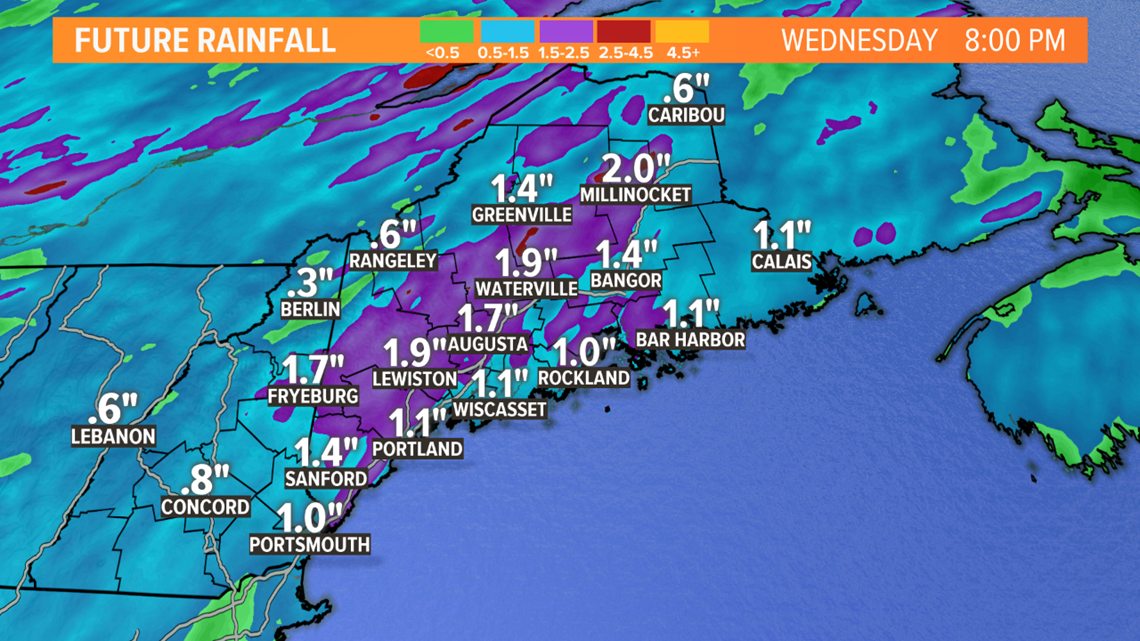 Following last week's power outage event, wind potential is on everyone's mind. There will be some wind, not as bad as last week, but enough for some concern.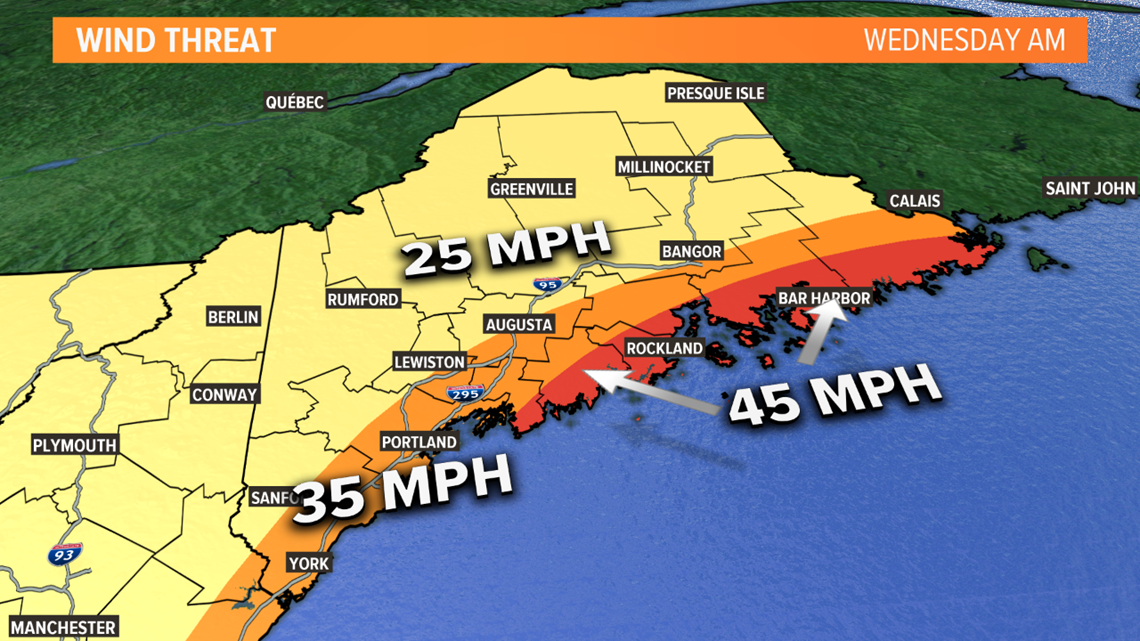 The Mid and Downeast Coasts are most susceptible to the higher gusts this time around. There are Wind Advisories for those areas and gusts may top 40 mph. While that's not too concerning for outages, some trees may be weakened by the last storm and some limbs may be hanging ready to be dislodged. Isolated outages are very possible. Elsewhere, the winds shouldn't be a big enough to player for any issues.
Midday Tuesday, Acadia National Park announced that in anticipation of the storm, Blackwoods Campground would close Tuesday night.