MAINE, USA — A messy two day storm is on the way, layers of snow and ice are expected over the next couple of days. Fresh Arctic air is bleeding back into Northern New England. By tomorrow morning most of Maine will be in the teens. Moisture will be surging north and arrive around dawn tomorrow morning. The entire column will be cold and snow will fall from about 6 AM - Noon.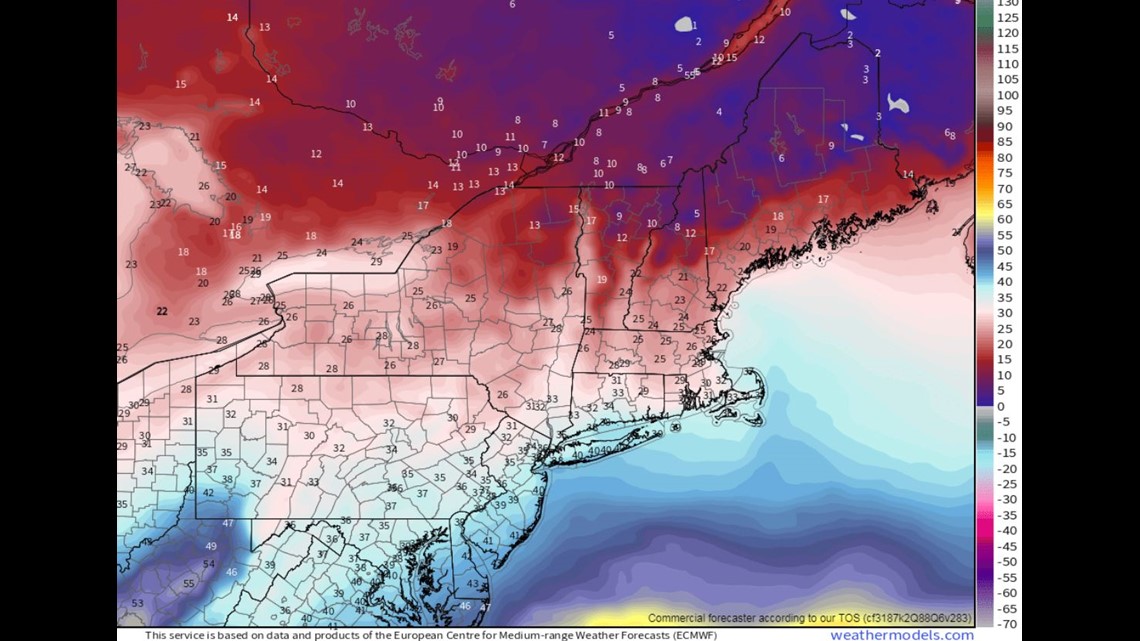 It's not a lot of snow, but it will be steady through the entire commute. Travel will be quite slow and I expect school delays and possible cancellations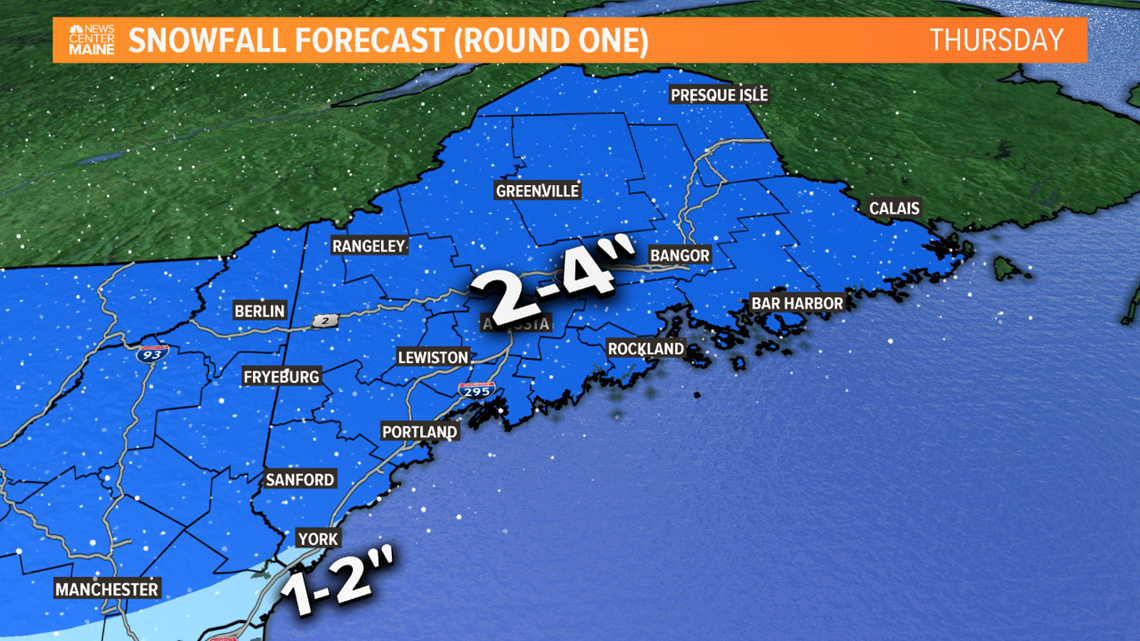 With the surface high sliding east, not staying north to lock in the cold, warmer air will be able to chip away at the mid-levels allowing for mixing Thursday afternoon and night. At this point, there will be a lull and the precip will be very light but a light glaze is likely.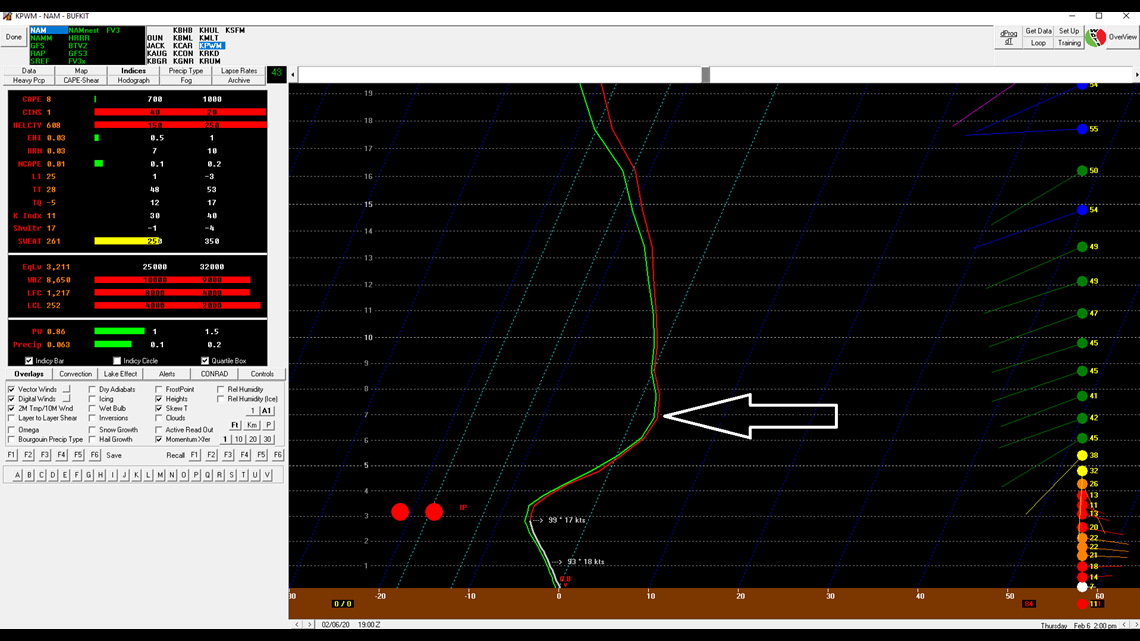 The second wave moves in early Friday morning. This will be a stronger low and the precipitation intensity will ramp back up through the morning. The warm tongue will still be present so mixed precip will be a big player all the way up through the Foothills. In fact, there could be a fairly significant glaze of ice that forms. Not enough for widespread outages but certainly enough for travel woes on the roads.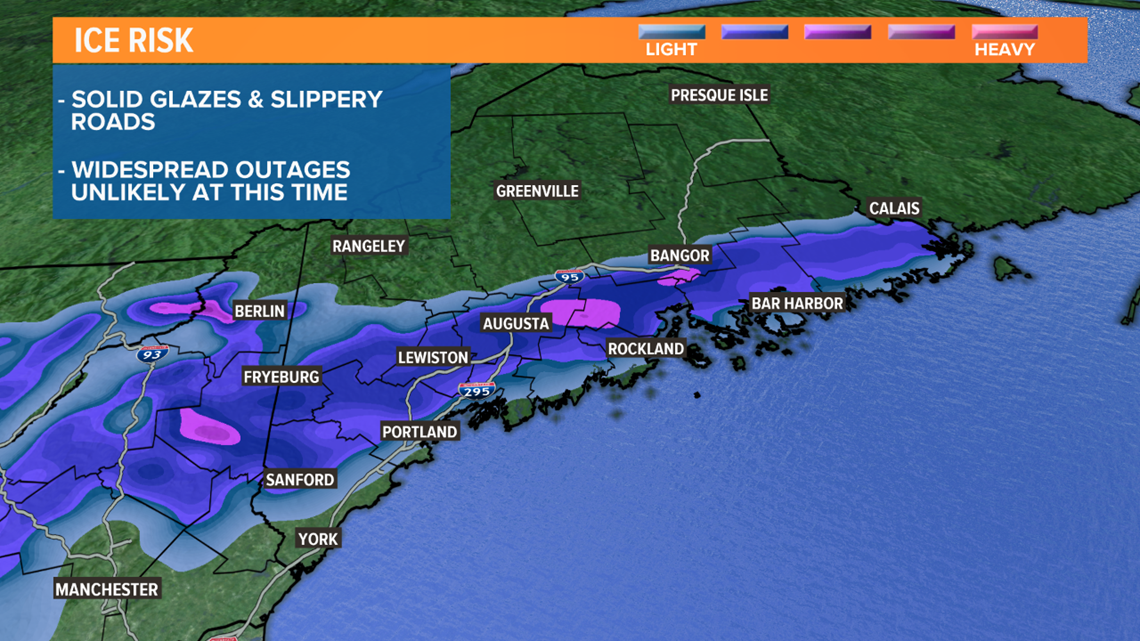 The surface low will slide by during the middle of the day, cold air will pounce back erasing any warm layer, changing all precip back to snow before ending Friday evening. The period of snow on Friday will be longest inland where several more inches are expected, while near the coast only an inch or two of additional snow will fall.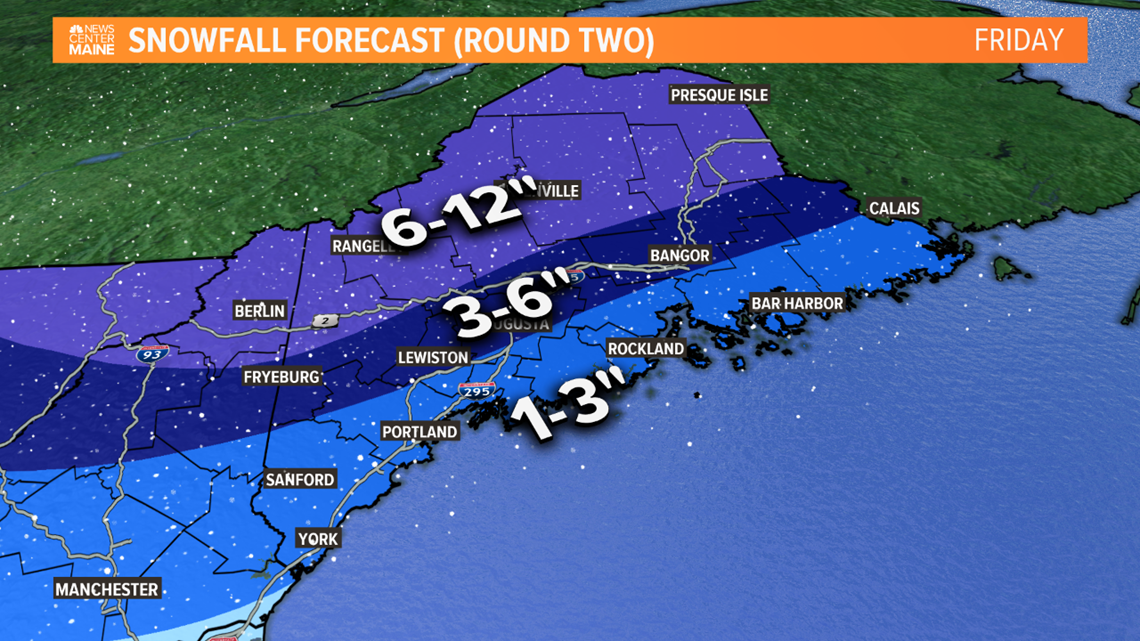 In the end, the mountains and rooftop of Maine should do very well with snow, great news for skiing and sledding heading in to a Winter weekend.
There's clearly lots going on here so stay with the NEWS CENTER Maine weather team through the event.