MAINE, USA — It's just about here, friends and family, turkey and all the fixings. It's a great day, but a stressful one, it'd be nice if Mother Nature would keep the tranquil weather coming. Nope, she's throwing a storm at us.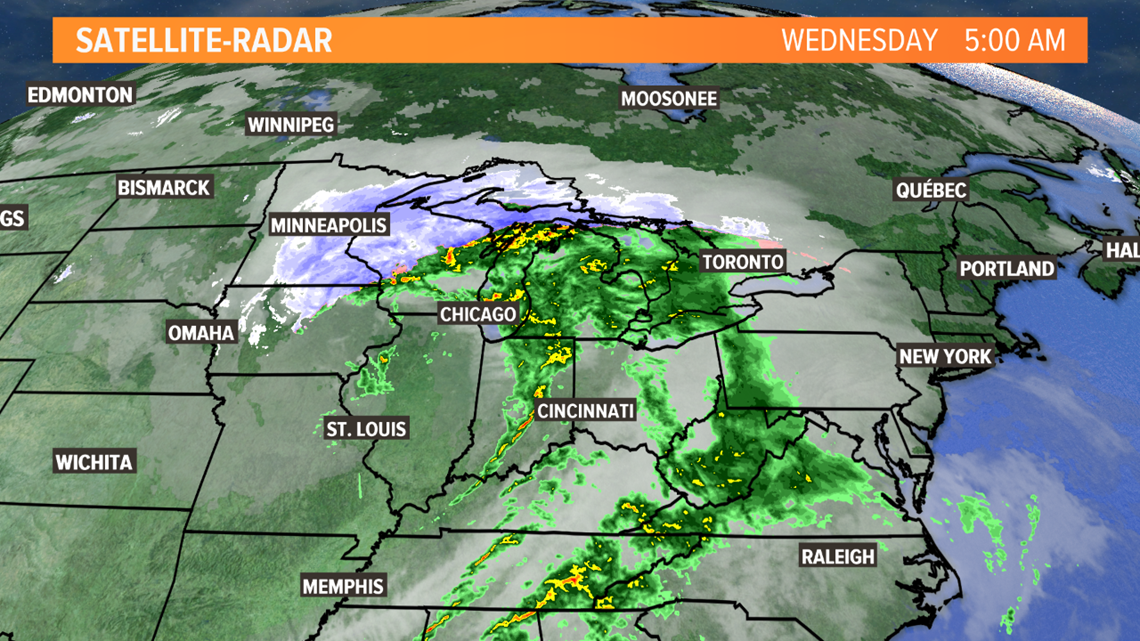 Don't worry about Wednesday, it'll be fine. In fact, precipitation will hold off until around dark and when it arrives, it will be wet.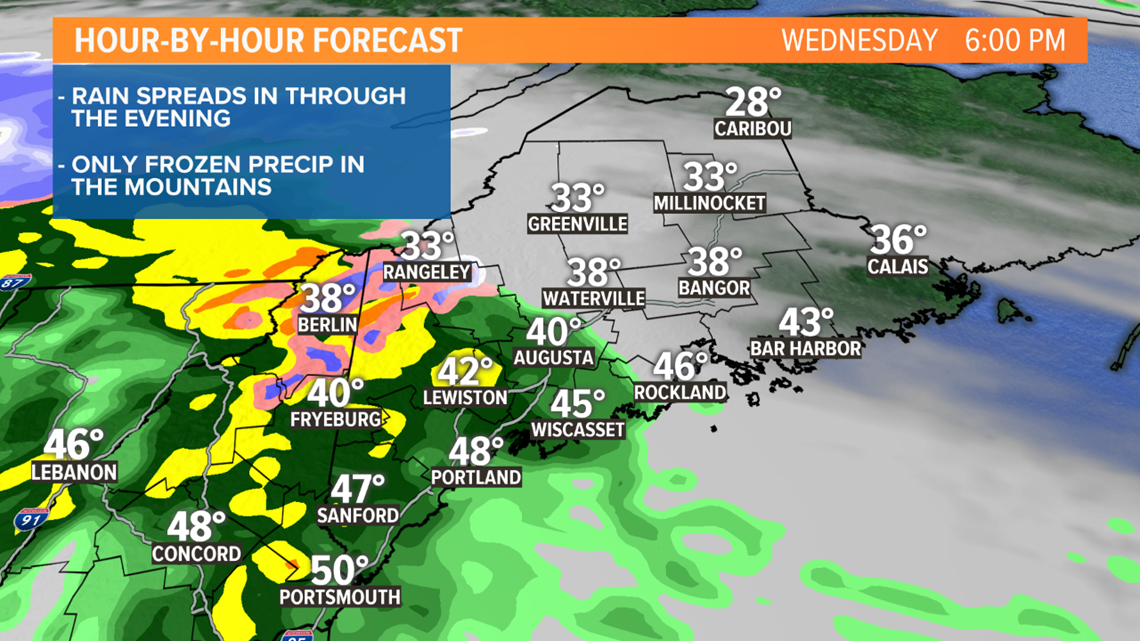 Rain will continue through the night and some of it may get briefly heavy. Snow will start mixing in and sticking over the mountains and northern counties.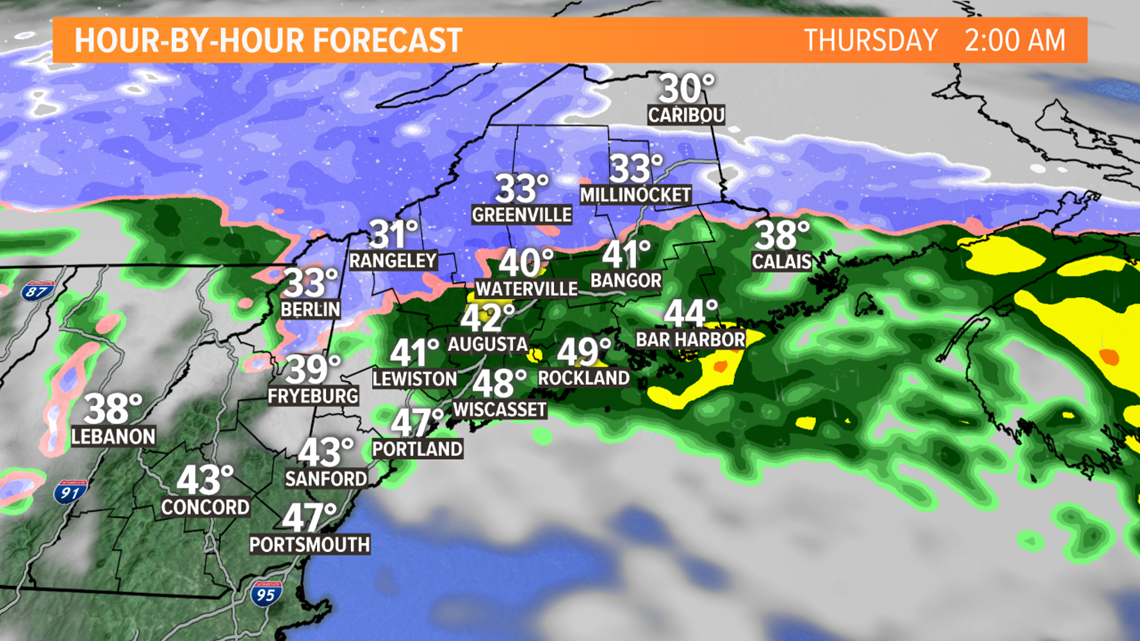 By morning, the storm center will emerge over the Gulf of Maine. Colder air will wrap into the storm and the rain snow line will come crashing down to the coast.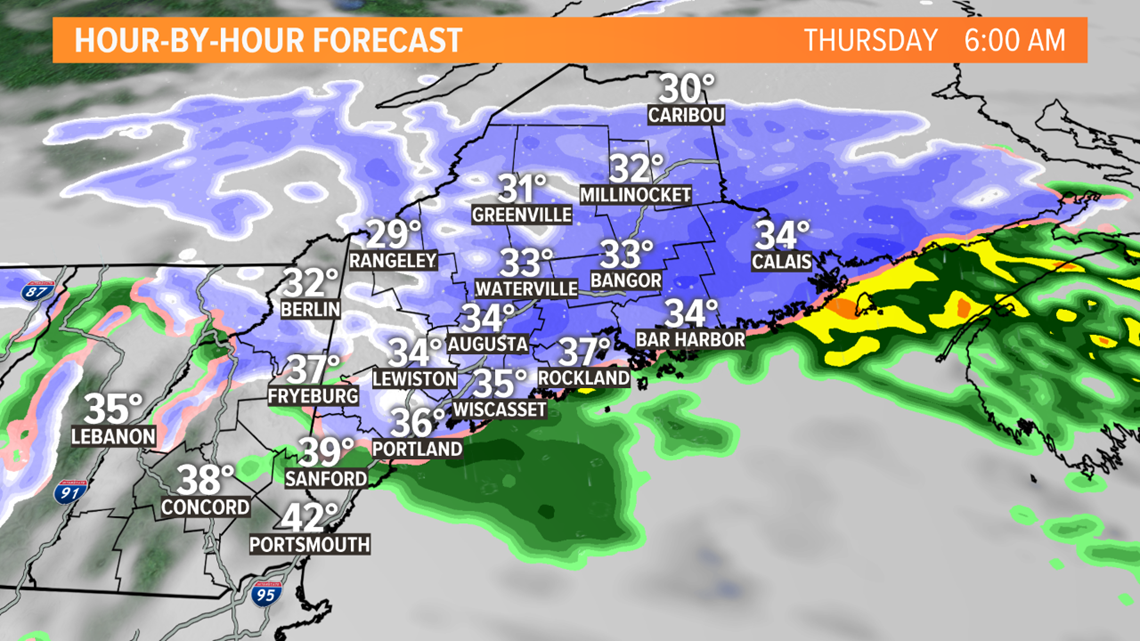 While many will see snow falling Thanksgiving morning, I don't see it being a huge deal. First, the storm will be weakening and the precipitation will be falling apart. The steadiest snow will fall in Eastern Maine with lingering bursts of snow back to the west. Secondly, surface temps will likely stay above freezing. Accumulation on roads will be limited outside of the heavy snow zone.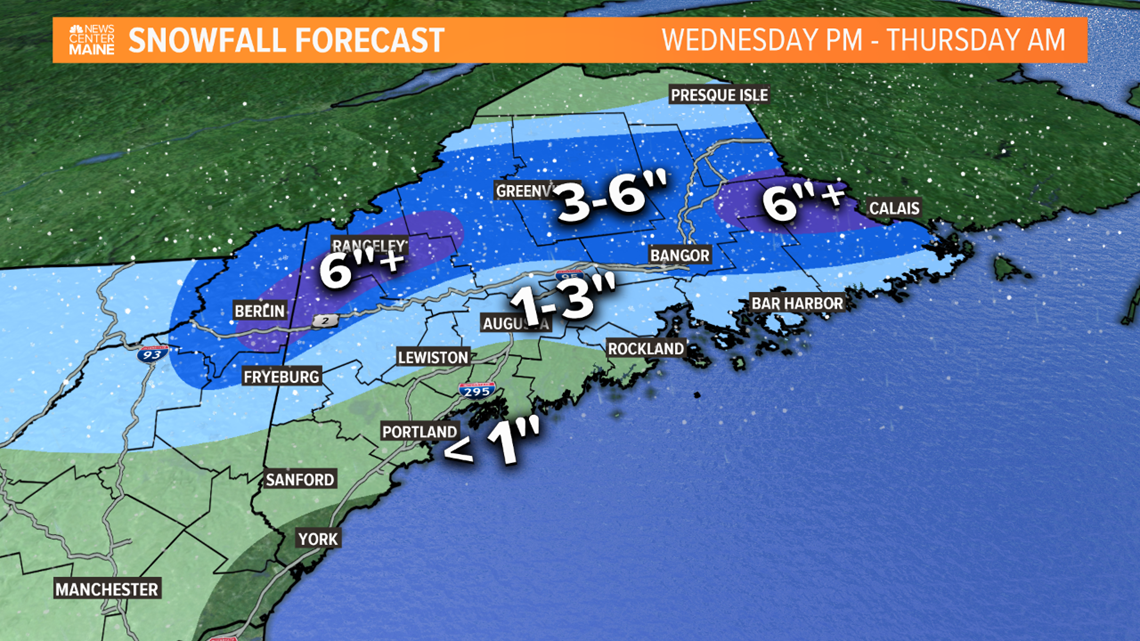 All snow will taper off by the end of the morning. The afternoon will be windy and cold but snow-free.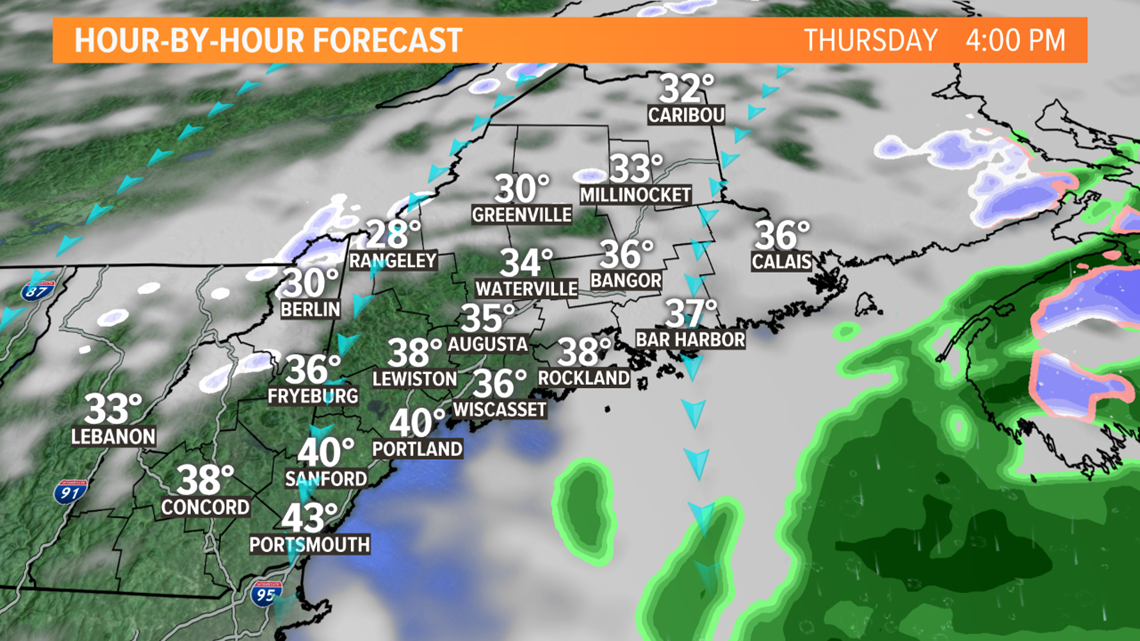 I hope everyone has a wonderful and safe Thanksgiving. Follow my eating extravaganza as I devour Thanksgiving dinner and leftovers for the next 7 days.