PORTLAND, Maine — Things are on track so far with this storm as the precipitation shield slowly works into Maine from Southwest to Northeast.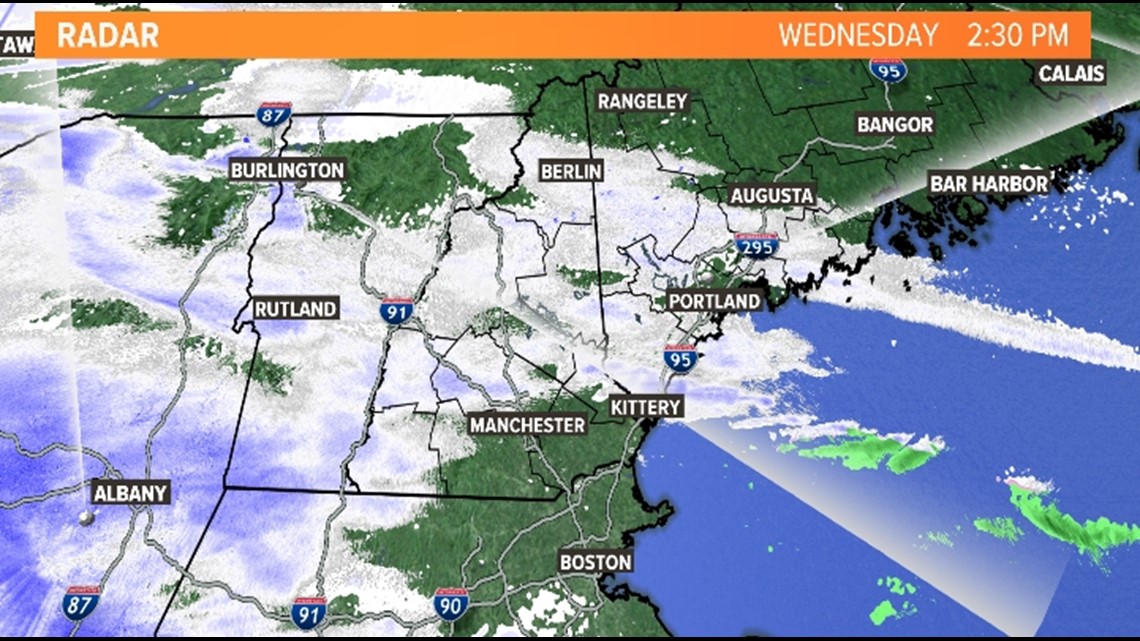 Now if you are good at decoding radar (chicks dig it), you may notice some big gaps in the precipitation shield right now. That means initially the snow will be light and intermittent before the heavier bands settle in this evening.
By later tonight some really juicy bands of snow rotate into Maine. In places like Fryeburg, Cornish, Sebago we could approach snowfall rates of 2 inches an hour- which is absolutely nuking.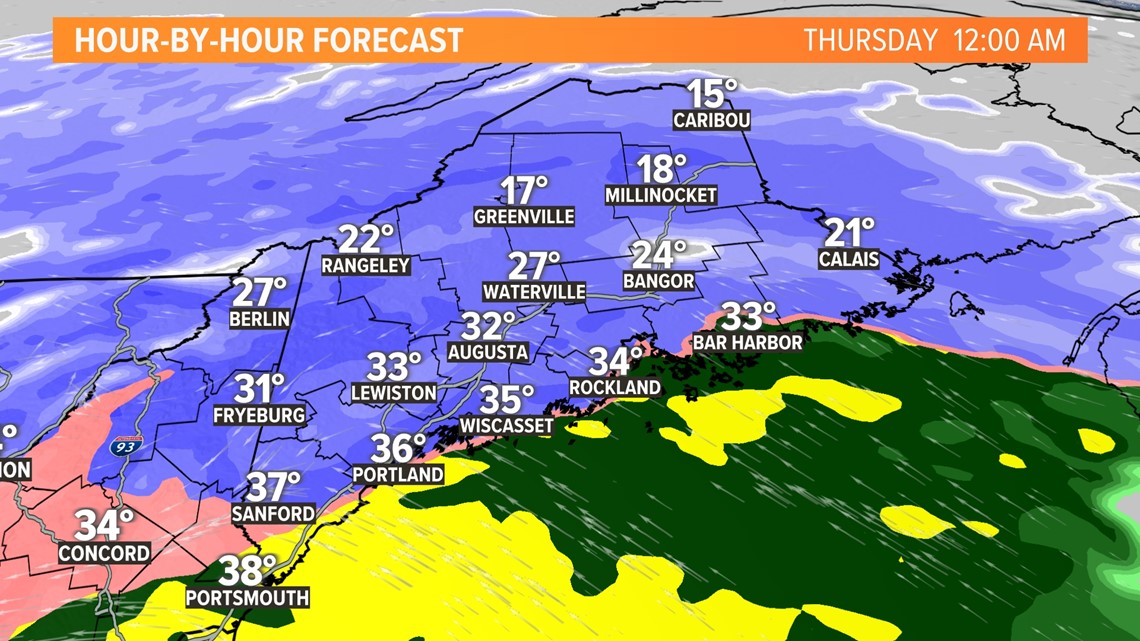 Around midnight, mild air will infiltrate the coastline and change heavy snow to rain. It will take longer to penetrate inland. But overnight, the flip will occur in some bigger interior cities like Lewiston, Augusta, and Bangor. In these locations, the surface temp may still be below freezing, so the rain may glaze upon contact.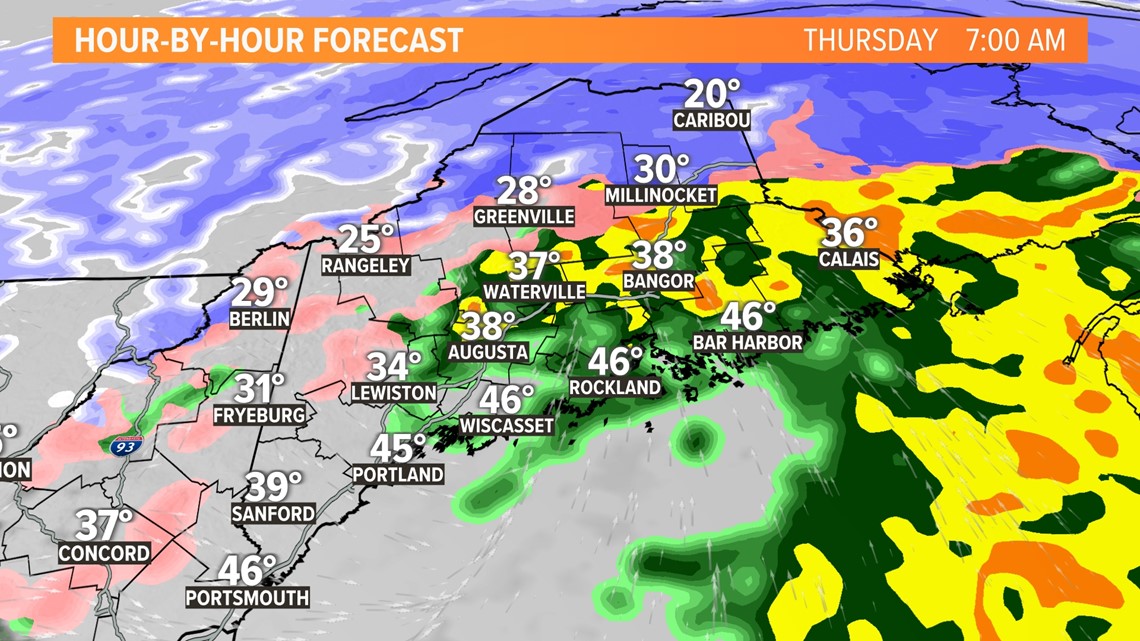 The precipitation will be winding down Thursday morning, but the commute will no doubt be a mess. More delays and cancellations are likely.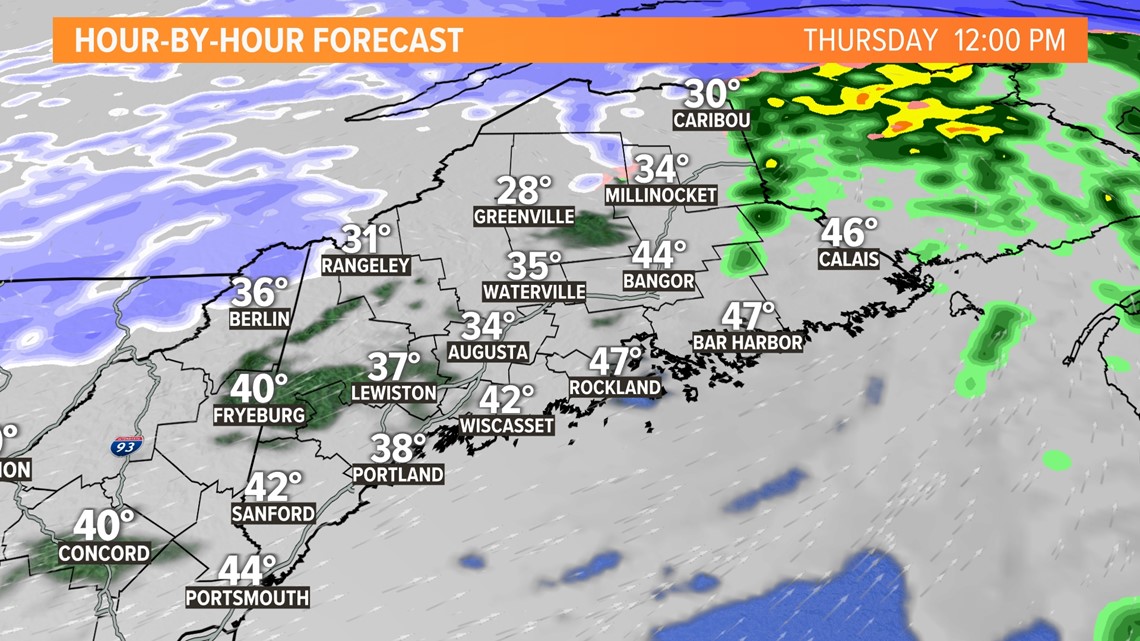 By midday Thursday, with above-freezing surface temperatures and a few breaks of sun, travel conditions will be greatly improved and much easier.
https://www.instagram.com/keithcarsonweather/