PORTLAND, Maine — The calendar just flipped to October and colder weather looms on the horizon. This is the time of year when you can get just about any kind of weather. On average this is how a normal October plays out: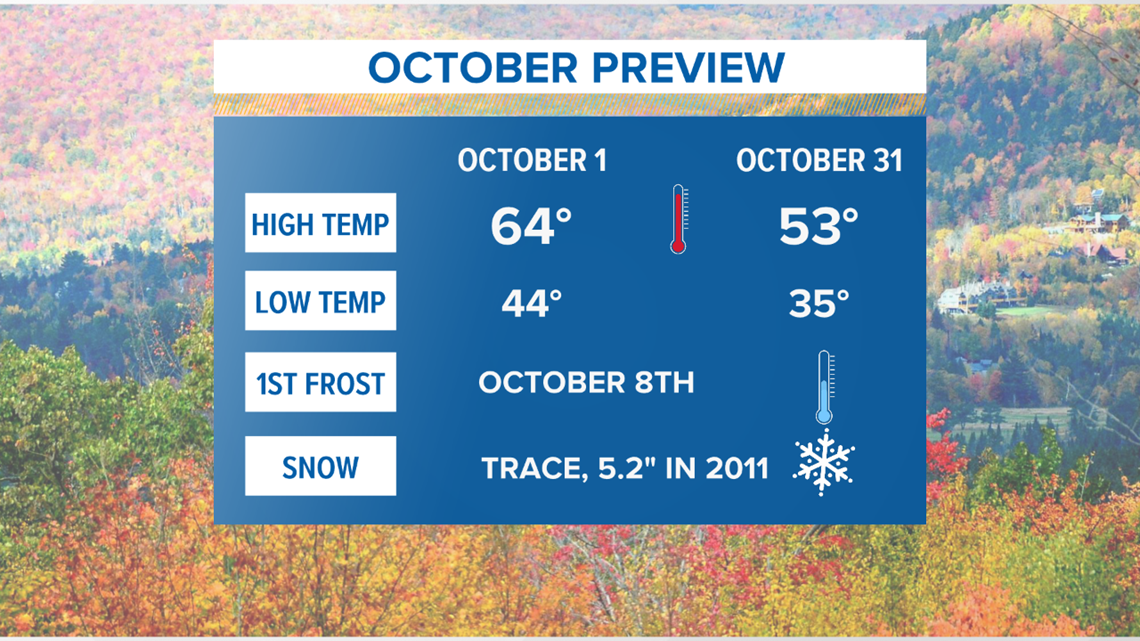 As you can see, snow is rare. But, on occasion, we get a few inches. With leaves still on the trees, just a few inches can lead to numerous power outages. So snow in October is never a good thing.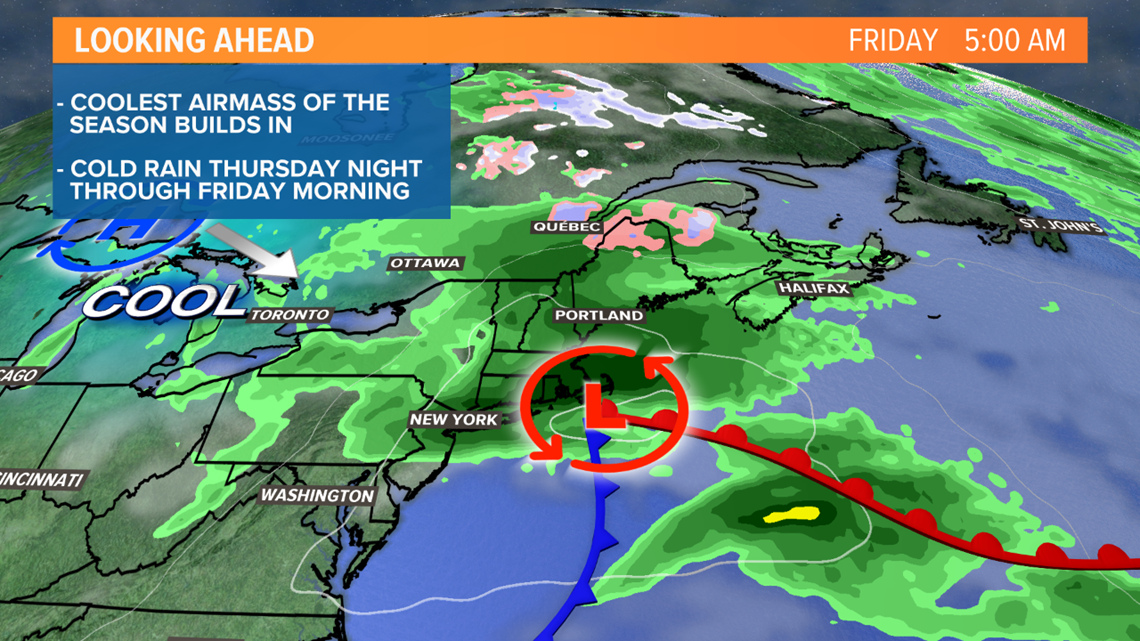 Guess what, we may have some snow on the way. The first snowflakes of the season may fall Thursday night and early Friday morning in far Northern Maine, especially over the highest elevations.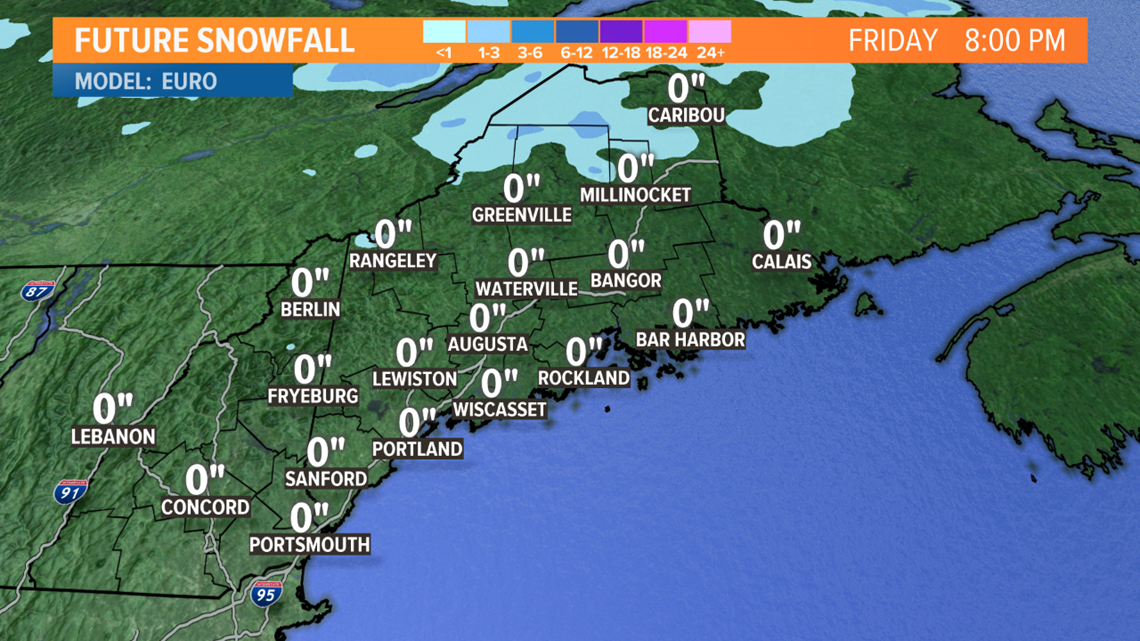 It's still really early in the season, but the timing looks good for some minor accumulation in the Allagash and over some of the northern mountains of Maine. I've got a feeling there will be some amazing #snowliage pics on Friday.