As expected, it looks pretty light. However, temperatures are sitting in the 20s and will remain there through the day.
I think main roads will be in decent shape through the day. Untreated surfaces and side roads, though, will become slick early and remain pretty slick into the evening as the snow showers continue.
The only thing to watch for is a couple of rogue snow showers that reduce visibility as they move in. Combined with slick conditions, this would be the worst case scenario for travel. I still think this will be uncommon for most.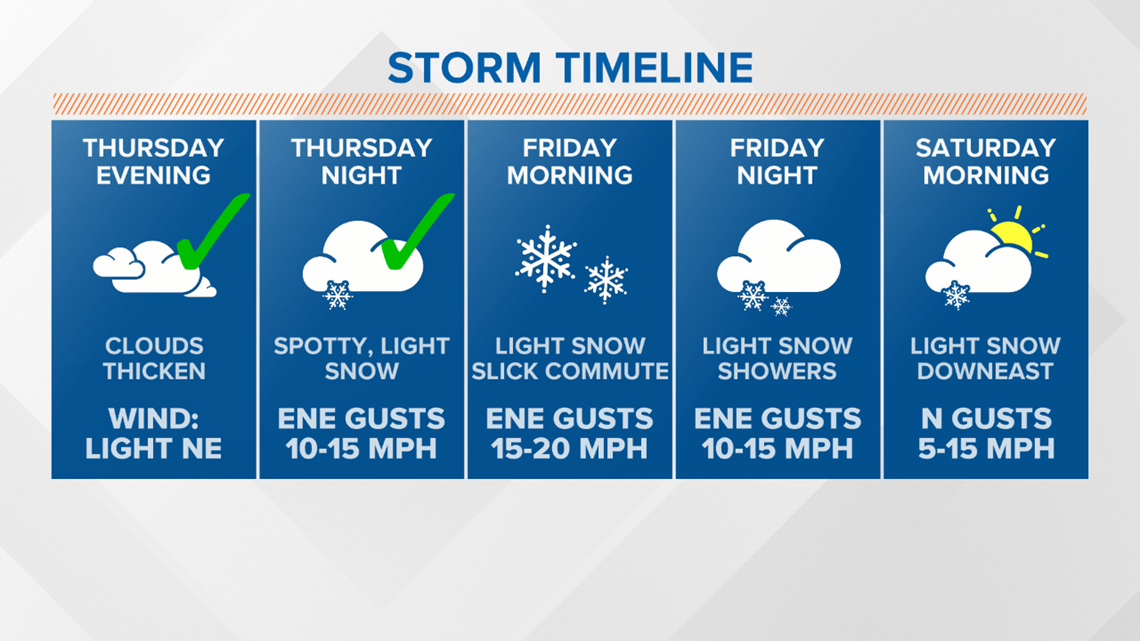 The storm timeline is on track so far, when light snow began in western Maine and New Hampshire Thursday night.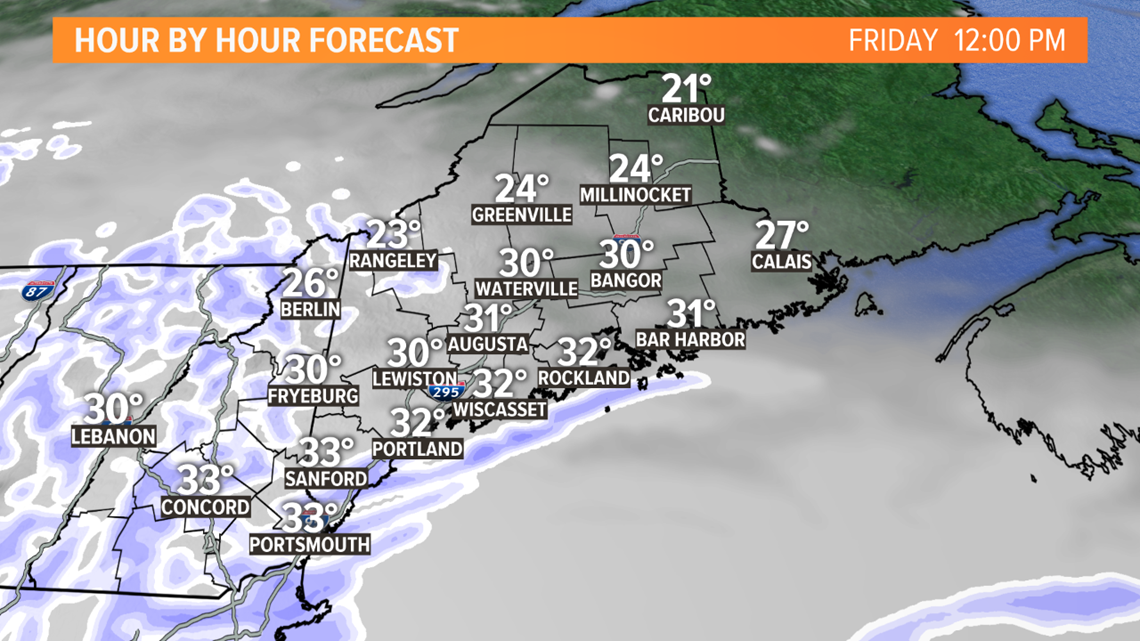 Given the spotty nature of these snow showers, don't expect to pick up a lot of accumulation. There will be some small accumulations in various bursts today, which is what ultimately leads to the smaller impacts from this storm.
Take the forecast for noon as an example. Spots that end up under these broken showers will pick up small accumulations. Since temperatures stay in the 20s, though, it will stick and cause things to get briefly slick again.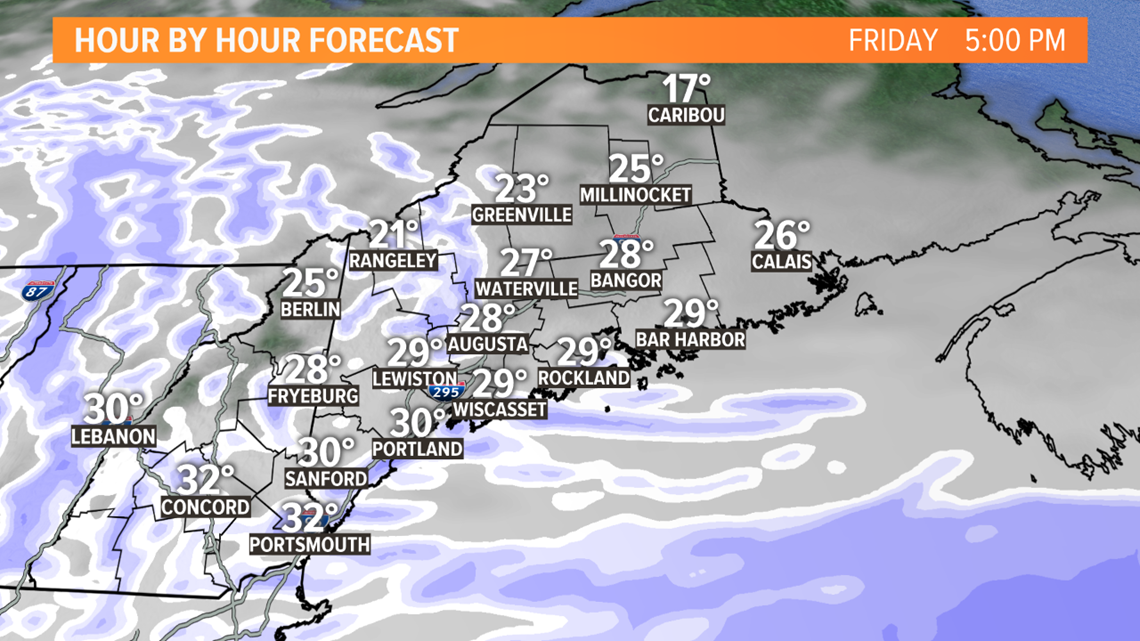 The heaviest snow bands will stay offshore this evening.
There still will be some lighter snow showers locally, though, so the commute might be slick in some spots.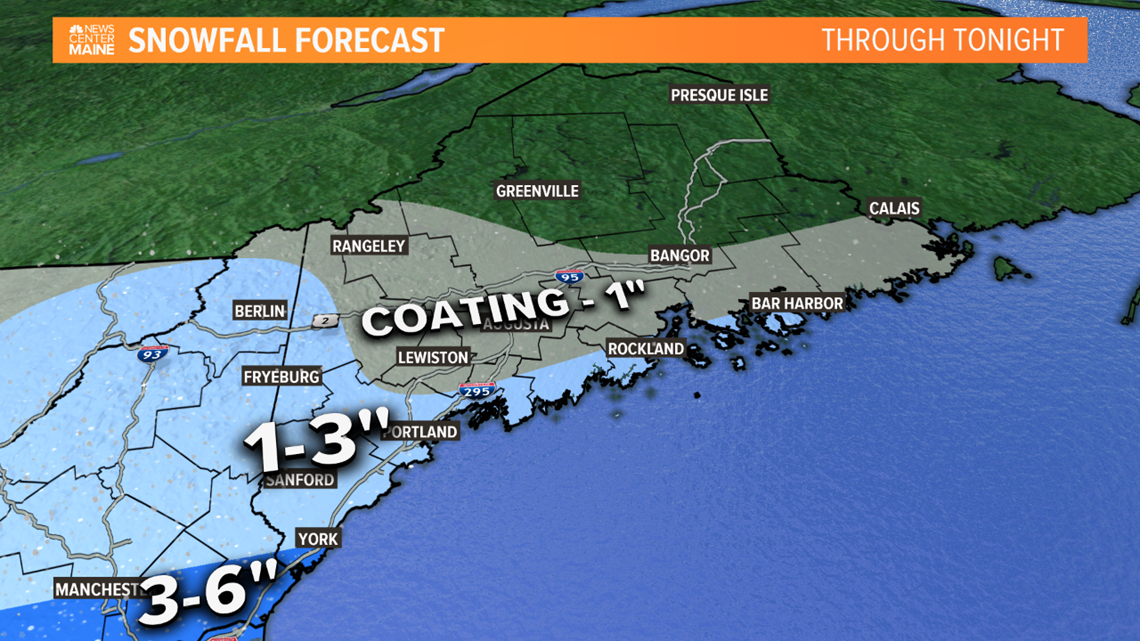 Overall, the forecast snow map has not changed much. The biggest change is to bring 1-3" into northern New Hampshire, which looks more likely as a bit more moisture moves north.
Despite the small totals, there still could be slick conditions.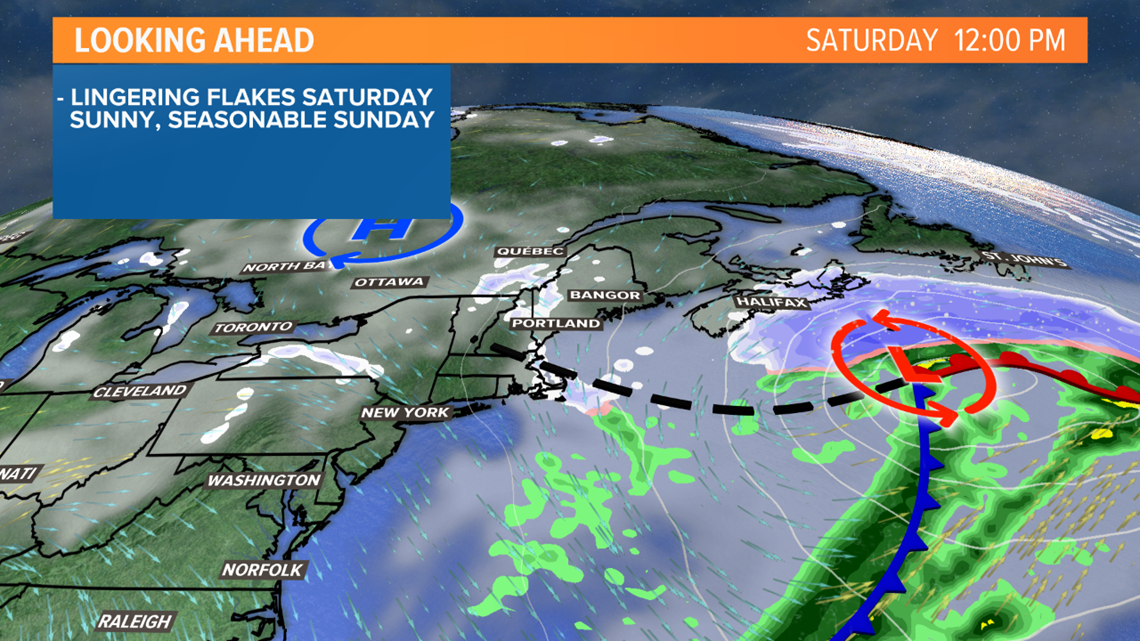 High pressure moves east on Saturday as the storm intensifies off the coast of Nova Scotia.
The tightening pressure gradient, or the big difference in pressure between the two systems, will drive blustery northwest winds into Maine.
Flurries continue, but they will not really accumulate. Highs stay in the 20s.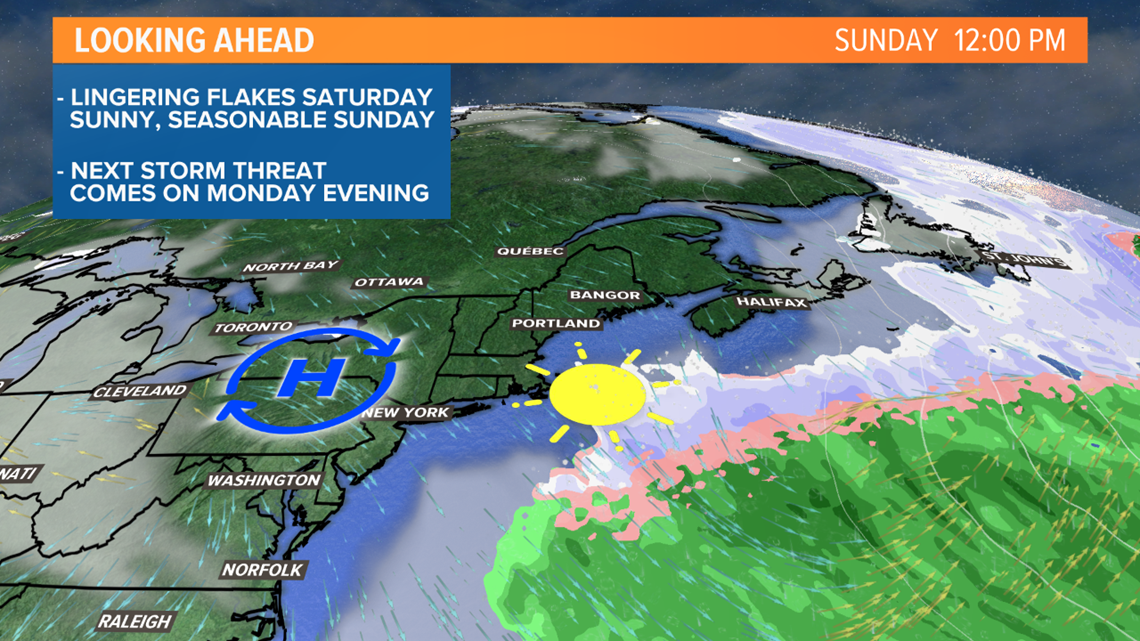 More sun is on tap Sunday afternoon. Temperatures top out between 25 and 30. It will feel a bit warmer out there thanks to the higher sun angle.
The next storm system is lingering for Monday into Tuesday, but could feature a bit of a mixed bag.
More details on that to come...for now, just keep an eye out for slick spots on Friday.
For more forecast information and to shame me for having never seen Jurassic Park, follow me on Twitter, @MikeSliferWX.