MAINE, USA — Last week, high temperatures made it into the 70s through parts of Maine. On Friday, snow will be falling in those same locations.
Ah, spring. What a season.
Even in 2020, the late-season snowstorms were all wrapped up in a colder-than-average pattern. This is a bit of an outlier, in that sense.
Is it an outlier when compared to April averages?
Well, no. It's not. On average, Portland sees 2.8 inches of snow each April. Bangor gets 3.7 inches of snow on average, and Caribou gets 7.4 inches.
Note: this is only observed snowfall vs average through April 14.
The bulk of this snow is going to mostly be outside of these climate sites, due to the elevation factor.

As I write this blog, there is rain falling across western New England. It's slowly moving east, slated to drop the first showers locally late Thursday evening or early Friday morning.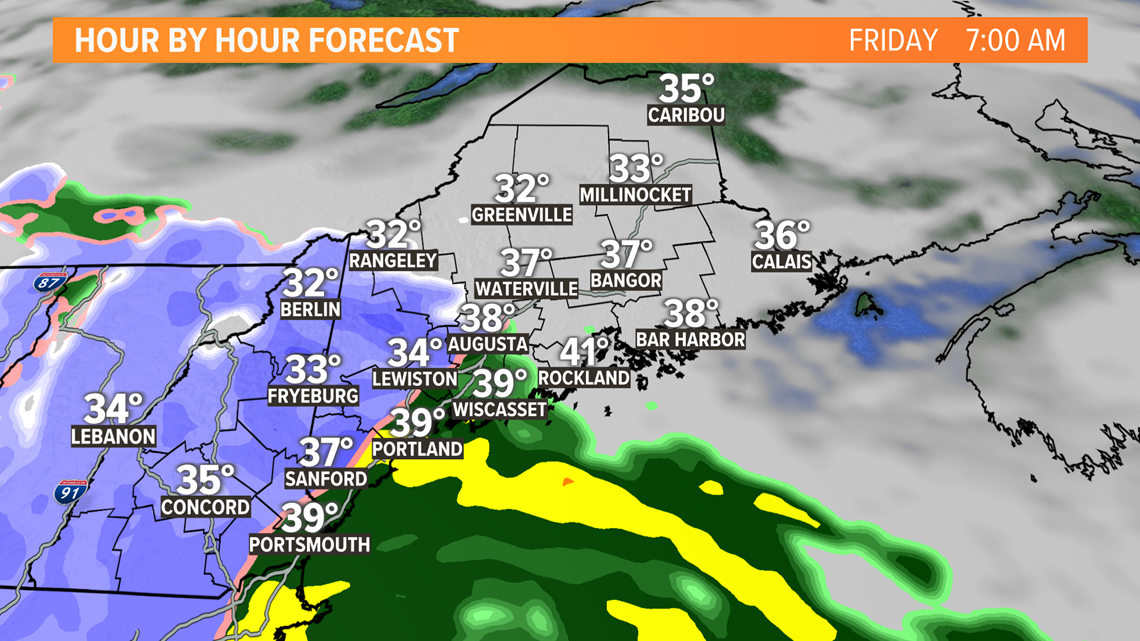 What starts as rain in the valleys and snow on the peaks transitions to mostly snow by sunrise on Friday.
It could get a bit slick inland for the morning commute. This is especially true in the foothills, mountains, and across northern New Hampshire.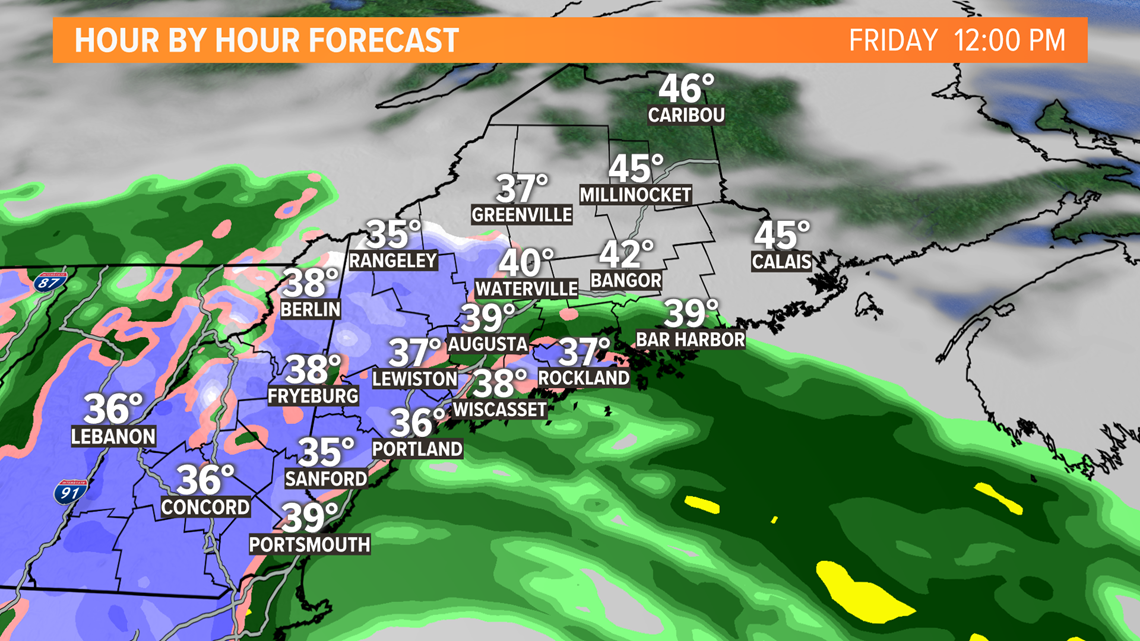 Precip slowly spreads east. The first flakes will fall in Lewiston and Augusta in the late morning or early afternoon. Bangor will also see some showers around or after noon.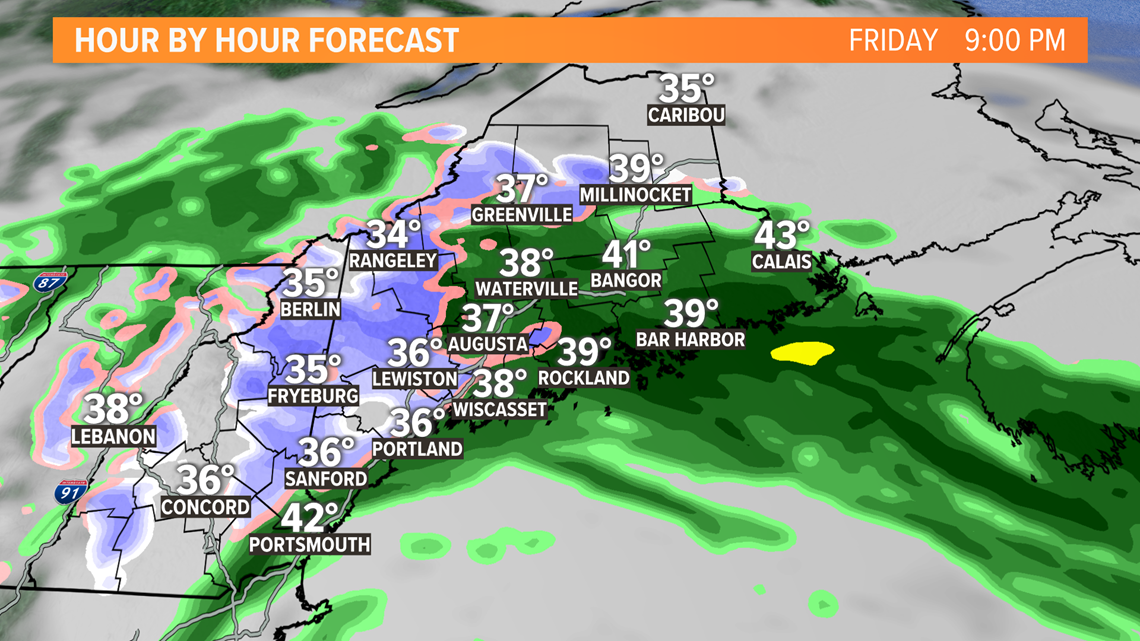 Showers continue Friday evening before slowly breaking up into the night.
There are a couple of signals that another band of snow could rotate through in the evening, bringing a bit of extra snow to the Midcoast and Downeast.
Northern Maine ends up on the northern fringe for most of this storm. This will keep totals a little lower locally.

The biggest changes to the map are:
Putting Lewiston in the C-2" range
Slightly downsizing the higher total ranges since they are elevation-dependent
Tighter gradient between little snow and more significant accumulation through interior York county
The threshold of the wet, heavy snow to bring outages is usually measured around 5" or so.
The highest risk for outages will be in western Maine, where the highest accumulations are reported.
Snapped tree limbs and downed wires will be possible, especially if snowfall rates pick up a bit on Friday morning. Widespread issues look unlikely.

Wind gusts will also play a factor in making it feel quite raw outside, but I don't think they will be a huge factor in outages. Most of that is due to the snow.
At least the trees aren't full of leaves, yet!
The storm clears on Saturday with some lingering showers. Sunday will be warmer with sunshine. Highs could even make it back into the 60s early next week...so don't expect this to stick around for long.
For more forecast info, you can follow me on Twitter, @MikeSliferWX.