PORTLAND, Maine — It doesn't take much to ice up roads, especially this time of year when many of them haven't had their first treatment of salt yet. Drive cautiously during the commute. Later Monday morning, as the warm front passes, the winds will pick up and chip away the subfreezing inland air. Temps will rise to around 50 and icy spots will melt away. The threat will be gone.
Maine State Police are warning drivers of slick conditions on Interstate 95 after multiple crashes Monday morning in the area of Plymouth, Dixmont, and Etna.
Southbound traffic in that area should divert at exit 167 or 174 if possible, according to police.
We'll have a lull in the precipitation but the winds will be front and center. Gusts around 40 miles per hour are possible along the coast and in the higher terrain, a few power outages are possible, too.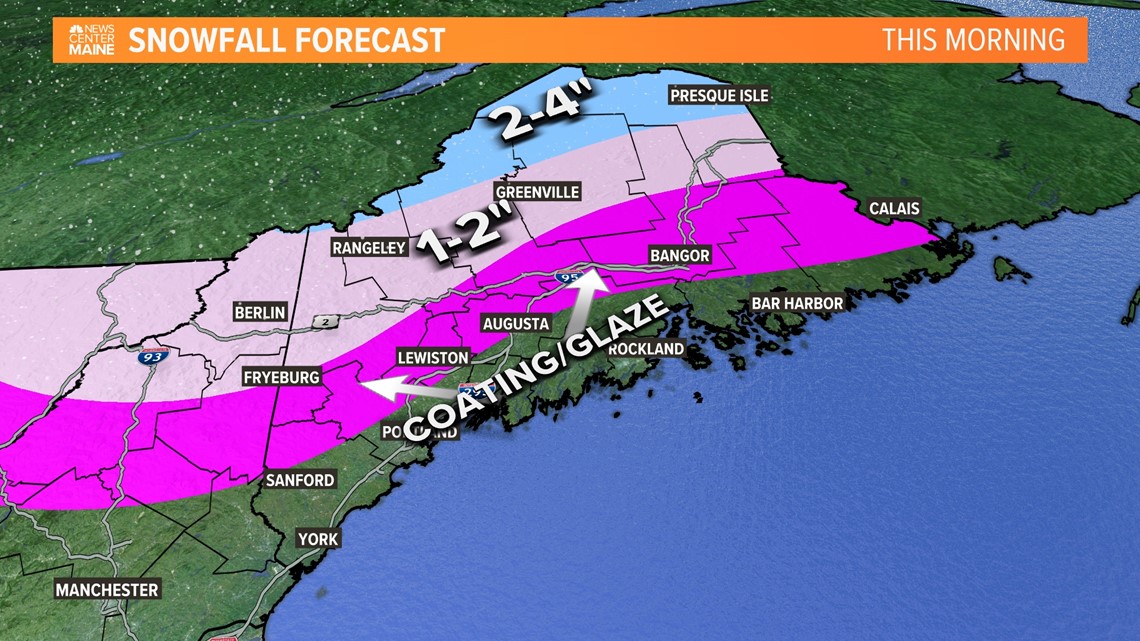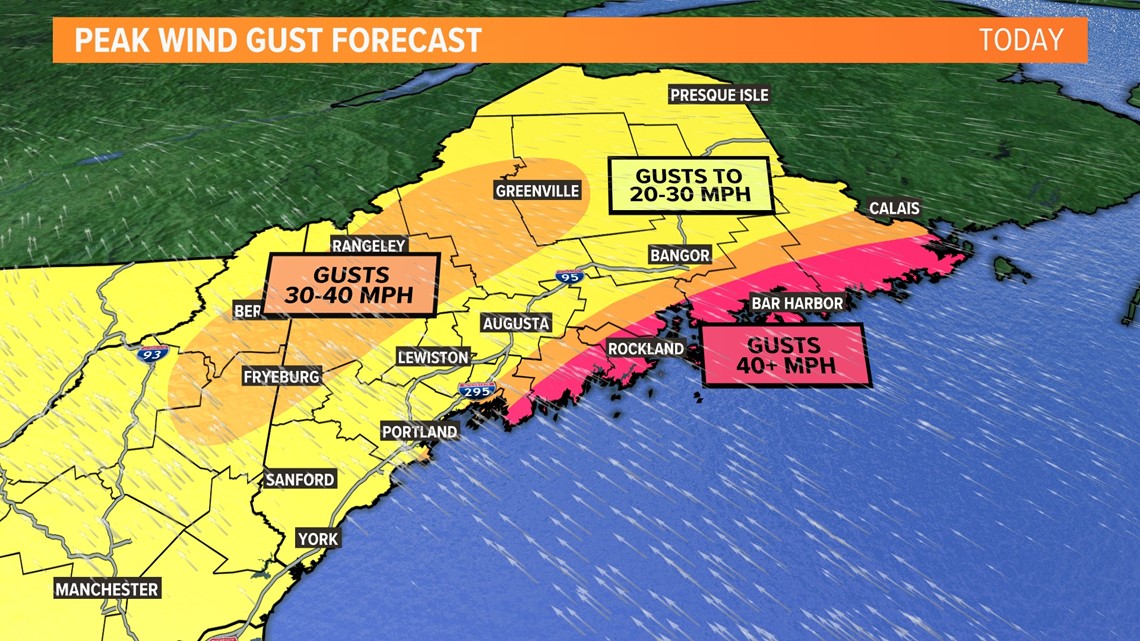 The cold front will sweep in late this evening, rain returns and may be briefly heavy. Rain will shut down by midnight and temps will drop fast overnight. Refreezing and black ice issues are possible tomorrow morning.
Tuesday will be quiet but we get another storm threat on Wednesday. We've had our eye on this storm for several days, seeing that it's our first widespread snow threat of the season. Although the shortwave tilts negative, the phasing isn't great. Trends over the last few days have been to shift the storm farther east and offshore. A brush with some light snow is the most likely outcome for coastal Maine Wednesday into Wednesday night. Minor accumulations are possible, an inch or two, with little or no snow inland.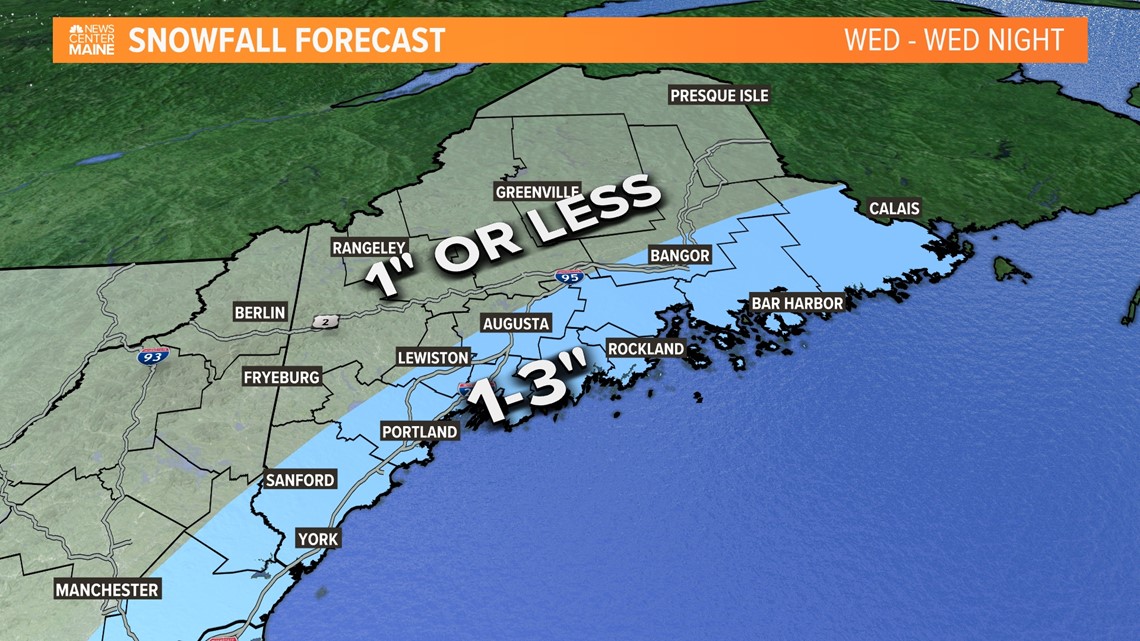 Things can still shift around a bit, but we are getting close to locking this forecast in.