PORTLAND, Maine — It's cold, it's snowy, it's sleety, it's rainy, it's gross ... it must be spring in Maine!
Early spring in Maine rarely impresses, and Thursday is proof. A slow-moving storm system will slide through the Northeast on Thursday, bringing cold and mixed precipitation. I don't see it as a huge nuisance, but some icy and slippery spots will create a few problems.
Initially, a wedge of subfreezing air will be locked in a layer from 1,000 feet to about 4,000 feet above the ground.
It's a pretty deep layer, so heavier precip will likely get to the ground as sleet.
When it's lighter, the pellets will have an opportunity to melt to raindrops as they approach the surface. This will go on most of the morning.
By the afternoon, that subfreezing layer will erode and change to all rain for the rest of the day and night.
Over the mountains and across the north, the ice and snow will continue to fall until finally tapering off Friday morning.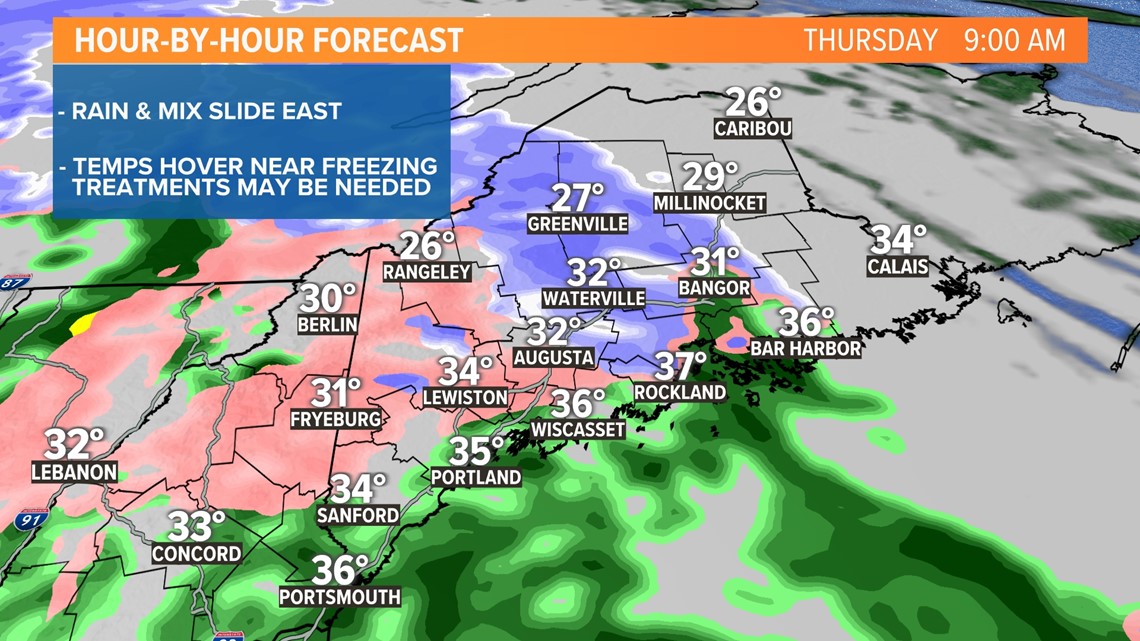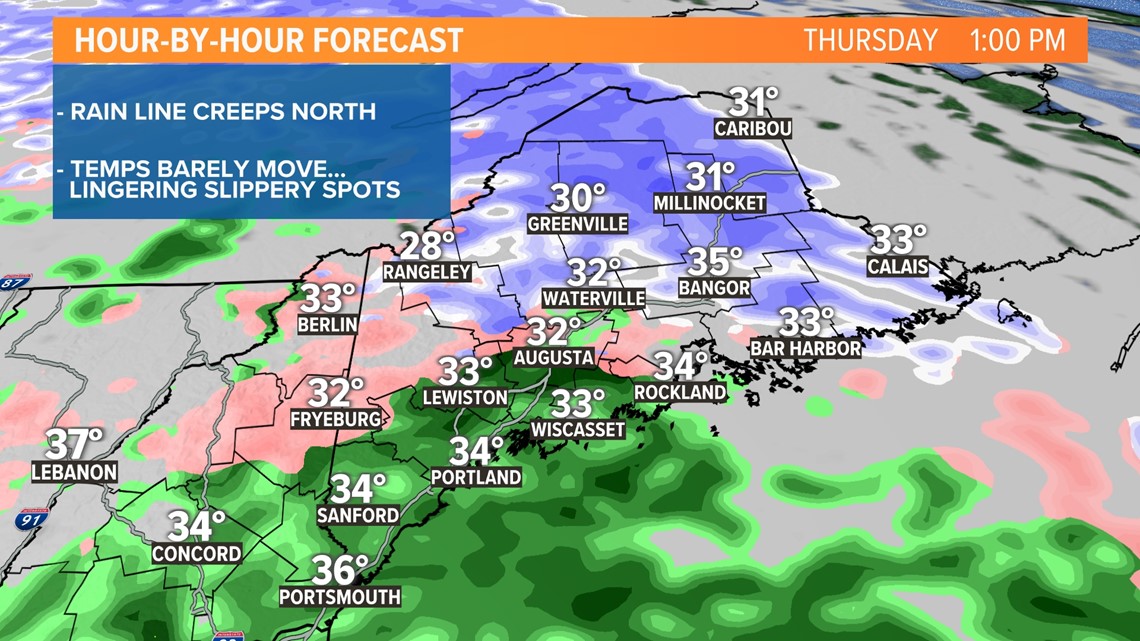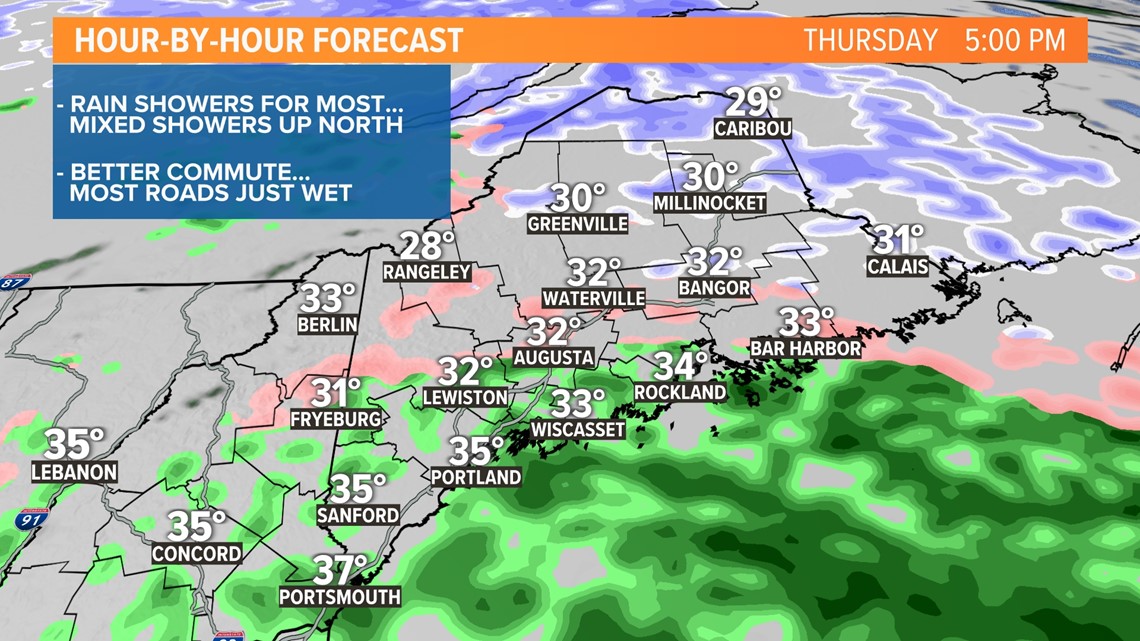 Decks, driveways, and some roads will get slippery and may require some TLC and treatments. Drive cautiously through the day, especially away from the coastline.
More NEWS CENTER Maine Stories