PORTLAND, Maine — Low pressure will track offshore to our south today. The phasing with mid-level energy happens a little late in the game, so the greatest impact from snow will be in northern Maine. With that said, I still expect big problems this morning into the early afternoon due to ice.
The setup lacks a strong high to the north of Maine. This will allow part of the atmospheric column to sneak above freezing. That layer of warmth will happen above the surface, melting snowflakes into raindrops. Normally that would lead to fewer problems, but subfreezing surface air will be tough to dislodge, and it's looking quite icy from the coast inland to the Foothills. Beyond that, it's all snow. The precipitation will slide out of here during the afternoon and evening. Here's a look at the timeline.
Wednesday morning: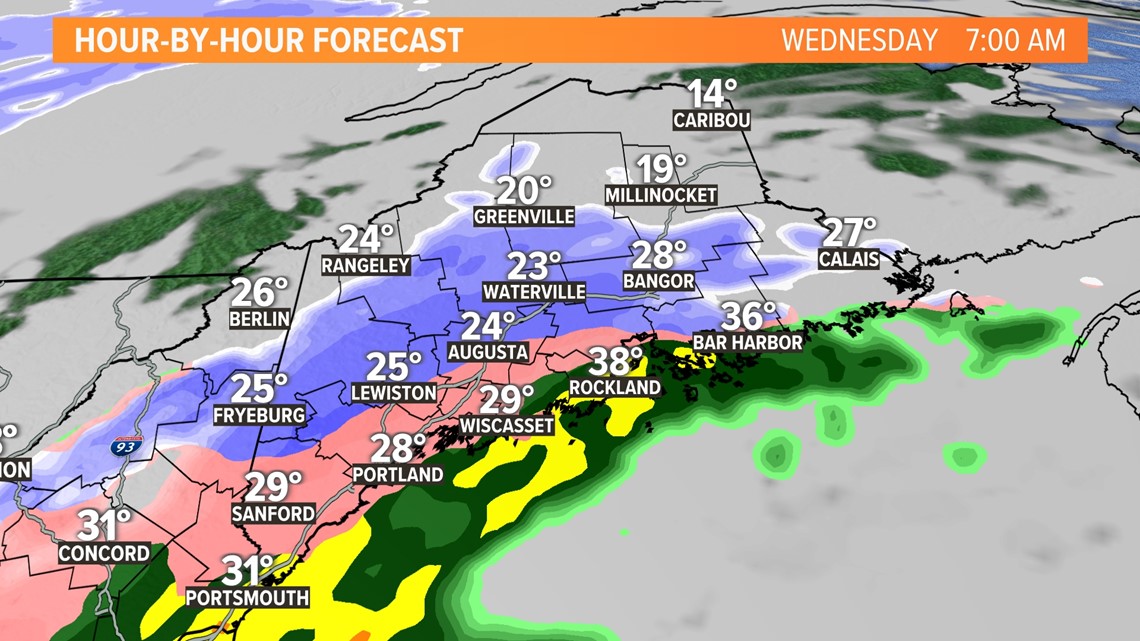 Wednesday afternoon: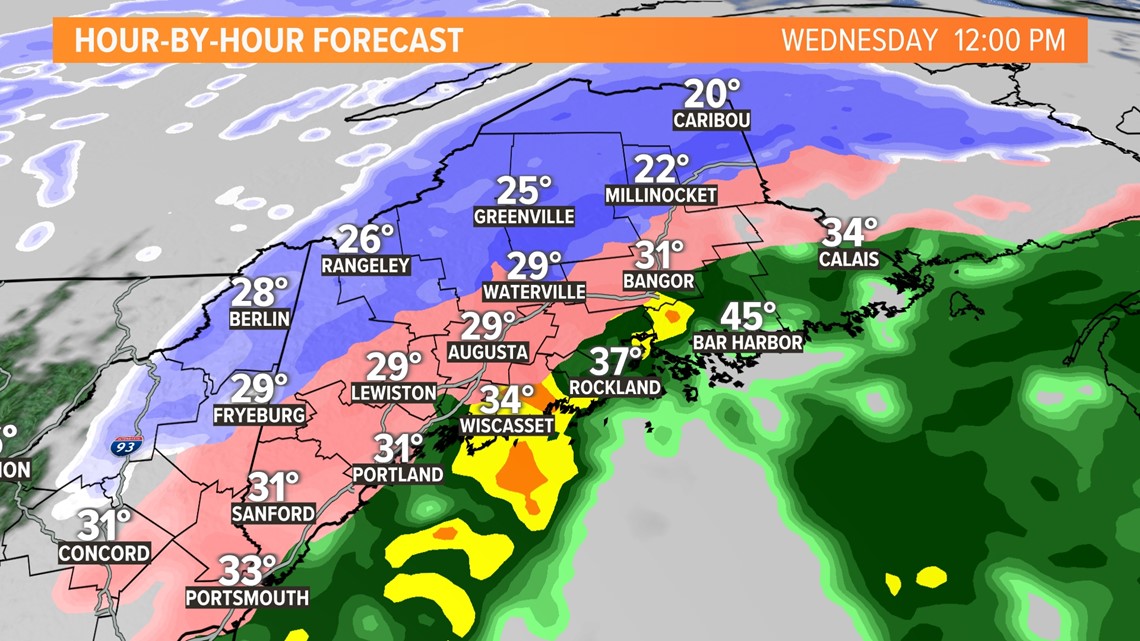 Wednesday evening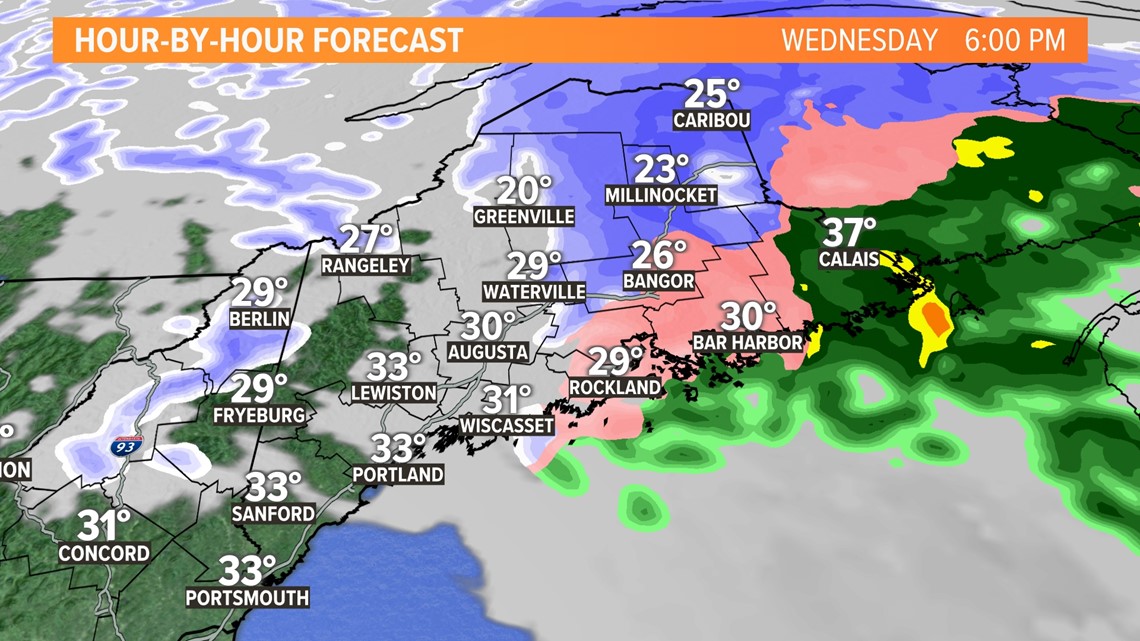 It's a complicated map, but here's the takeaway ... ice is the biggest threat outside of the mountains and far northern Maine. Drive safely and watch your footing.