In the last 24 hours, Dorian has moved less than 115 miles through the Abacos and Grand Bahama.
It's essentially stalled now, and while the winds have come down from peaking at 185 mph, it's still a major hurricane.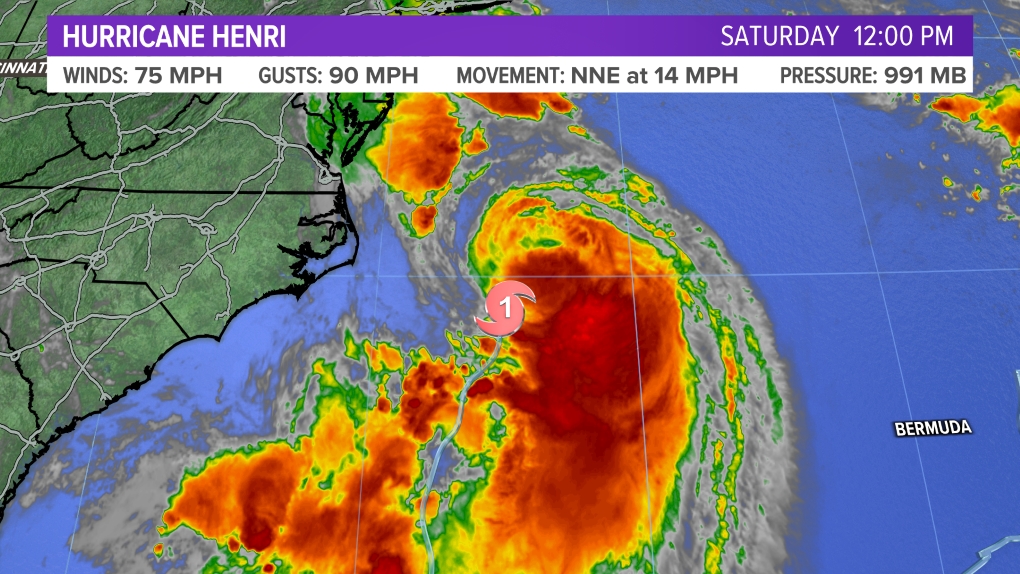 Being in Maine, my memory of hurricanes in other parts of the Atlantic isn't the greatest, but I can't remember a time when an eye sat over land for so long.
It's tough to imagine what the damage will actually look like once the storm fully passes, and the back half of the storm ends.
The National Hurricane Center is warning people on Grand Bahama to remain in shelter and not venture into the eye, given it does not mean the storm is over, even though the conditions in the slow-moving eye are calmer.
While it's daunting seeing such a catastrophic storm only 115 miles from West Palm Beach, we're waiting on the storm to start moving again, and take a turn to the north.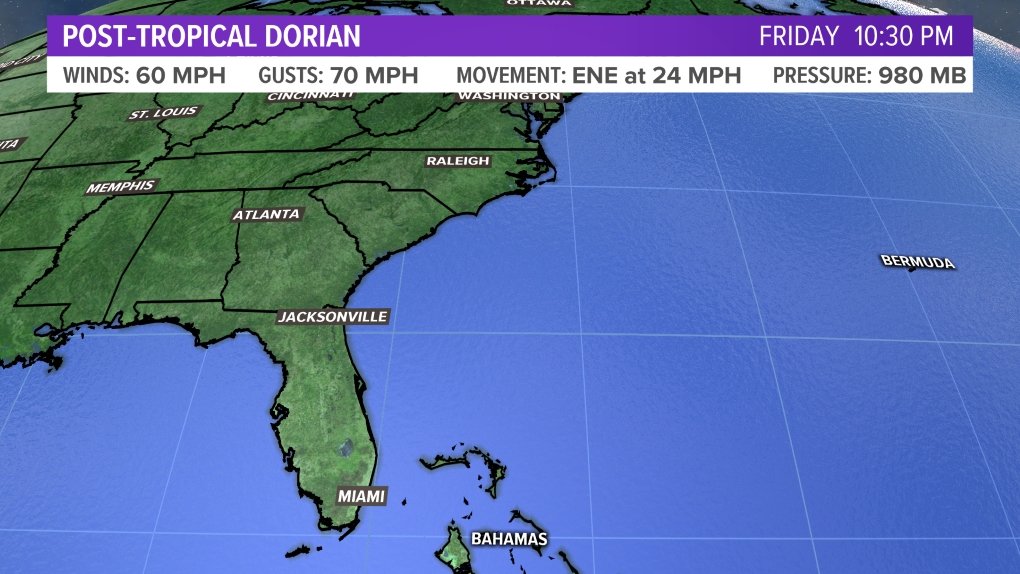 Even without a landfall in Florida, hurricane-force winds, dangerous storm surge and heavy rain is likely from the West Palm Beach area northward.
The worst of the conditions may occur on the Space Coast, near Melbourne; it's possible the storm makes its closest pass there.
It will remain a dangerous major hurricane for the next several days; the winds will only gradually decrease, it appears.
There is an increasing likelihood of strong winds and dangerous storm surge along the coasts of Georgia, South Carolina, and North Carolina, Wednesday through Friday. Residents in these areas should continue to monitor the progress of Dorian and listen to advice given by local emergency officials.
After passing by the Outer Banks on Friday, Dorian is expected to pass well south of New England.

Its most likely track is over 200 miles from Maine. High surf and dangerous rip currents Friday through the weekend are a certainty.
Rain will get close to the Maine coast, so if the track shifts any farther west, we will see rain on Saturday.
Most reliable models keep the storm far offshore, but it's worth noting a few bring it closer.
Right now, it's not worth being concerned about for us, but if that changes, we will let you know. Follow our updates over the next few days.