PORTLAND, Maine — The Tropical Atlantic has been very quiet so far this year, but the year 1991 was similar. Hurricane Bob, the second storm of the season, made landfall in New England as a category two hurricane. It's the last hurricane to directly impact our region.
Its strongest landfall was near Newport, RI, then the storm moved up the coast and made a second landfall as a tropical storm near Penobscot Bay here in Maine.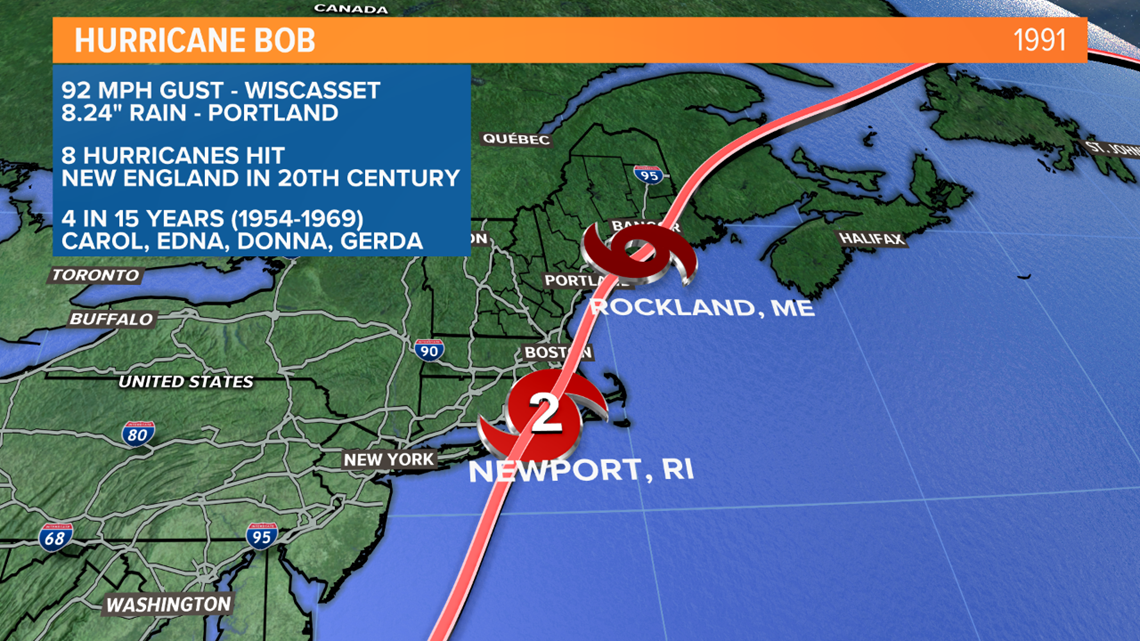 The storm was responsible for three deaths here in Maine and over $42 million in damage.
The wind gusted to 92 mph in Wiscasset, before the weather station there went offline. Over 160,000 customers lost power.
Over 8 inches of rain fell in Portland, flooding area rivers and streams with water.
In the 20th century, eight hurricanes made landfall in New England, four of which occurred in a 15 year span from 1954 to 1969.
Now we've gone 28 years. It goes without saying at some point we will be hit again, and the impact from wind will be devastating given the amount of trees and forests that have grown over the years.
I have a feeling what we experienced in the October 2017 windstorm is only a preview of what a serious hurricane could do here.