A quick-hitting, but potent storm will move through Tuesday night and Wednesday.
The daylight hours of Tuesday should be fine. We'll have some sun, with increasing clouds. Snow showers may develop Tuesday afternoon in western Maine, but they should be fairly light.
The entire state will see some snow at the start of the storm.
However, like so many storms this winter, this one will take a track that's unfavorable for all snow. Expect a change to rain Wednesday morning in southern and eastern Maine.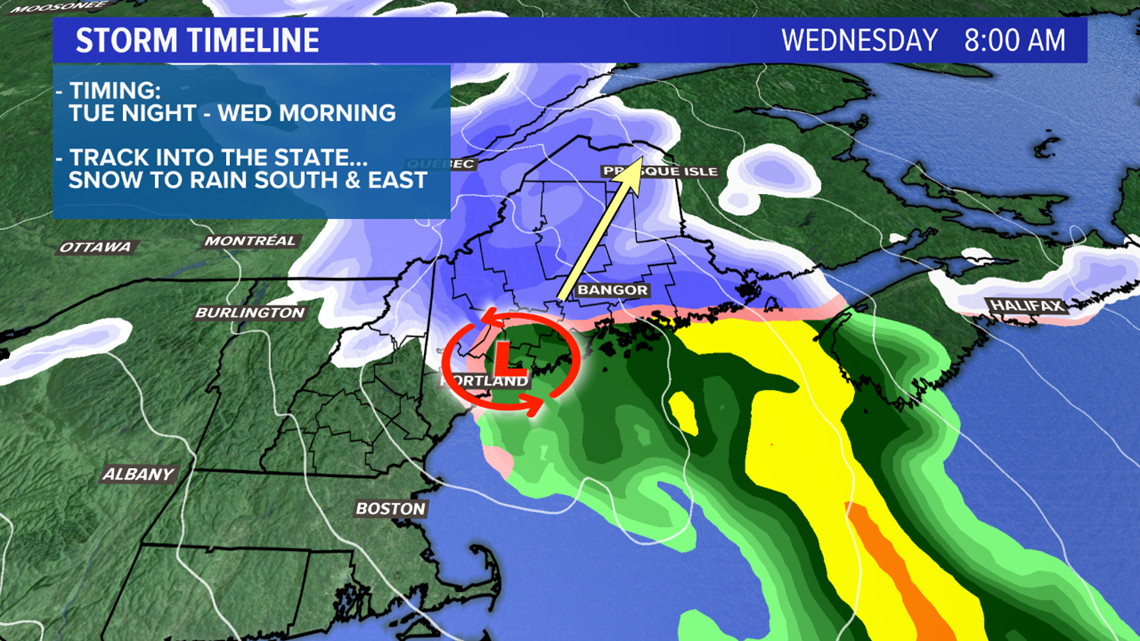 The western and northern mountains will probably be in the sweet spot, with mostly or all snow.
The heaviest precipitation will move through the state Wednesday morning, probably occurring during the morning commute. This means it'll be a messy one, whether you're dealing with heavy rain near the coast, or heavy snow inland.
It looks like the precipitation will end pretty quickly. It should end late Wednesday morning in southern Maine, early to mid afternoon in eastern and northern Maine.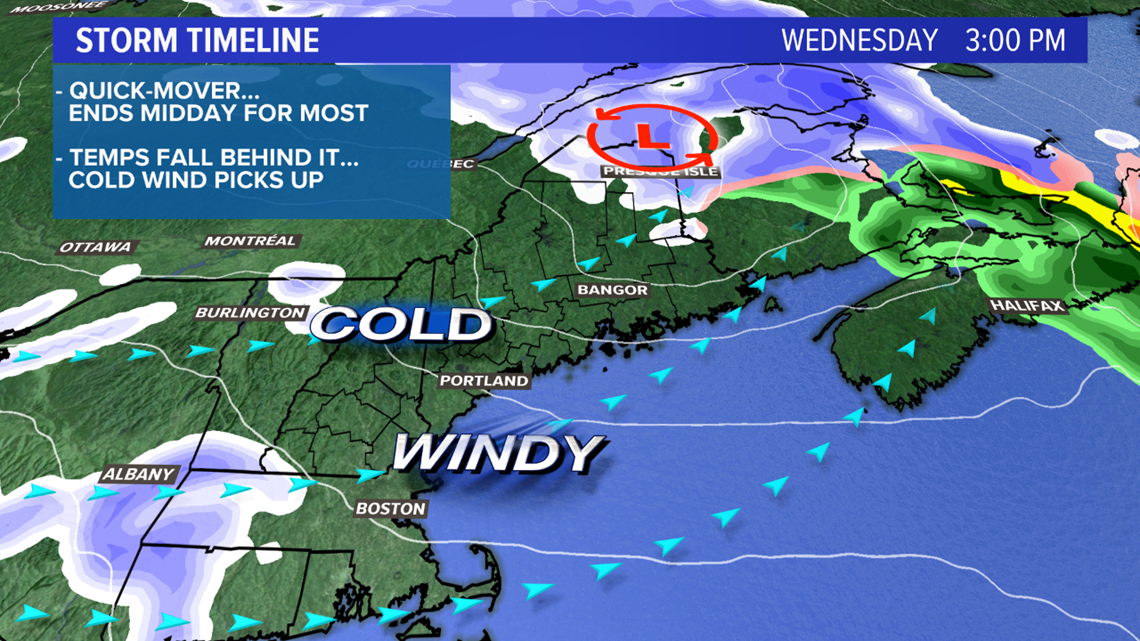 After it ends, the wind will kick up out of the west, and the temperatures will start to drop. In areas where a change to rain happens, icy spots may reform Wednesday afternoon.
Here's a first look at snow totals. As usual, any changes in the rain/snow line will change the amounts.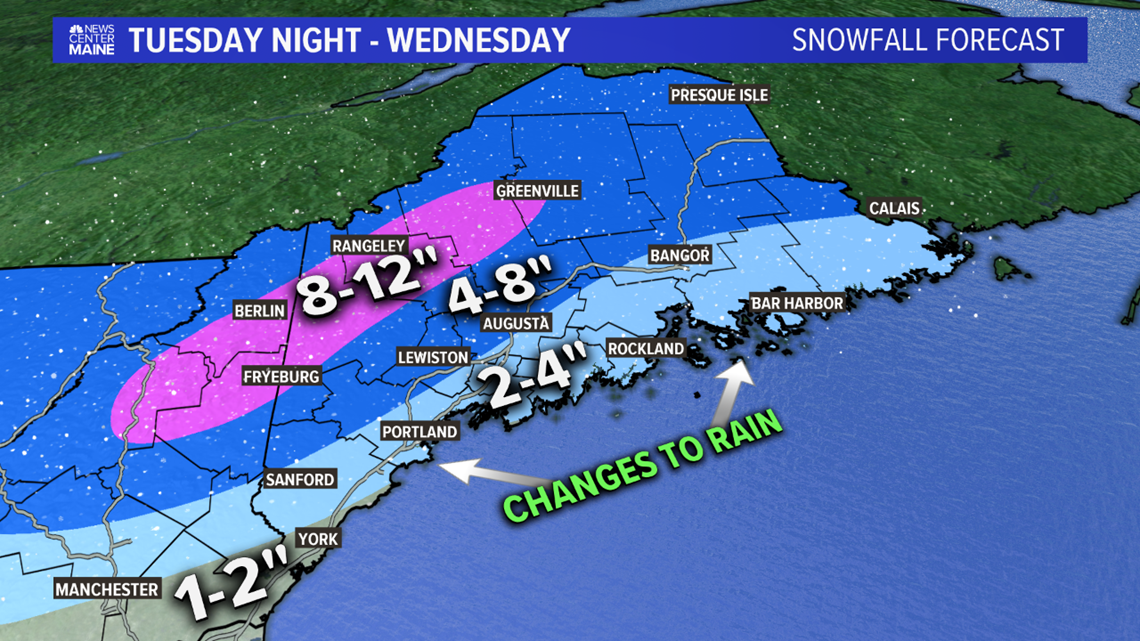 Most of southern and eastern Maine will see between 2 and 4 inches, before a change to rain Wednesday morning. This includes both Portland and Bangor.
Farther inland, where mostly snow falls, 4 to 8 inches is possible. This includes Lewiston and Augusta (I think you will be closer to 4 inches, than 8 inches though), into the foothills and northern Maine.
In the mountains of northern New Hampshire and western Maine, 8 to 12 inches should pile up.
Stay with us, Todd will have an update Monday morning.