PORTLAND, Maine — Maine has already received over four inches of rain in July and the month is still young.
A front is situated to our south this morning with moist, tropical-like air flowing over it creating the potential for more rain. The rain we see today will be steadiest this morning and there's potential for it to get a bit heavy, too, especially if we get a few convective elements.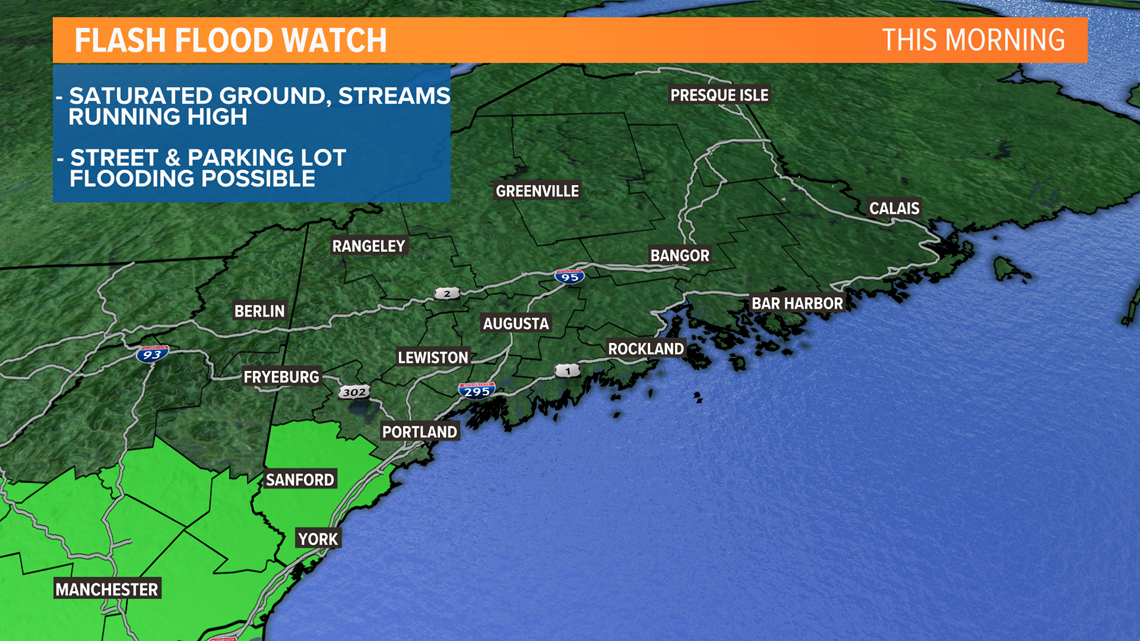 Because the ground is already saturated from the recent heavy rain from Elsa, the National Weather Service has issued Flood Watches for far southern Maine and New Hampshire. The biggest concern is for temporary street or parking lot flooding during the morning commute.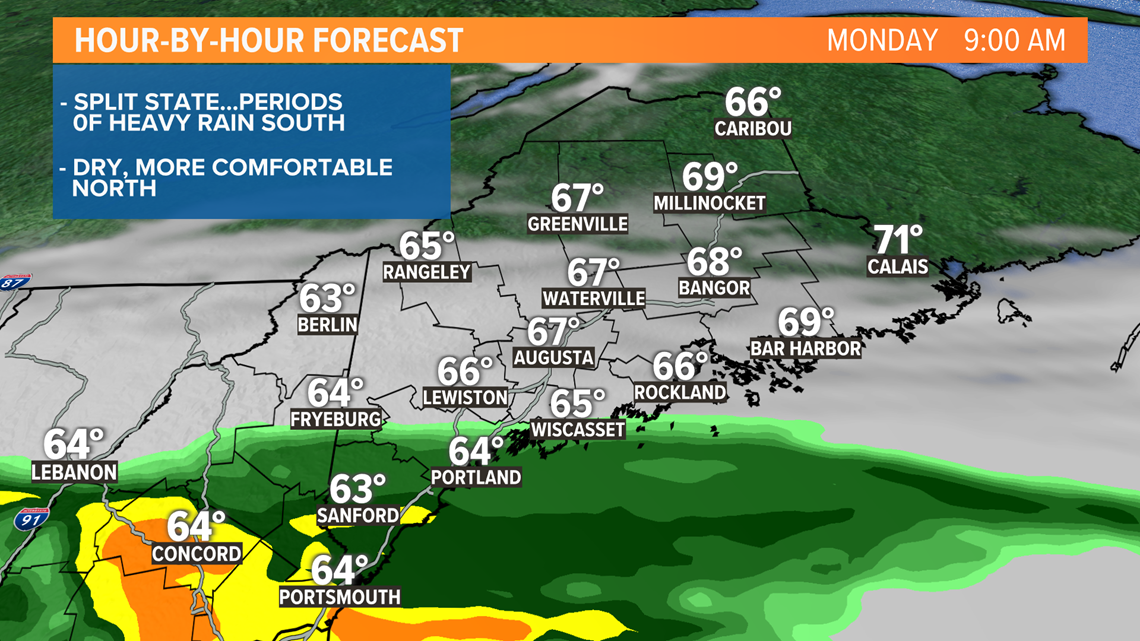 The front will drift south by the middle of the day taking a lot of the rain with it, just a few lingering drops in York County.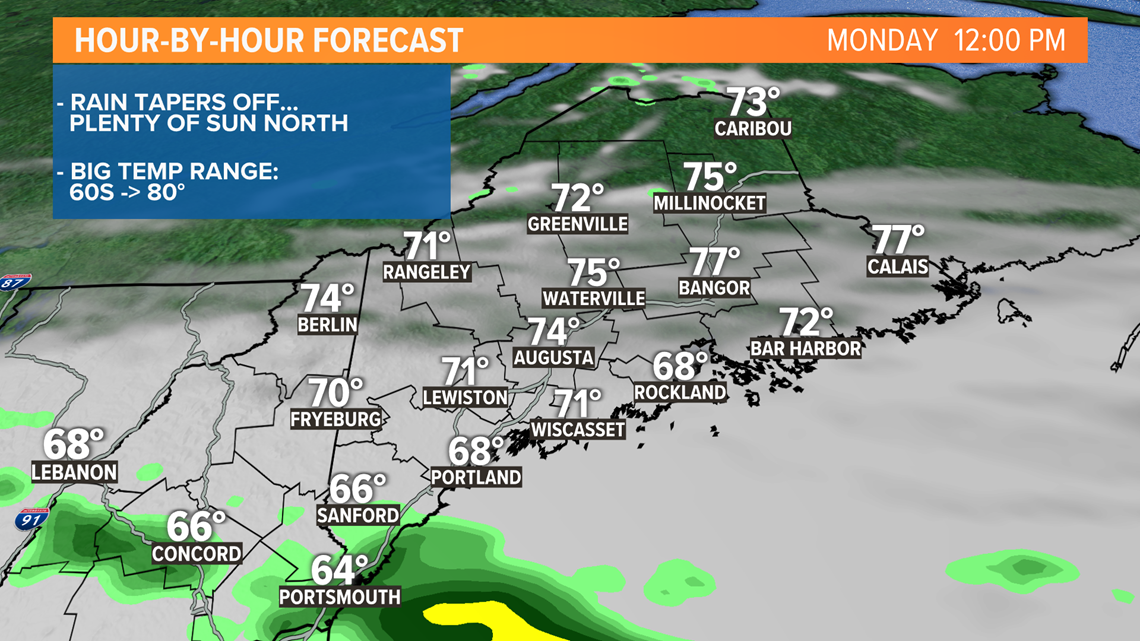 The afternoon actually looks much better with clouds thinning out revealing sunshine across the state. The rain and flood threat will dissolve.