MAINE, USA — Cold is in place this weekend, and it will be followed by a storm for Groundhog Day.
This storm has been in our forecast for days, and now some of the details are starting to come into focus.
The latest trends are for a farther northwest track, which would bring more precipitation into Maine. This means it's becoming more likely the mountains get into the heavy snow too. However, there is a trade off, a closer track means during the storm a change to sleet or rain will become possible near the coast and in eastern Maine.
Today the storm will be moving through the middle of the country. Tomorrow it will begin to transfer its energy to a secondary low forming off the east coast. This is a pretty typical evolution for a winter storm.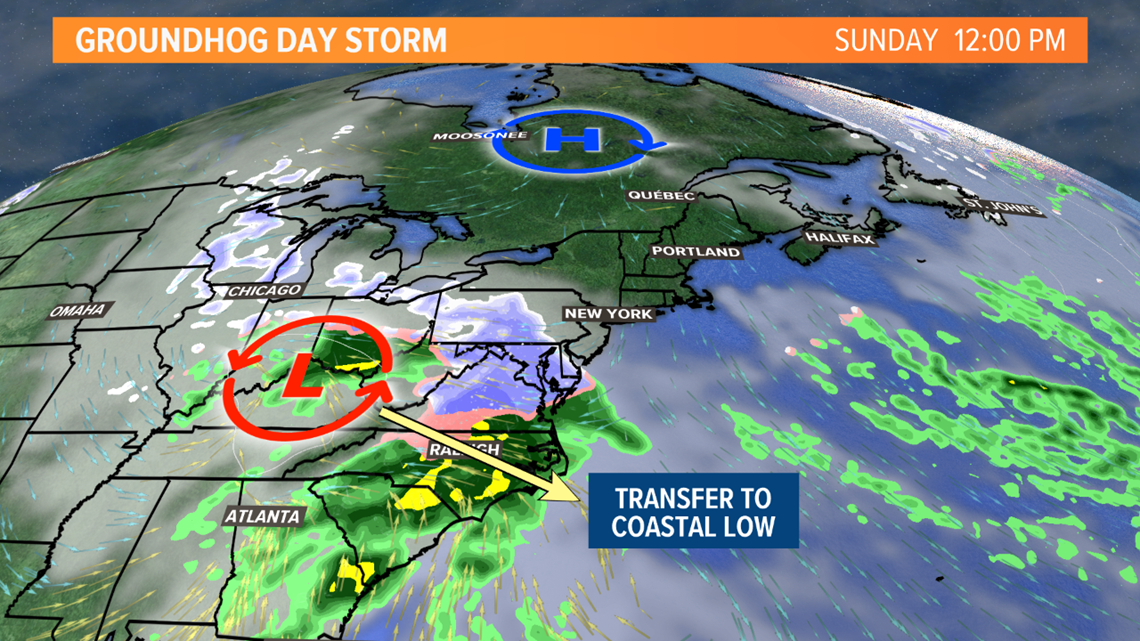 Once this new storm forms, it's the one to watch.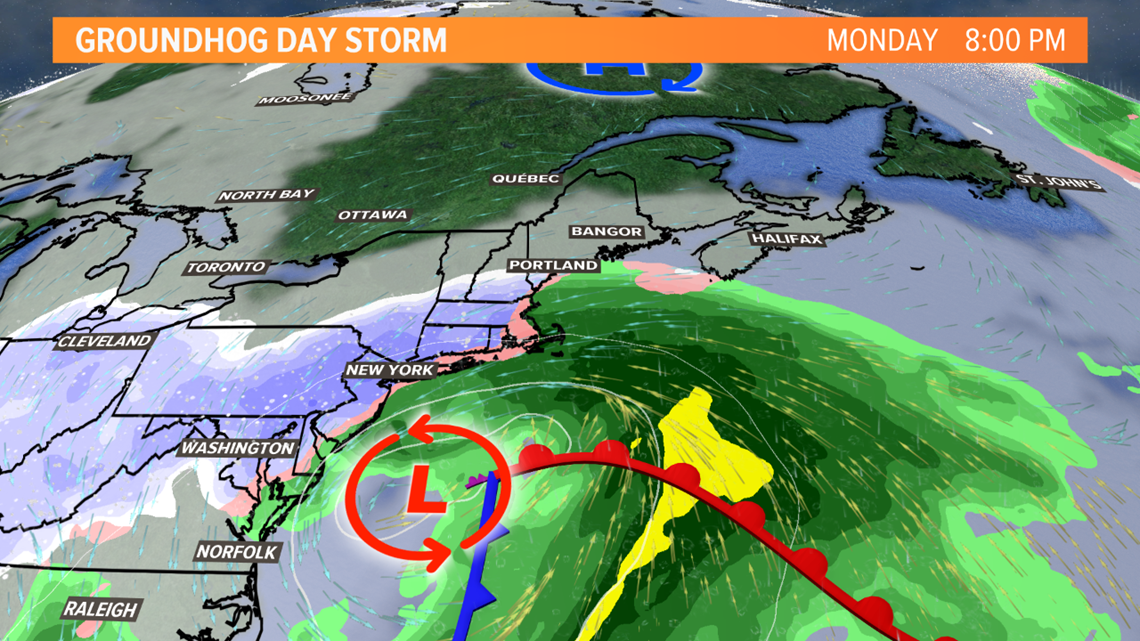 Earlier indications were this low would take a track far enough offshore to keep us all snow.
But the latest trends are for a track closer to us, which would introduce warm air aloft. That means after starting as snow, a change to sleet (ice pellets) or rain will become possible near the coast and in eastern Maine.
Each "L" on the map below is a projection for the location of this secondary low Tuesday evening. The closer it is to our coastline, the more of us will see at least some type of changeover Tuesday afternoon.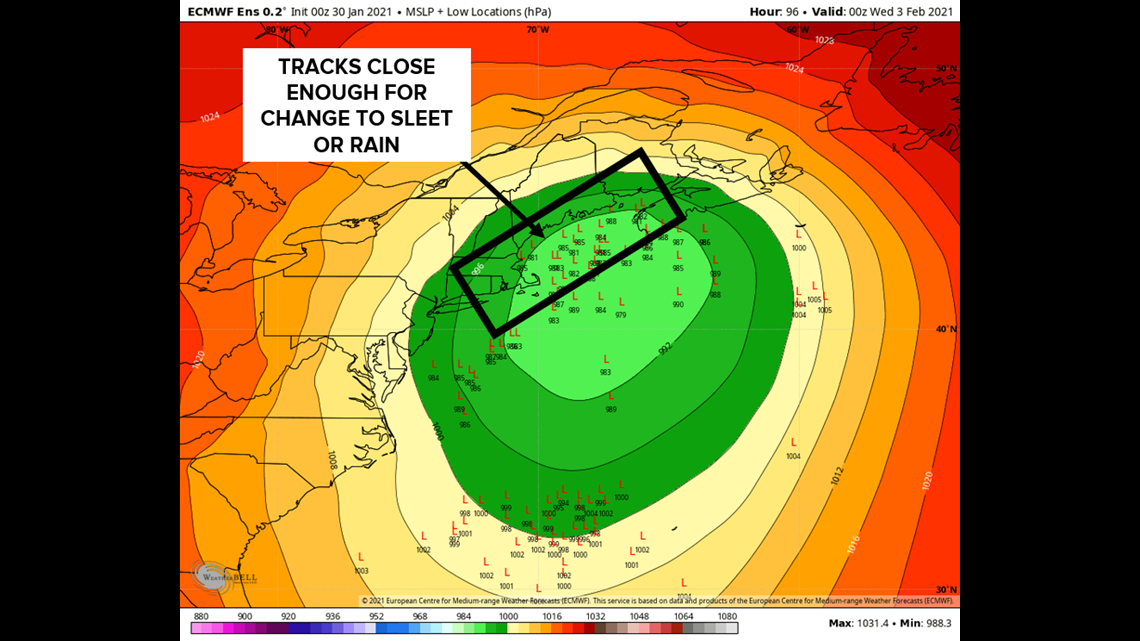 Flurries and snow showers are possible in far southern Maine as early as Monday evening.
For much of the state, the snow begins after midnight Monday night and before sunrise Tuesday.
The Tuesday morning commute looks snowy in all of central and southern Maine. By sunrise Tuesday, I think a coating of snow will be on the ground in Bangor, 1-3" in most of central Maine, and perhaps more than 3" from Portland south.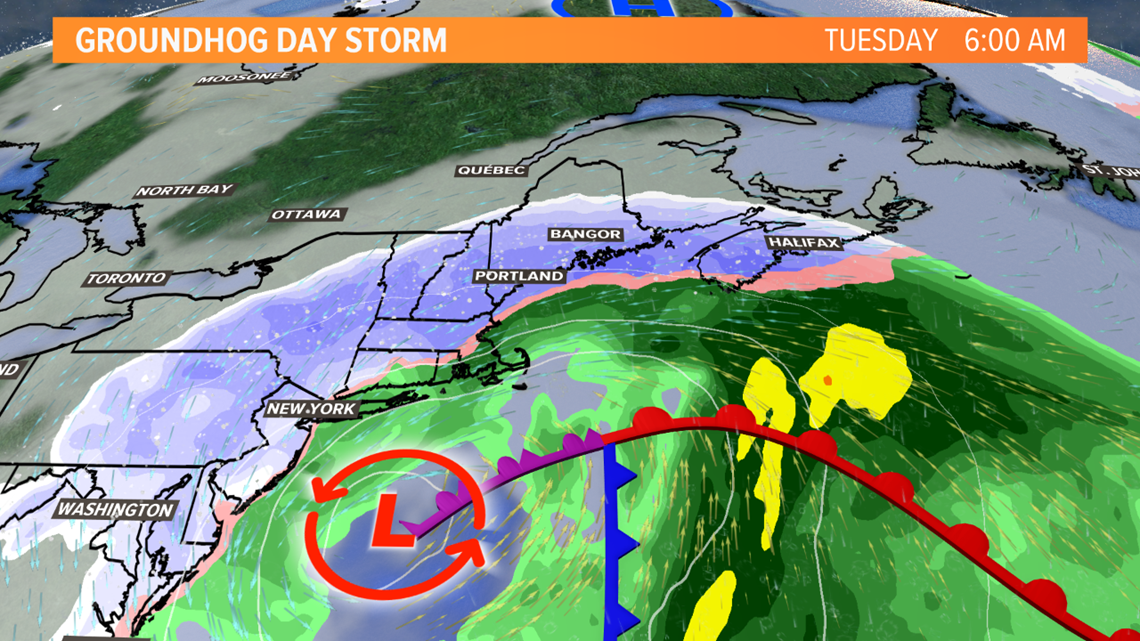 The height of the storm will likely be Tuesday morning. By midday, some warmer air aloft may begin switching the snow to sleet or rain, especially on the Midcoast and in Downeast Maine. My biggest question at this point is how far inland will the rain/snow line get.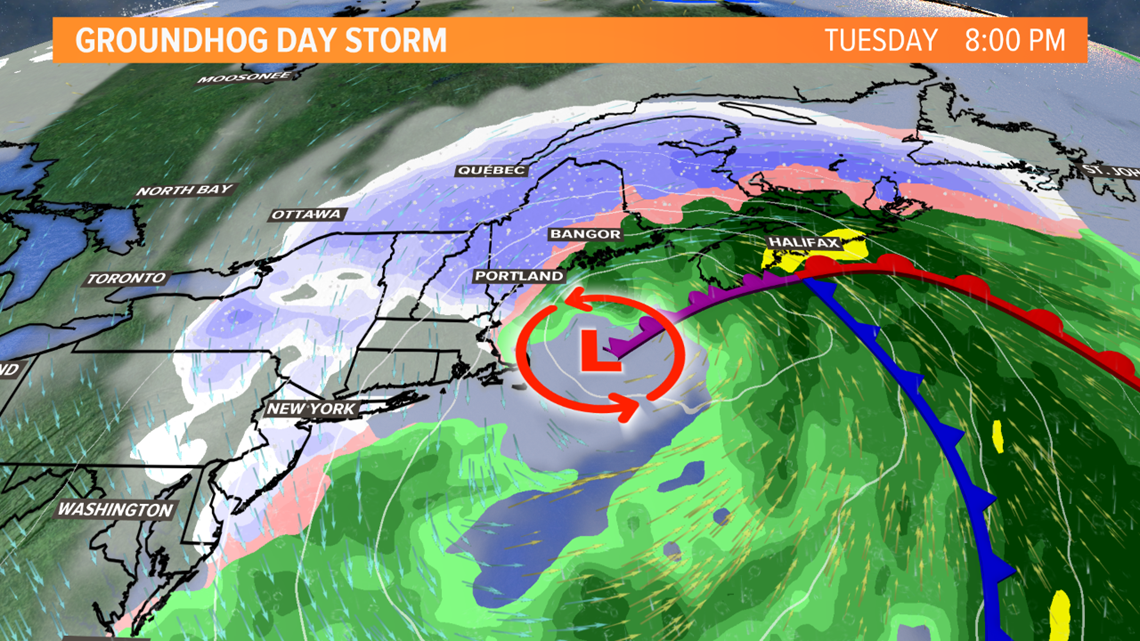 Given this uncertainty and the fact that we are still three days out, we're going to wait until tonight for specific snowfall totals. Where it stays mostly snow, the potential is there for 6-12". The complicating factor will be any mixing, which will cut down on amounts closer to the coast and in eastern Maine.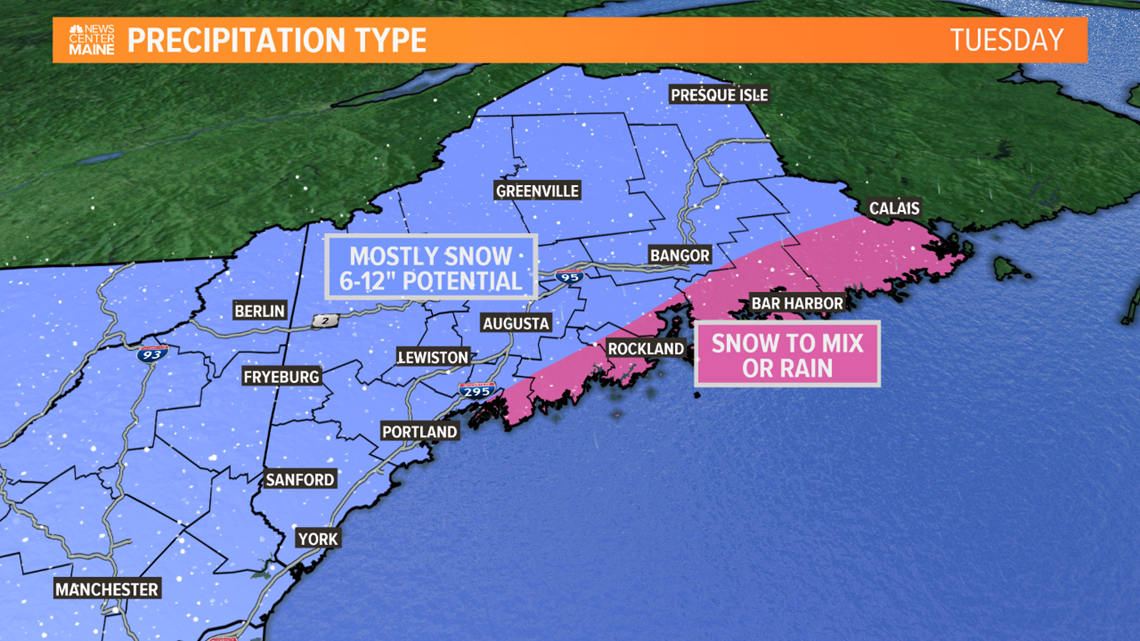 Here's one way to look at it right now - I think 3" of snow is a lock almost everywhere. There's a good chance (60% or more) for 6" of snow in places like Portland and Lewiston, but a lesser chance (40% or less) in Bangor, where the snow may not be as heavy and sleet may come into play sooner.
The newest trend here is the mountains may turn out to be a jackpot - 6" or more of snow now looks likely there and up to a foot is possible.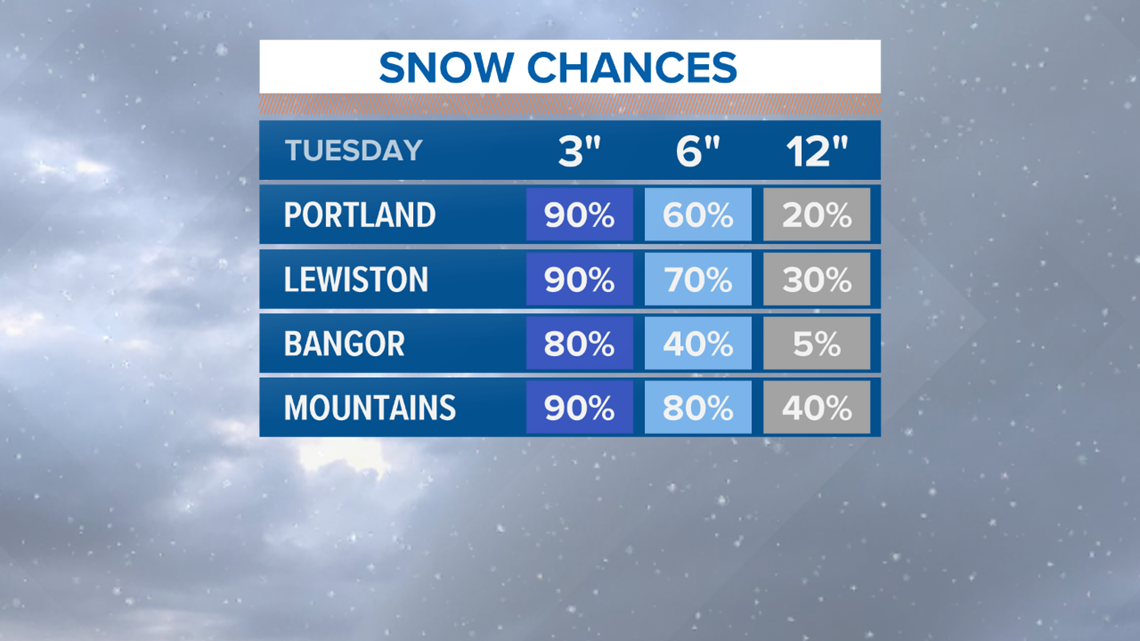 The bulk of the accumulation will be done by late day Tuesday, with just lingering snow showers into Tuesday night and Wednesday.
Check in with Mike tonight for an update.