MAINE, USA — While most of Labor Day weekend was pretty solid, Monday looks wet. Really, really wet.
This is still a good overall thing, since Maine needs rain. The timing, however, is not exactly ideal. Too much rain in a short period of time means there's a risk for flooding, too.
Rain has already begun across parts of Maine, and the chances only increase as the day goes on.
As of 5 a.m. Monday, the first flash flood warning was issued in northern Massachusetts. While this is not our coverage area, this likely will have impacts on traffic heading south.
The highest rain totals are most likely in areas that will be busiest with traffic Monday.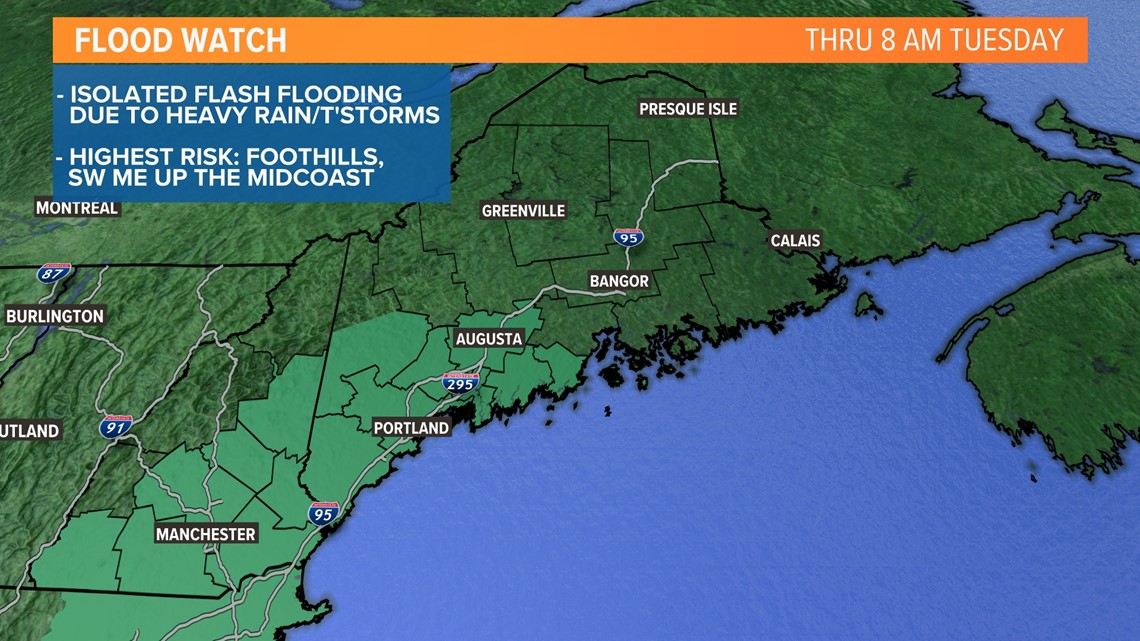 There's a flood watch out for parts of Maine, including the entire Maine Turnpike and the Midcoast. Other routes into New Hampshire, like 302 in Oxford county, are also included in this watch.
These counties are the ones that are most likely to see heavy rain Monday, but there could be some isolated high water issues even outside of these regions.
With rain expected right into Tuesday morning, the flood watch will remain active until 8 a.m. Tuesday. As a reminder, a watch means that the ingredients are possible for a specific type of weather (such as flooding, in this case). A warning means it is happening or imminent.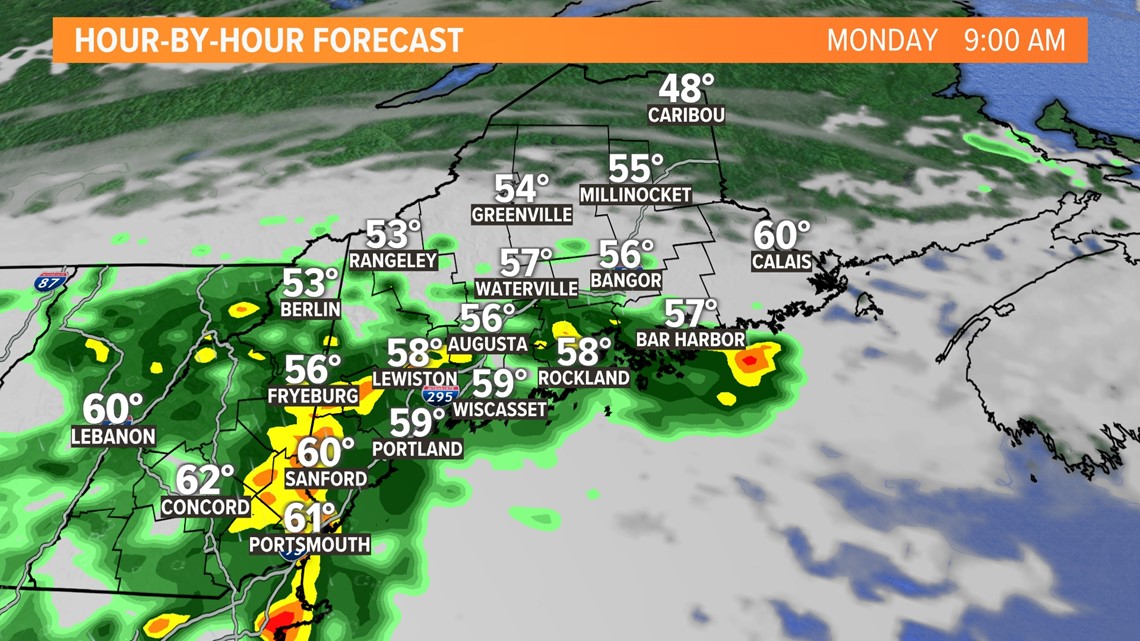 Showers become more numerous through the morning.
Some of these will be fairly heavy.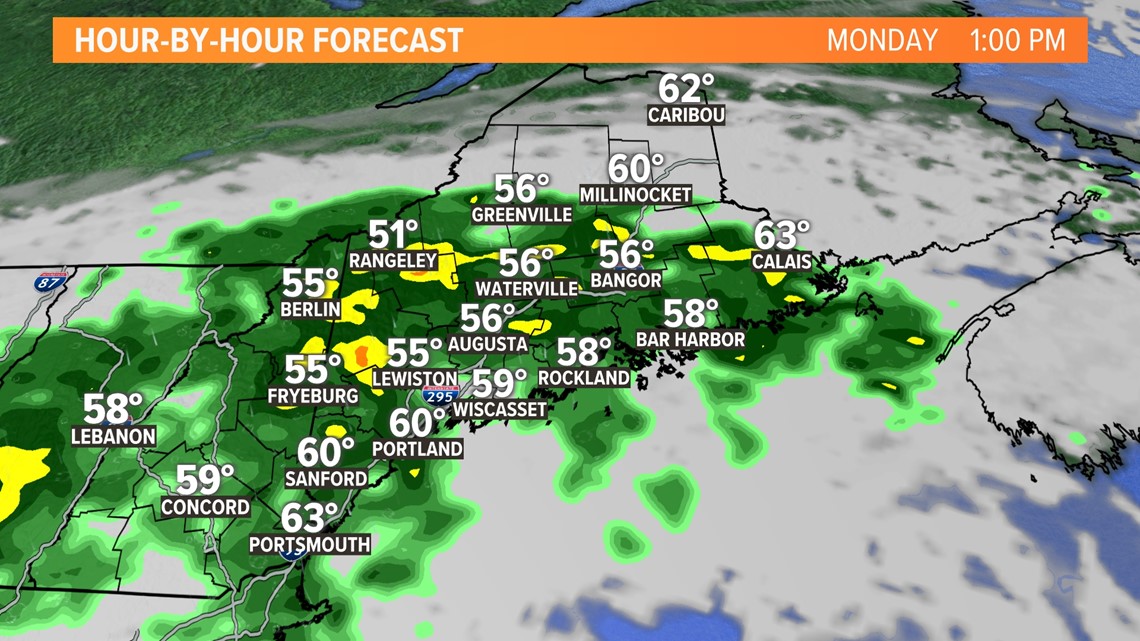 Expect showers to keep spreading east as the day goes on. What makes this event a bit different, though, is that showers will be backbuilding and bringing rain to the same areas over and over.
This will increase the risk of some flash flooding, especially as heavier rain builds.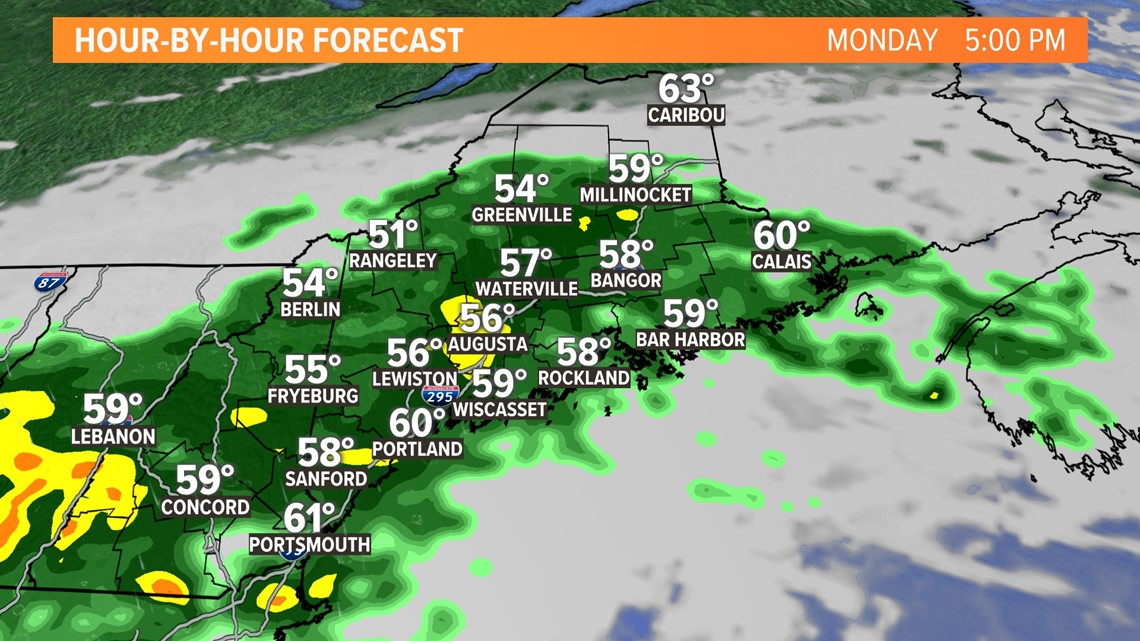 A second wave of low pressure will move along the nearly-stationary front.
Widespread, steady rain is more likely into Monday evening and overnight.
Again, this rain will be falling into spots that have already been soaked, and that will increase the flood risk a bit.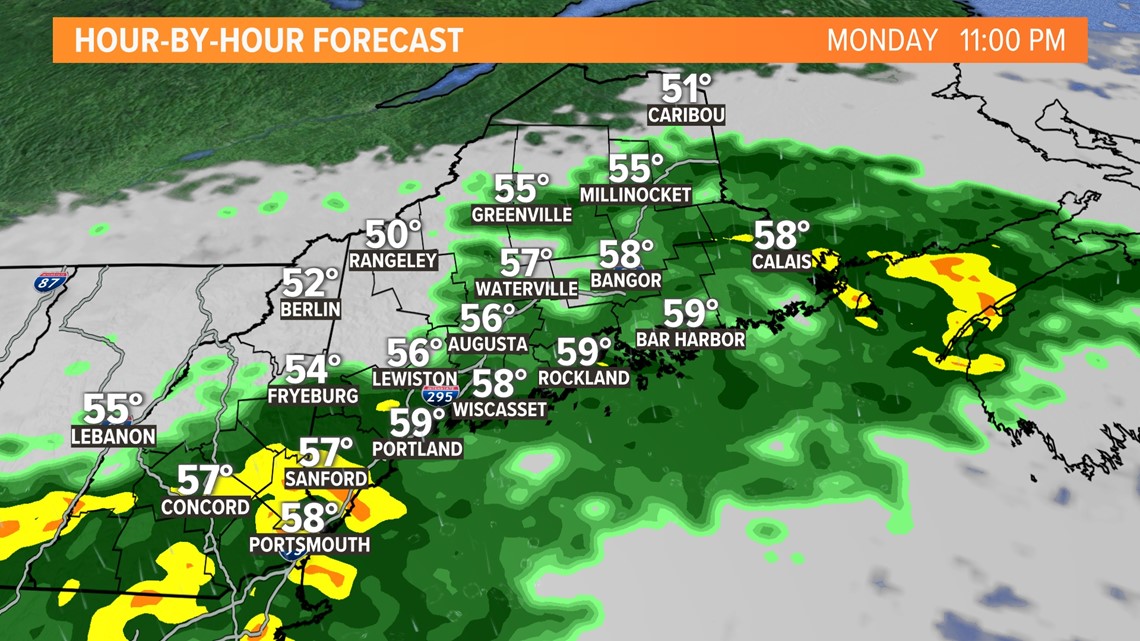 Tuesday shows a gradual clearing from north to south, with York county being the last area to clear entirely.
There will probably be a big split in temperatures, too, with northern Maine jumping into the 70s while southern areas stay close to 60°.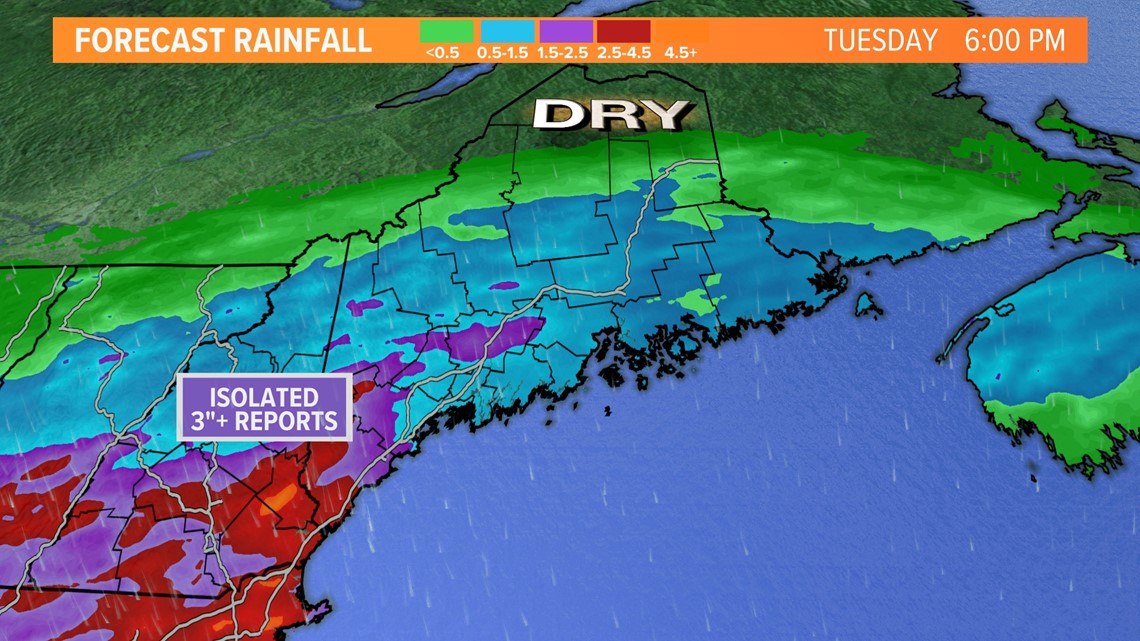 The highest totals are most likely in southwestern Maine, where isolated towns may see 3" or even 4" of rain total.
A widespread 2"+ is expected here.
Elsewhere, 0.5-1.5" of rain is most likely. This is actually pretty great news for the drought situation.
It also ensures a gorgeous end to the week.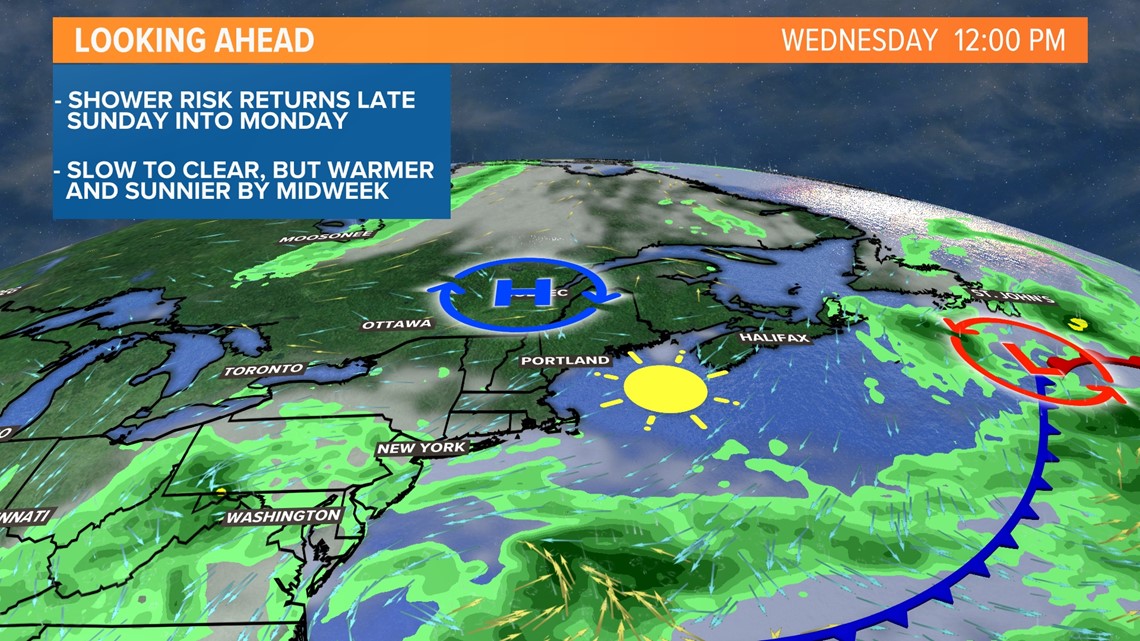 Sunshine, low humidity, and comfortable temperatures are a lock beginning Wednesday and lasting right into the weekend.
I'm heading home to Connecticut this afternoon, and it's my last shift at NEWS CENTER Maine. Thanks to everyone who reads these blogs, and thanks to NCM for letting me take over the website while I was here.
Hope you all have a safe end to your Labor Day Weekend.