MAINE, USA — Flash flood watches have been issued across parts of central and eastern Maine ahead of heavy downpours.
At the same time, waves will get bigger and stick around through at least the first half of the weekend.
The biggest risk tonight is going to be the heavy rain and potential for localized flooding.
A slow-moving front is crossing Maine, with a weak area of low pressure forming in southern New England.
Ahead of this front, tropical moisture is pooling.
There are signals from this morning's weather balloon launch that the atmosphere is primed for some pretty heavy rainfall this evening and overnight.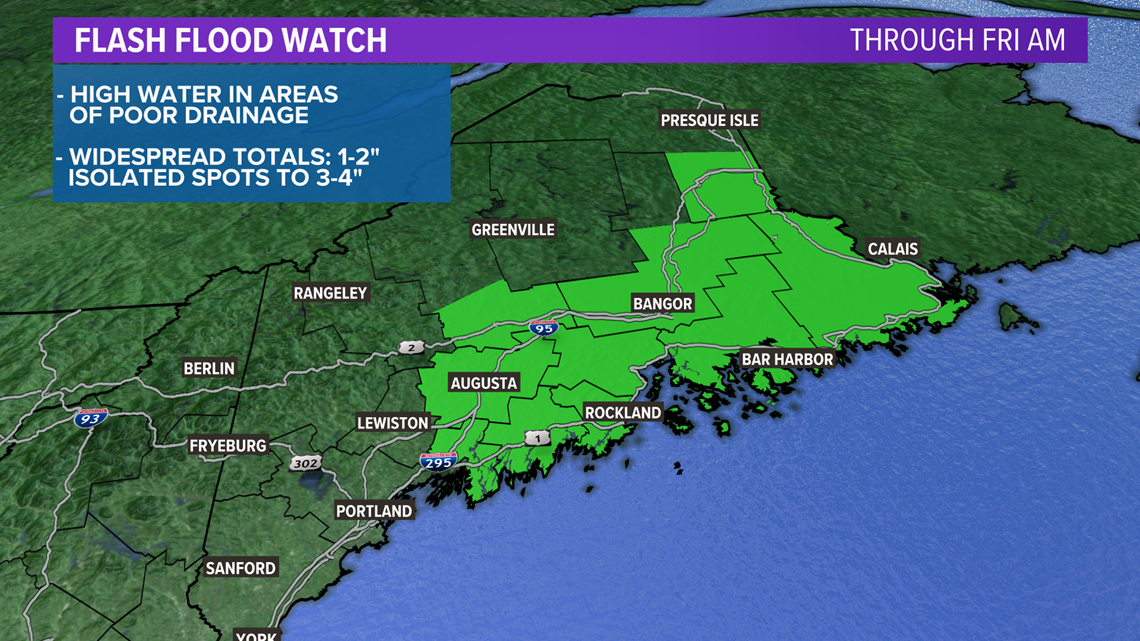 Currently, the areas under a flash flood warning are located along the Midcoast, in central Maine, and Downeast.
This is where the heaviest rain is expected to fall.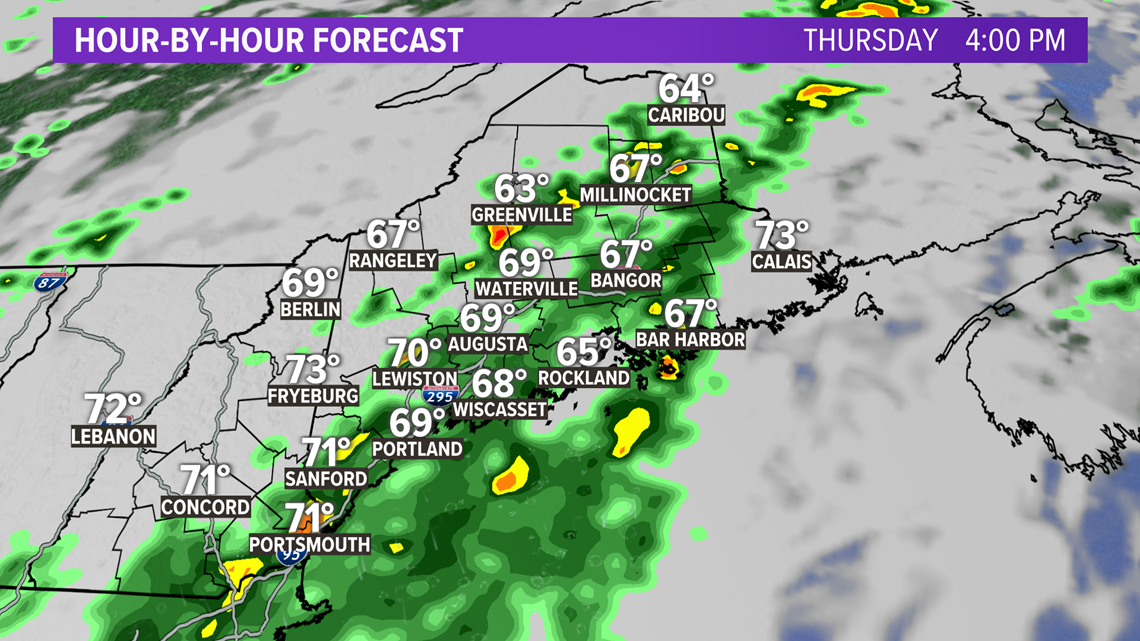 Through the rest of the afternoon, showers will build along the front.
Most of this will stretch from southwestern Maine up to The County.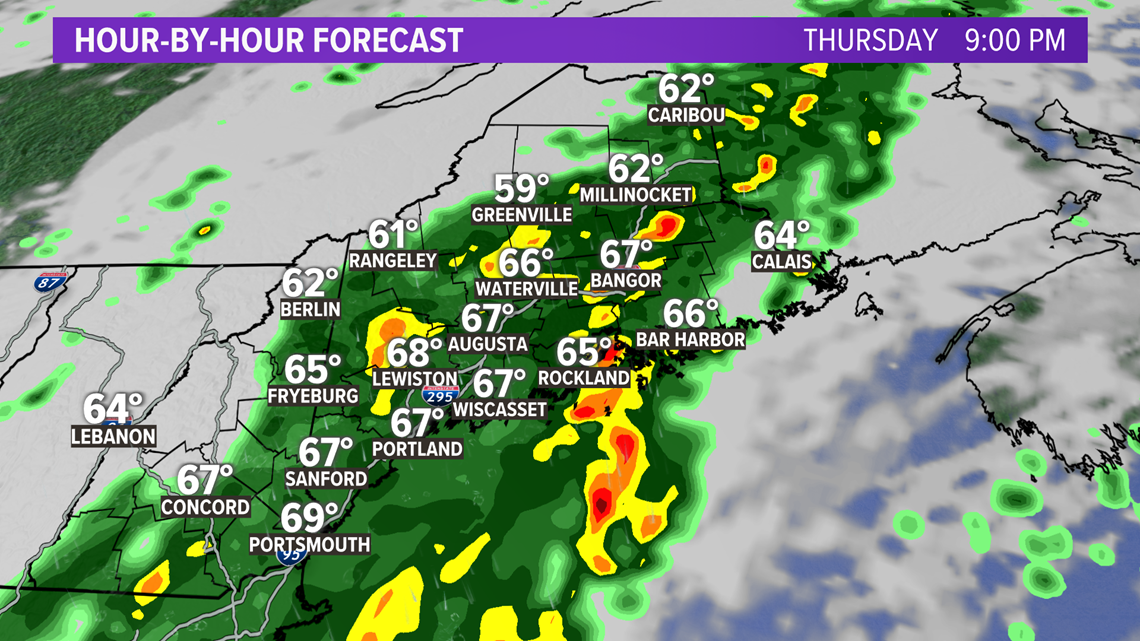 By 9 or 10 o'clock, steadier and heavier rain will be moving through. Given the placement of the front and the weak area of low pressure, expect some heavy downpours or maybe even some thunder from Bangor to Calais and south.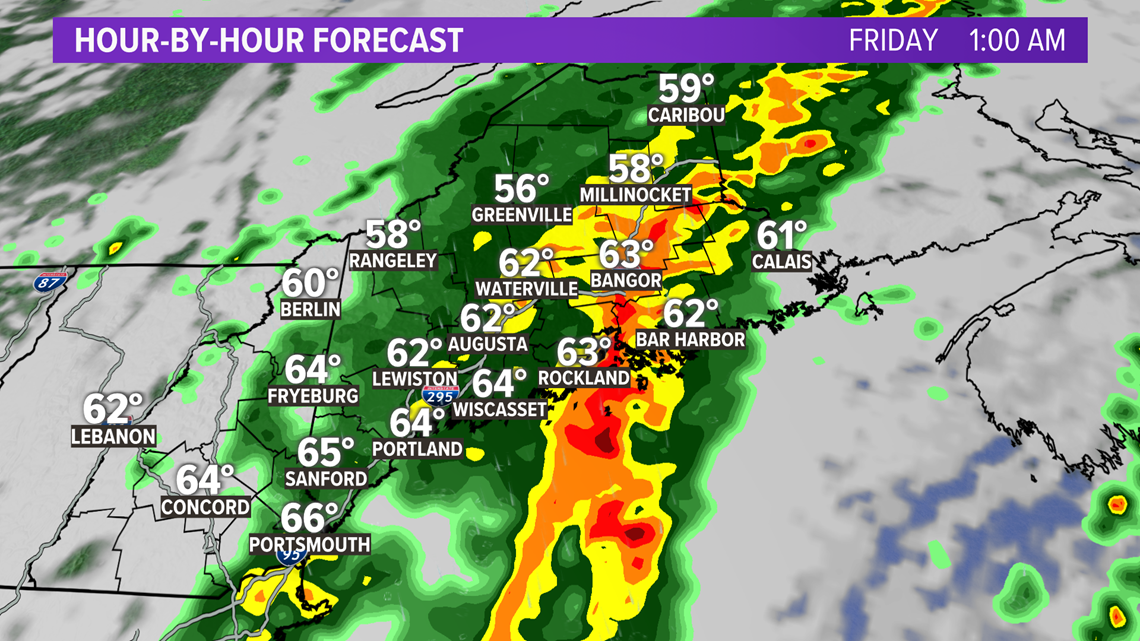 As moisture keeps feeding in, a longer period of heavy rain is expected from along the Penobscot River.
This heavy rain overnight will likely bring some spots into the 2"-3" range for totals, but areas that see repeated downpours could even end up with over 4" of rain.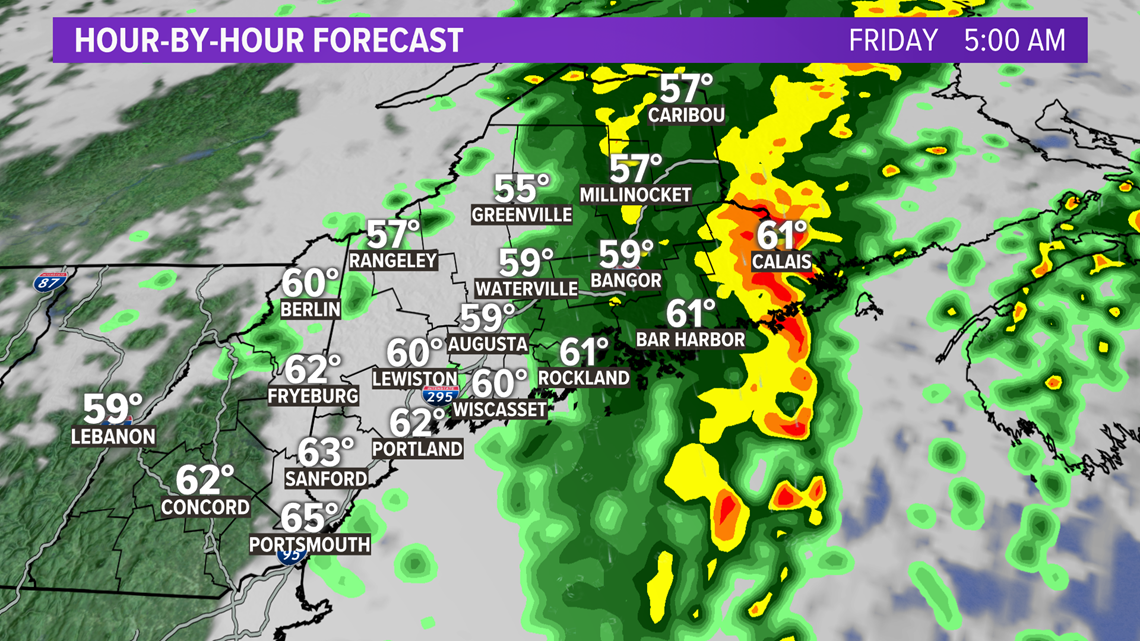 The whole storm finally shifts east a bit, bringing relief to towns along the Penobscot.
Unfortunately, that means this firehose of rain will be pointed directly at Washington County.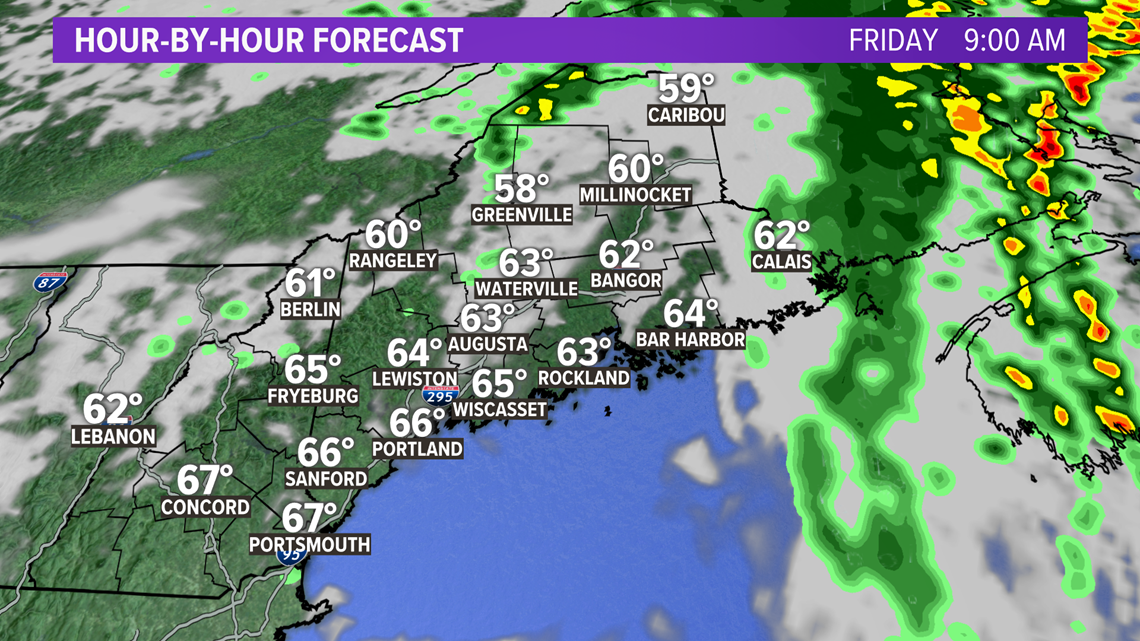 The impacts shouldn't be quite as bad Downeast, though, since the storm will be accelerating.
There will be clearing from west to east on Friday. Everyone will see some sunshine by noon.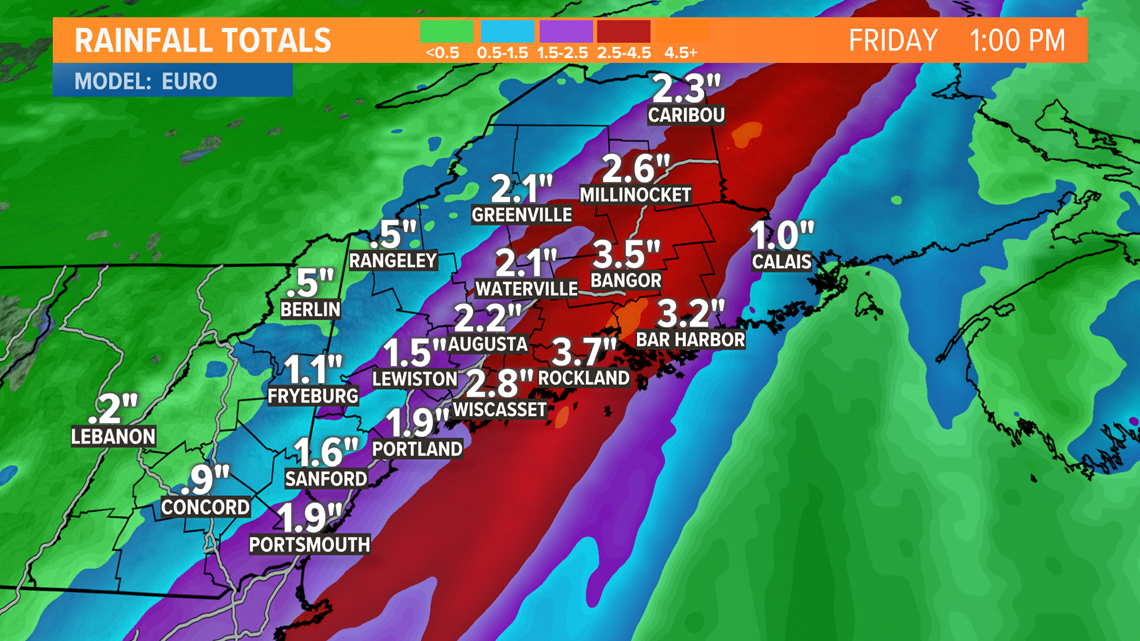 Typical trouble spots, such as areas of poor drainage, may see standing water in central Maine and Downeast overnight.
Some flash flooding will be possible where the heaviest rain bands set up.
I do not anticipate much in the way of damaging flooding, though.
If you come across a flooded roadway, turn around, don't drown!

As the storm departs to the east, swells will be building thanks to Larry.
Peak wave heights on Friday night put Maine in the 7-10 foot range.
While this sounds like a surfer's paradise, it also means rip currents will be strong.
Exercise caution at the water's edge this weekend.
Wave heights will settle and the rip current risk subsides by Sunday afternoon.
For more forecast info and updates on Maine's weather, follow me on Twitter @MikeSliferWX.