MAINE, USA — What was a windswept rain for most of us turned into a wintry morning in northern New Hampshire and the mountains of western Maine.
Snow levels dropped all the way to the valley floors in Coos County, NH and in the Rangeley area.
As of 8:30 a.m., 5" of snow was reported in Jefferson and Randolph, NH.
In Maine, a slushy inch or two fell in the Rangeley - Eustis area.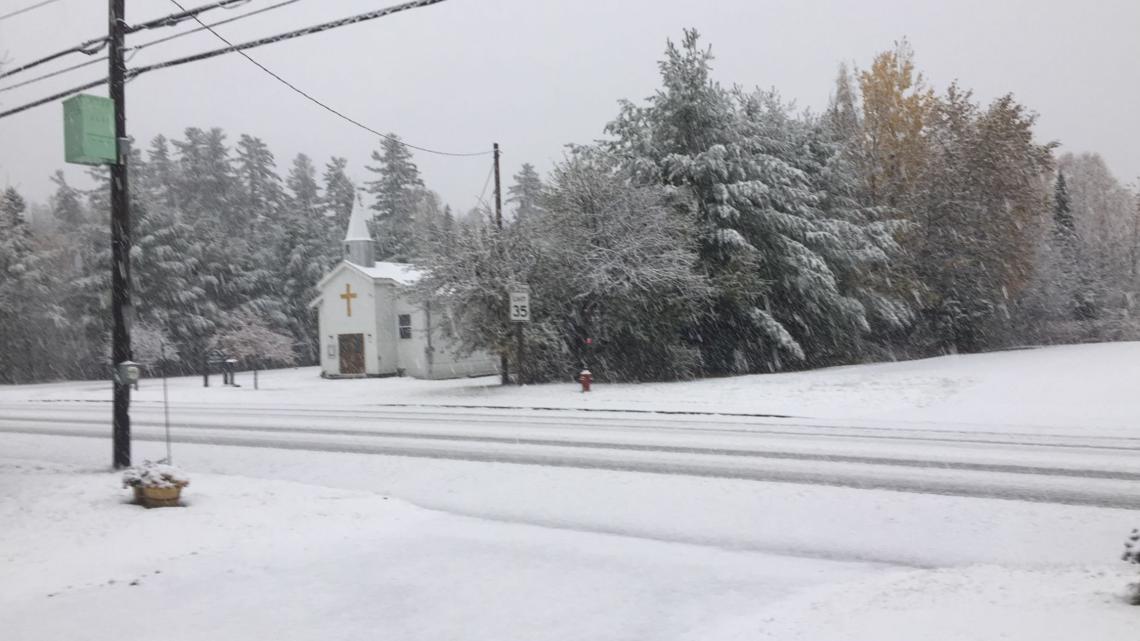 This is a quick-moving storm.
Rain will be coming to an end in the Portland area around noon, with sun developing after that. It will take until late afternoon in the Bangor area for the rain to end, with some peeks of sun by sunset.
It will be windy this afternoon with gusts between 30 to 40 mph out of the northwest. High temperatures will be near 50 degrees inland, in the low to mid 50s at the coast.
Take care and if you can do so safely, submit any weather pictures to us using the Near Me section of our app.