PORTLAND, Maine — Right on cue...mid to late September is the peak of the hurricane season in the Atlantic Ocean basin, and we have our most powerful tropical system of the year racing north from the Caribbean. Fiona has raised havoc over the Windward Islands, Puerto Rico, Dominican Republic, and Turks & Caicos, and it now has eyes on the Canadian Maritimes.
Fiona has strengthened into a major Category 4 hurricane with maximum wind gusts around 130 miles per hour. Thankfully, the storm will only graze Bermuda, sparing the island from a direct hit. Sadly, the same can't be said for parts of Maritime Canada.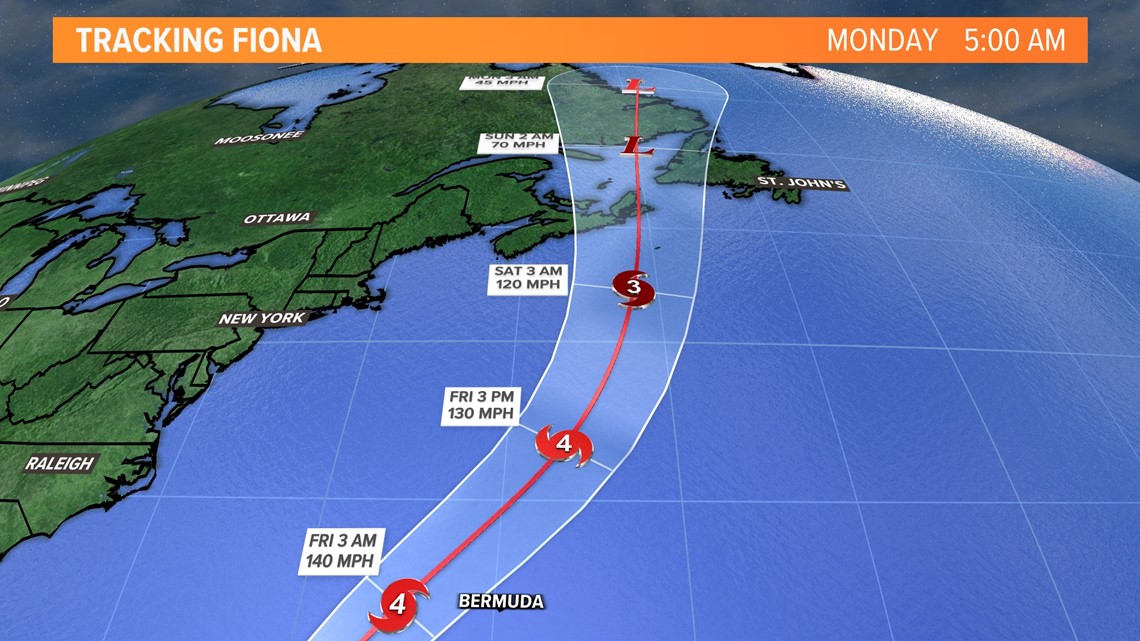 The hurricane, as it transitions to a northern latitude low, will slam into Cape Breton, Nova Scotia, and Newfoundland on Friday night and Saturday with hurricane-force wind gusts along with some storm surge. There will be damage for our friends in the Canadian Maritimes.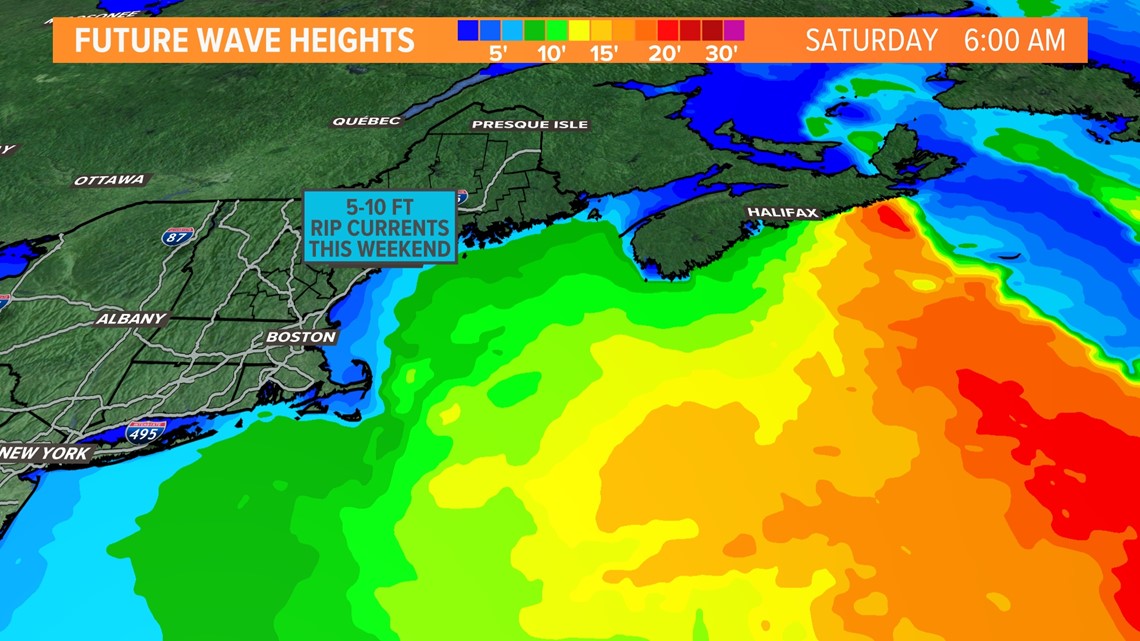 Compared to Nova Scotia and Newfoundland, our issues will seem minor. Large waves and beach breakers are expected Friday and through the weekend. If you are doing some late-season boating, you may want to think twice if you are not experienced. If you go to the rocks and beaches to check out the surf, stay far back and watch out for rogue waves.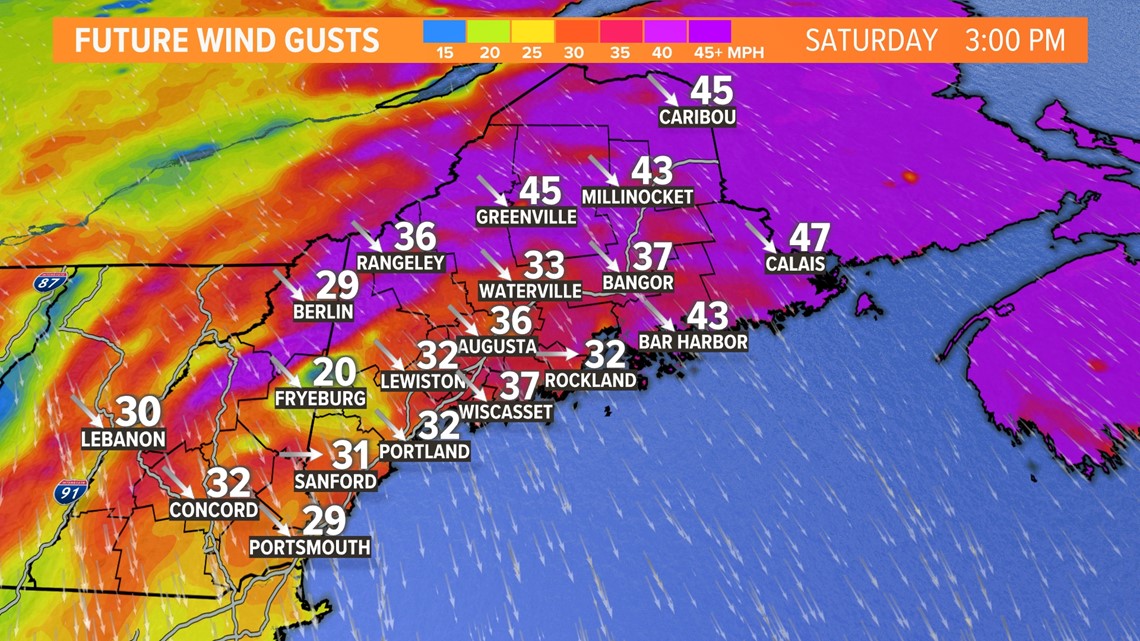 Most of us will notice the wind. The transitioning hurricane will interact with strong high pressure to our west over the Great Lakes and Ohio Valley. The pressure gradient will be large, creating a stiff northerly breeze. The wind will pick up Friday with gusts in the 30s throughout the day. The wind will peak late Friday night and Saturday with gusts over 40 miles per hour in eastern and northern Maine. A few isolated outages will be possible because leaves are still on the trees. The mountain tops and hills in western Maine and the Central Highlands will also experience gusts over 40 miles per hour. If you are thinking of hiking, you may want to adjust your plans.