MAINE, USA — Spring will be in the air and chunks of snow will melt away early this week with above average temperatures. Highs today make to 50 and mid 40s are expected tomorrow. But the overall trend is heading down and by the weekend mid-Winter cold will be back.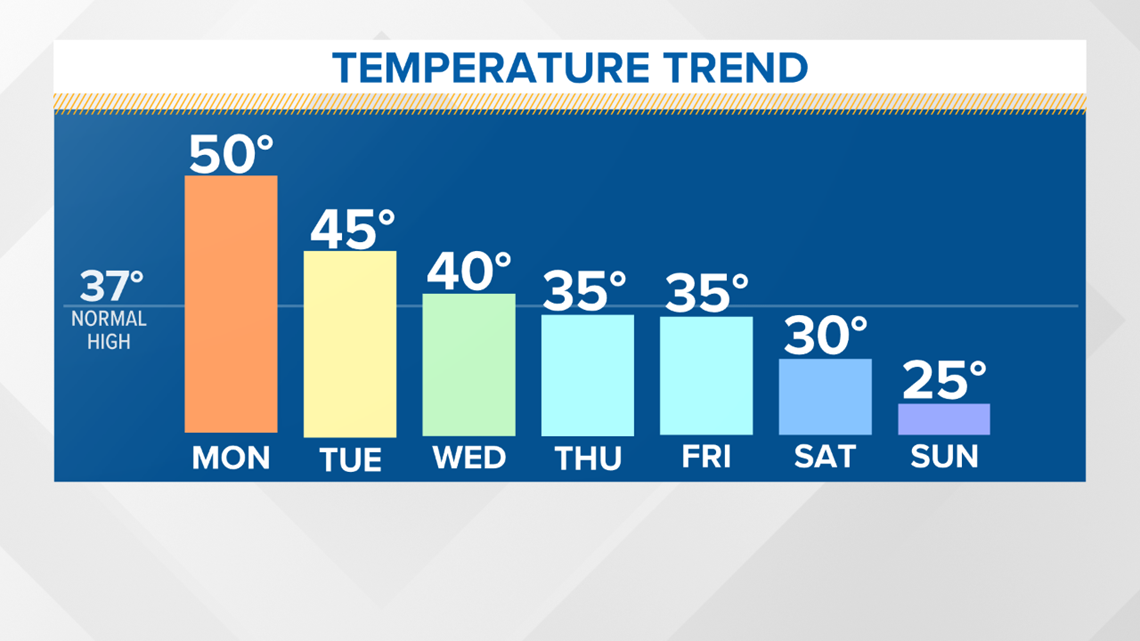 While the warmer temps are nice, my interest spikes later this week with the arrival of the next storm. Low pressure will track to our west, reform along the Maine Coast, then north to the Maritimes. The secondary formation won't happen early enough or south enough to prevent the flow of mild air, rain and mixing will once again dominate.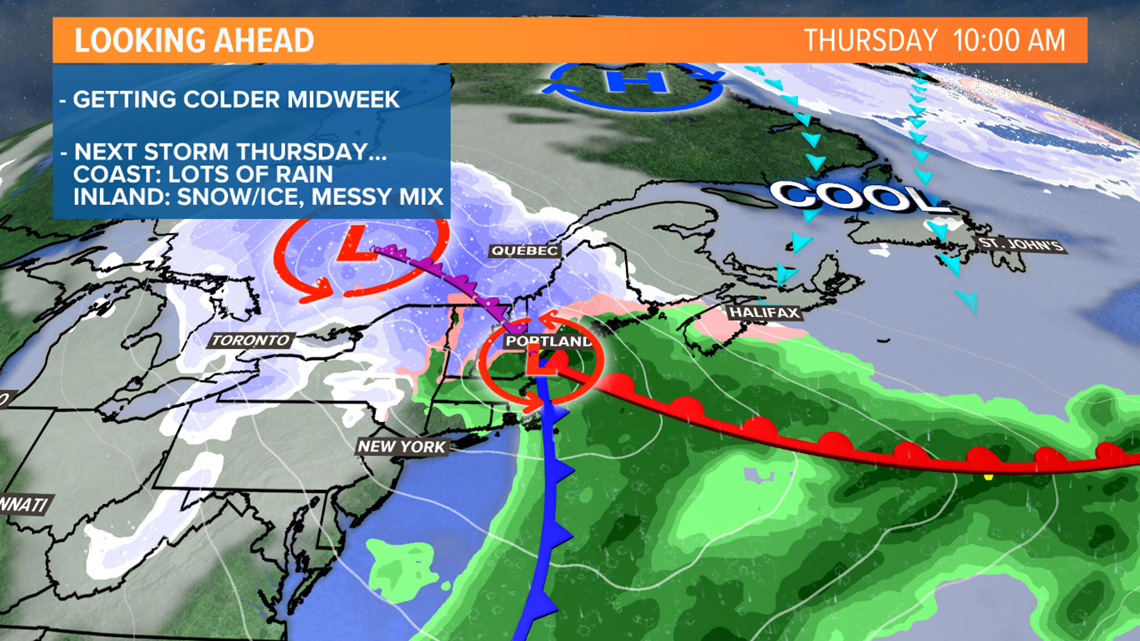 Sprinkles and flurries may fall as early as Wednesday morning, but the steady precipitation won't begin falling until later Wednesday night. It will continue through the Thursday morning commute, then taper Thursday afternoon. It's looking like a solid snow thump for Northern Maine and the mountains. Along the coast, soaking rain will be the big player. In the middle, a mix of wet snow, sleet and maybe some rain too.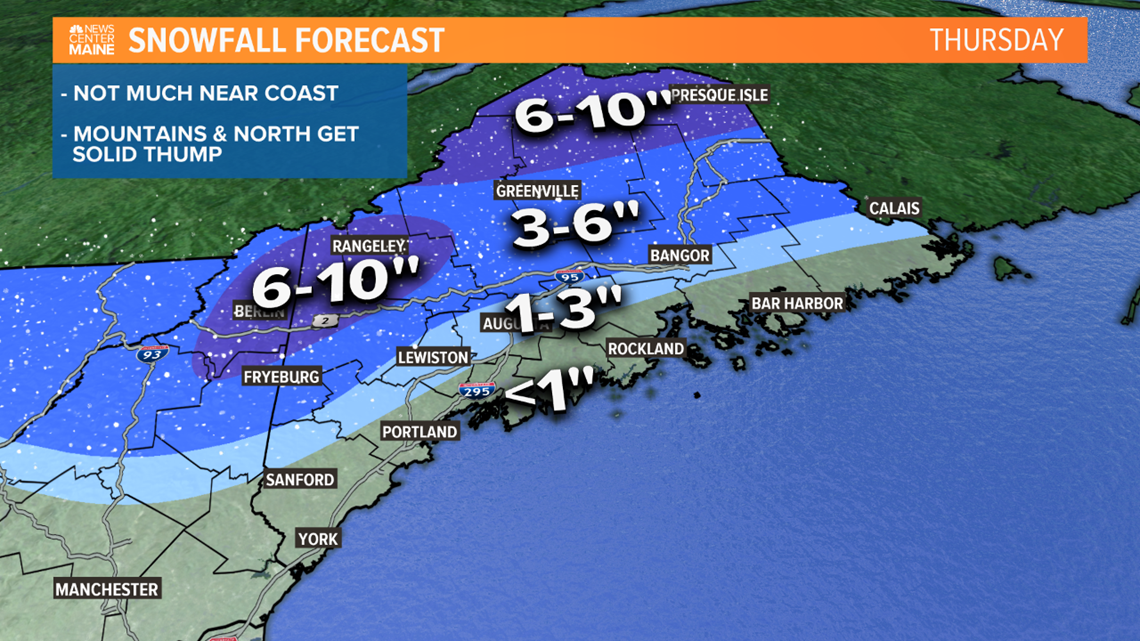 It's way early, so keep checking back for updates.