PORTLAND, Maine — October has been tame and warm so far, but some big changes are ahead this week.
Maine will be on the cool side of a warm front Monday. Showers move in during the morning, steadiest in southern Maine. It will be cold enough in the higher elevations of New Hampshire and western Maine for snow to mix in. The Presidentials are likely to pick up a couple slushy inches of snow Monday morning.
The afternoon will remain cloudy, chilly and damp, but the rain will become more periodic, tapering to mist and drizzle.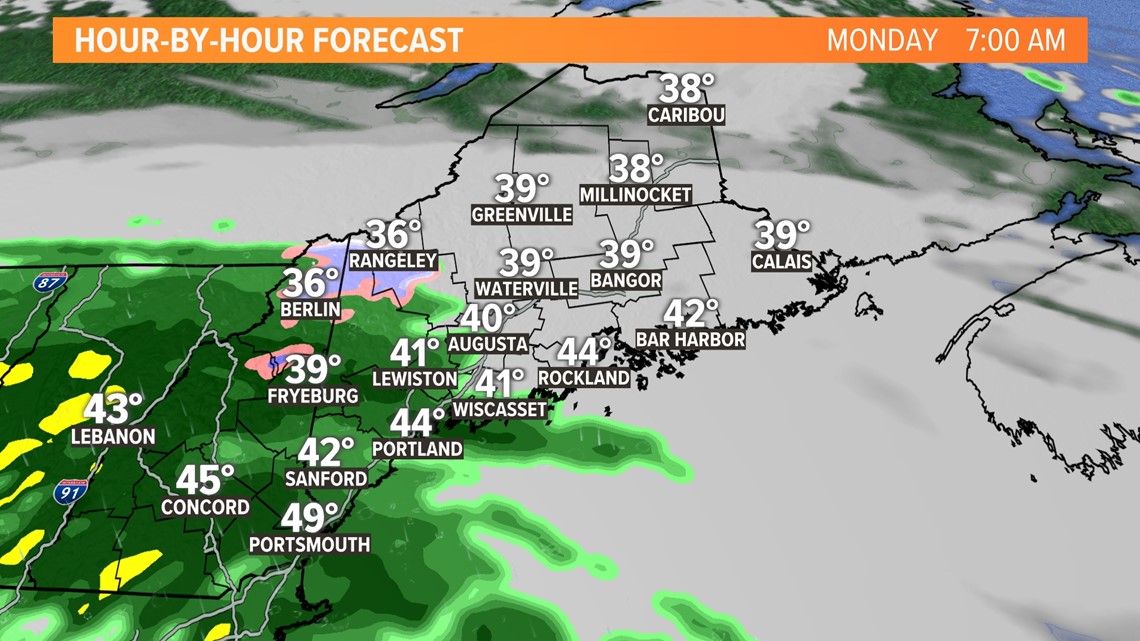 Temperatures will only be in the 40s, so it will be the chilliest day of the season so far.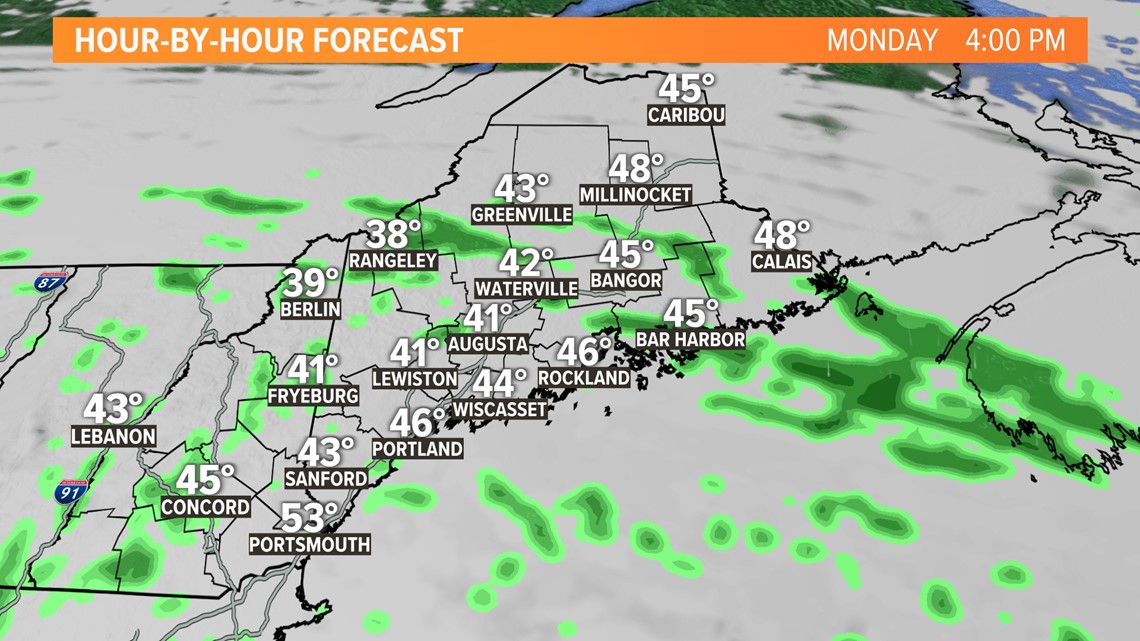 From there, the stakes in the forecast become higher.
A stronger nor'easter will be forming south of Long Island Tuesday morning. Even though we're two days out, there are still some small but crucial differences that need to be worked out.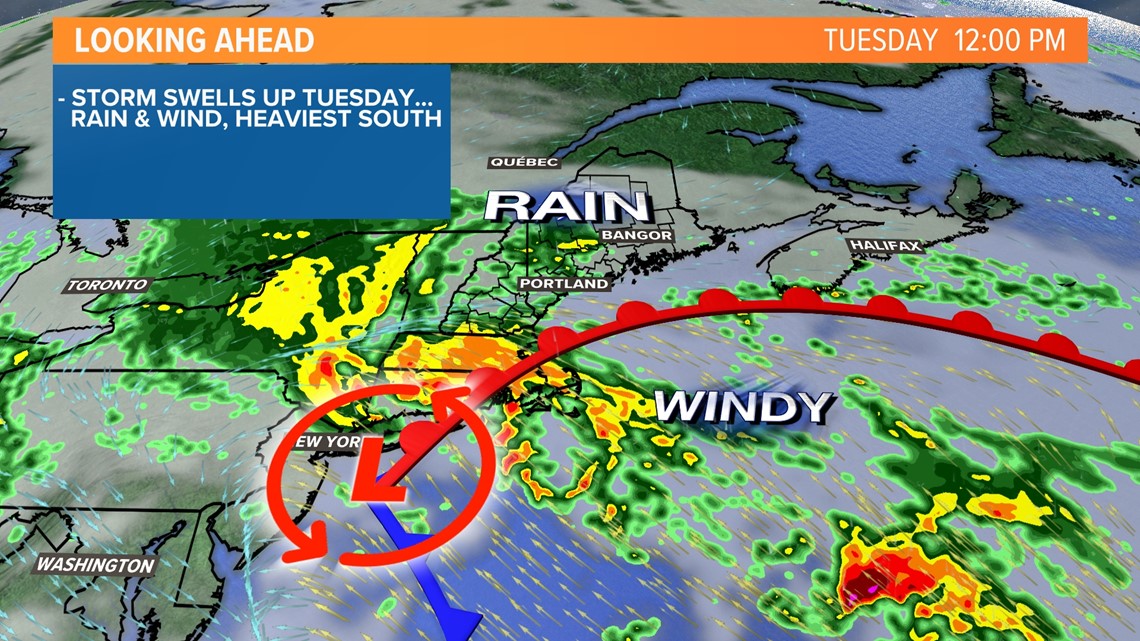 The European model is farther north with the storm, the American GFS model is farther south. Both models suggest the storm will be strong.
But for Maine, the difference in track is important for two reasons: 1) the amount of rain, 2) the strength of the wind.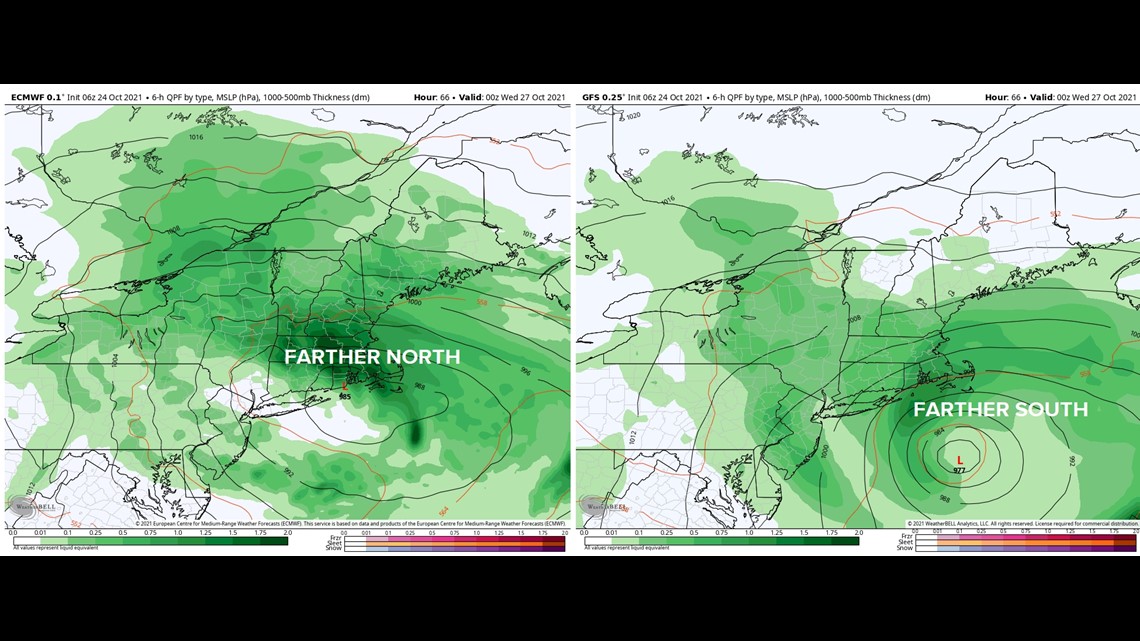 I tend to think the truth may be in the middle. Perhaps the European model is a bit too amplified and the GFS is too far south. The Gulf of Maine and Atlantic sea surface temperatures are well above average for this time of year, which may help fuel the storm.
Another factor to consider is there will be an area of high pressure north of Maine. This will create a pressure gradient, resulting in a gusty northeast wind. It also means there will probably be drier air over northern Maine, limiting the amount of rain there.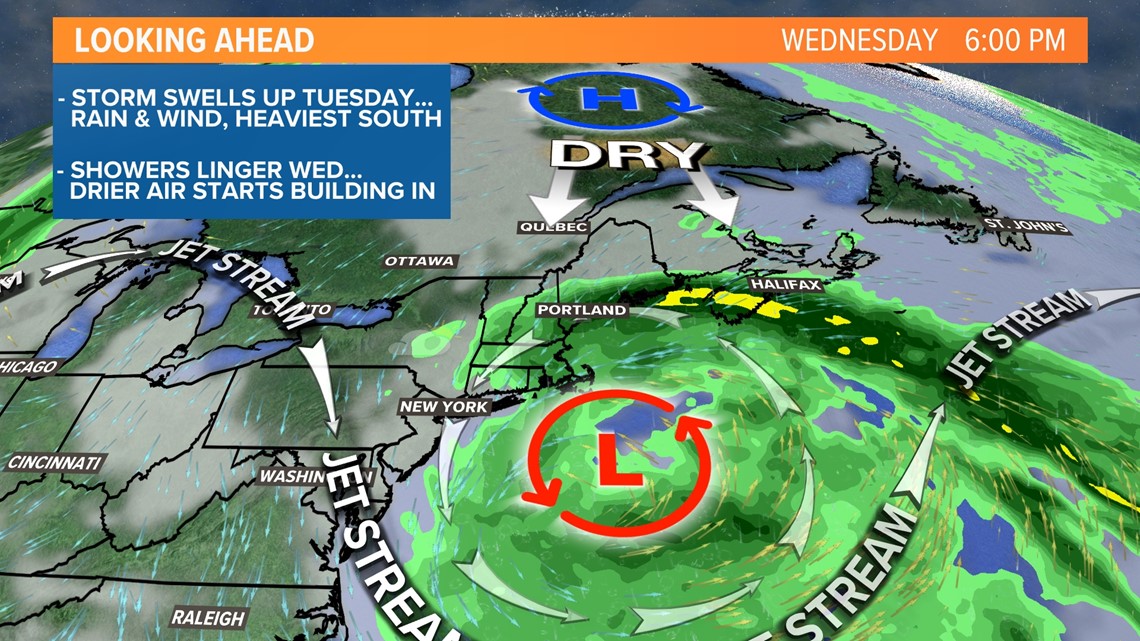 So, the bottom line is this: The highest impacts from this storm are likely to be in southern Maine, New Hampshire and southern New England, where at least 3-5" of rain is possible. If the farther north European model track verifies though, more of Maine would get into this heavier rain.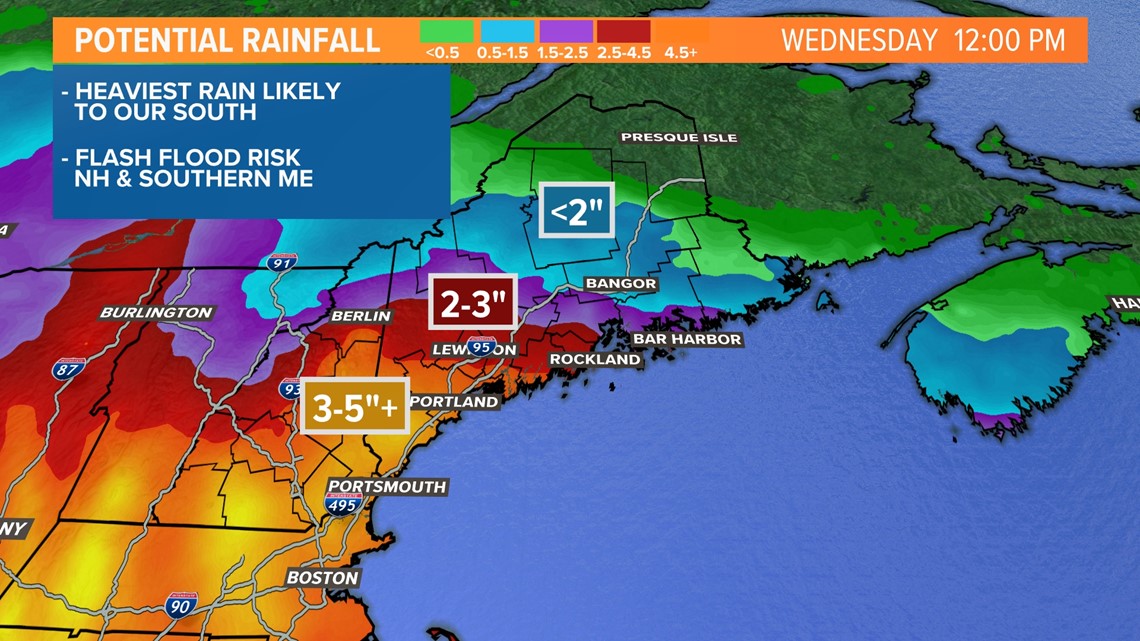 The strongest wind gusts are likely to be Tuesday night into Wednesday morning. I think it's reasonable to expect 40 MPH gusts along the Maine coast, and gusts to 50 MPH on the NH seacoast and perhaps in York County.
Stronger gusts can't be ruled out either.
With a saturated ground and leaves on the trees, power outages are possible and would definitely become a problem if gusts to 50 MPH verify.
Farther inland and north, the wind should be less of an issue.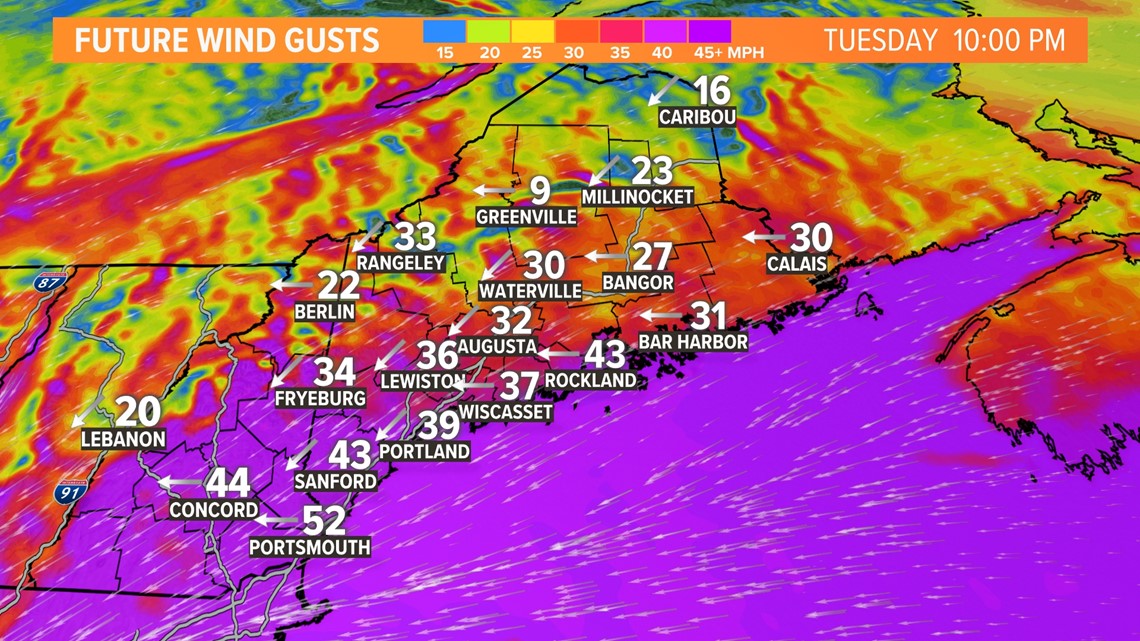 All of this is to say there's still a decent amount of uncertainty in the details of this forecast.
Check in with Mike tonight and all of us tomorrow for more.