MAINE, USA — It's been a snoozefest around here the last couple of weeks. Storms have been hard to come by. For a weatherman, it's been kinda boring. Well, Mother Nature is about to spice things up again with a one-two storm punch to wrap up the workweek.
The next couple of days will be relatively mild, but fresh Arctic air will pour back into Maine Wednesday and Wednesday night.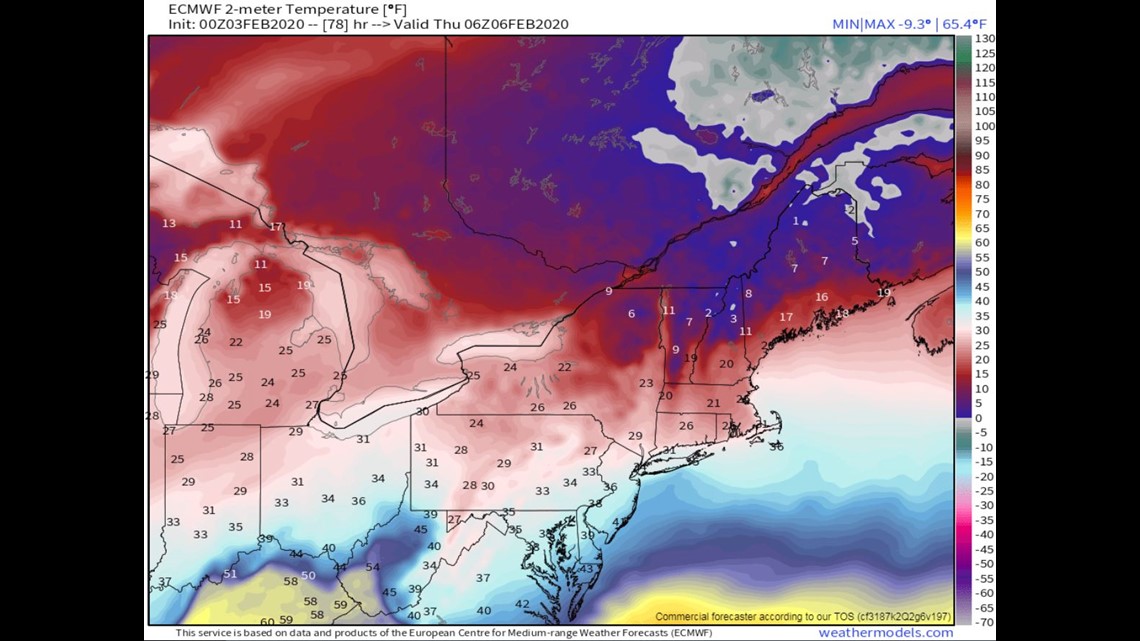 A trough will dig into the Central Plains opening up the Gulf of Mexico for business. Moisture will flow north up the Eastern Seaboard. With deep cold air over Maine, expect snow to break out around dawn Thursday morning. The first wave of moisture doesn't look intense. Snow amounts will be manageable, like a few inches. But, it should have a huge impact on the morning commute and delays or cancellations are likely.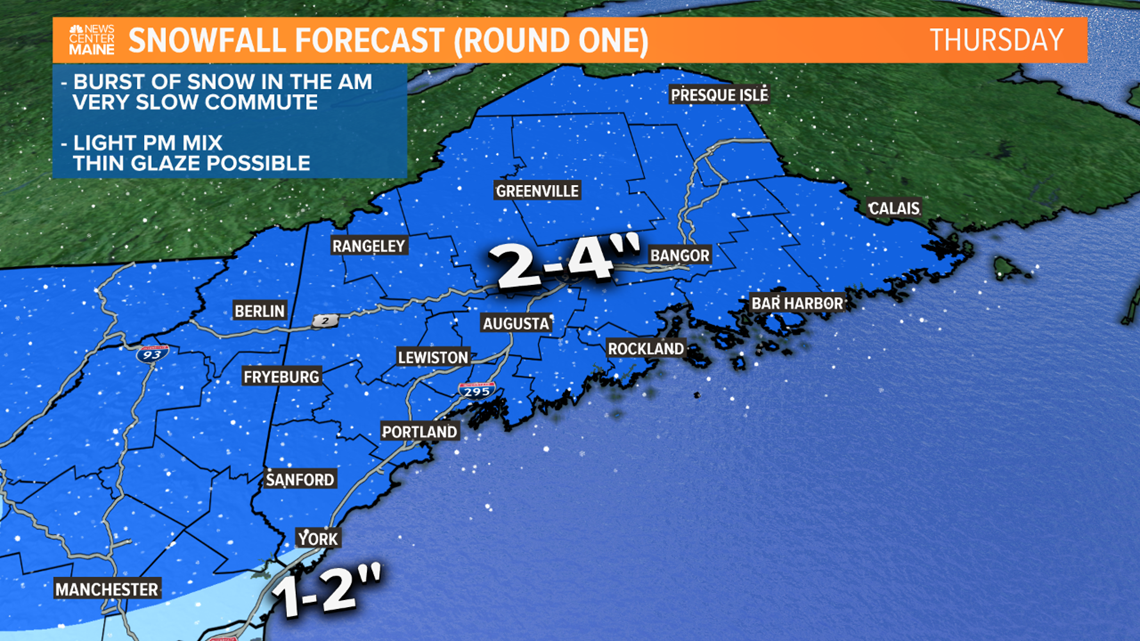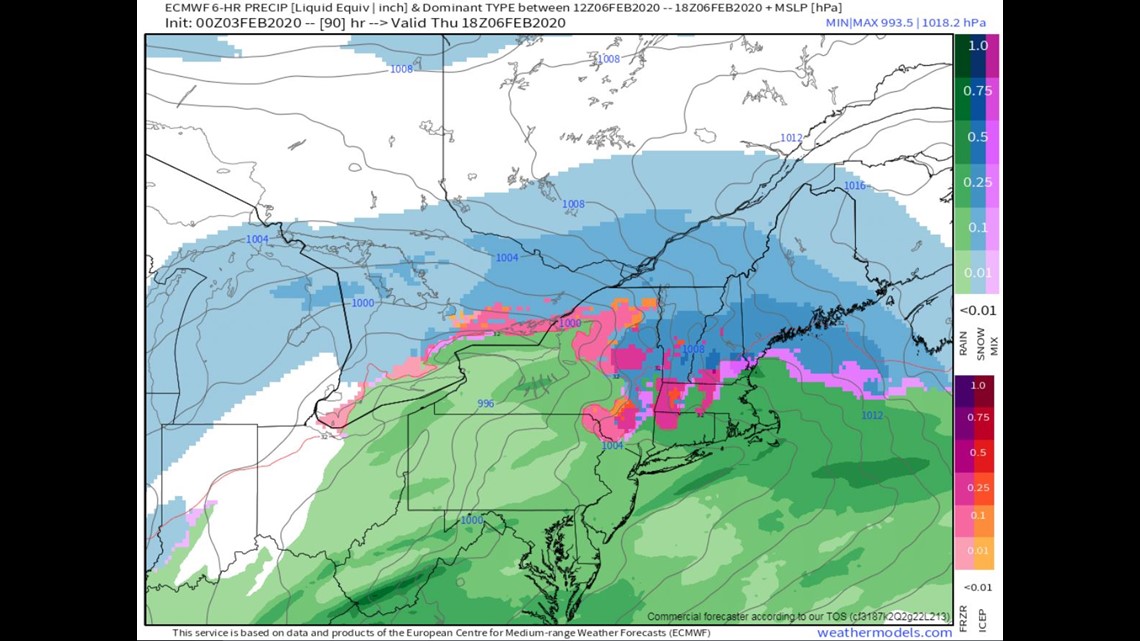 The locking high will drift east during the course of the day allowing for milder air to work in. It will gradually chip away at the Arctic air resulting in a mix to ice and even some plain rain along the coast during the afternoon.
Precip will taper off and be very light through the evening and overnight, but the second wave of moisture rolls in early Friday morning with the surface low. The track of the low is still in question and will dictate rain, snow or ice on Friday. As of now, I favor a track along the coast where rain and mixed precip will fall but inland areas will see more significant ice and snow Friday morning.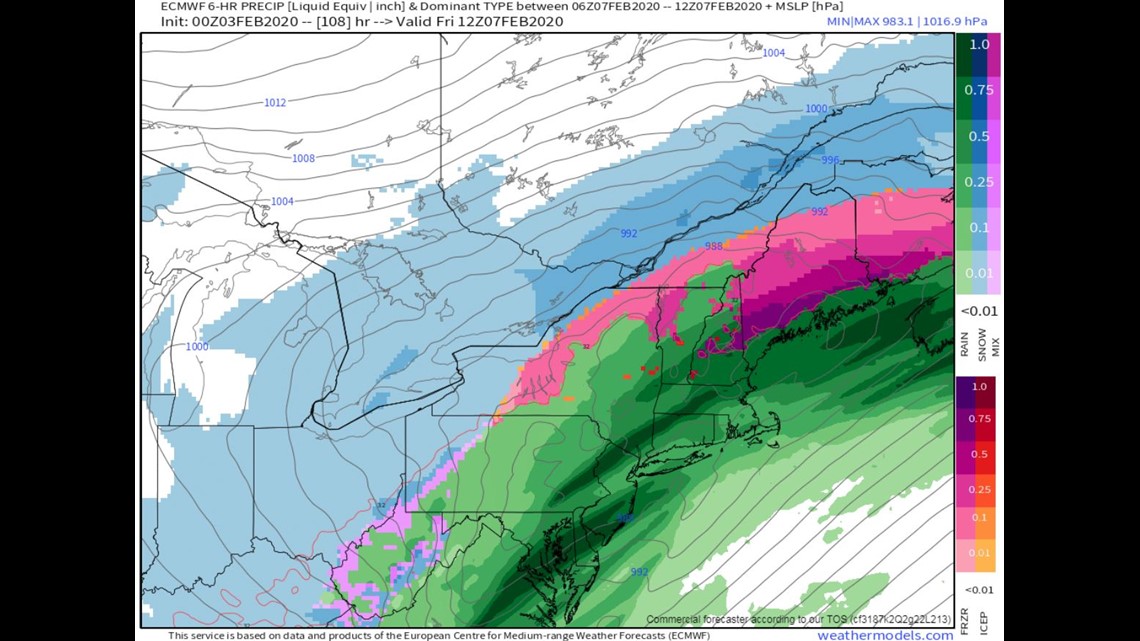 The surface low will slide by in the afternoon, dragging colder air back down to the coast. With the atmosphere chilling down, a change from ice and rain to ice and snow is likely with several inches of accumulation possible, especially over the interior.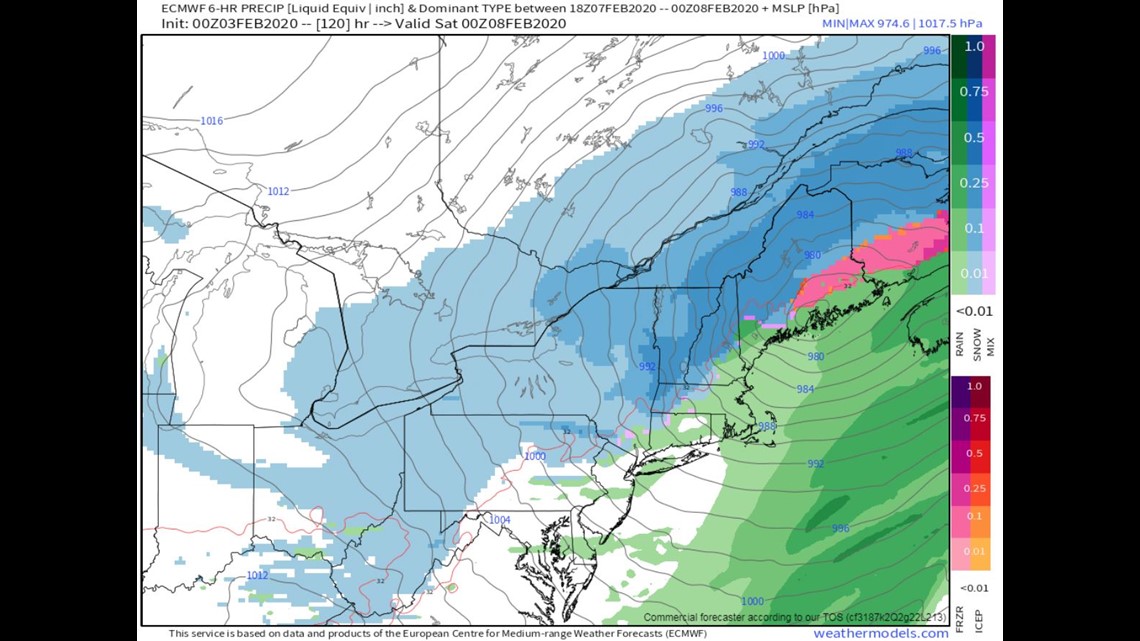 The storm will depart Friday evening leaving us with a quiet weekend. There's clearly lots to follow here. So keep checking back for updates.