MAINE, USA — It's not the best if you've been on vacation at any point in the last few weeks, but the weather pattern has reversed course and rainfall deficits are being made up in a hurry.
From mid May through mid June, the storm track shifted away from northern New England, with very little rain falling over a period of nearly 40 days from May 16 to almost the end of June. The lack of rain came at a crucial time, just as the growing season was getting into full swing.
During this time, Portland and Augusta only recorded around 2.5 inches of rain. Bangor and Caribou tallied only about 2.9 inches of rain, well below normal.
Clearly, things have changed since. There has been pretty widespread drought relief in central and southern Maine. At this time, drought conditions where they exist, are most noticeable in stream flows, soil moisture, and groundwater levels. Some areas have seen improvement in all of these indicators.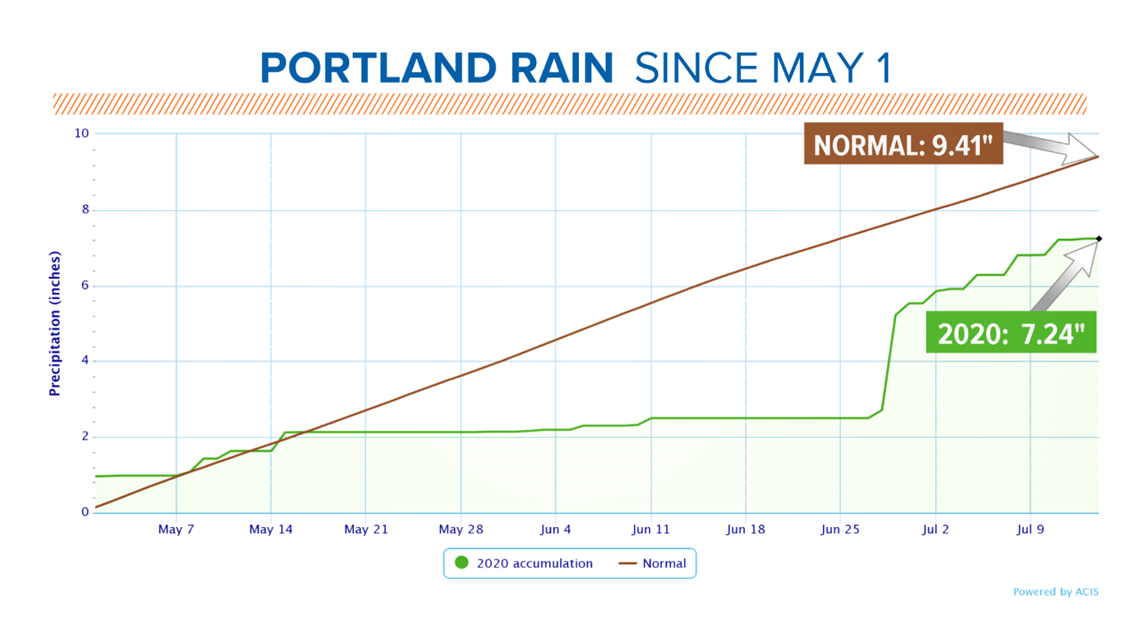 Since June 15, Portland and Augusta have seen around 4.7 inches of rain; Bangor around 3.3 inches. The one exception is Aroostook County. Caribou has only picked up 1.8 inches of rain. More is certainly needed.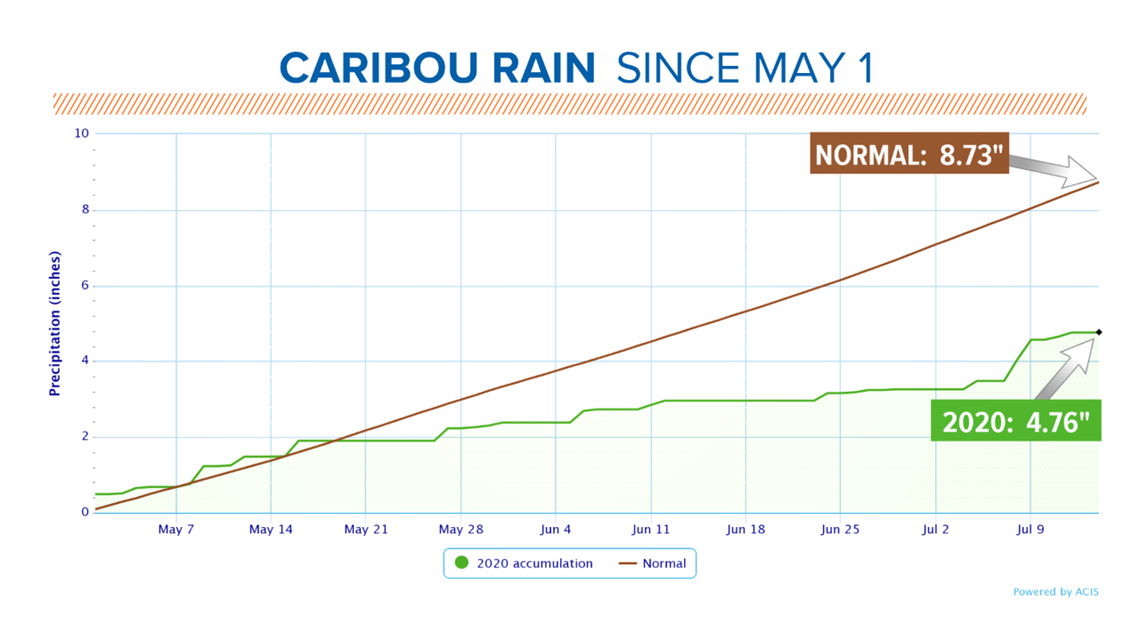 We're not completely out of the woods, but it can be much more difficult to get out of a drought that starts early in the summer. It looks like the somewhat wet pattern will continue going forward, so hopefully we will continue to avoid big issues.