PORTLAND, Maine — It's been an incredible stretch of weather lately, but it's about to end.
A strong cold front will slice through Maine Friday afternoon terminating the summery vibe. Along the front, there will be heavier showers and some thunderstorms. Torrential rain will be the biggest threat, and there may be some temporary drainage issues. Be sure to slow down if driving in any downpours.
The wind will freshen up out of the northeast Friday afternoon, too. A dramatic temperature drop is expected, from the 80s to the 60s by the end of the day. Enjoy today's warmth. We may not see 70 degrees again for over a week.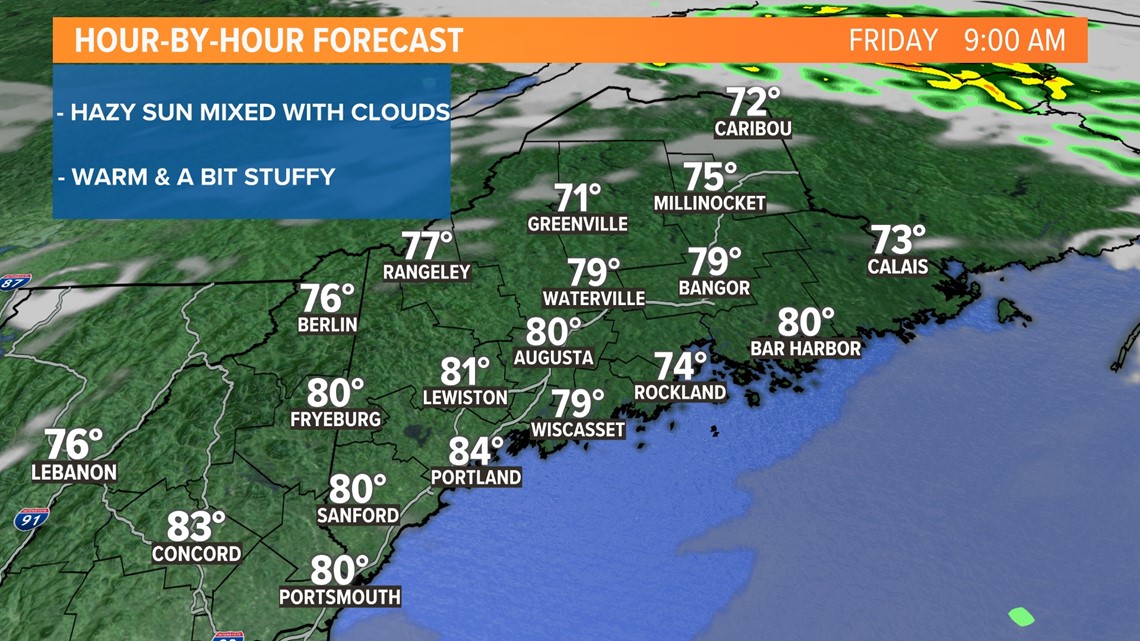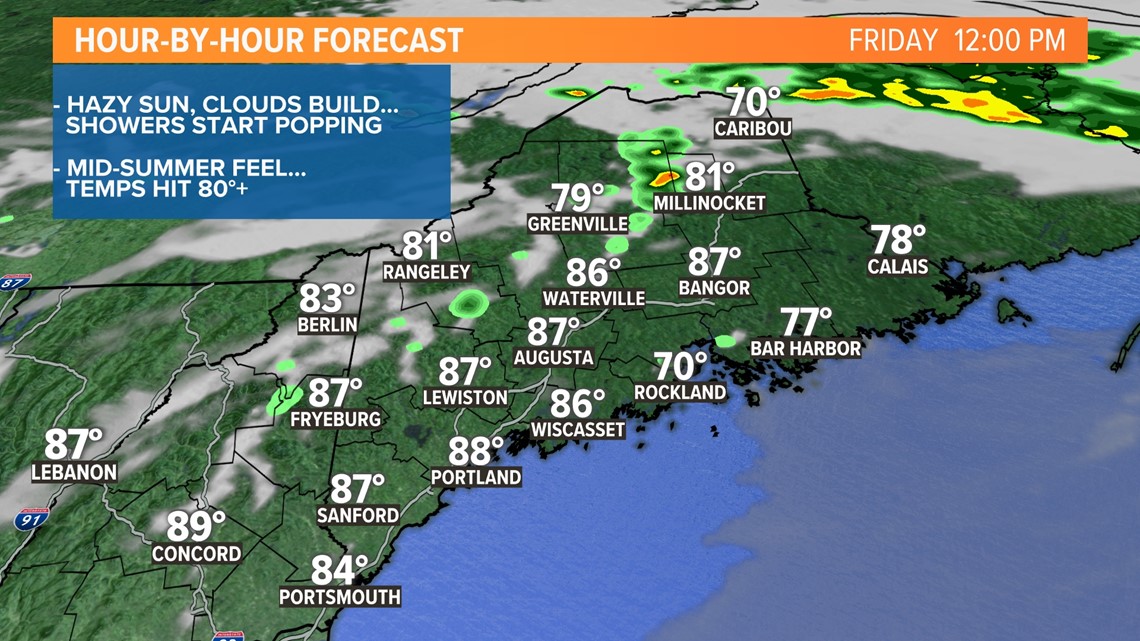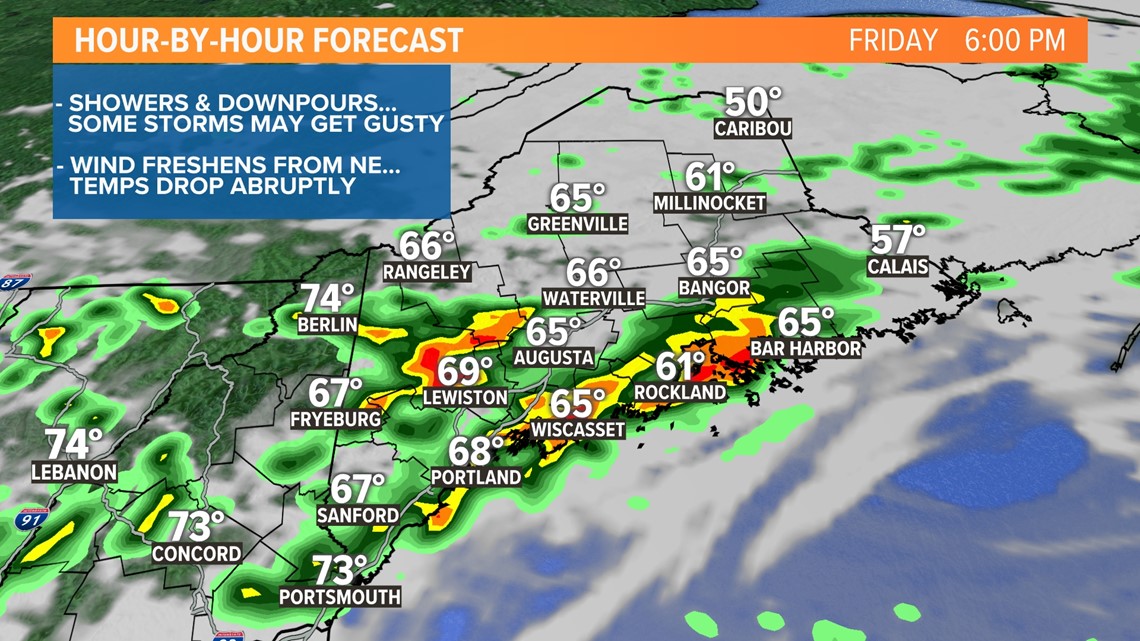 The cool air will remain with us all weekend and most of next week. Temperatures will be well below normal, at times struggling to get to 60.
Low pressure will develop along the front, get trapped by the jetstream, and stall in the Gulf of Maine over the weekend. This will keep a shower risk going, especially along the coast. I do anticipate a lot of rain-free hours, certainly not a washout. But if you live near the coast be prepared to dodge some raindrops.