MAINE, USA — As expected, Round 1 of this storm was localized to extreme southern Maine. Some spots in York County hit over 6" with the warm air advection thump last evening. Meanwhile, the rest of Maine is like:
If it hasn't yet, not to fear, your snow is on the way. It's already beginning to fill in near the coast as the result of a deepening low pressure system way to our south: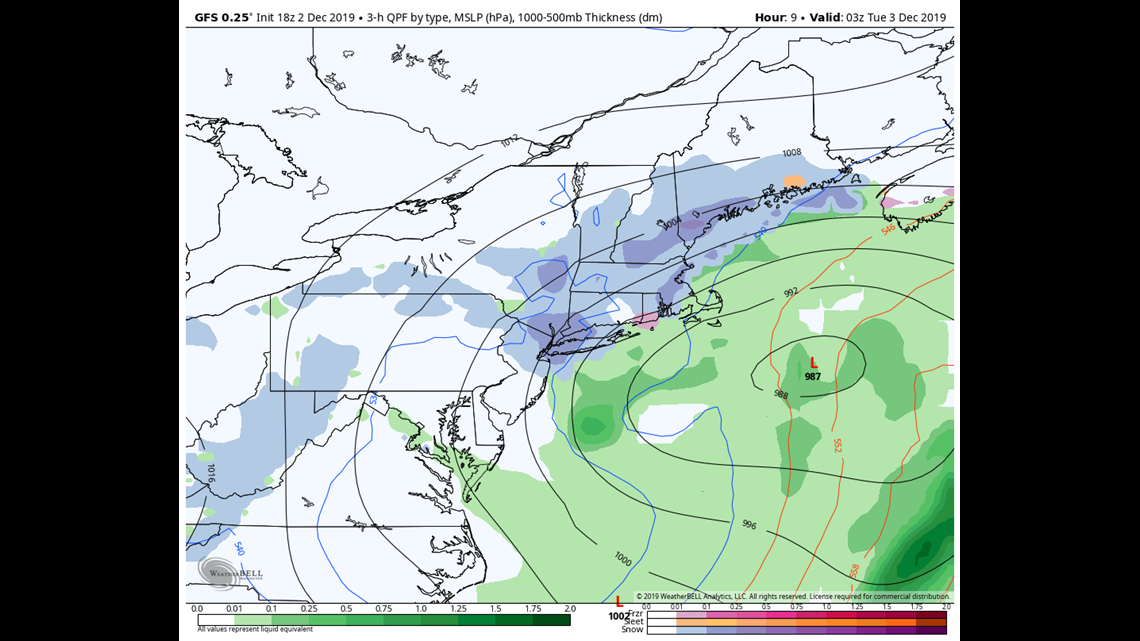 That low had looked wimpy and baggy as of last week, but the models started to make more sense over the weekend. They are now delivering the snow via a rapidly strengthening low (not a "Bomb Cyclone." Because that's not a real thing and it's dumb), with strong dynamics.
Still by morning the snow is largely heaviest along the coast: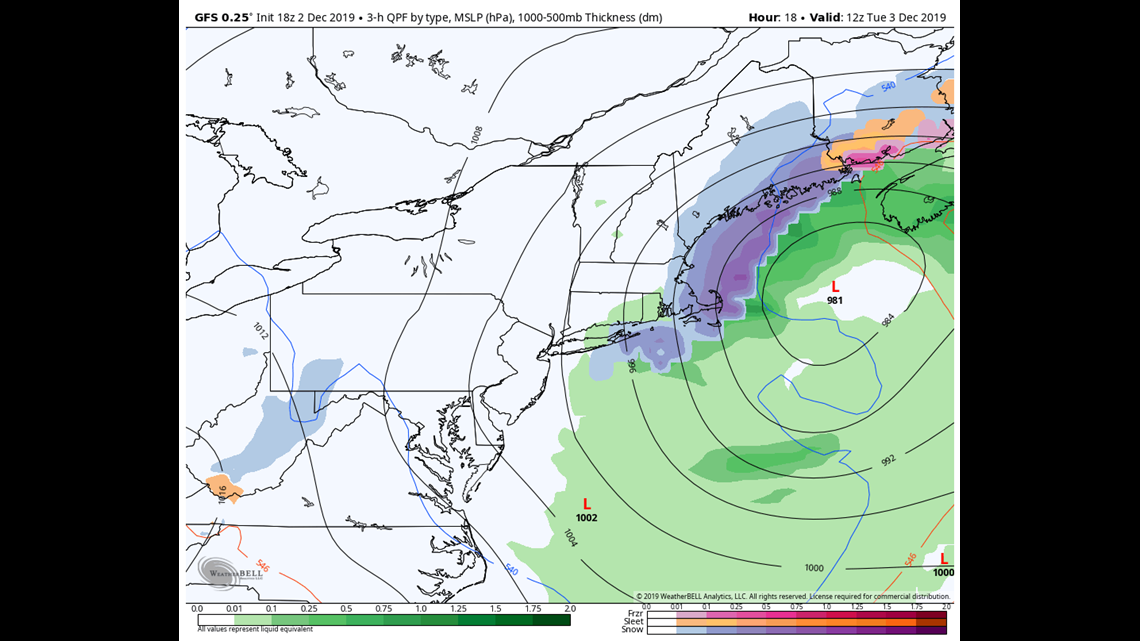 But that heavy band lurking offshore is the key to the whole forecast. It's called a deformation zone band and it absolutely thumps snow in these things. Usually 1-2" an hour.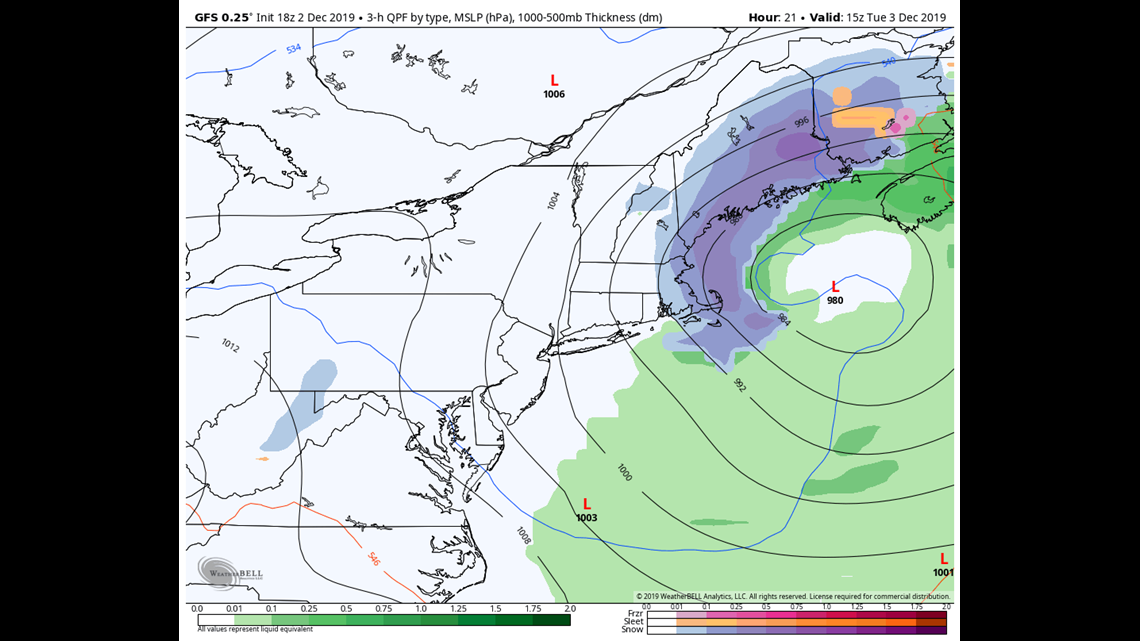 That deformation zone band is onshore by late tomorrow morning. The rub: The models still disagree on the exact placement of it.
Just look at the difference in placement between the GFS and the EURO: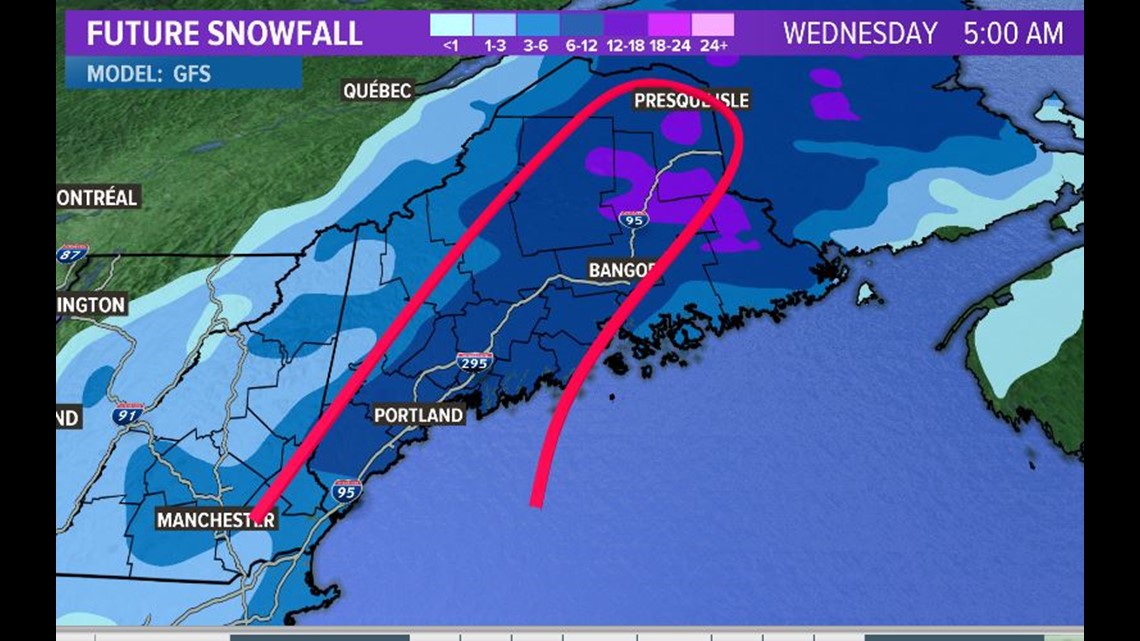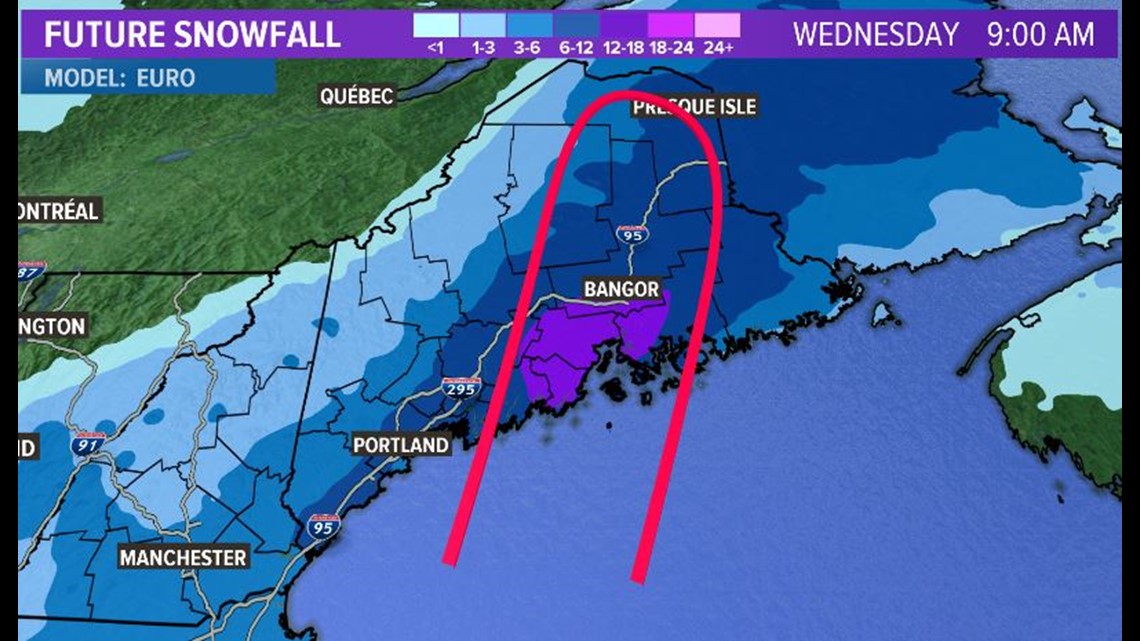 (You know what? Grow up.)

It's unusual, but I'm leaning AWAY from the EURO this time. I don't see any reason the heaviest band will set up that far East based on the position of the low and where it will be strengthening in the Gulf.
So, our map basically stands.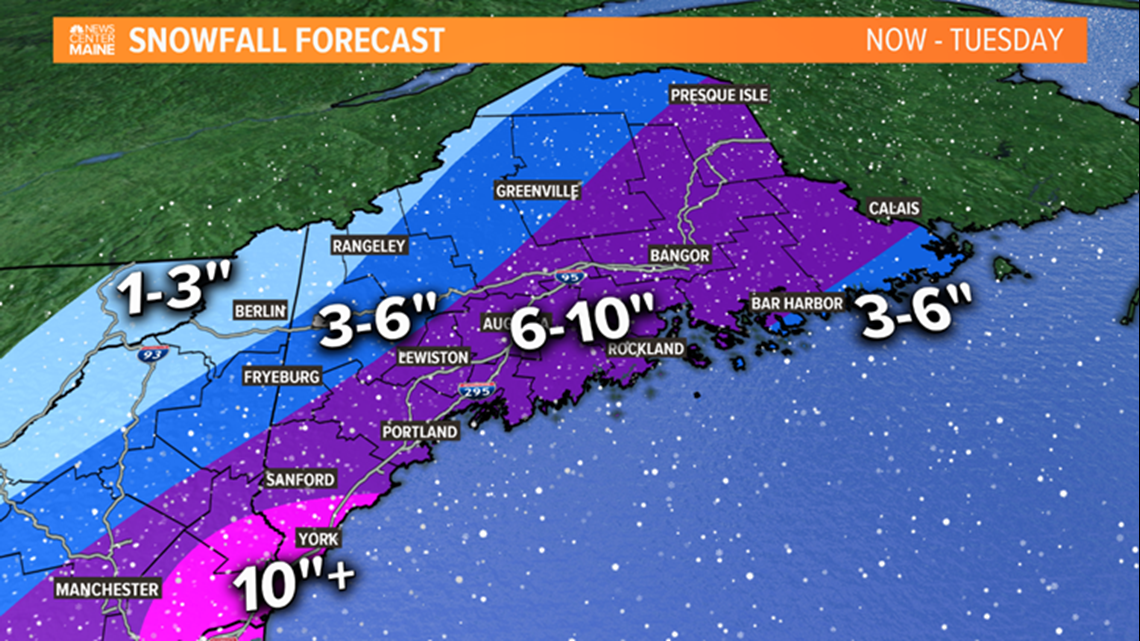 See you tomorrow in Stormy. Don't worry, I won't utter the phrase "the roads are greasy" even one time.