MAINE, USA — It may be the time to add another layer to your wardrobe because it's going to feel even colder! Brrrrrr...
High temperatures will drop into the 30s over the next few days before "warming" back up midweek.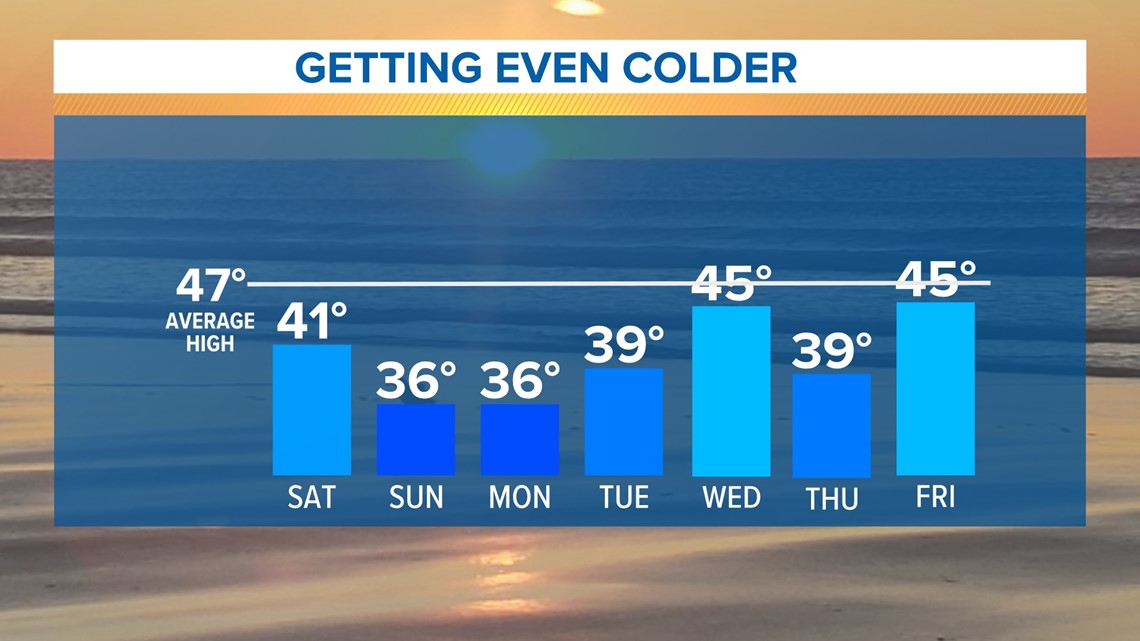 Wind speeds will do the opposite and pick up on Sunday and Monday.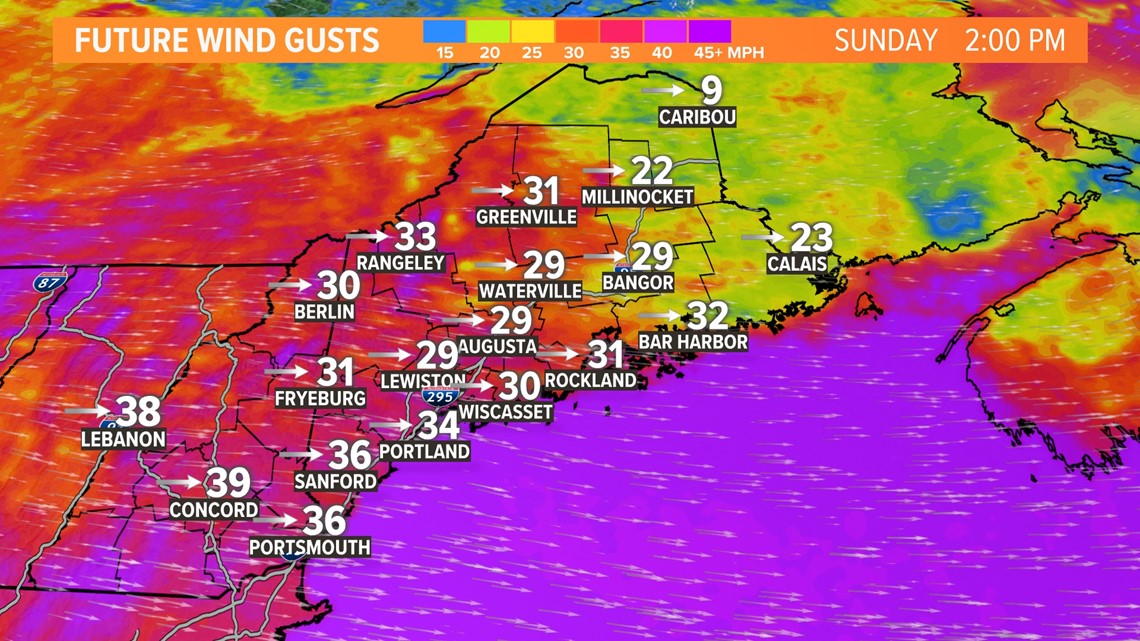 These winds could cause power outages around the state and lower your visibility.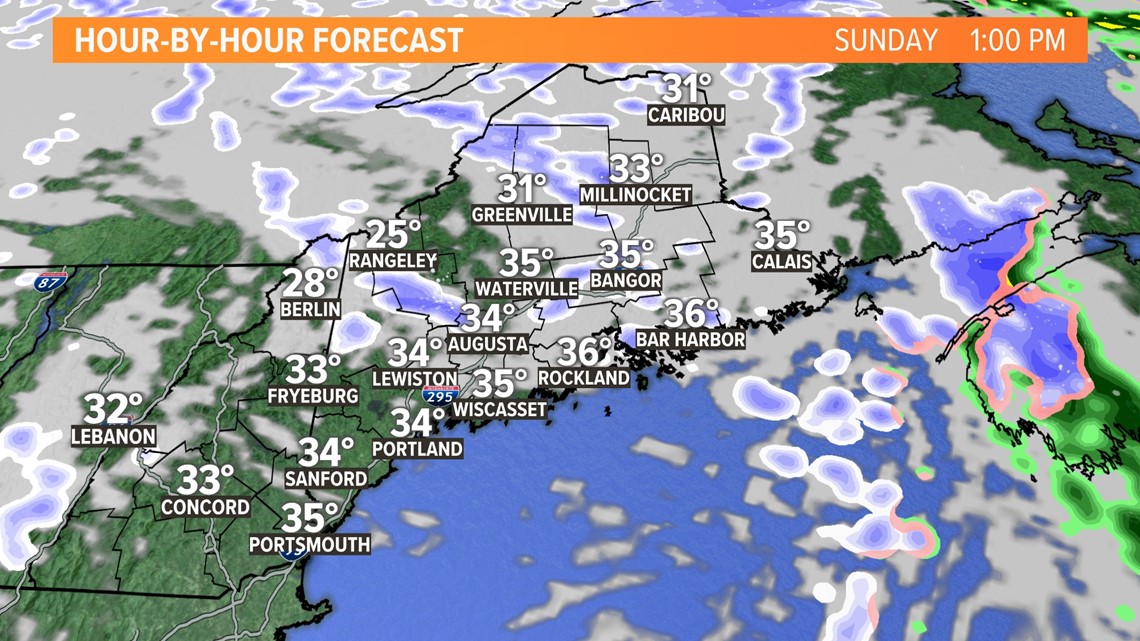 Snow flurries are forecast for Sunday, so combining the two could make it tough to see ahead on the roadways.
One thing that we will feel is the even colder wind chill temps.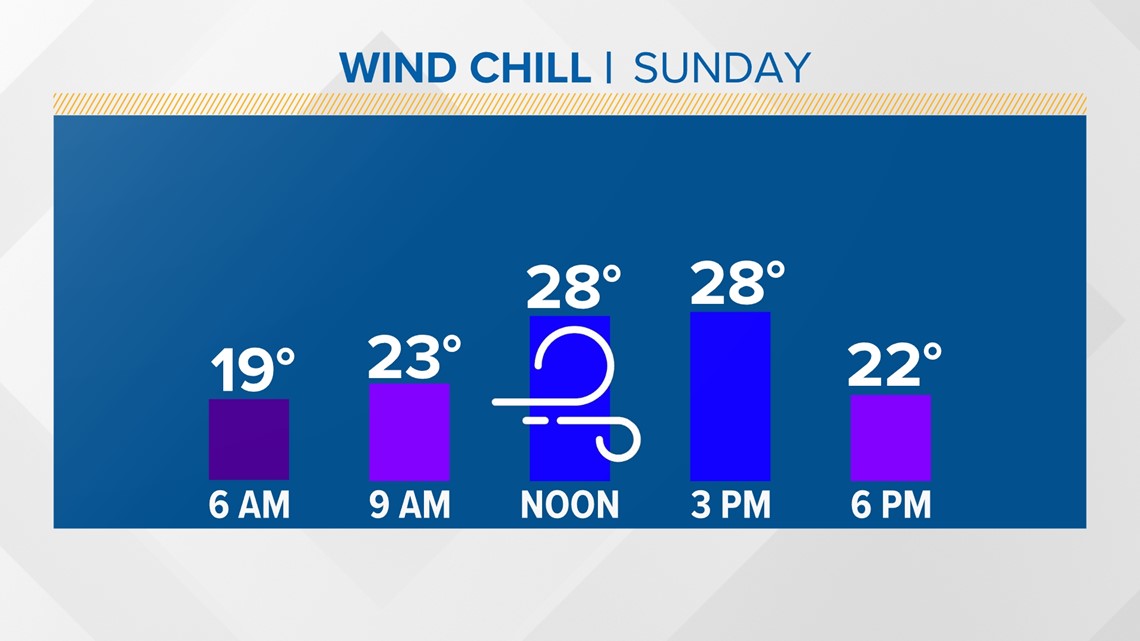 Temperatures drop on Sunday and Monday in addition to the gusty winds. That means our wind chill temperatures will also decrease. The start of the week will feel like the temperatures are in the teens and 20s through the day.
The reason the winds make temperatures feel even colder is that our bodies are unable to keep themselves insulated.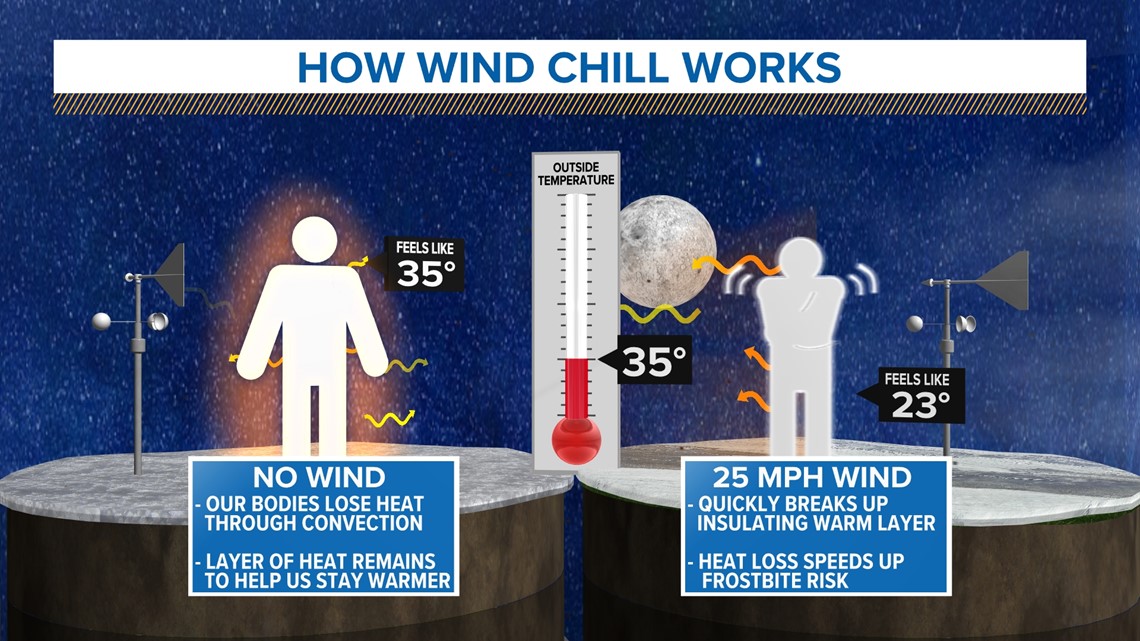 When the wind picks up, it blows that warm layer of heat away from our bodies. This allows the cooler air to reach our bodies, making it feel even colder when outside.