MAINE, USA — Arctic front Monday. Wicked cold Tuesday. Hang on...my fingers are freezing up just looking at the forecast wind chills.
I guess this March will really live up to the saying, "in like a lion!"
Given the relatively quiet stretch of weather from the end of December through the beginning of February, Maine did not really see much in the way of impressive cold.
In fact, Portland only fell below zero once.
Even in the mountains and through the County, the cold snaps have been pretty short and not remarkable. Only a handful of days featured wind chills in the 20 below or colder range.
That's going to change Tuesday.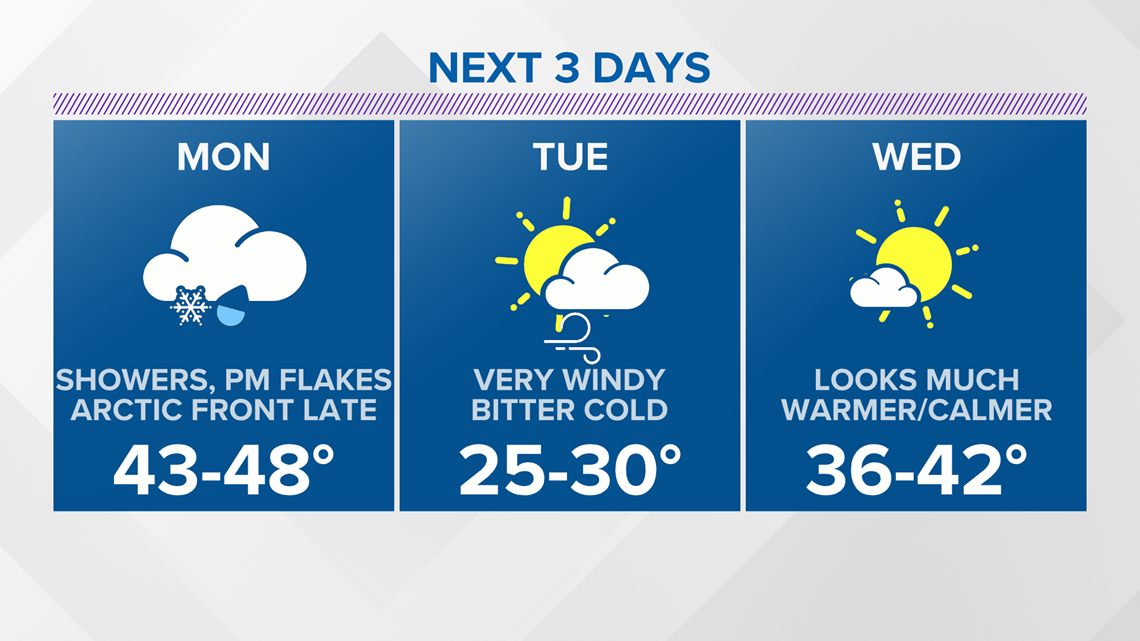 Monday begins with rain showers at the coastline and in central Maine.
Snow showers are expected in the western mountains and through northern Maine.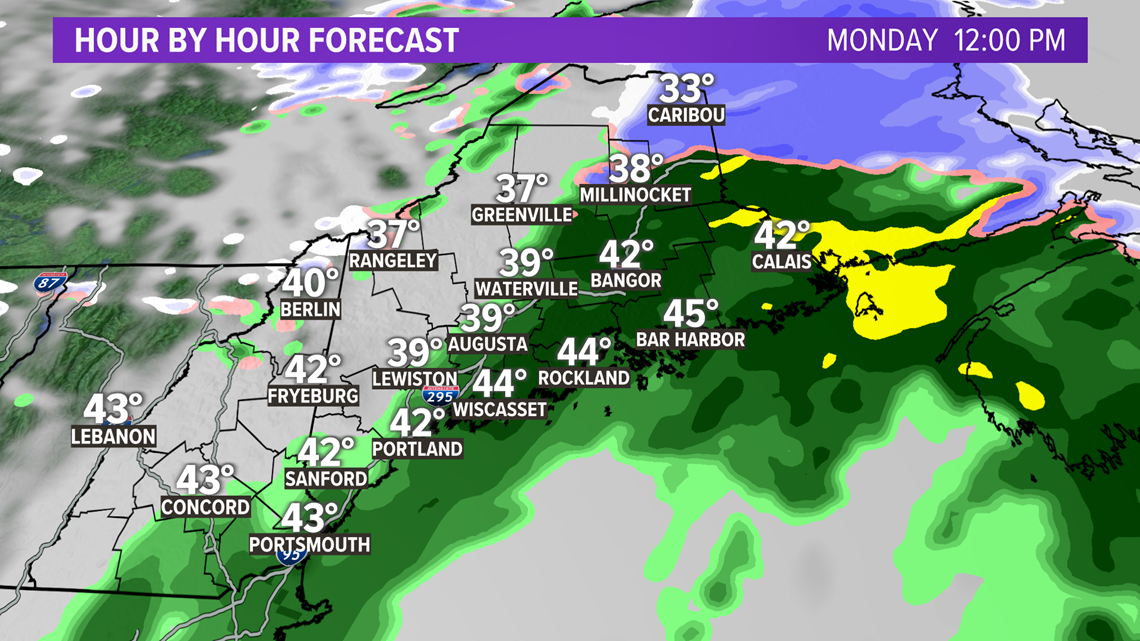 By the early afternoon, the steadier precip breaks up and becomes more like isolated to scattered showers.
A few breaks of sun are even possible before things get cold.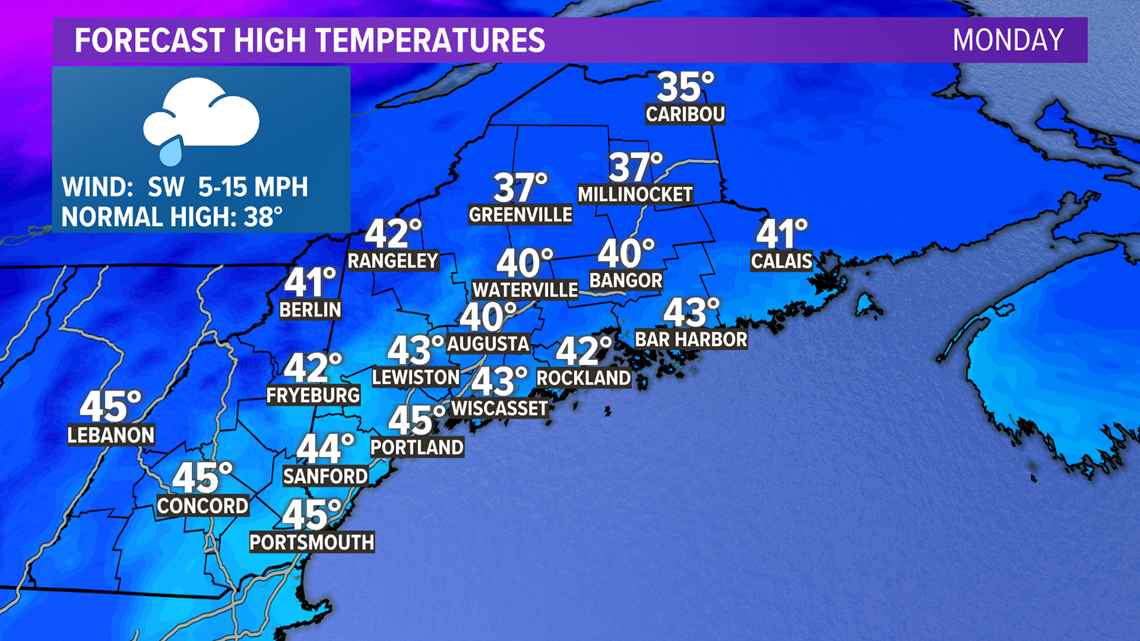 High temperatures Monday top out for most in the 40s, ahead of the Arctic front.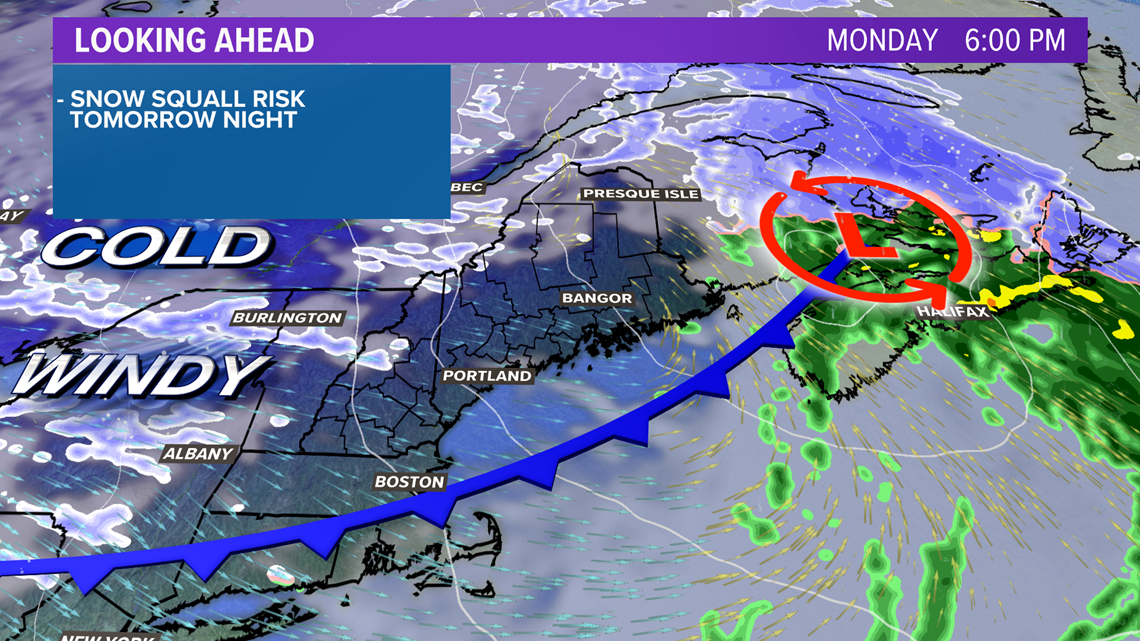 The front passes through Monday evening. Along it, snow squalls will likely form in the mountains.
These will drop visibility quickly and coat roadways. Expect difficult travel and rapidly changing conditions in western Maine Monday evening.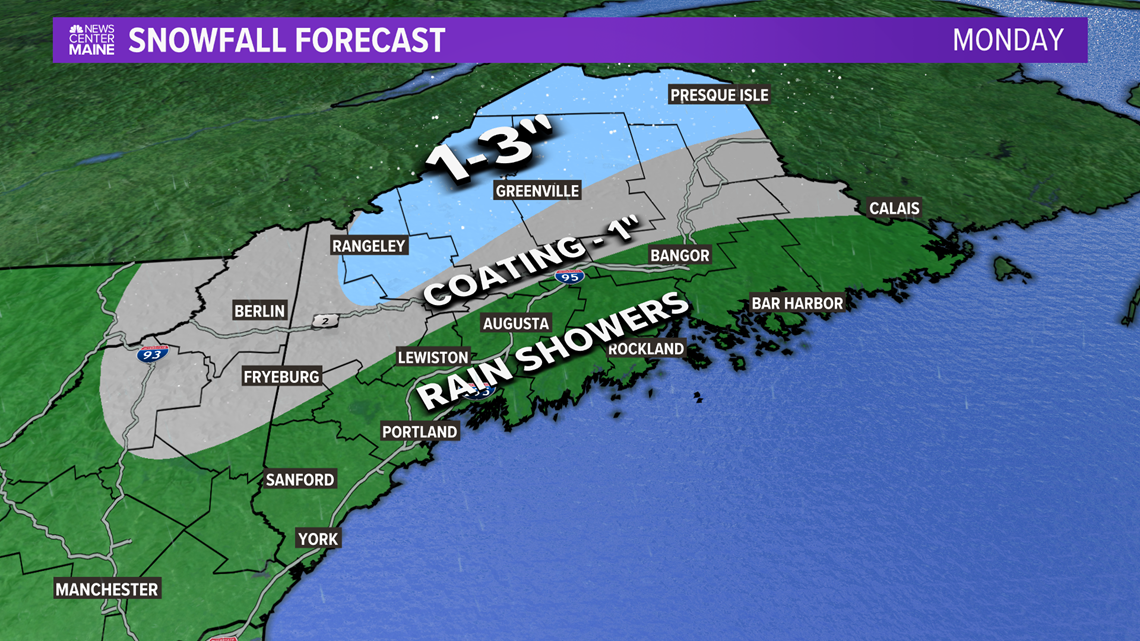 Snow totals are not going to be impressive, though. Through the evening, expect only about 1-3" across the higher peaks and into the County.
After the front moves through, the temperatures are going to drop like a brick.
By Tuesday morning, air temperatures will be in the single digits for most inland and low teens at the coastline. Factor in the wind, it will be even colder.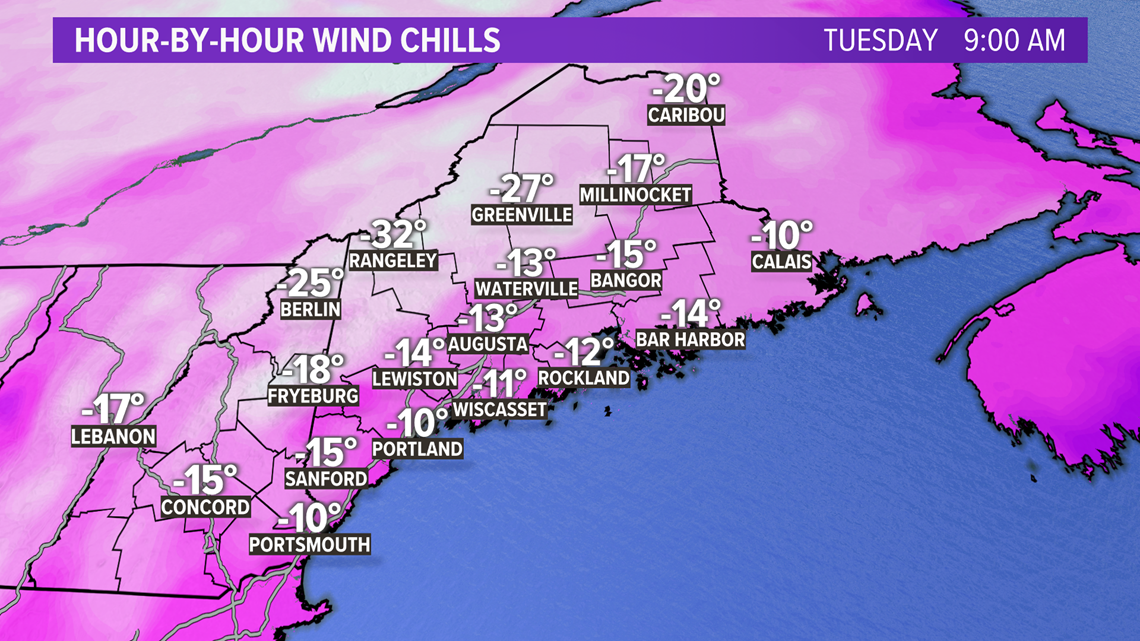 All of Maine and New Hampshire will be stuck under below-zero wind chills for most of the day Tuesday.
In the mountains and across the County, wind chill values could be as cold as 35 below zero. This is pretty dangerous. Frost bite can occur quickly in these conditions. Exposed skin can become frost bitten in just 10 minutes.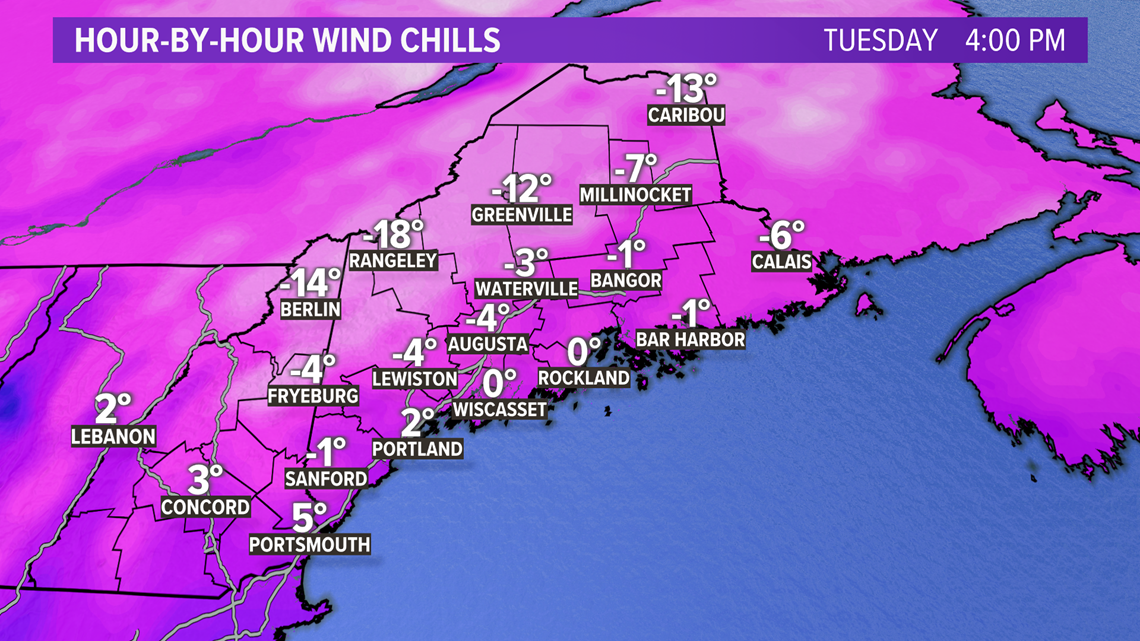 Even by the middle of the afternoon, temperatures and wind gusts will allow for wind chills to stay below zero. Speaking of wind gusts...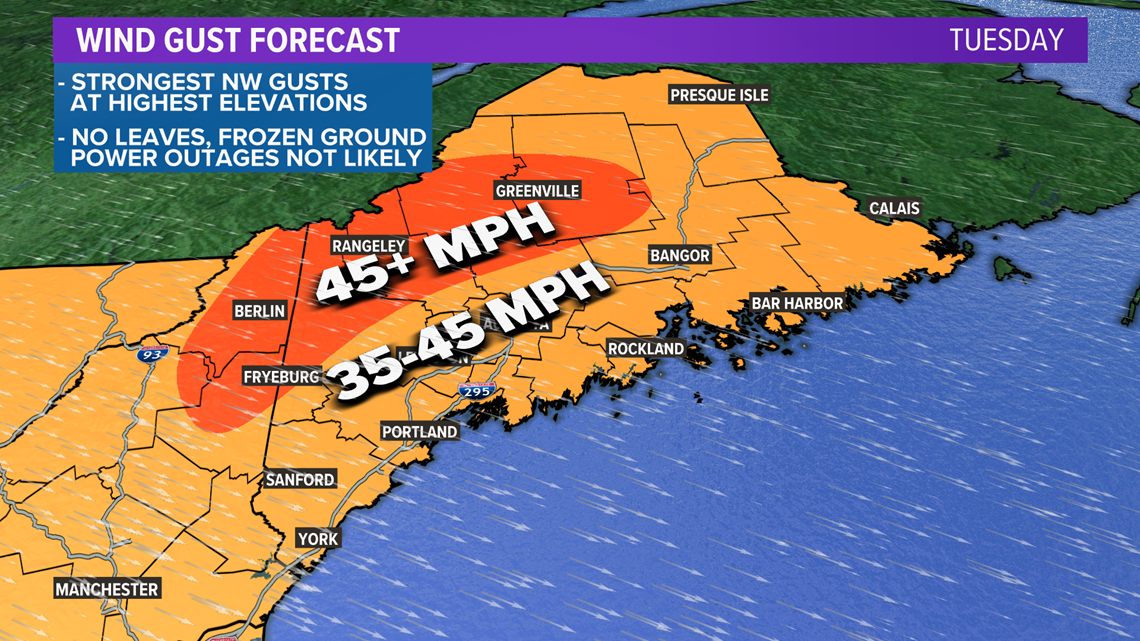 I'd expect wind gusts across the highest elevations to make it above 50 mph out of the northwest.
Elsewhere, gusts will be widespread in the 35-45 mph range.
Thankfully, the frozen ground with no leaves on the trees will keep power outages on the low side. There could be some isolated issues, but I don't anticipate widespread problems.
Wind will subside a bit on Tuesday night.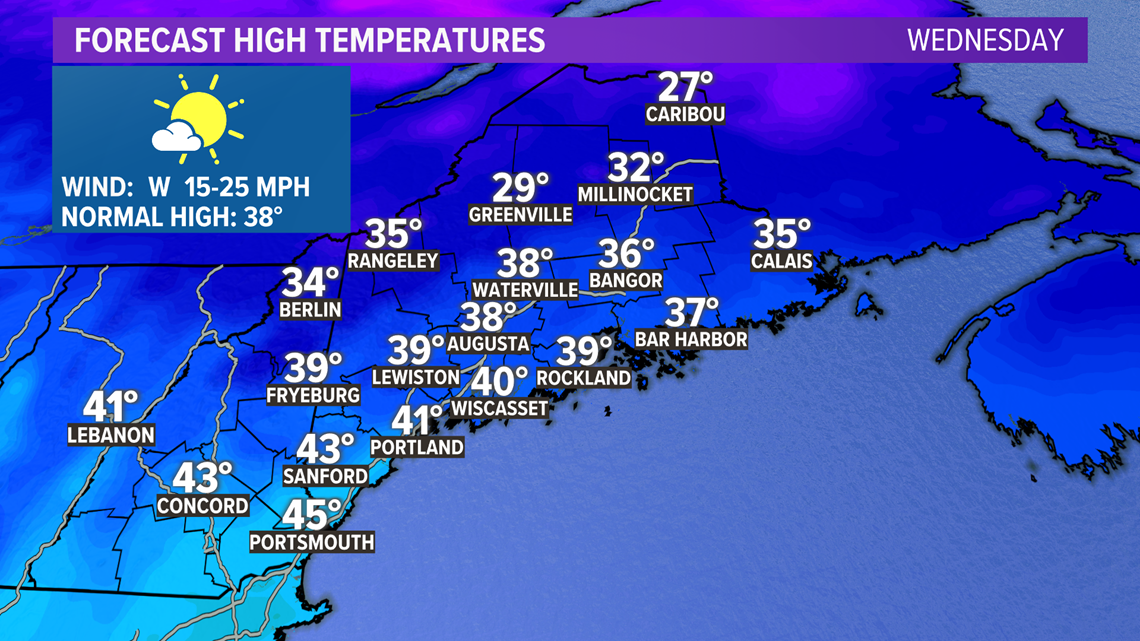 Not long. Highs on Wednesday return to the 30s and 40s with a lot of sunshine. It'll feel really great compared to the bitter cold on Tuesday.
The long term trend for the rest of the week does look chilly, but dry. Showers will likely be out of the forecast for the remainder of the week after Monday.