Another Nor'easter will blast the Northeast Wednesday and Thursday and big snow amounts are likely. We aren't quite in lock it up range, but we're getting real close.
All available information shows a large storm, so we are confident in the evolution. But, the devil is in the details, and storm tracks vary resulting in alternative snow amounts. Due to the position of the upper low, I prefer an offshore storm track until late in the game, thus putting most of Maine in an ideal position for snow.
Snow will begin tomorrow afternoon, but it will be light and won't accumulate well. An inch or less will be on the ground by dark.
Tomorrow night, the intensity ramps up as the storm strengthens to our south. Snow rates may top an inch per hour and the Thursday morning commute will be ugly. I expect a lot of school cancellations at this point.
The Nor'easter continues through the day. The wind has gust potential over 40 mph, some power outages are possible.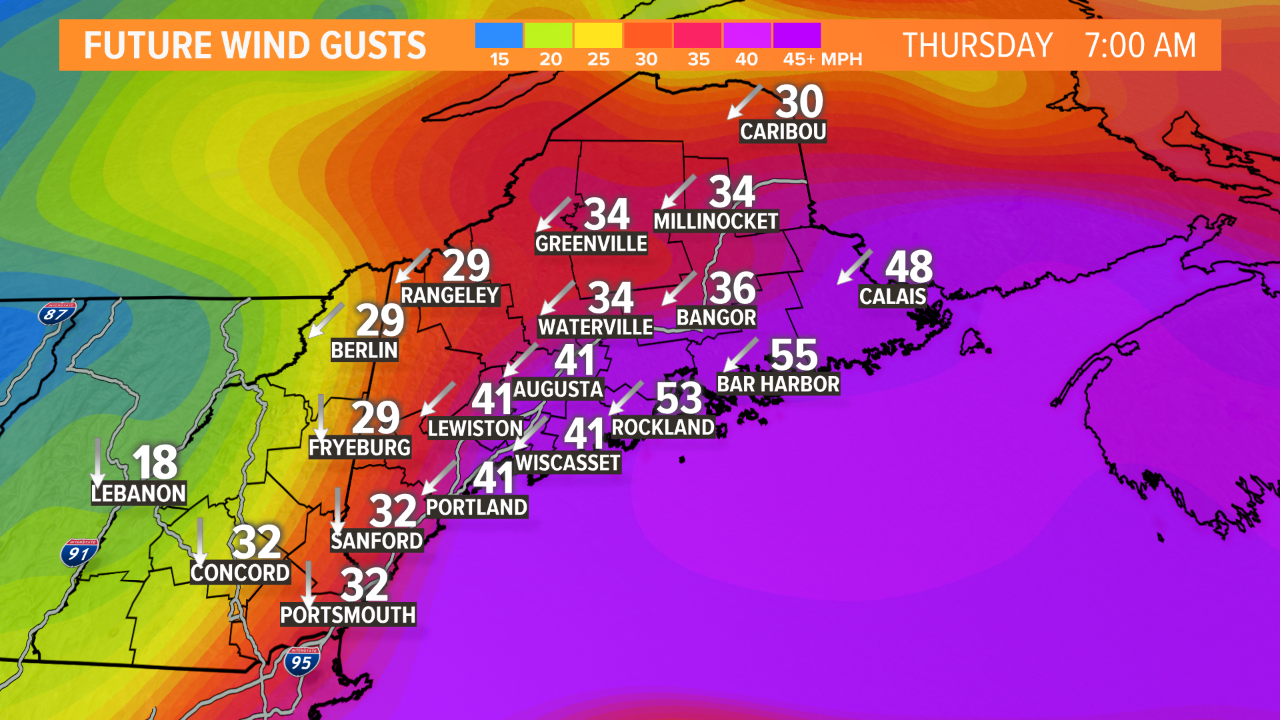 Astronomical tides are much lower than the last storm, but because many protective barriers have been damaged or destroyed, localized flooding and beach erosion issues can be expected again. The storm will move inland, weaken and decay Thursday afternoon and night.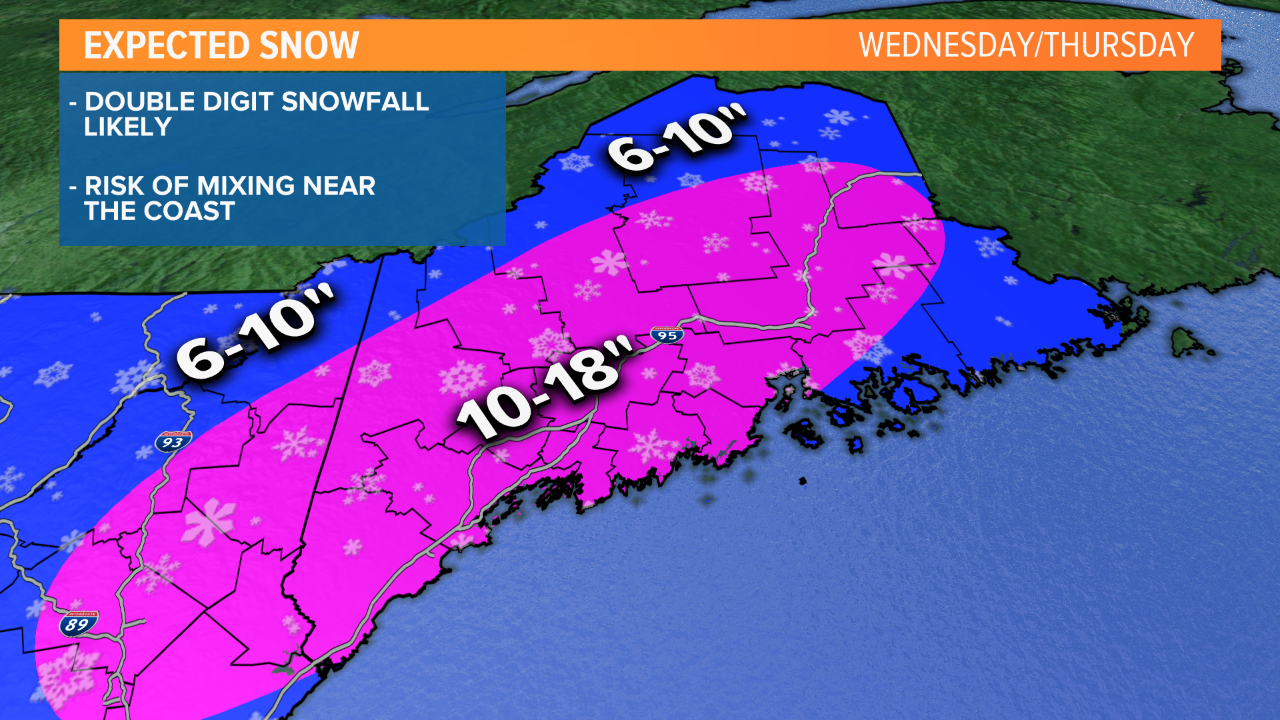 At this point, a double digit snowfall is likely and there may be as much as a foot and a half in spots. That jackpot location may even be along the South Coast, provided there isn't mixing. While mixing may occur with the current track, the Downeast coastline is preferred, in my opinion. We'll get a good look at today's guidance and make adjustments if necessary.