MAINE, USA — Some things sound more important just because they have a certain title; even if they aren't a big deal in and of themselves..."BLIZZARD WARNING", "TROPICAL STORM WARNING," "CHIEF METEOROLOGIST."
For example, you can have an official "Blizzard" with only 2" of snow, but the word strikes a particular tone.
You probably see where I'm going with this- We will technically be impacted by a Tropical Storm on Tuesday night, but it won't be any worse than a good fall windstorm or even a Nor'easter.
But when you open up the app on your phone you'll see the Watch and Warning and it looks scary: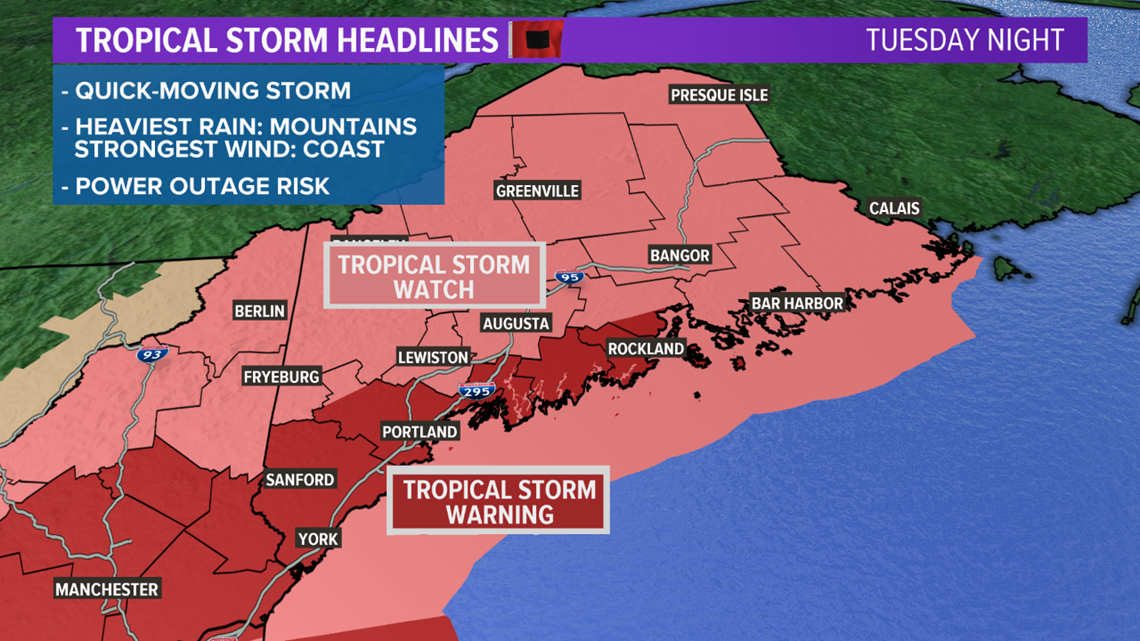 And don't get me wrong, the Tropical Storm Watch/Warning is the correct warning to have in place because Isaias WILL travel over Maine on Tuesday night.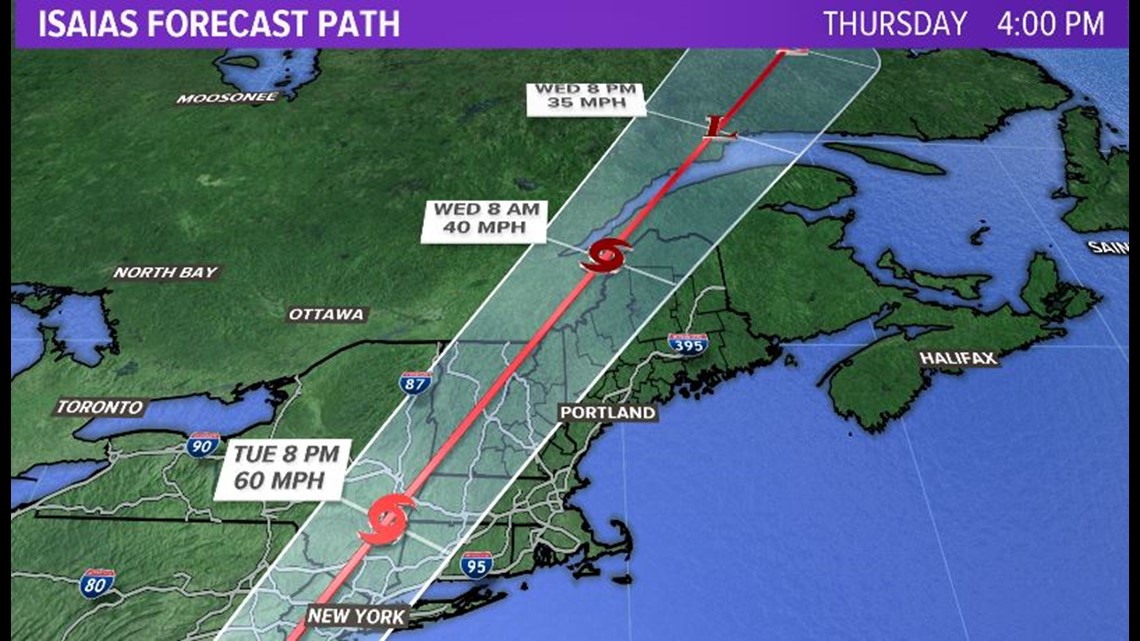 But the thing about Tropical Storms, especially at the northern latitudes in the US like Maine, is that they are most dangerous when it comes to rain production. Flooding rains from Tropical Storms can be catastrophic; but the storm has to be moving pretty slowly. It has to stall and really "wring" out it's precipitable water.
With Isaias (give it up Spellcheck, the name is spelled right) the forward speed will be very quick for tropical standards, sparing us from the most major flooding concerns. This has partially to do with the fact it'll really be undergoing an extra-tropical transition and get stretched by the jetstream.
It'll rain, don't get me wrong...but this shouldn't be enough for big trouble: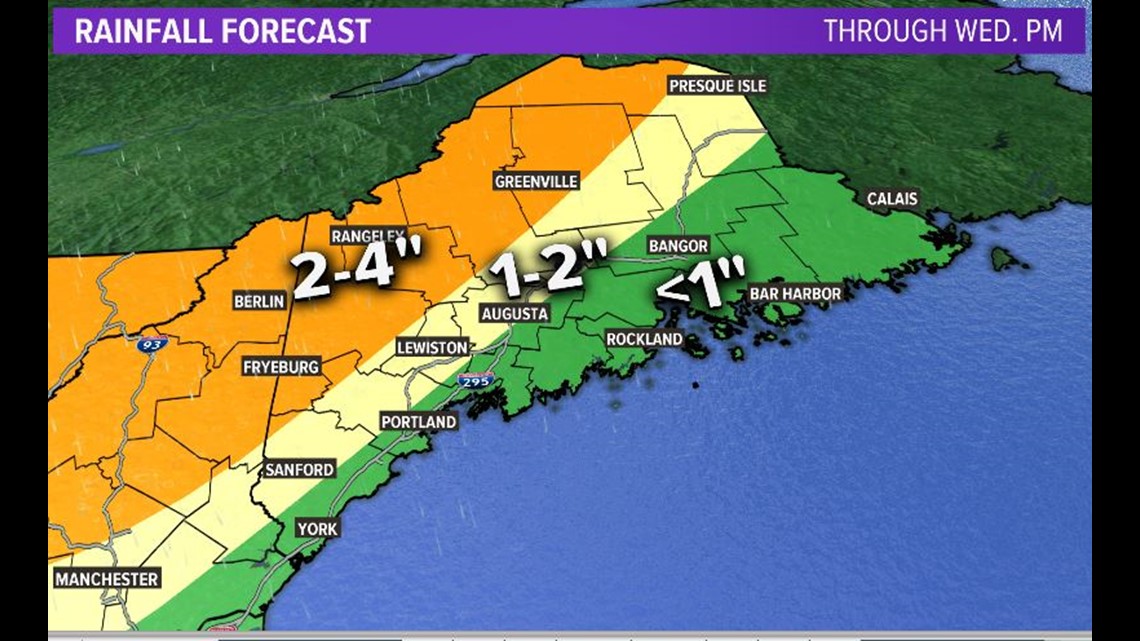 Timing-wise Isaias will be screaming by, such that most of the rain occurs overnight on Tuesday with sun breaking out by Wednesday mid-day into the afternoon.
So as far as travel etc, it's basically a non-issue unless you're driving long distance at midnight on Tuesday.
Tropical Storms aren't known as prolific wind makers (there are exceptions to this rule, especially if the storm is on the uptick towards Hurricane strength) and Isaias will be no exception. Winds will gust to 50 MPH overnight on Tuesday, but they should stay below the threshold of major or even moderate damage.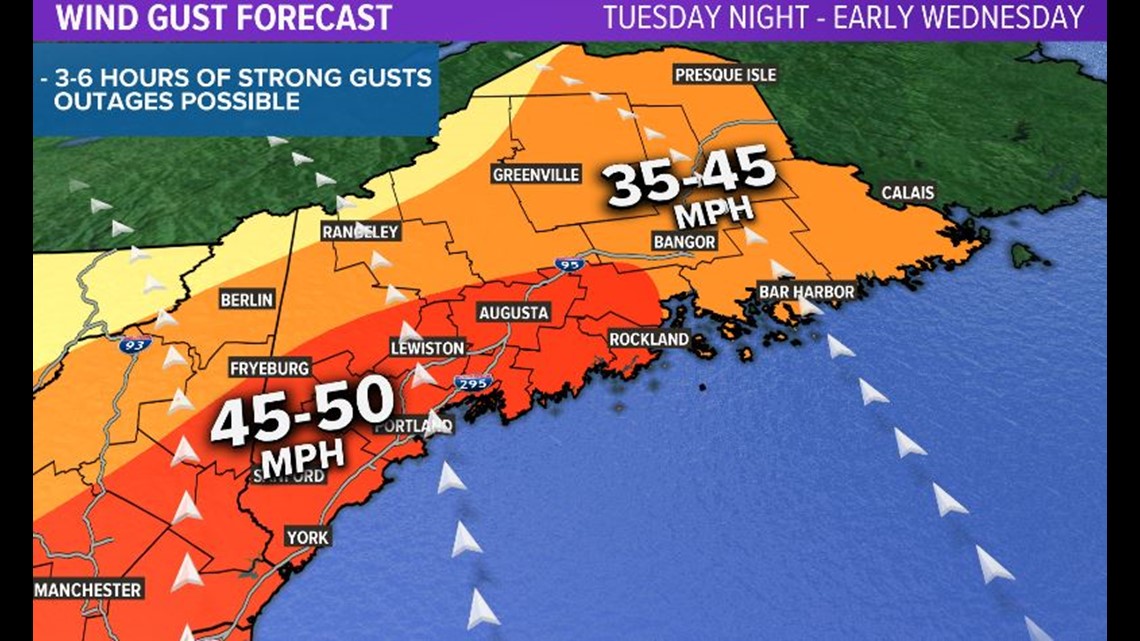 I'd say this shouldn't lead to all that many power outages; but I've learned that around here predicting power outages is MUCH more difficult than predicting the weather itself.
Note 1: Please save the link to this article and the next time you are tempted to say "those weather-people hype storms"; re-read it.

Note 2: I texted Gutner to ask if it was ok for me to make that chief meteorologist joke since I consider him a friend. He responded "Lol. Yeah it's totally cool." Were tears cascading onto his iPhone as he texted back? We may never know.