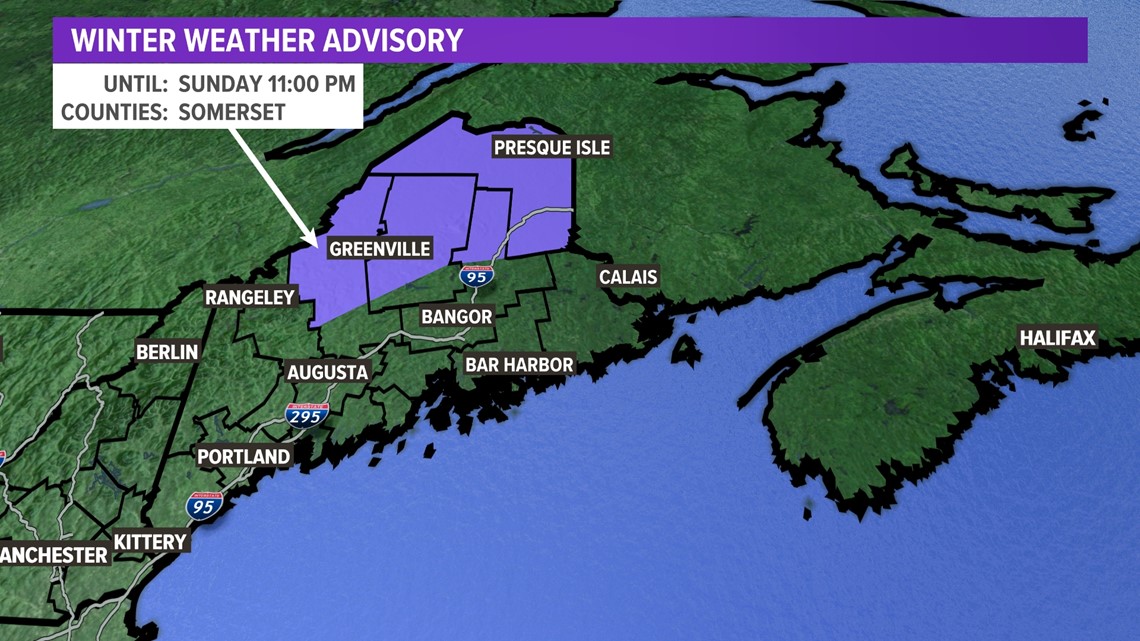 MAINE, USA — 10:35 p.m. Saturday update: I've tweaked the snow forecast map, but the forecast remains largely unchanged.
The next "storm" to hit Maine won't break any records, but it will bring beneficial snow for parts of the Pine Tree State.
A relatively weak area of low pressure will track from the Great Lakes east into the northeast and New England for the second half of the weekend.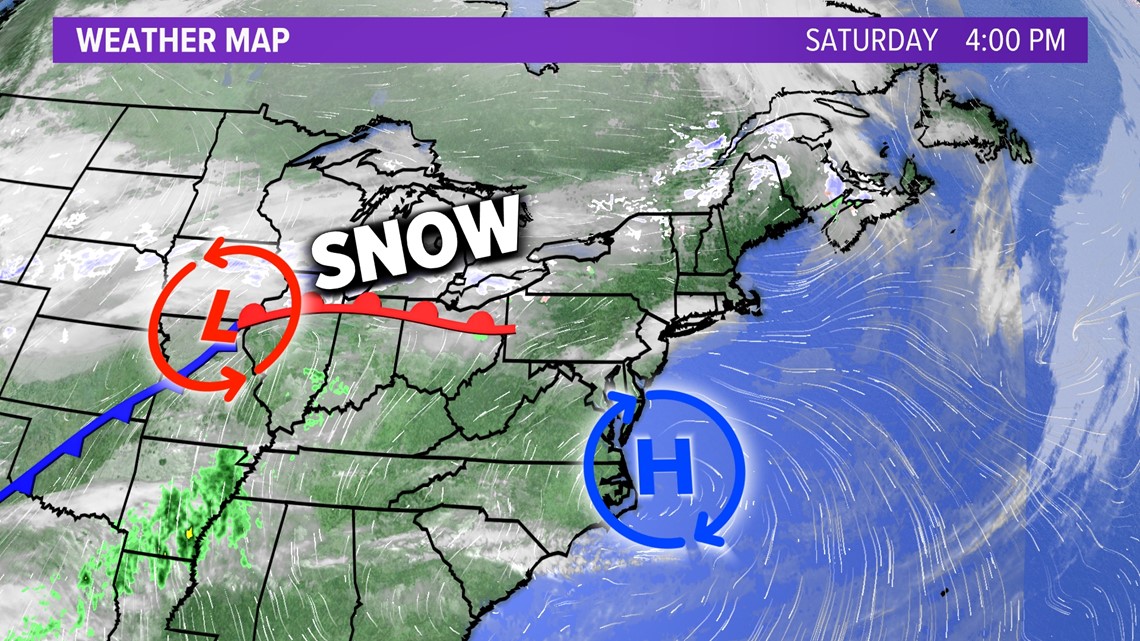 The snow will overspread the state from the western mountains first and then into central and northern Maine last. It will be an all-day snow event for most areas north of the larger cities.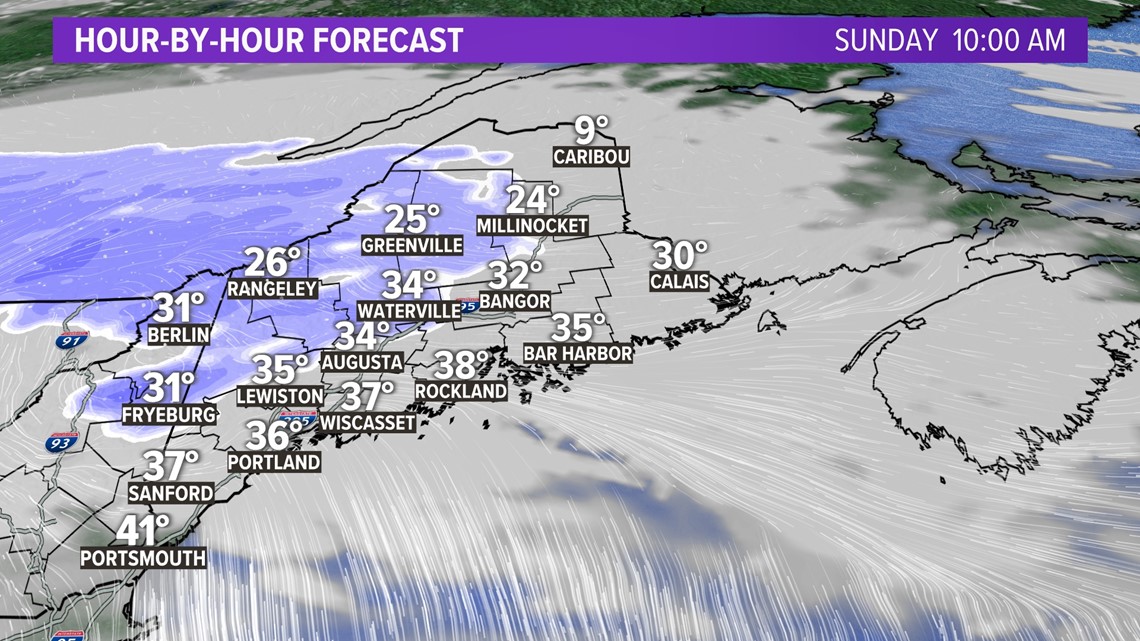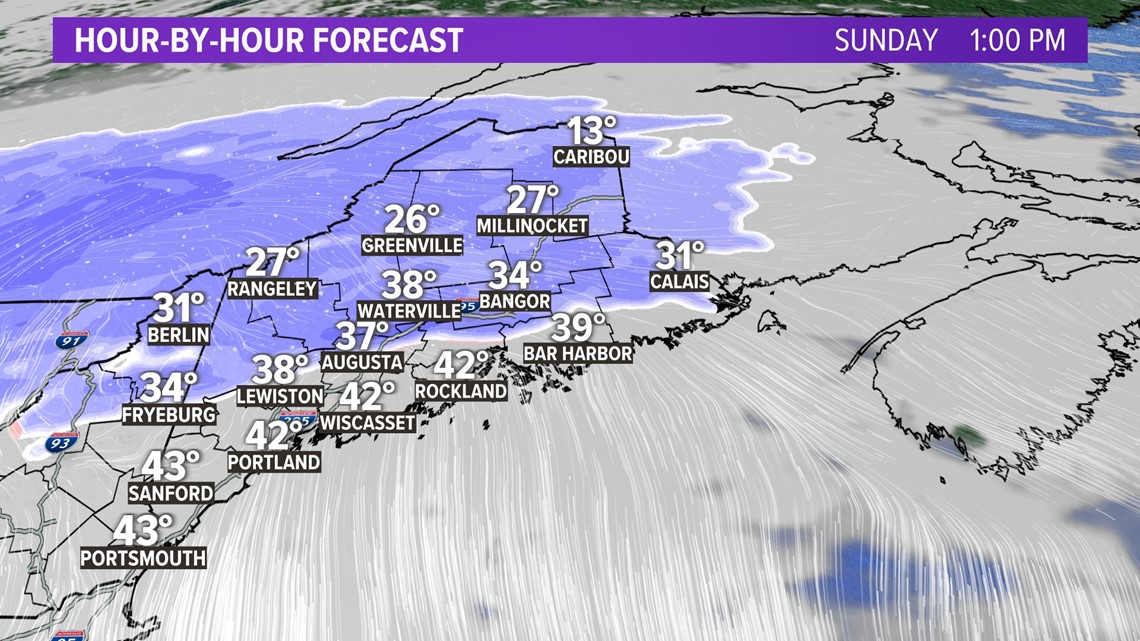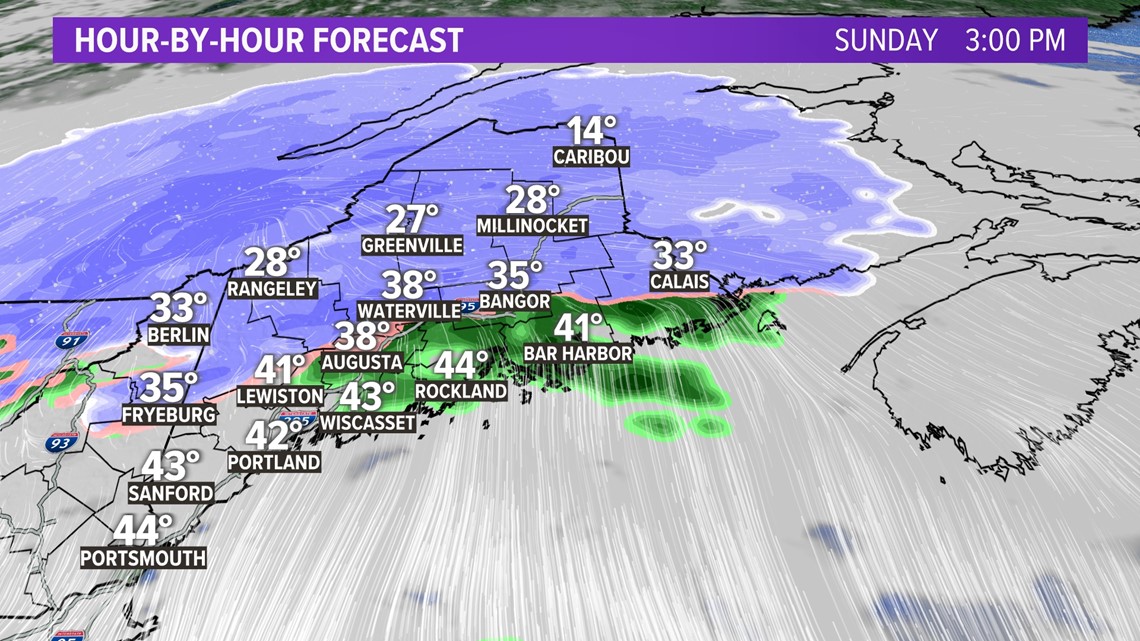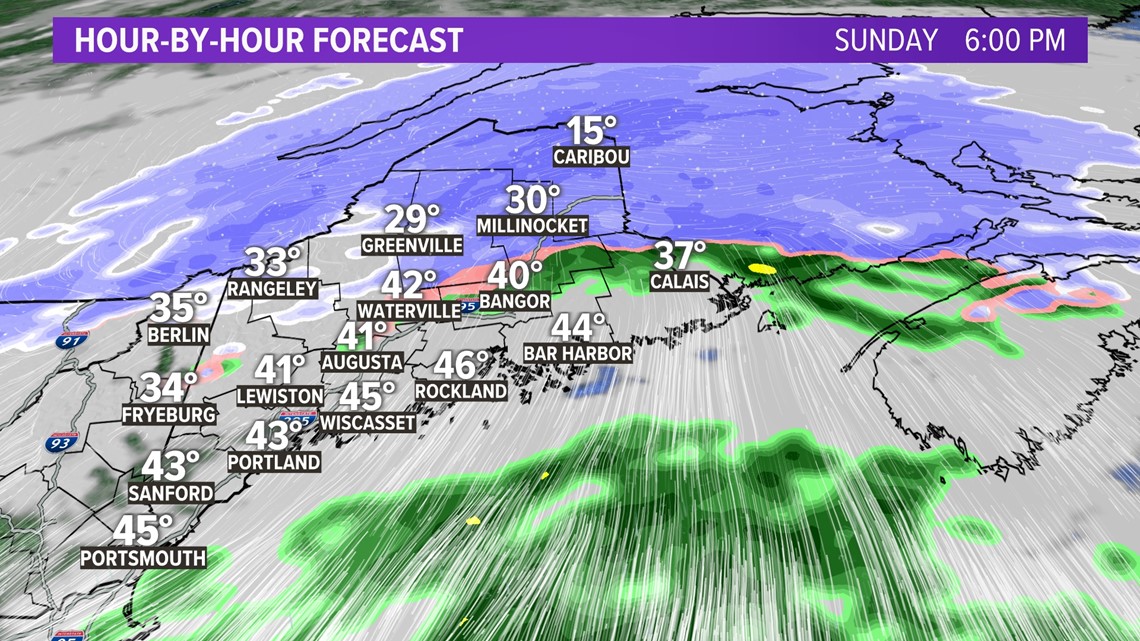 When it's all said and done tomorrow night, a general 3 to 6 inches of snow will accumulate with the most the farther north you go. No snowfall accumulation is expected for the coastline, where melting will continue.

A strong cold front moves through Monday night and sets the stage for a frigid mid-week to late-week in all of Maine.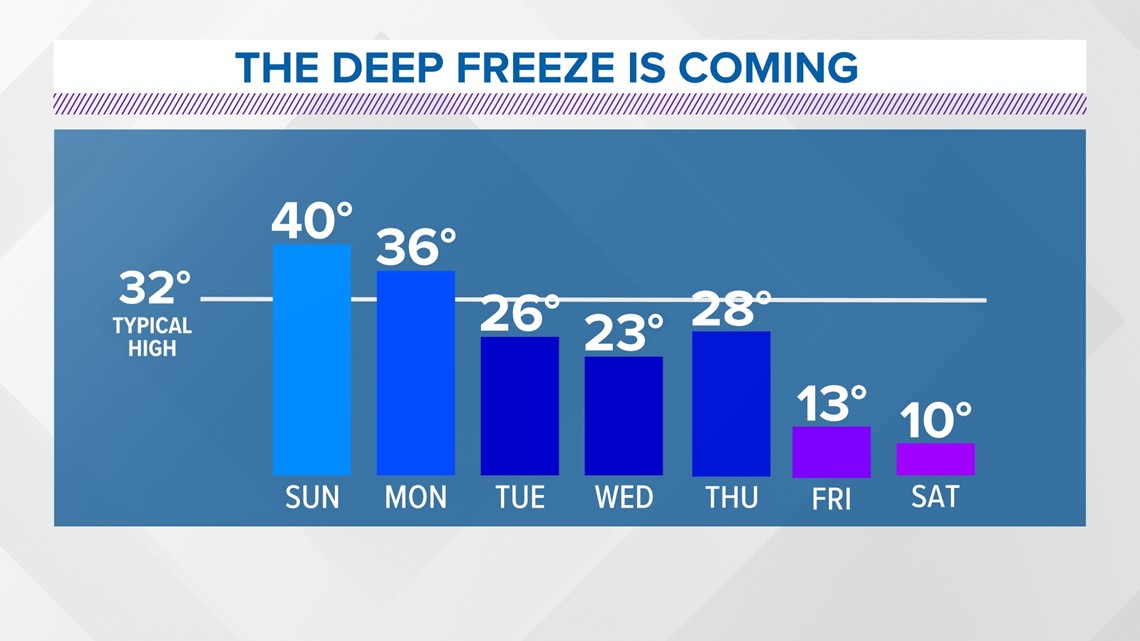 I'll have more updates tracking the storm, plus the latest on the deep freeze.
Check out my Facebook and Twitter for more details.
More NEWS CENTER Maine stories