MAINE, Maine — It's been a relatively mild winter for most of Maine so far this season, but that's all about to change (briefly).
A strong cold front rolls into town Monday afternoon and evening. It will bring light snow to the coast of Maine with a trace to 2 inches expected from Downeast to the southern coast. Watch out for a messy evening commute Monday evening.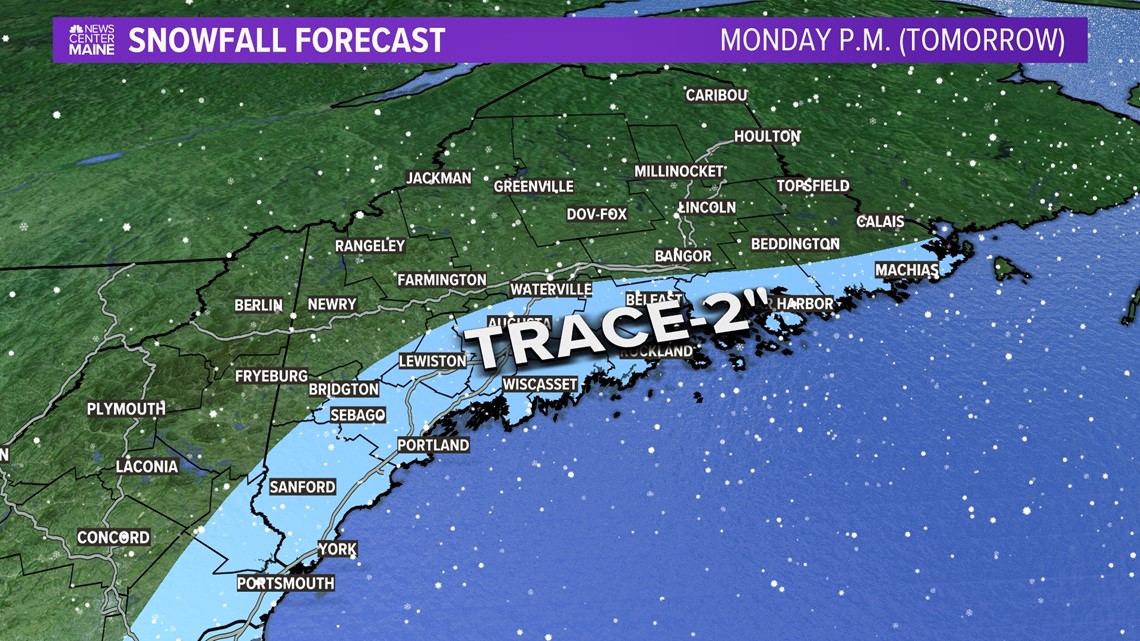 Once the snow stops falling late Monday night it will be the cold air that is left behind the cold front on Tuesday that gets your attention. Temps will not reach the freezing mark for afternoon highs with colder wind chills.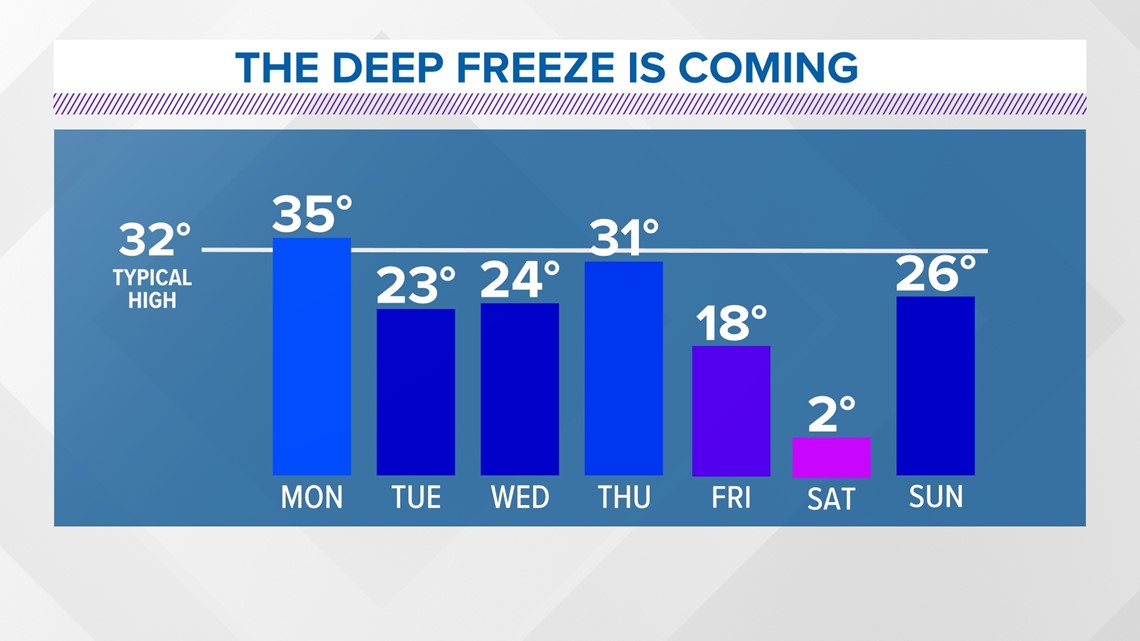 But it's the late-week cold front that really means business. High temps on Friday will be in the teens for southern Maine and much colder for northern Maine. It gets even colder on Saturday with high temps struggling to get above zero degrees.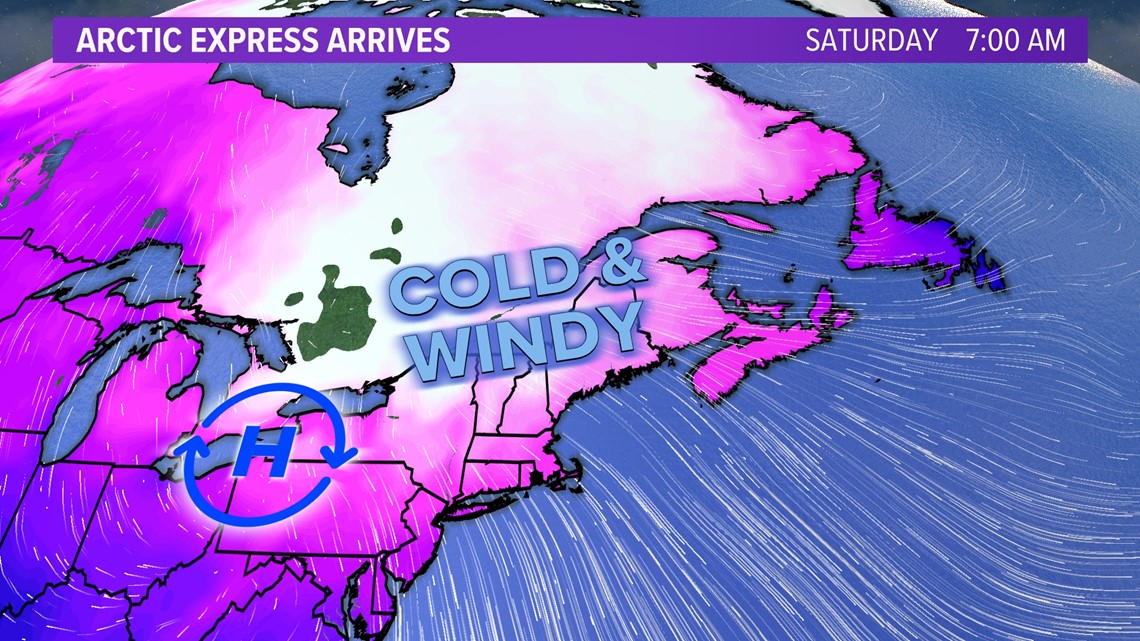 This is all courtesy of a slice of the polar vortex that will move right over northern New England Friday night into Saturday. The wind combined with the frigid temps will make it feel like at least minus 20 degrees on your exposed skin. The computer models are projecting much colder temps with minus 40 to minus 60 degrees from south to north Saturday morning.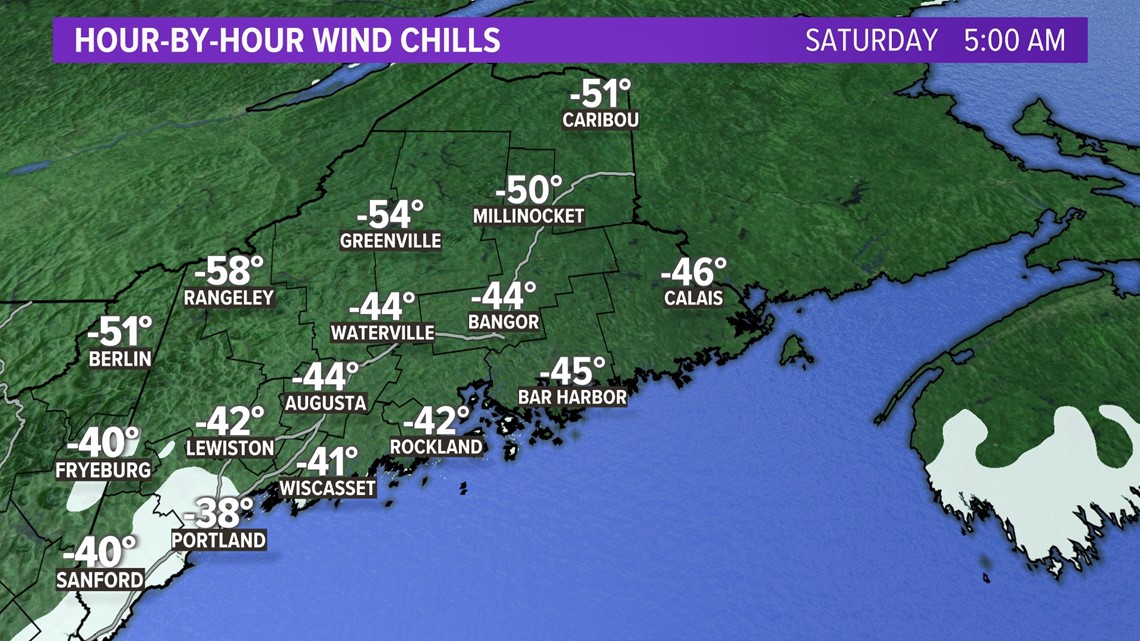 Wind chill advisories and warnings will likely be issued for this event by late week. It's important to know that frostbite can occur on exposed skin in 30 minutes with a wind chill of minus 25 degrees. If the wind chill is minus 35 degrees, frostbite can occur in as little as 10 minutes.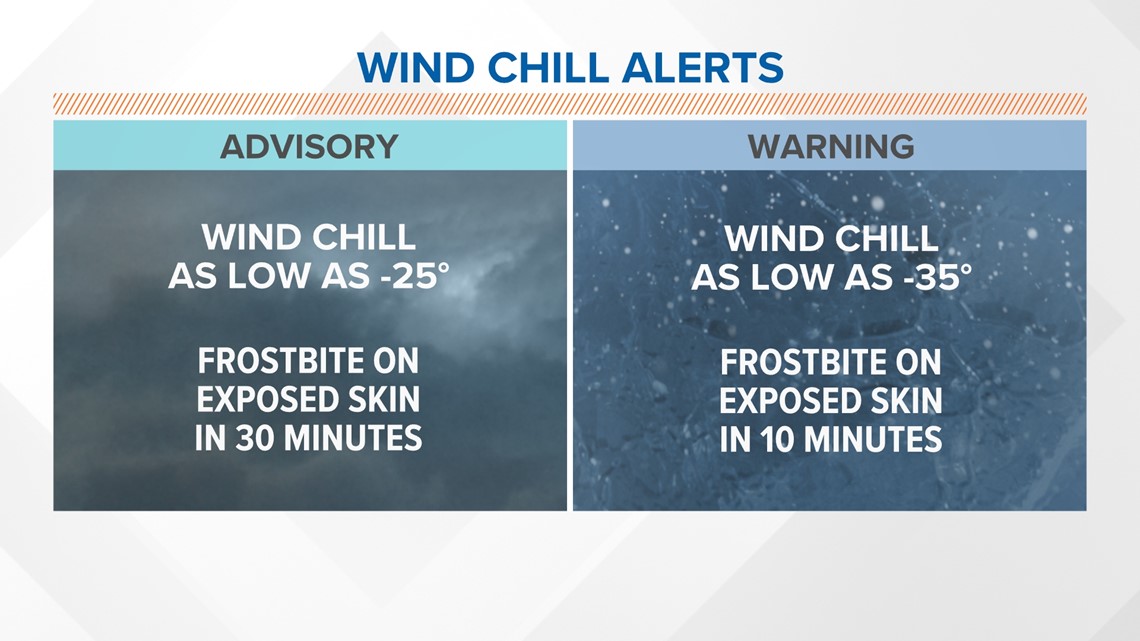 This happens when the wind breaks up the insulating warm layer around your body. Think of it like your "shield" that will go away once the wind picks up.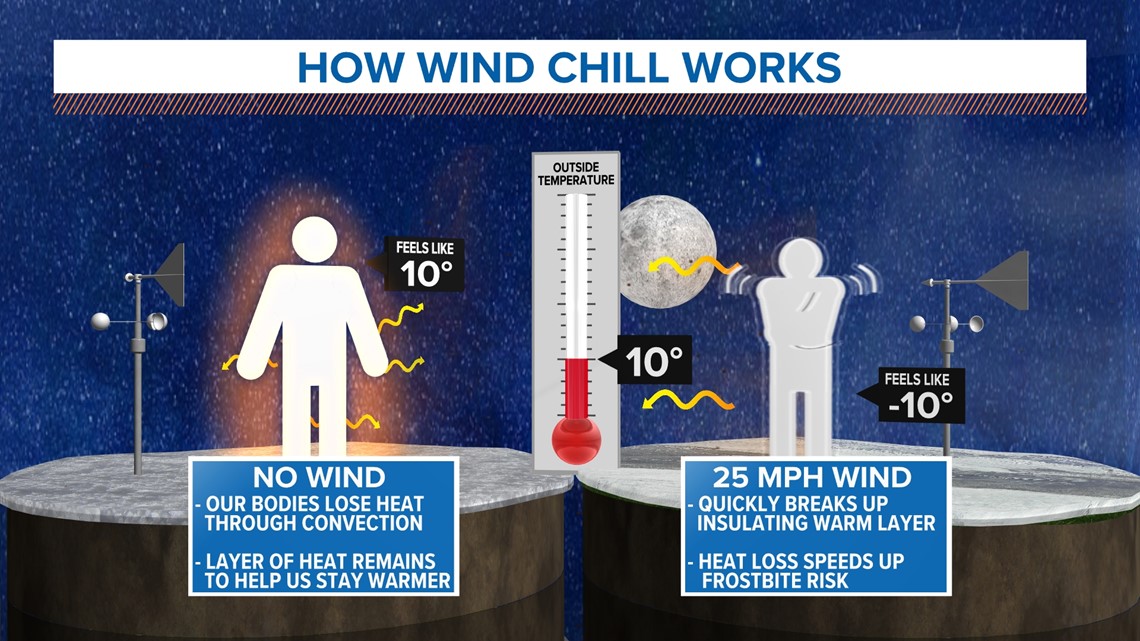 Check back throughout the week with me on my social media for updates on the wind chill forecast that will change with new information.

Jason's Facebook