You would never know the start of "meteorological Summer" was just a few days ago on June 1. That's supposed to mean it feels like Summer because the ground starts to warm due to the higher sun angle. Mother Nature missed that memo this year as an "upper-level low" is spinning right on top of Maine, keeping things chilly and soggy. Let's discuss what that means for us going forward.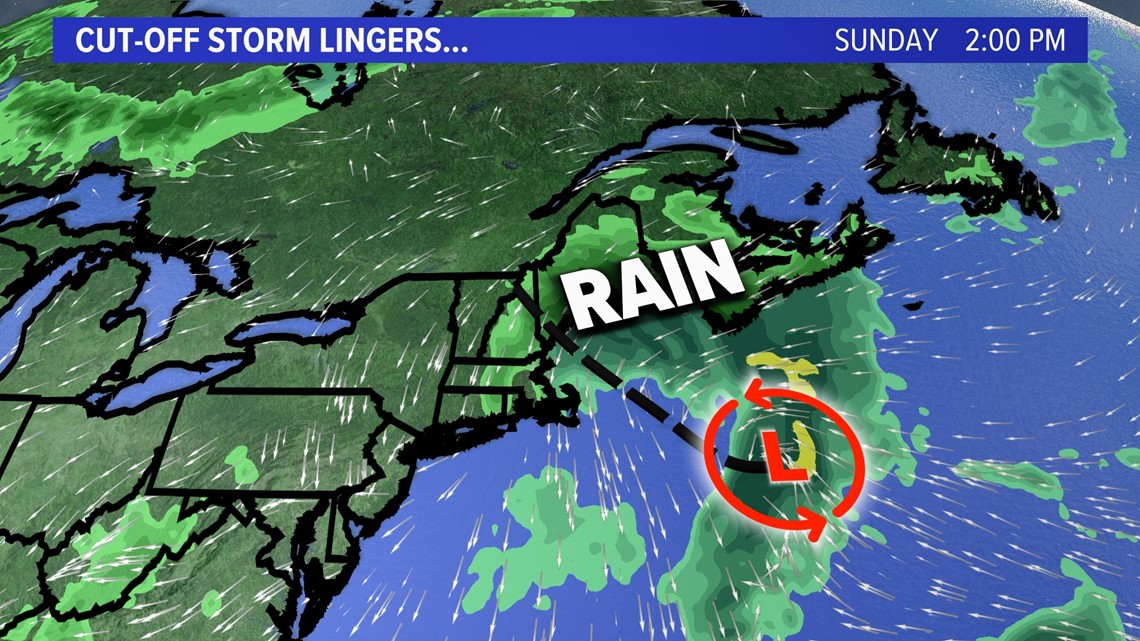 On Friday it clearly felt like Summer with temps in the 80s and 90s plus a bump in the humidity. There were even severe thunderstorm that rolled through thanks to a spark from the "back-door" cold front.
Temps have dropped drastically from yesterday's highs to around 40 degrees cooler in about 24 hours.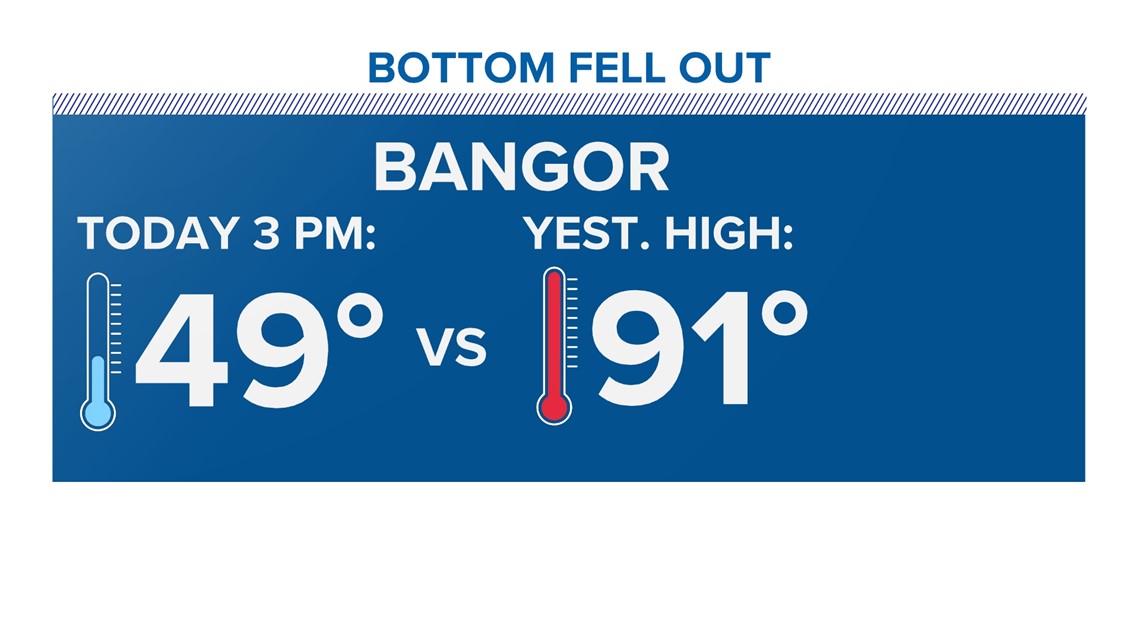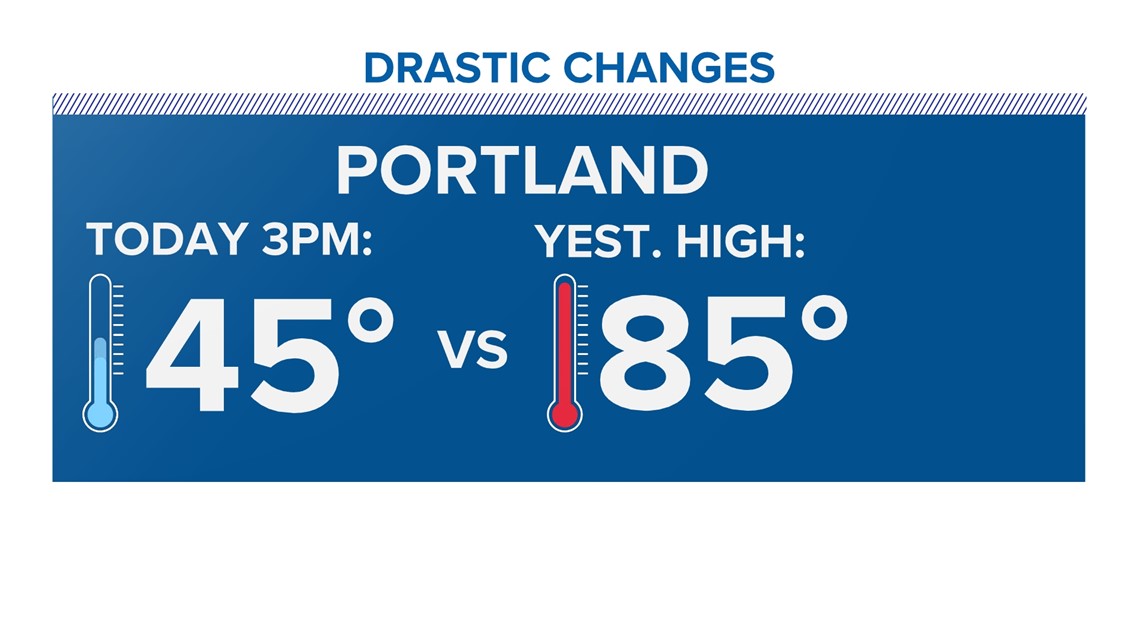 Bad news is that if you look at just the temps for tomorrow we won't be going up to the typical highs for this time of year.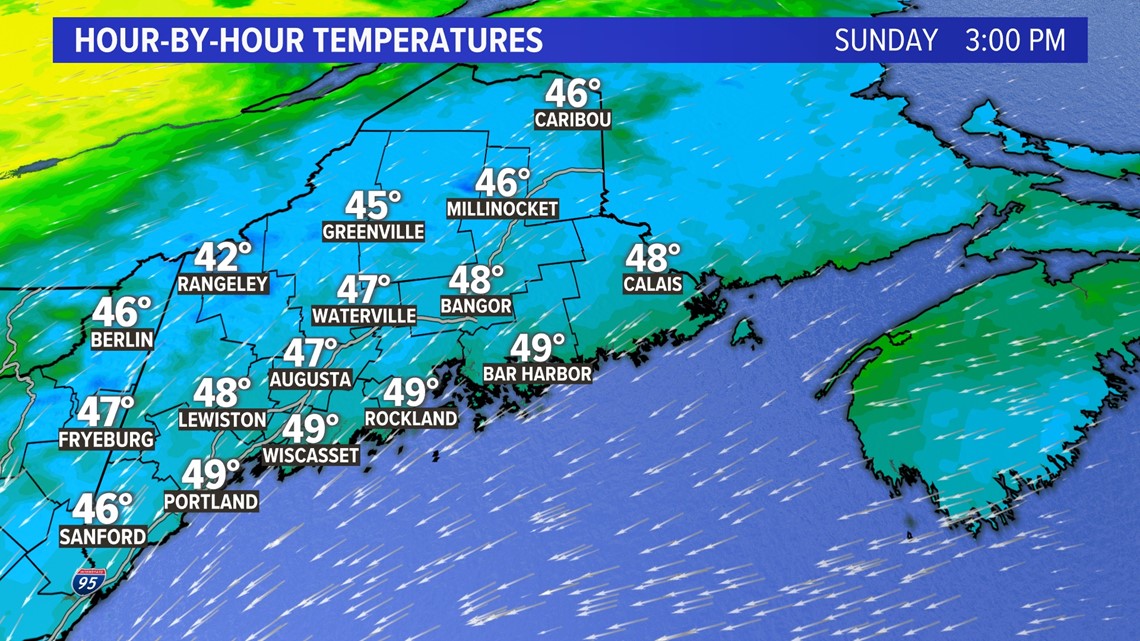 As a matter of face it will be a crawl just to get into the 60s barely in a few days.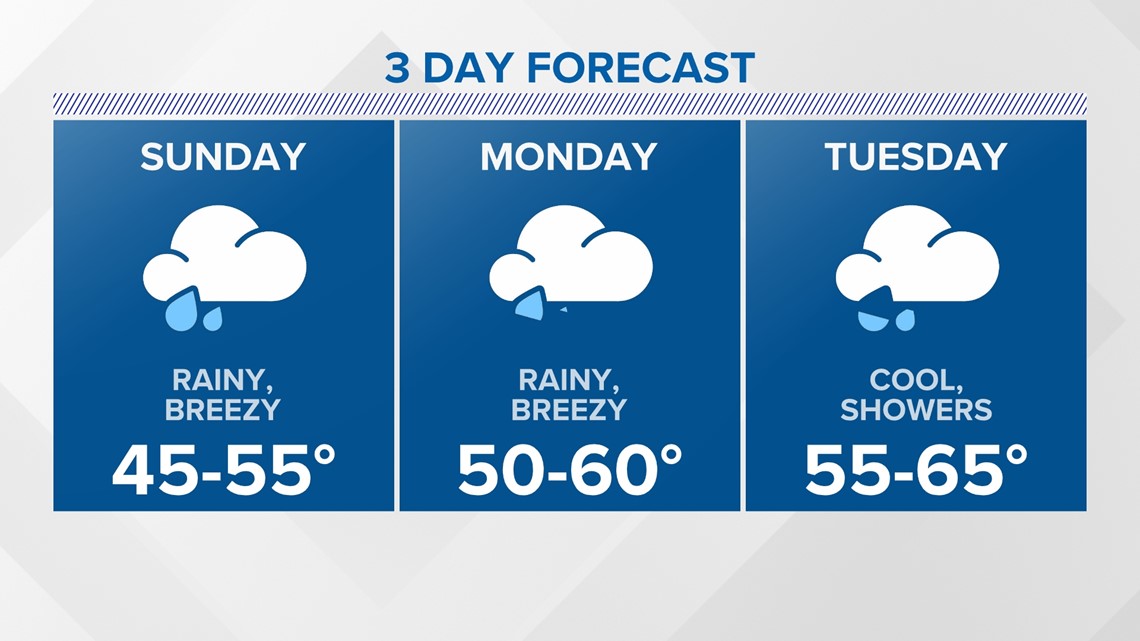 Typically, this time of year we are around 70 for the high, but with clouds and rain, plus a northeasterly flow around the area of high pressure backing into the Canadian Maritimes that won't happen.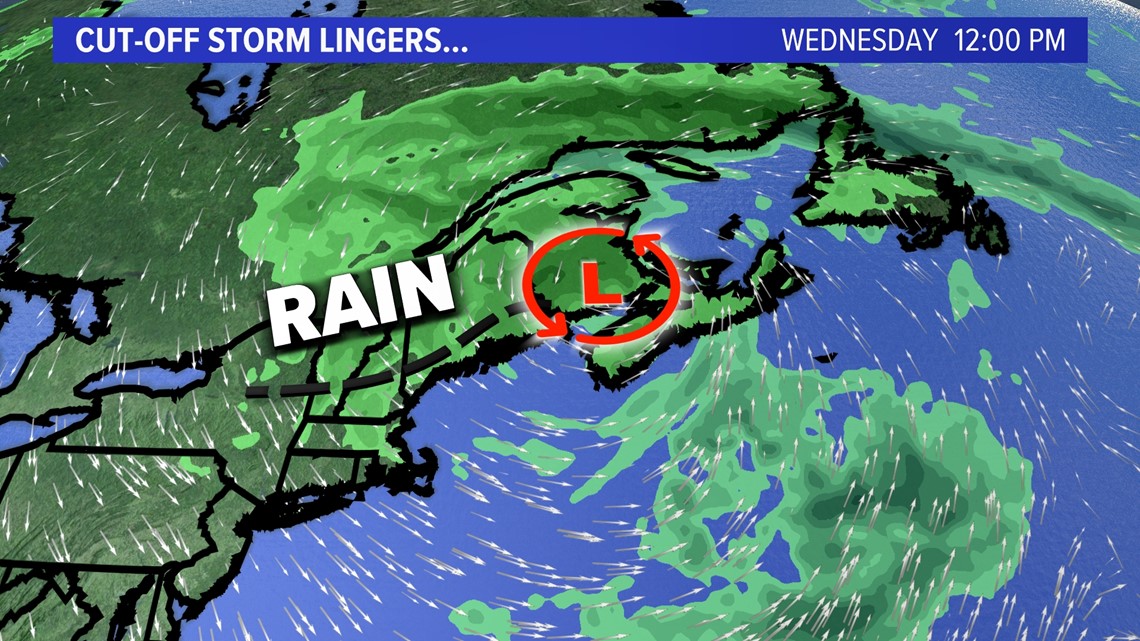 This pattern will last for several days and well into next week. It's good new for the abnormally dry pattern we are in and it will cut down on the pollen in the short term.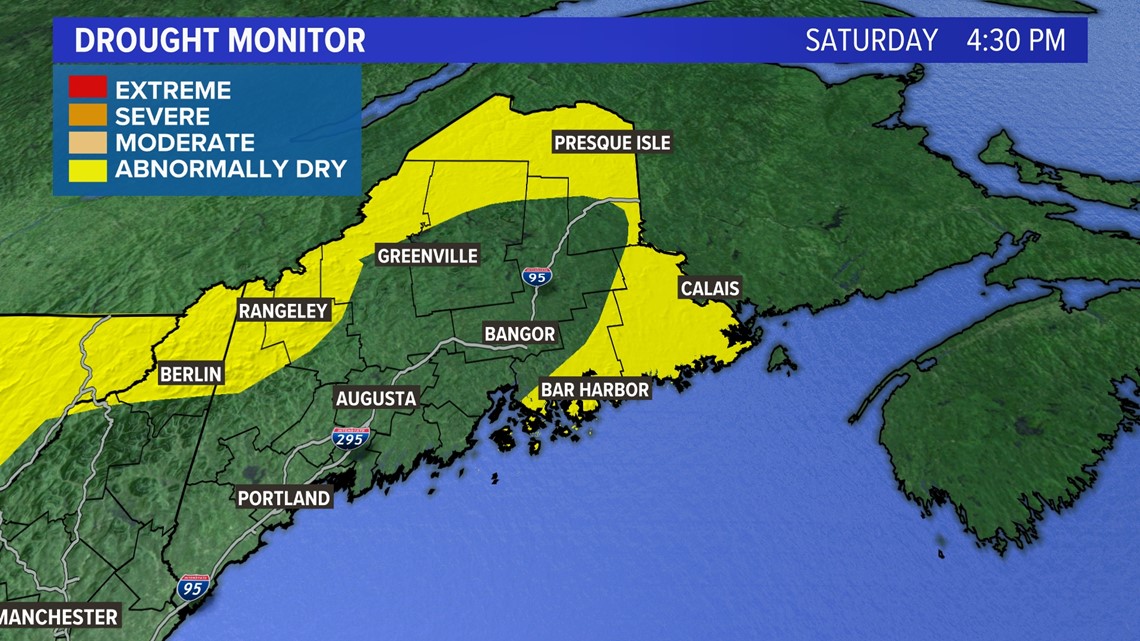 The rest of the weekend will be soggy, there's no getting around it. Here's the hour by hour forecast at key times for Sunday.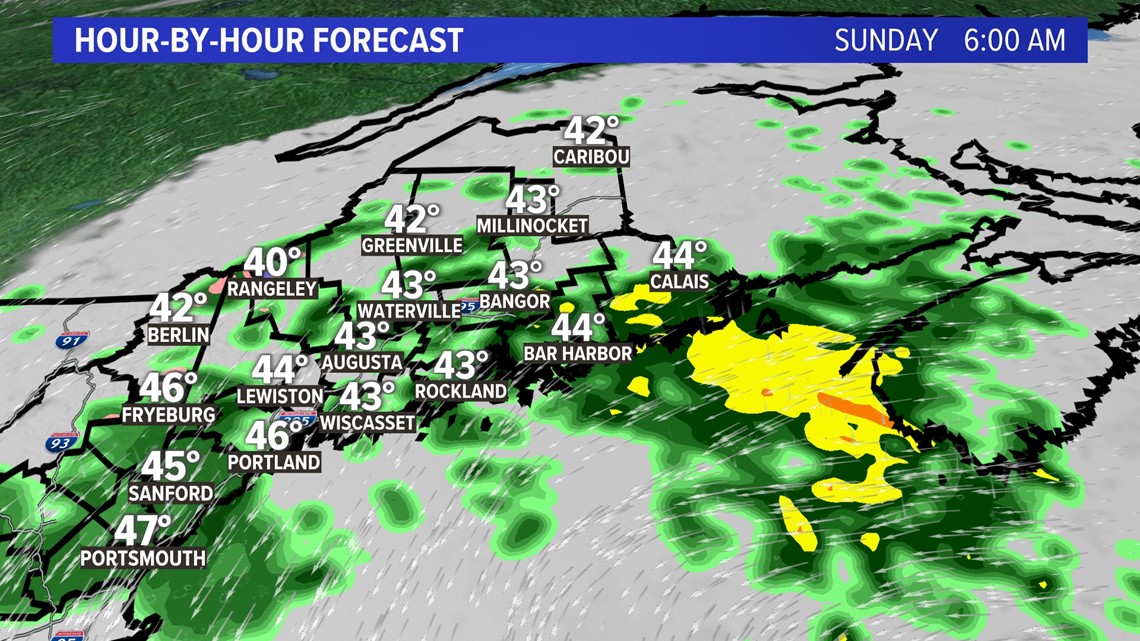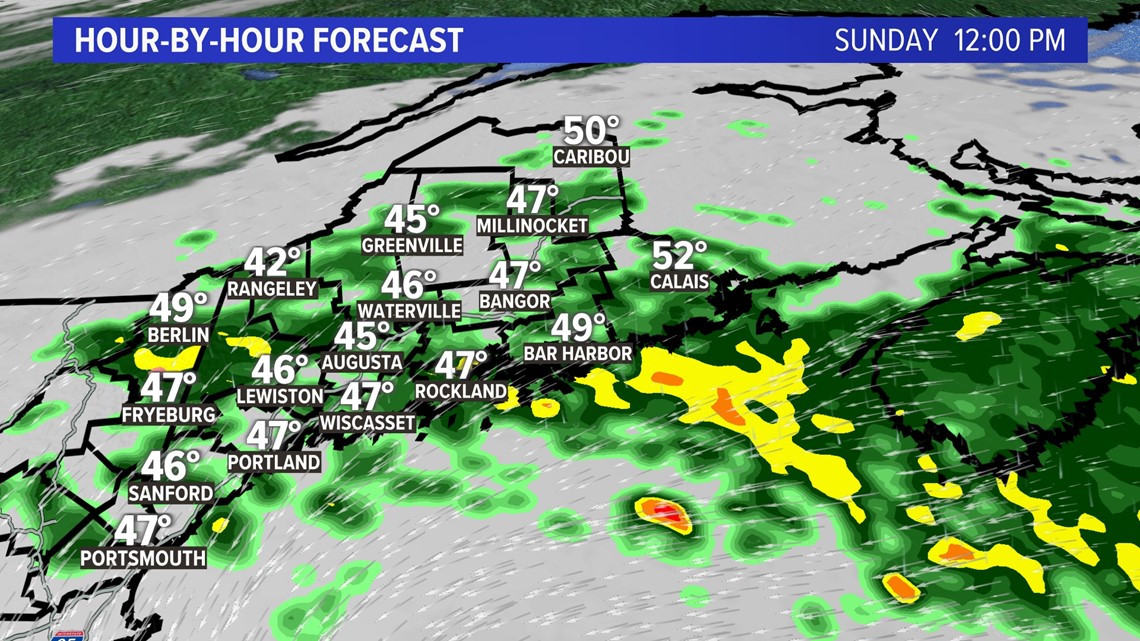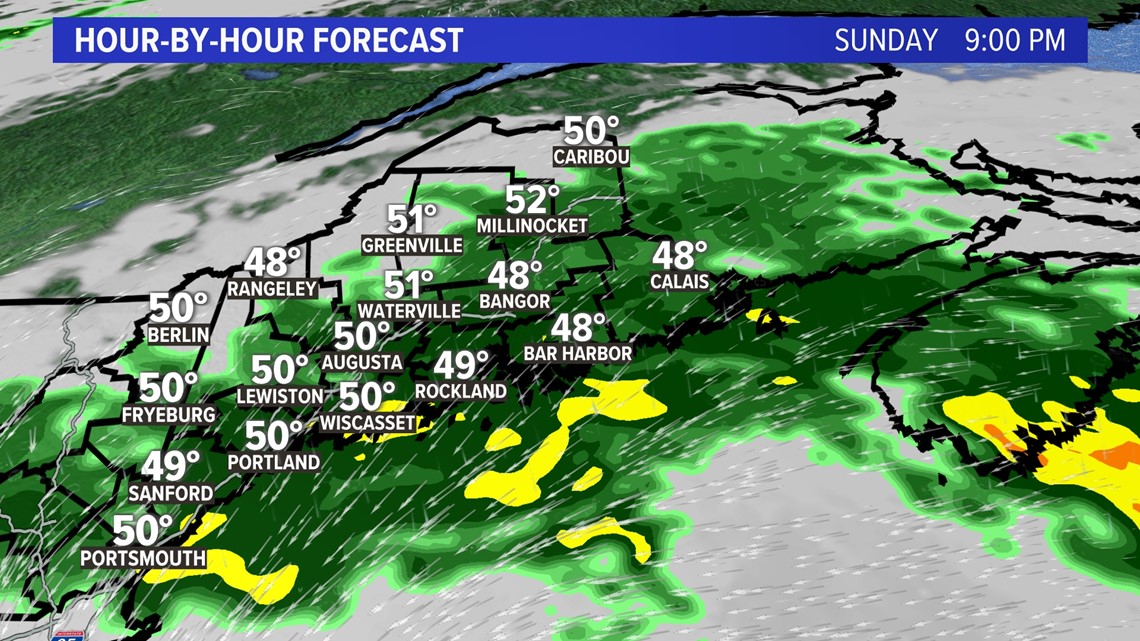 When it's mostly over rainfall totals won't be high, so flooding isn't a concern.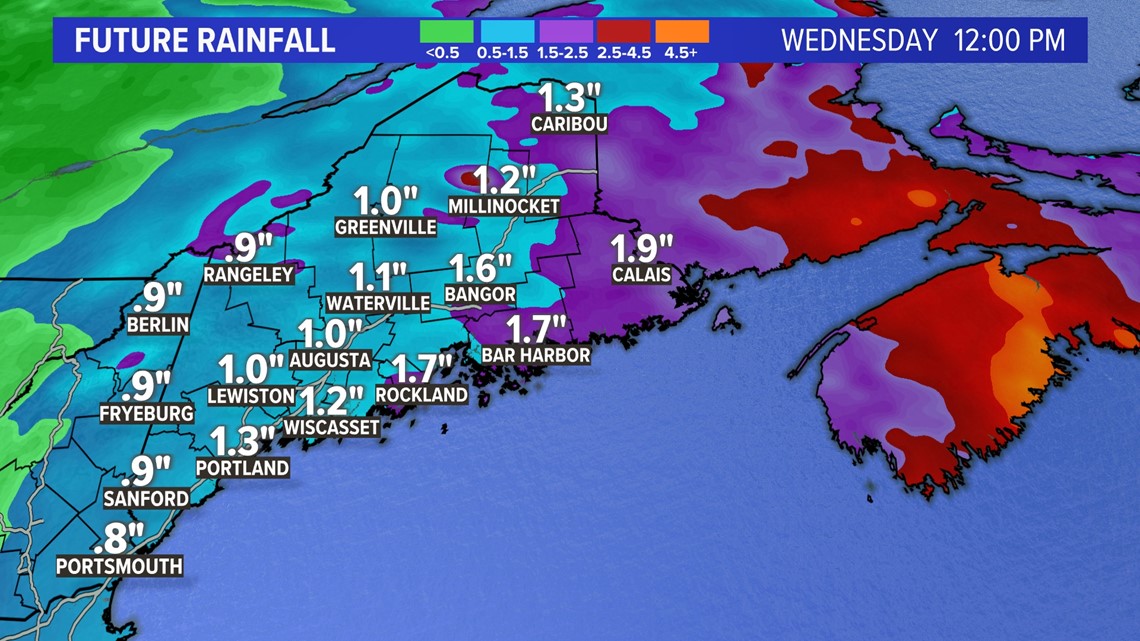 But this type of weather will be good for not much else except for the lawn and garden as we won't see much, if any sun for about a week. Summer if officially on hold, just don't blame me, blame the "upper-level low" that will be going nowhere for a while.
You can get the latest updates by following me on social media: