A batch of showers was moving through the area at the time, which NEWS CENTER Maine meteorologist Mike Slifer posted about on Twitter.
Twitter user Chris Mayo, whose handle is @ThisisMayo, responded with a picture of the waterspout.
National Weather Service meteorologists in Gray went back through some of the radar data. According to NWS Gray, the radar did pick up on some rotation near Cape Porpoise around the time that this was reported, confirming that it was a waterspout in the picture.
There have been no reports of damage or injury related to this event.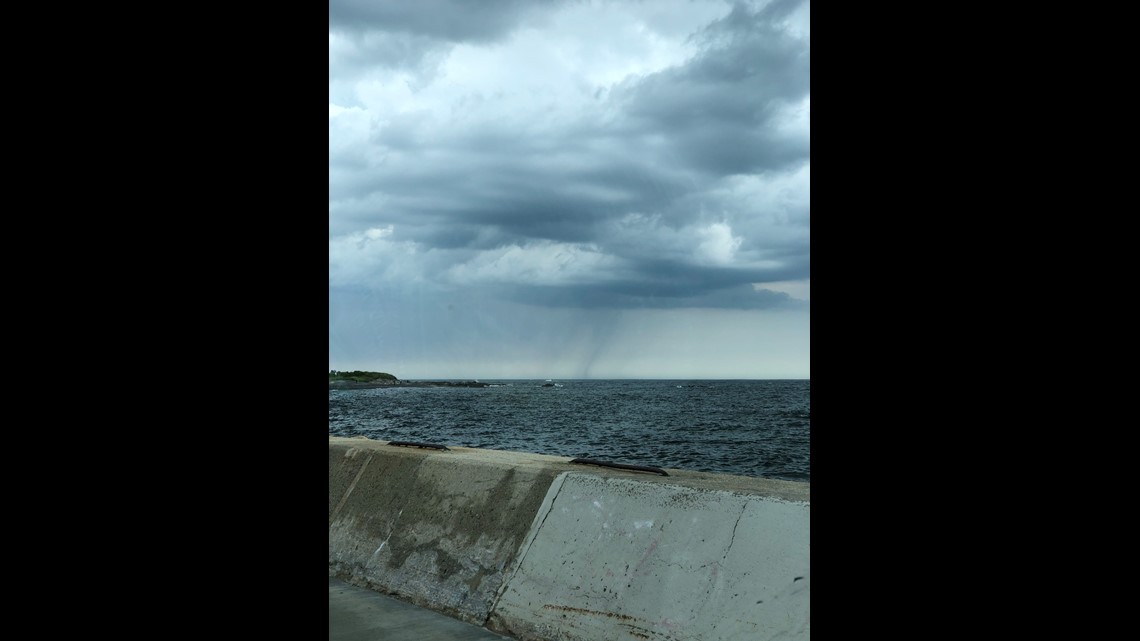 The picture above from Holly Gordon shows the same storm from a different angle. The waterspout is visible in this photo, too.
Waterspouts are not very common in Maine. While there are no hard statistics on the number of water spouts that happen, they certainly do not occur that often.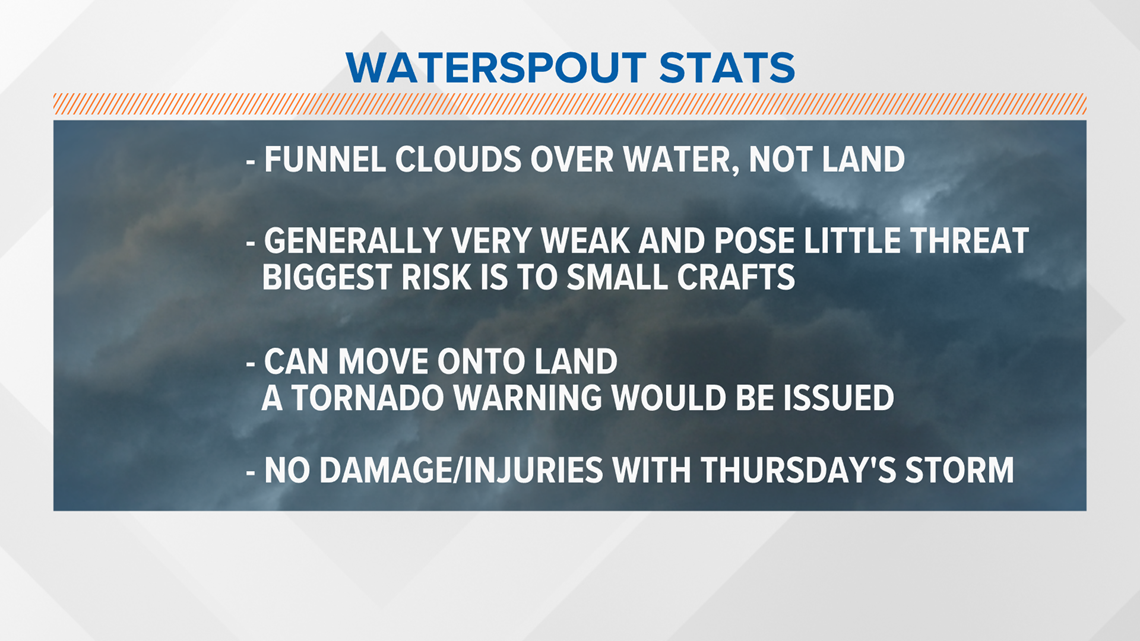 Waterspouts also tend to be pretty weak. They could pose a risk to small boats or things like that, but they generally have little to no impact outside of some cool video and pictures.
The exception to this, though, is that these waterspouts can occasionally move onto land.
Even then, they tend to dissipate, but there are documented cases of damage from waterspouts that have moved over land.
If a waterspout moves on land, it will usually trigger a tornado warning from the National Weather Service.
For more forecast information, or to send Mike Slifer pictures of water spouts, follow him on Twitter: @MikeSliferWX.