I know all Mainers don't like heat and humidity. But if you're a fan of summer weather on the Fourth of July, then you're in luck again this year.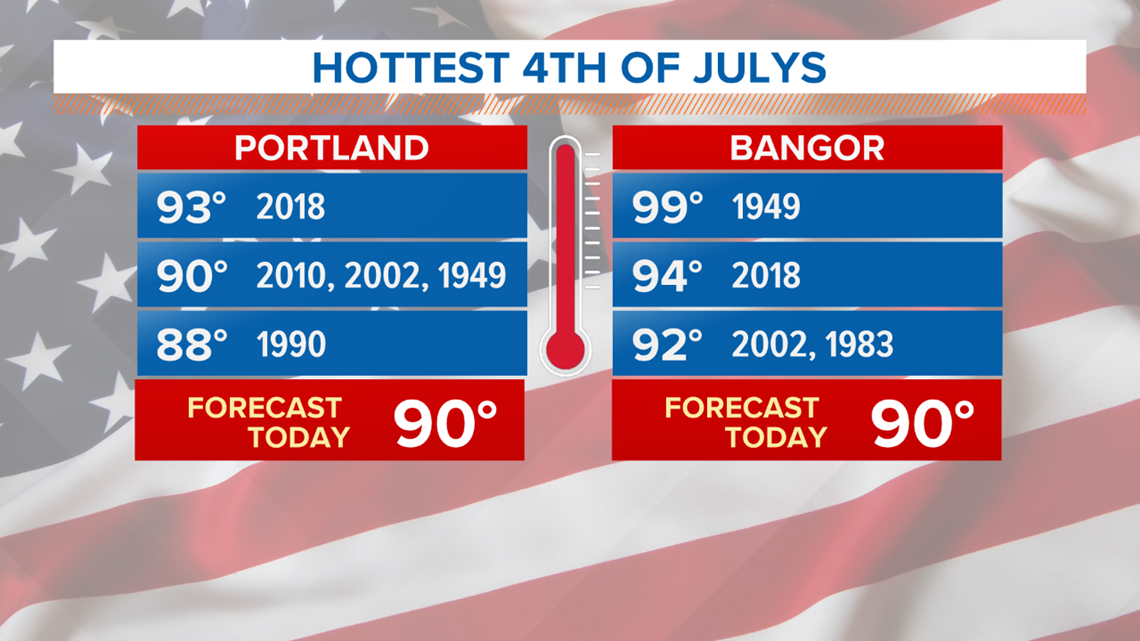 Portland set a record high for July 4 last year, hitting 93.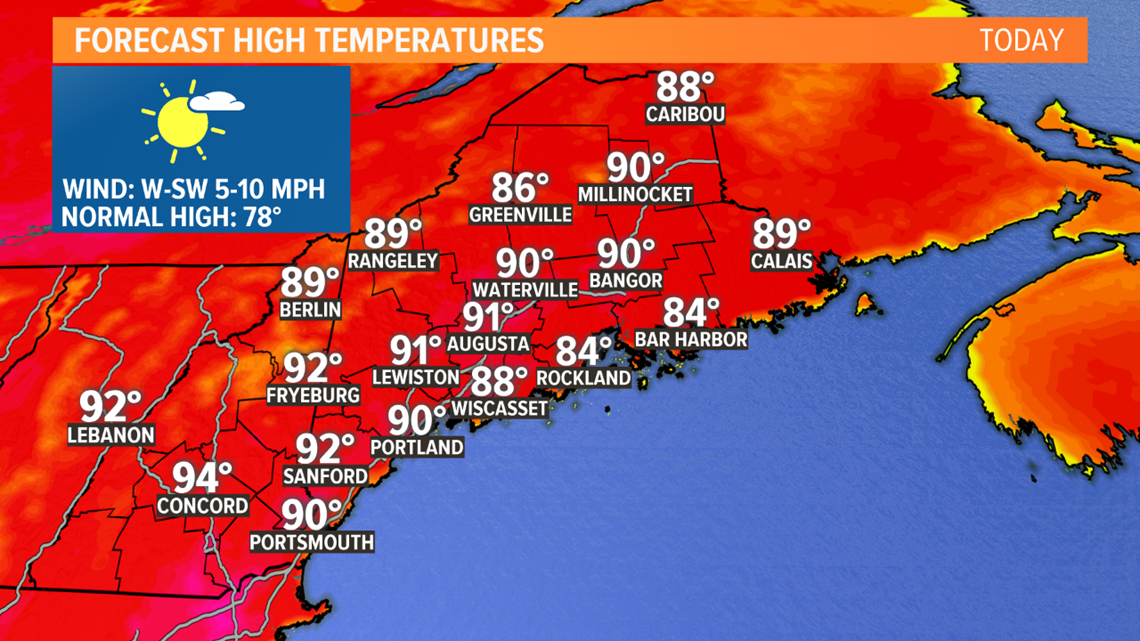 I expect both cities to be around 90 today, while parts of western Maine hit the middle 90s.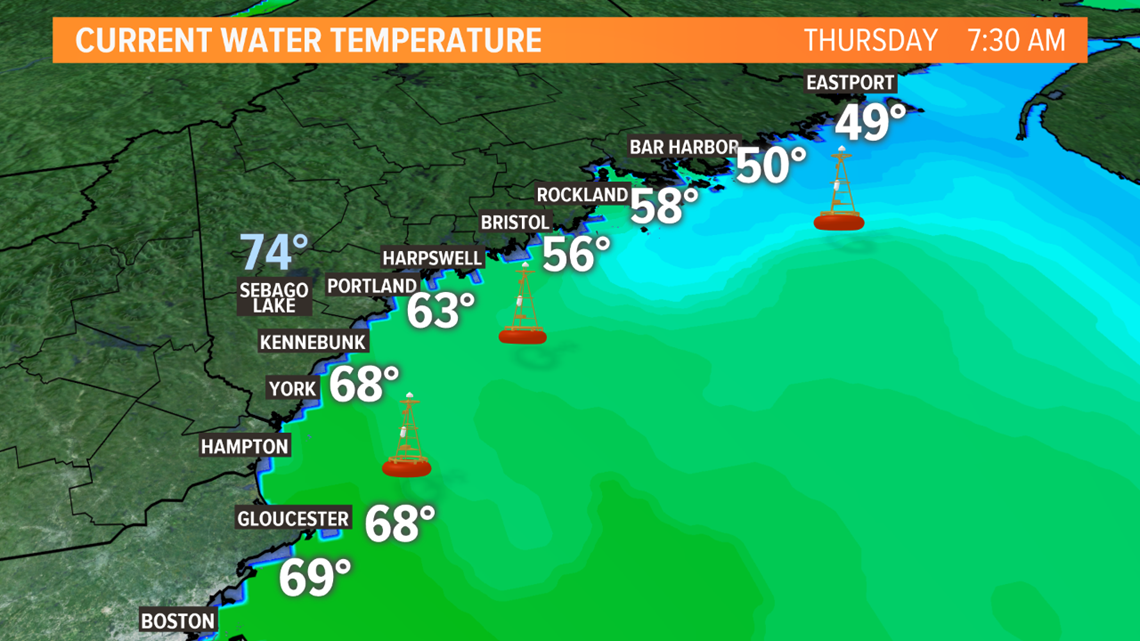 The water temperatures are on the rise too. The Sebago Lake buoy hit 74 Thursday morning.
At the beaches of southern Maine, water temperatures are in the low to mid 60s too.
Have fun and be safe today!